5 Weekend DIY Projects for Your Bedroom
| Bedroom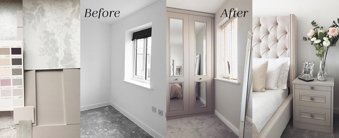 5 Weekend DIY Projects for Your Bedroom
Looking for easy bedroom projects that make an impact but don't involve a total redesign? Read our favourite DIY ideas to complete over a spare weekend. 
Are you contemplating a DIY bedroom remodel? Perhaps you've grown tired of your surroundings or all too aware of a space's limitations. A complete renovation may not be suitable just now – but there are plenty of smaller improvements you can complete over a spare weekend.    
The bedroom is ideal for revamps in that, unlike your kitchen or bathroom, you're unlikely to be dealing with complicated plumbing or electrical tasks. It's more about aesthetics, comfort and storage functionality.
You'll save money by taking on the work yourself and feel a rewarding sense of accomplishment too. Read a selection of our favourite ideas for easy DIY projects for your bedroom below.     
Paint a focused area
Changing the colour scheme is an obvious way to change the visual impact of a room.
It's relatively inexpensive and low-skilled too – but repainting an entire room from ceiling to skirting board can become a slog. For quicker rewards with a little less neck pain, focus on a smaller area instead.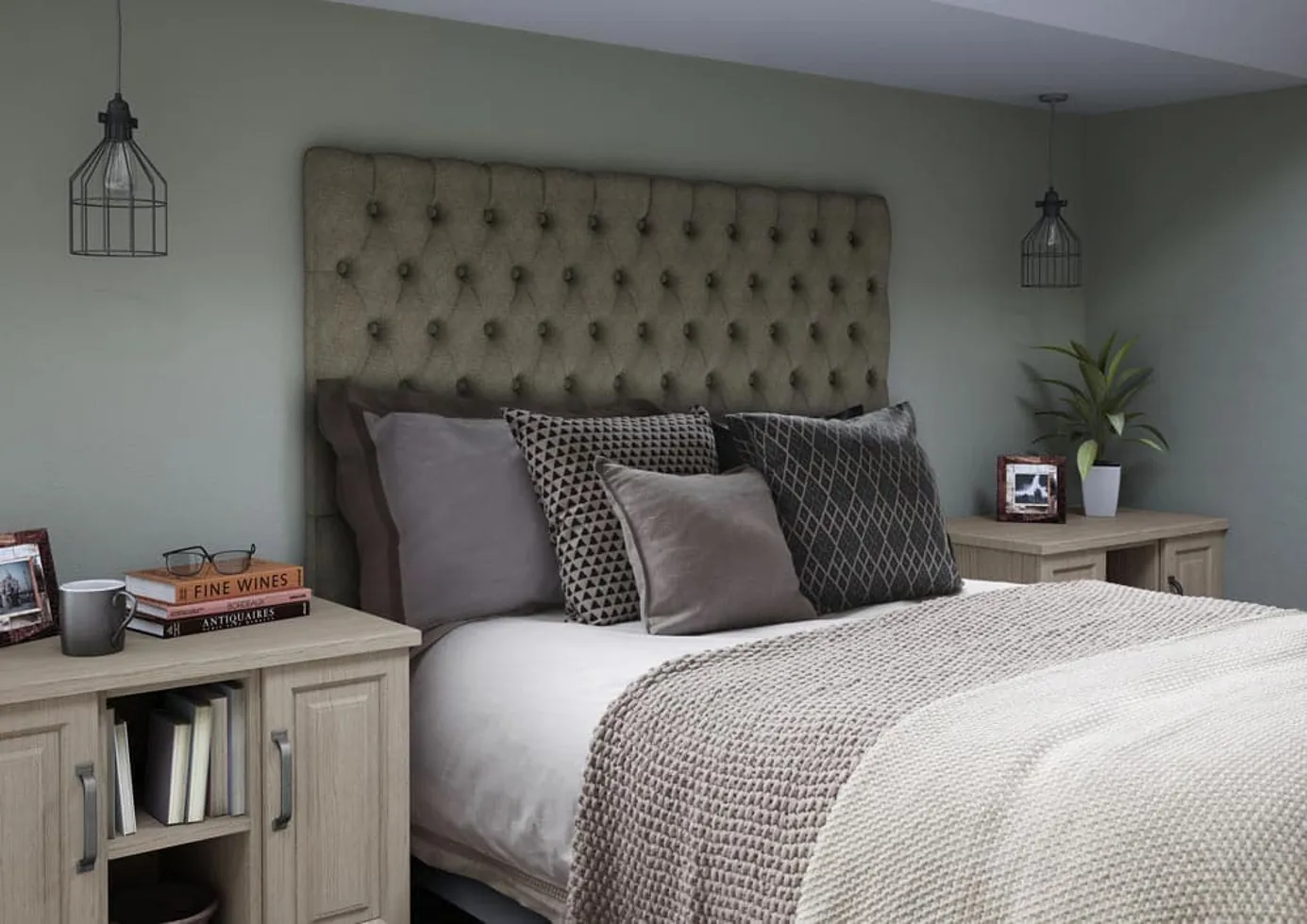 You could introduce a contrasting trim or create a bold windowsill that catches the eye on entry. Or would repainting your door put a smile on your face every time you walk in or out? Wherever you decide to target your brush, experimenting with paints with unusual or contrasting finishes is a smart way to maximise the impact of your efforts. 
Experiment with wallpaper or wall panelling
Your walls offer the largest canvas for an effective bedroom refresh. Wallpaper or wall panelling are two more simple solutions for creating contrast through colour, pattern or texture.
And as with painting, focusing on one area will save you too much effort – while preventing the look becoming busy or overbearing.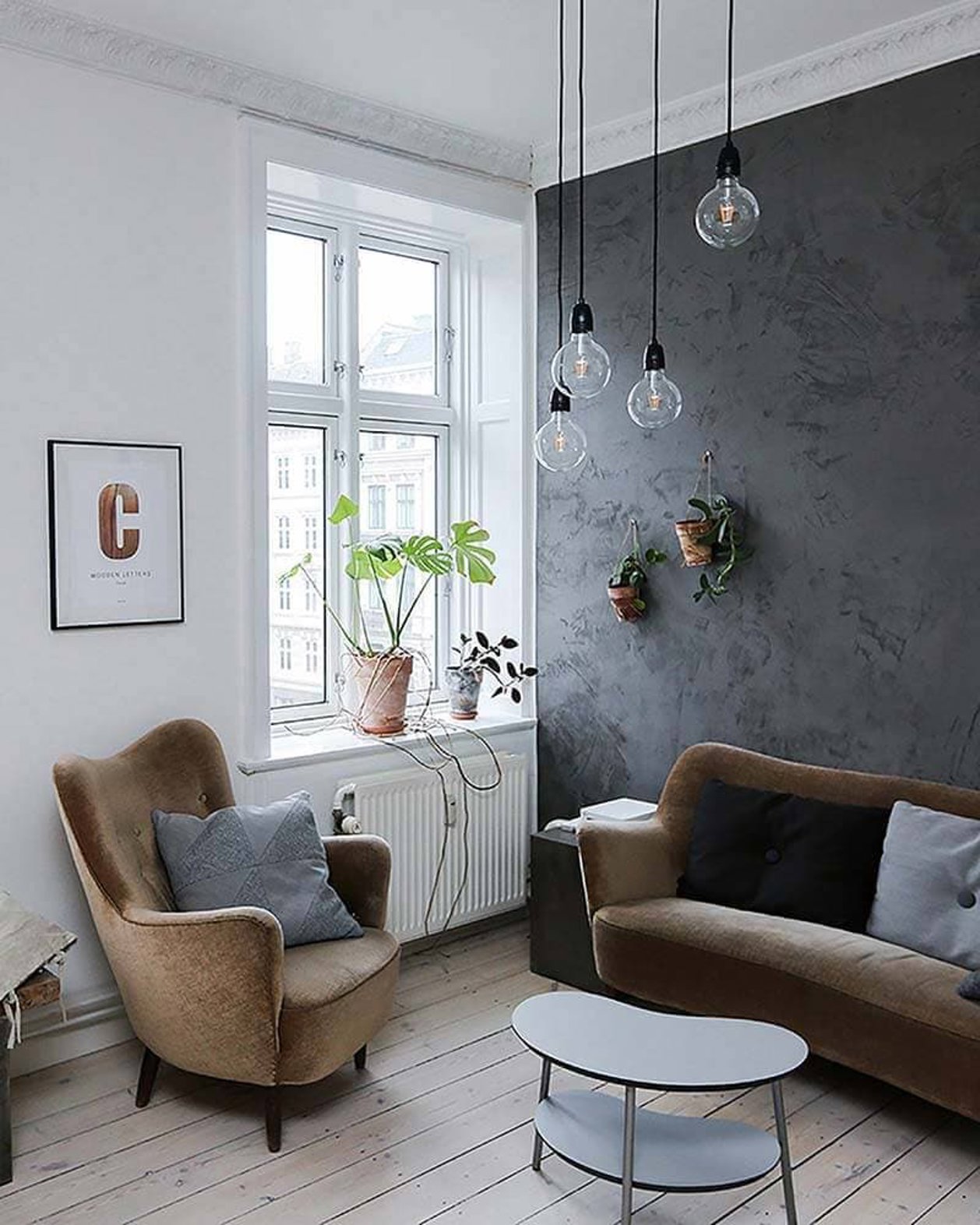 Traditional wallpaper can be tricky if you encounter bubbling, but modern peel-and-stick options are effectively just big stickers. Why not experiment with patterns to create a feature wall? You can just as easily remove them too, allowing you to refresh your bedroom with changing trends, between seasons or whenever else you feel like it. 
Wall panelling is one of the trickier DIY projects for your bedroom on this list but still straightforward with a YouTube tutorial and nail gun on hand. Rather than covering an entire wall in panelling, you could use it to dramatically frame your headboard.  
Rearrange your bedroom layout
It's easy to stick with a room layout for years without questioning if the space could work better rearranged. Perhaps you've recreated what the previous owners had in place when you viewed it. Or your furniture has almost naturally arranged itself over time, with little thought or purpose given to its placement. 
Assess your bedroom's natural light and airflow and whether more could be made of it. Would positioning your bed or seating closer to a window allow you to enjoy the view? Are there any bulky pieces of furniture that block out light or close off an area? You may find that fitted furniture could make better use of any awkward spaces.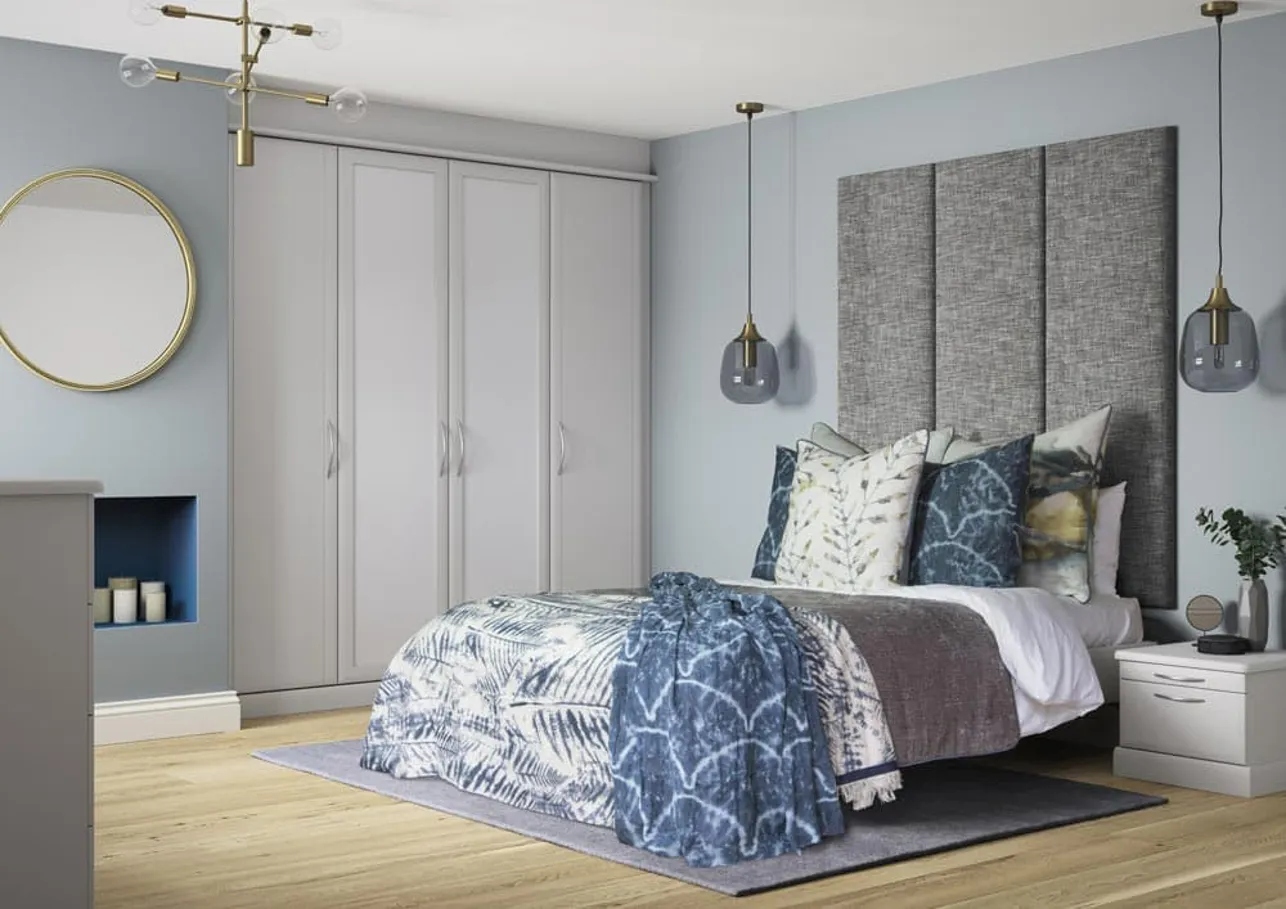 Rearranging a layout can give you a fresh perspective on your property, especially if moving the bed for example. Consider your needs and whether you want to create more storage, extra floor space or new multifunctional areas for reading or homeworking. 
Upcycle your furniture
Items such as wardrobes, chests of drawers and bedside tables are the kind we often keep for years or even pass down through generations. They're not to be tossed away if you can help it. Yet as long-standing and often imposing features of a room, it's easy to fall out of love with them too.
Upcycling offers a way of breathing new life into a piece, from simple paint jobs to complete reinventions. A popular DIY choice is to fit new drawer handles or install new cabinet or wardrobe doors borrowed from elsewhere, enhancing an item's visual appeal and even quality and value in the process.
Search for upcycling ideas on Pinterest to give you a little inspiration. It could become the perfect outlet for your creativity…
Curate shelf, window or table-top displays 
Shelves, nightstands and other surfaces can quickly become dumping grounds for clutter – especially in the bedroom where they're out of sight from others. But rather than viewing them as functional storage or wasted space, try turning these areas into artful displays by adding items such as houseplants, prints and more.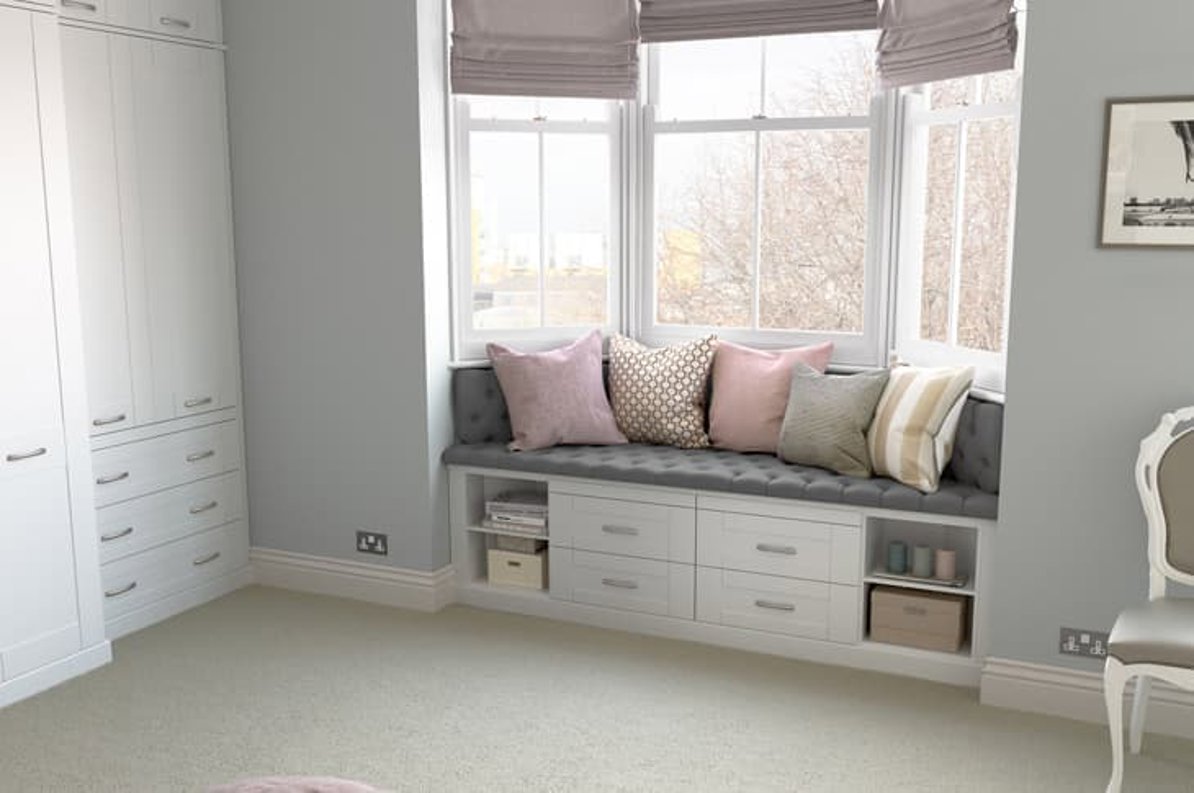 In the same way a child can take pride in how their toys are displayed, curating personal items can help build your emotional connection to a room. Decorations such as string-of-pearls plants meanwhile create interesting and inexpensive visual effects when placed on a shelf or over the front of a set of drawers.  
Do any of these DIY projects for your bedroom sound ideal for your next free weekend? Another way to discover how your space could be reinvented is to book a Hammonds design visit. Our expert designers can listen to your problems or ideas, assess your bedroom and create stylish visions you might never have dreamed possible.
In the meantime, find more interior design and home lifestyle inspiration on our blog.
You bring the space, we bring the inspiration
Whether you have an exact vision in tow, or are just at the beginning stage of your home renovation, we have heaps of inspiration for you to get stuck into. 
Find a wealth of design tips, trends and inspiration in the pages of our brochure, magazine and on our blog. Our experts are always ready to help you create dream home, pop in store or book your free design visit for experts to help on bringing your vision to life.