Sliding Wardrobe Colours
We want to help you create your dream bedroom, which is why we want to introduce the opportunities that our different sliding wardrobe colours offer. Whatever palette you have in mind, we're sure to be able to help you find the shades that slot seamlessly into the space.
Extensive colour range
We understand that your bedroom is the place where you go to relax after a busy day. You need this room to be calm. That's why we've developed a series of tones and hues that are designed with serenity in mind. Take your pick from this selection of sliding wardrobe door colours to balance out the décor in your room.
Beautiful finishes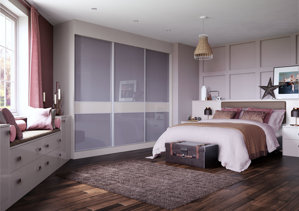 As well as being beautifully designed and a practical, space-saving choice, a custom-built closet can be the perfect storage solution. By choosing a wardrobe with doors that slide rather than open out, you can optimise the floorspace and create a neat look. Our sliding wardrobe colours then provide the perfect finish to round off your bedroom's overall look and feel.
Request a free brochure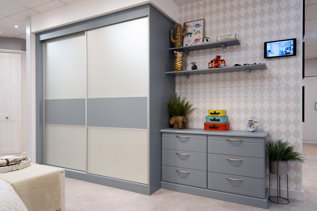 You can request a free brochure to see the different sliding wardrobe door colours on offer and if you have any questions, fill in our contact form or find your local showroom and we'll be happy to answer your questions. By selecting the perfect colour scheme for your wardrobe now, you can have a bedroom that you can be happy in for years to come.
Need Inspiration?
Refine your vision for your sliding wardrobes by booking a free design visit and source further inspiration from our magazine, free brochure or blog.