Home Office Colours
At Hammonds, we appreciate how a home office colour scheme can influence how you feel in your workspace. While some may prefer bold, daring colours that drive them towards success, others might be seeking something calmer and more understated. That's where our range of home office colours can help.
Match your aesthetic
When deciding on home office colour ideas, you need to consider a few things – how you want to feel in your space, which colours make you feel motivated, and your personal taste and aesthetic. Our range of high-quality home office colours ensures you can find exactly the right hue to meet your exact requirements.
We're here to help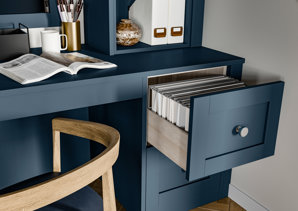 Why choose Hammonds?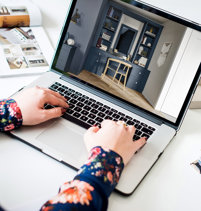 Whether you have an idea of what you want or need some guidance, our free design visit service can help you work out the details. One of our friendly, expert design team will visit you at home to help you visualise your home office colour schemes.

For more information, give us a call us or talk to our in-store team at your local showroom location. We're ready to help you pick out your perfect home office colour scheme!
Need Inspiration?
Refine your vision for your home office by booking a free design visit and source further inspiration from our magazine, free brochure or blog.