Home Office Storage Solutions
No one likes a cluttered office, especially when it should be a place of structure – which is why Hammonds' home office storage can solve all your organisational problems. Our bespoke designs are specially created to utilise your space and are made to measure, ensuring your home office organisation is the best it can be.
Optimising your space
Our home office cupboards and home office storage cabinets provide you with space to store your belongings out of sight, ensuring a sleek look to your office. Similarly, our home office built-ins, such as office shelf storage, home file storage and small office storage, give you the space you need to store all of your important work documents so that everything you need is easily accessible.
Different styles available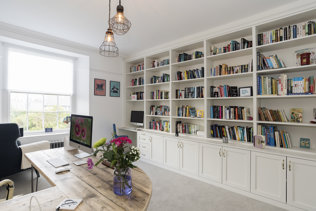 Hammonds can help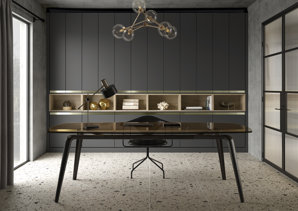 Need Inspiration?
Refine your vision for your home office by booking a free design visit and source further inspiration from our magazine, free brochure or blog.