Best places in England to raise children
| News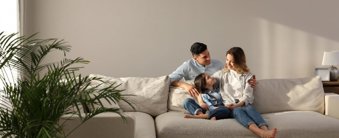 Where is the best place in England to raise kids?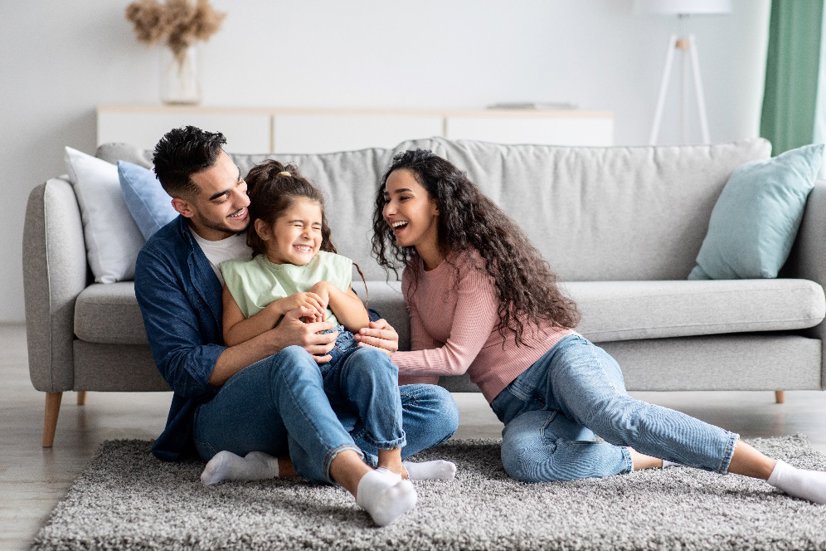 Many of us feel a lot of pride about where we come from and have a fondness for the local area, cuisines and communities we have grown up with. So much so, that many of us may never want to live anywhere else!
However, we wanted to explore where in the country is the best place to raise children in 2022.


What's the most important thing to consider when choosing where to raise children?
Firstly, we surveyed Brits to see what we, as a nation, consider the most important factor when choosing where to bring up kids.
It turns out that the quality of schools in the local area is the top consideration for Brits when deciding where to raise their children, with two in five (40%) naming this their number one priority.
The second most important factor for parents when deciding on where to bring up their little ones was that the area has a low crime rate, with one in five (20%) saying this was key.
And despite a 2022 report finding that the average cost of a full-time nursery place in Great Britain was between £106 to £269 per week depending on the child's age, the cost of local childcare isn't a top priority for an overwhelming 95% of those surveyed.
Interestingly, 95% of those surveyed also did not consider local air pollution levels to be a deciding factor when determining where to raise their family.
| | |
| --- | --- |
| Factor to consider when choosing where to raise a child  | % Of Brits that consider this the most important factor  |
| Quality of local schools e.g,. 'Outstanding' Ofsted ratings  | 40%  |
| Crime rates  | 20%  |
| Quality of parks and green spaces  | 11%  |
| The number of child-friendly activities in the area  | 8%  |
| House prices  | 8%  |
| Private childcare costs (e.g. nursery, child minders, etc)  | 5%  |
| Pollution levels  | 5%  |
So, which English towns and cities are best for raising children?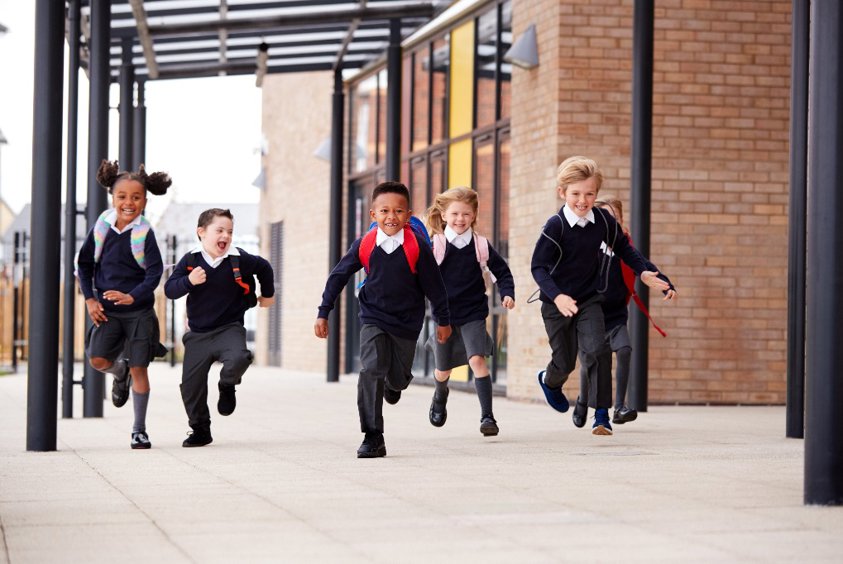 We then took these parent priorities and gathered data on each aspect in 35 major towns and cities across England, before weighting them according to how important Brits said they were in our survey.
According to our rankings, the five best places to raise kids in the UK are:
St. Albans – 83%
Warrington – 78%
Newcastle upon Tyne – 71%
York – 70%
Bristol – 70%
Liverpool – 69%
Bath – 68%
Kingston upon Hull – 66%
Plymouth – 65%
London – 65%


Coming in top, St Albans in Hertfordshire has the second highest level of resident satisfaction, with 95% of those we surveyed there considering it a good place to raise kids. The city also has the lowest level of crime per 1,000 people and ranks fourth when looking at the percentage of 'Outstanding' schools in the area.
However, childcare costs are one downside to raising kids in St Albans, with the average private pre-school coming to £1,423.40 per month.
In Warrington, coming in second place, one in four (25%) local schools are 'Outstanding' while nine out of ten (91%) of residents consider it a good place for families. It ranked highly when looking at crime data, with 77 crimes taking place per 1,000 residents. Nearly one in ten (9%) Warrington residents said that Birchwood was the best place to raise kids in the town.
In Newcastle, Wallsend was considered a top area for children to live by locals. The city scored highly when looking at house prices in comparison to average salary in the area, with the average home costing £213,882. A quarter (25%) of schools in the area are considered 'Outstanding', making it a top spot for house-hunting parents.
York performed well in regards to crime rates, placing 7th with 73 crimes recorded per 1,000 residents. The area has a high number of 'Outstanding' schools, with over a fifth (21%) receiving this status, the city also placed 7th when looking at air pollution and the number of child-friendly local activities. However, the high cost of childcare stopped it from reaching the top spot, with private preschool costing parents an average of £2,250 each month. In York, areas such as Heworth, Osbaldwick, Holgate, and Woodthorpe were all named as top areas to raise a family.
Placing fifth was Bristol, with 85% of residents considering this a nice place to live. However, the city ranks near the bottom when looking at house prices against average salaries and childcare costs, with the average home setting you back £361,837 and nurseries costing £1,046 each month on average. However, if school quality is a main concern of yours, Bristol may be a contender for house-hunting parents in the South, as 21% of schools in the area have an 'Outstanding' Ofstead rating. When asking Bristol residents, Horfield was considered the best local area to raise kids.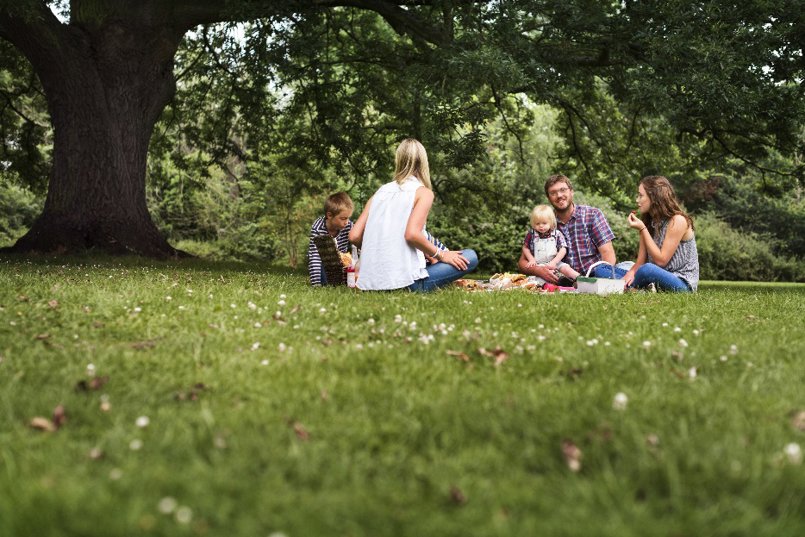 Which cities are 'worst' for raising children?
At the opposite end of the spectrum, Coventry placed last in our rankings, scoring just 28 out of 100 points. The bottom five places to raise children, according to the factors we measured, are:  
Coventry – 28% 
Middlesborough – 29%
Wolverhampton – 40%
Bradford – 41%
Derby – 42% 
Northampton – 42%
Portsmouth – 43%
Peterborough – 46%
Blackpool – 47%
Leeds – 51%

Coventry has a low number of child friendly activities in the area, along with a lower quality of green spaces and parks compared to other places in the study. Additionally, only one in ten local schools are rated 'Outstanding'. But despite these factors, 63% of Coventry residents feel the city is a good place to raise children – which is perhaps the most important thing!

House prices
If this study has inspired you to make the move to St Albans, it's worth noting that local house prices are lofty here, with the average house setting you back £629,900.
However, only 8% of Brits we surveyed think housing prices are important to consider when deciding on where to raise a child, so this may not be as off-putting as you may think! In fact, only one in twenty people from St Albans itself consider house prices their main priority when choosing where to live with their family.
But there are much more affordable places in our top five if cheap house prices are your key consideration. Homes in Warrington and Newcastle on Tyne both fall below the current UK average price at £238,705 and £213,882 respectively. So, this may be why house prices aren't a priority for Warrington residents, while just one in twenty Newcastle residents chose this as their top priority.  
In comparison, over one in ten (11%) Bristol residents ranked this as a top factor, with houses in Bristol costing £361,837 on average – which, while not as steep as St Albans, is still significantly above the average UK house price of £320,239.
Of course, average prices aren't the only consideration when moving – another recent study we conducted found that depending on where you're looking, average house prices can get you much better value in different areas of the UK.

Which UK region is the best for raising children?
In general, it seems Northerners are less confident that where they lived is a good place to raise kids compared to Southerners.
Residents in the East of England (85%) and the South West (83%) had the highest rates of satisfaction in our survey, while the North East (69%) had the lowest. 
However, Carlisle was found to have the highest number of residents (100%) who believe their city is a good place to bring up a child. Plus, northern cities, Newcastle and York, both made our top five. So, it seems that pinning down regional differences, in this case, may be far from straightforward!

But what do the people think?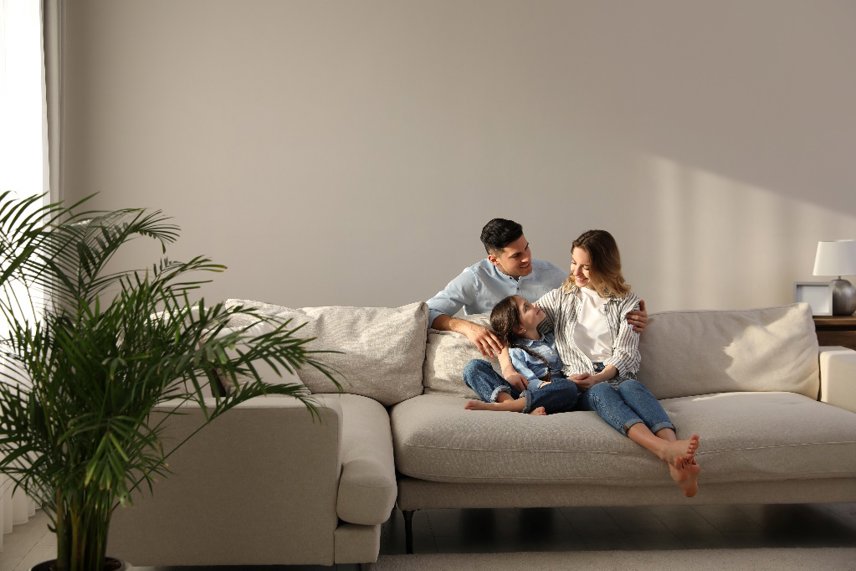 If we purely consider the opinions of people who live locally, our top five looks quite different.
These are the UK towns and cities where satisfaction rates are highest amongst residents:
Carlisle (100%)
St Albans (95%)
Plymouth (94%)
Warrington (91%)
Cambridge (88%)
Carlisle, which didn't make our original top five at all, slides into first place when we look at the sentiment of local people. As you might expect, being nestled in the Lake District also lends Carlisle to having the fourth best air quality in the study. However, the low number of local 'Outstanding' schools pushed the city further down the rankings.
Meanwhile, our bottom five remained quite similar. However, it's worth noting that in all of these cities except Middlesborough, the majority of people still think that where they live is a good place to raise children. As we said at the beginning, we can often become very fond of somewhere, especially if we were raised there ourselves.
These are the UK towns and cities where satisfaction rates are lowest amongst residents:
Middlesbrough (47%)
Bradford (60%)
Northampton (60%)
Derby (61%)
Coventry (63%)
Interestingly, Middlesborough also has the highest crime rate of all the cities in this study (164 crimes per 1000 people). Bradford isn't far behind Middlesborough, with 146 incidents per 1,000 people.

About our study
To find the best places in the UK to raise kids, we looked at:
Each place's population
Local crime rates per 1,000 people
Local childcare costs, pollution levels and quality of green spaces according to Numbeo
The number of 'child friendly' activities according to TripAdvisor
Quality of local schools according to Ofsted ratings
Resident satisfaction from survey data
We then created a ranking system which weighted these factors according to their 'importance' determined by the UK adults we surveyed.


Making a house a home, wherever you are
At Hammonds, we're here to help you create the home of your dreams with tailored storage solutions, wherever home may be for you. Book a free design visit to find out how we can help you achieve your perfect interior.
You bring the space, we bring the inspiration
Whether you have an exact vision in tow, or are just at the beginning stage of your home renovation, we have heaps of inspiration for you to get stuck into. 
Find a wealth of design tips, trends and inspiration in the pages of our brochure, magazine and on our blog. Our experts are always ready to help you create dream home, pop in store or book your free design visit for experts to help on bringing your vision to life.