Can living near a spooky site add value to your home?
| Transformation, Showroom, Inspiration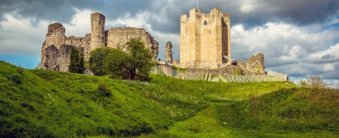 Could living near a spooky site add value to your home?
There are many things that can impact your home's value, from its interior design, to how picturesque your local area is. As Halloween is just around the corner, we thought we'd best solve the mystery of whether living near famous spooky or even 'haunted' attractions could in fact help boost your property value!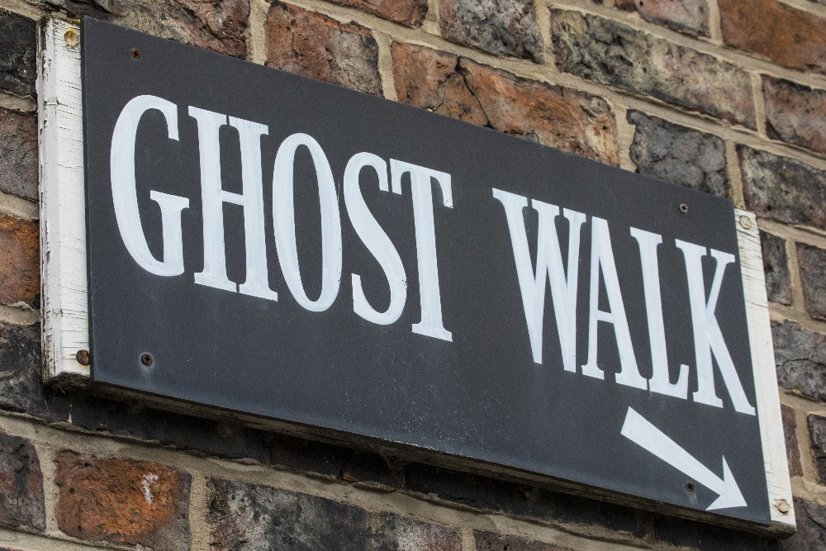 We have put together an extensive list of the most famous, spook-tastic attractions across the UK, from haunted castles, to ghost trails and well-known areas of paranormal activity. We then compared house prices in postcodes closest to these ghoulish hangouts, to regional and national average house prices. You won't believe what we discovered…

Living near a haunted spot could add over £50k onto your home's asking price
Our study revealed that sharing a postcode with friendly ghosts can benefit those looking to sell their home! In fact, we learned that properties in 'paranormal' postcodes were priced 12% higher than the average home in the same area.
The average price of a home located near to a haunted location comes in at £405,770 which is £119,373 above the UK average house price (£286,397). 
However, certain spooky spots come with a bigger price tag than others.

Hangman's Hill
Houses near to the mysterious Hangman's Hill in Epping Forest in Essex are priced at over £200k more than the average Essex home (£220,902), averaging around £623,705.
Legend has it, drivers who head to the location can put their car in neutral and experience an anti-gravity phenomenon as their car starts to roll uphill instead of down! Ghostly goings on aside, Epping Forest is a renowned area of natural beauty and former royal hunting forest, drawing around 11 million visitors from far and wide each year.

Farleigh Hungerford Castle
According to local folklore, Farleigh Hungerford Castle in Somerset is visited by the ghost of Lady Agnes Hungerford, who appears near the chapel briefly before fading into nothingness.
We found that house prices also run higher than the regional average near to this famous Somerset castle. Those looking to live near the reportedly haunted site can expect to pay around £511,443, which is £166,248 (48%) more than the average Somerset home (£166,248). 
Luckily, those that are interested in the castle's whimsical wonders but don't live nearby can also visit the castle for a day out.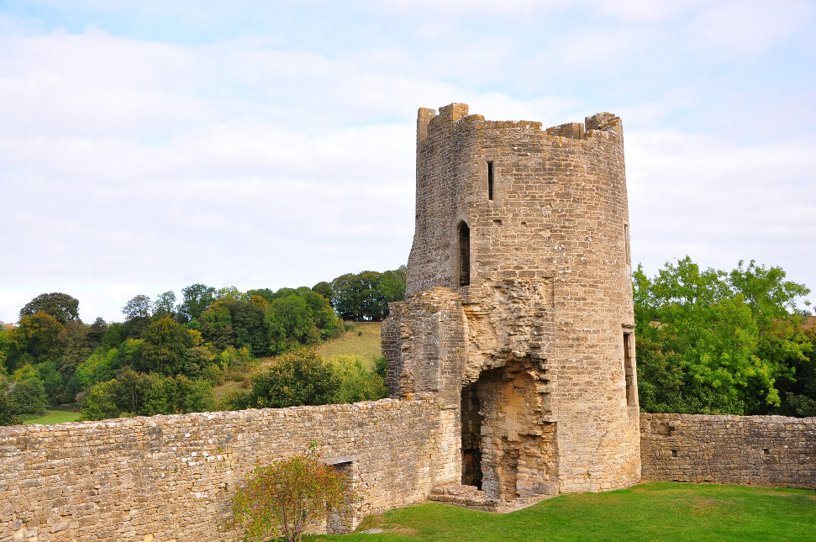 Ham House and Theatre Royal
Both Ham House and the capital's infamous Theatre Royal are creep-tastic locations in London that have been at the centre of some interesting paranormal experiences over the years.
Cold spots, the sound of footsteps and an inexplicable scent of roses have all been reported at Ham House, which is rumoured to be haunted by the late Elizabeth Murray, Duchess of Lauderdale. Nowadays, the regal 17th-century home is managed by the National Trust and makes for a fascinating family day out.
Meanwhile, Theatre Royal's famed Man in Grey is known to be a good omen for performers. It is rumoured that any show he has been present for has seen great success.
According to our findings, living near either venue will boost your home's value by a whopping £350k compared to the rest of the city (£1,174,600).

Special offer spooks
Luckily, for lovers of the eerie and unknown who are eager to live closer to a ghost or ghoul, our study unveiled some spooky spots where it may be cheaper to live compared to the wider local area.
Aston Hall
With ghost stories dating back to the 17th century, homes near Aston Hall in Birmingham currently sit £93,720 (39%) below the West Midlands average (£146,003).
The site has been named one of the most haunted buildings in the UK, and those looking for an exhilarating day out can visit for a ghost tour or 'fright night'.

Conisbrough Castle
For those unphased by the idea of a friendly ghoul, you can nab a bargain living in the same postcode as Conisbrough Castle.
Said to have "intense ghost activity", homes in the same postcode as the Doncaster castle are currently £57,498, which is almost a third (30%) below the South Yorkshire average (£134,089). If you fancy experiencing some paranormal activity yourself, the castle hosts ghost hunts where you can spot some specters first-hand.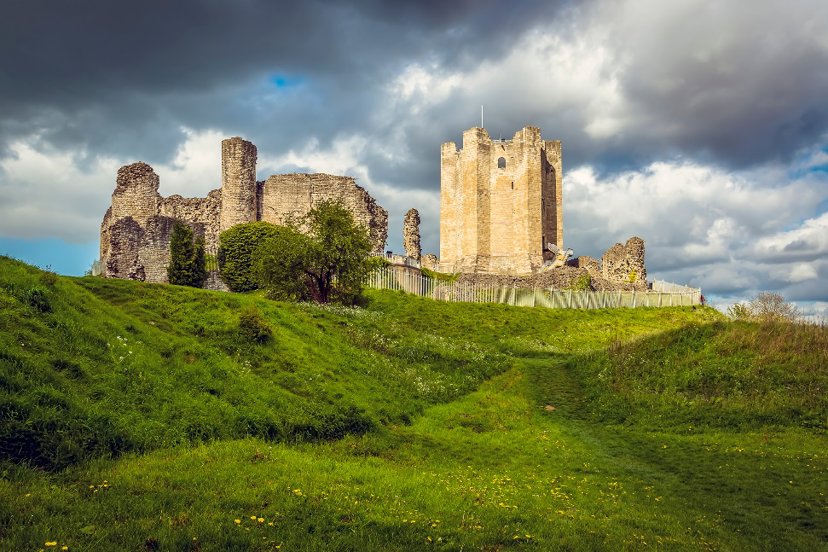 Pendle Hill
For ghost hunters looking to bag a deal, heading north may be the way to go, as homes close to Pendle Hill in Lancashire are priced at £65,422 on average, £65k below the regional average (£122,951).
History and legend have woven a spell over Pendle, and those looking for witchy wonders may visit the hill for long distance walks like the 43-mile Pendle Way.
Does the UK believe in ghosts?
However, while our spooky findings may be of use to some property hunters, how many people in the UK actually believe in spiritual sightings?
We surveyed 2,000 UK adults on how open minded they are when it comes to the paranormal and found that two in five (43%) Brits believe in ghosts, with one in six (17%) even claiming to have seen a ghost with their own eyes.
Less than a third (30%) claimed that they absolutely do not believe in ghosts, while just over a quarter admitted they were still on the fence about it (27%). 
How many haunted houses are there in the UK?
While our study looked at some of the most famous haunted homes in the country, some of those we surveyed claimed they would not have to go far at all to catch some spooky happenings...
A quarter (25%) of Brits said they believe that their own house is haunted, or that they used to live in a haunted home.
Interestingly, our survey revealed that women are more likely to be believers of the supernatural than men, as almost half (48%) of women say that they believe in ghosts, versus nearly two in five men (39%).
But why exactly did the people we surveyed believe they had some spiritual neighbours?
As you might expect, nearly two in five (38%) were spooked by unexplained noises in their home. The second most common reason Brits sensed an otherworldly presence in their home was feeling cold spots, and sudden temperature changes.

These were the top experiences the Brits we surveyed had that convinced them their home was haunted:
Mysterious sounds that can't be explained (38%)  
Cold spots and abrupt temperature changes (33%)  
Seeing a shadowy figure (28%)  
Feeling as though you're being watched/are not alone (27%)  
Lights and electronics turning on and off randomly (24%) 
Where are the most believers in the UK?
When looking at the areas of the nation that were the most spiritually minded, almost half of residents in the West Midlands (47%) and the Northeast (47%) said that they believe in ghosts, making them the most open-minded regions of the UK when it comes to ghosts. In contrast, just a third of people in Yorkshire and the East Midlands believe in spooky sightings (33%).
Meanwhile, nearly a third (32%) of residents in the West Midlands and Southwest believe that they currently or used to live in a haunted house. And with London having a long history of spooky tourism, from the London Dungeons to famous gothic novels like Jekyll and Hyde, it may come as no surprise that 31% of Londoners also believe they've shared their home with a spirit or two.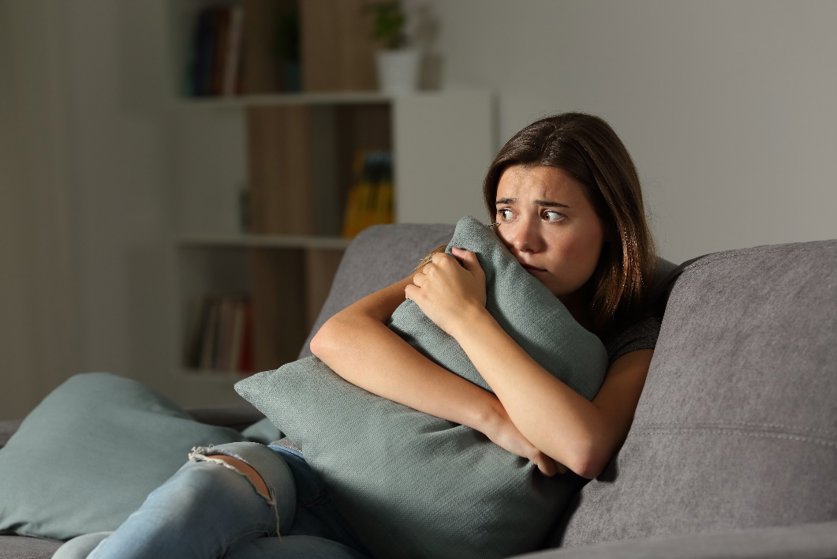 Most supernaturally inclined cities
While certain cities such as York, Edinburgh and London, are renowned for their ghost tours and ghostly residents, our survey unveiled some unexpected hotspots for believers in the supernatural.
UK's top five most spiritually minded cities
Sunderland – 69%
St. Albans – 59%
Bath – 59%
Edinburgh – 57%
Blackpool – 55%
Sunderland is the most supernaturally inclined population, with over two-thirds of residents (69%) believing in ghosts, and almost a third (31%) claiming to have seen a ghost at one time or another. So, if these accounts are to be believed, the northern port city could be the ideal destination for aspiring ghost hunters.
Meanwhile, over half (59%) of Bath residents state that they believe in ghosts and 28% of Bath residents state that they have seen a ghost themselves, placing the already popular tourist destination as a must-see for fans of the supernatural.
Edinburgh is already well-known for its eerie goings-on and ghostly visitors and our survey backed up the Scottish capital's notorious reputation, with over half (57%) of residents believing in ghosts.
But despite being a "hot spot" for the unexplained, only 36% of York residents surveyed said they believe in ghosts. Over half (53%) said they aren't sure whether they believe in otherworldly happenings.
Looking to fill your home with wonder?
Whether your house is old or new, haunted or sufficiently ghost free, we could help to make it feel more like a home with our clever storage solutions...
Book a free design visit with us to find out how we can help you achieve the storage solutions of your dreams. You won't believe your eyes!
You bring the space, we bring the inspiration
Whether you have an exact vision in tow, or are just at the beginning stage of your home renovation, we have heaps of inspiration for you to get stuck into. 
Find a wealth of design tips, trends and inspiration in the pages of our brochure, magazine and on our blog. Our experts are always ready to help you create dream home, pop in store or book your free design visit for experts to help on bringing your vision to life.