Christmas Living Room Decorations from Around the World
| Living Room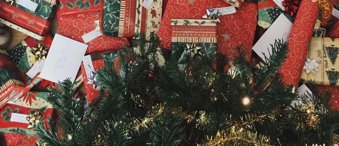 Christmas Living Room Decorations from Around the World
When it comes to decking the halls, we each have our own tastes and personal traditions. This may be sticking to a certain colour scheme, collecting decorations each year to add to an eclectic collection or even using ornaments that hold special sentimental value.
When it comes down to it, it's likely that the key ingredients we keep in mind for a perfectly decked out living room are pretty much the same. However, across the world there are some Christmas décor traditions that stand out from the rest.
Here at Hammonds Furniture, we have been inspired to delve into how Christmas decorations differ around the world, creating visualisations of festive living room styles inspired by different Christmas traditions from all over the globe. Read on to delve into the cultural stories behind these decoration traditions to help you shake up your seasonal interior design this holiday season. .
UK
This living room set up should look familiar, with the star at the top of the tree and presents sitting underneath waiting to be opened. Some choose to decorate their tree with Candy Canes and chocolates, perfect if you want an easy-to-reach treat over the festive season.
The classic stockings are hanging and ready to be filled for Christmas morning, while garlands hang over the mantel. If you're ready for the party season and want to encourage some romance, hanging some mistletoe is the perfect way to get a Love Actually atmosphere in your home.
 Plus, it wouldn't be a British Christmas scene without mince pies for Santa and carrots for Rudolph.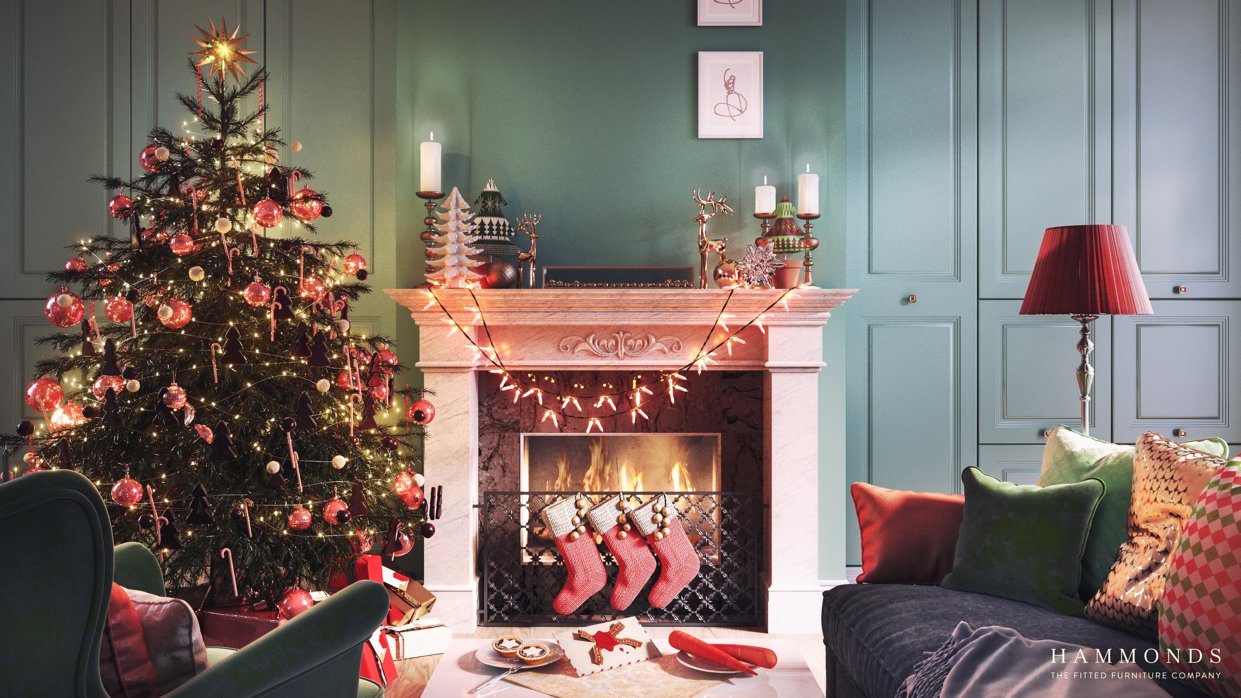 Germany
Christmas decorations in European households tend to have the same staples throughout, but each country has their own traditions and details that keep them individual. When looking at traditional German decorations, there are many ways they add an extra festive touch to the home.
An advent wreath is set up and used to mark the four Sundays before Christmas. Another traditional decoration, German Christmas pyramids, are made from wood and date back to the 16th century. Trees may be decorated with nutcrackers, Christmas angles and even candles.. Traditionally, red soldier nutcrackers stand ready to crack any chestnuts you might be roasting, while their lesser-known counterpart, the rauchermann, will keep your home smelling cosy and inviting – these charming figurines are designed as incense holders.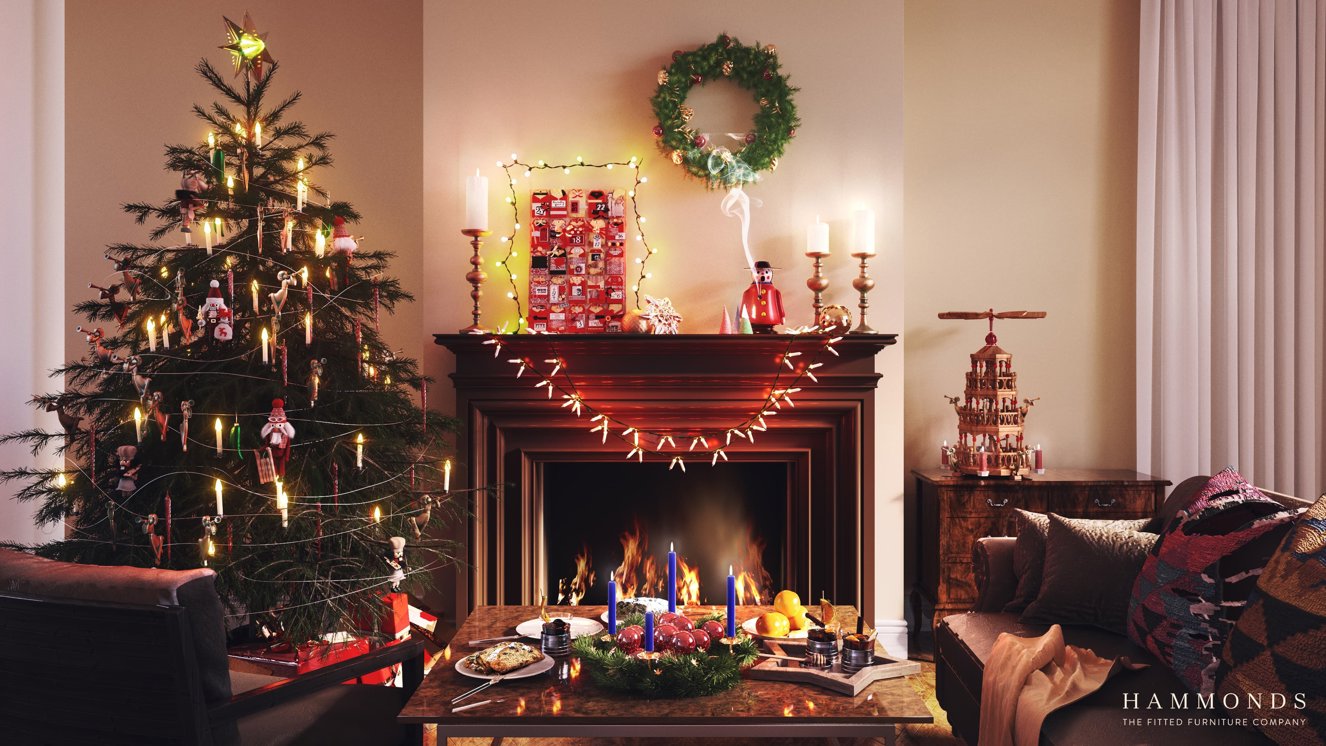 France
In days gone by, many French households opted to decorate their Christmas tree with red apples, symbolising the garden of Eden. In fact, the spherical, brightly coloured apples are what inspired the first bauble decorations, which captured the fruit in glass.
Cake enthusiasts may well already be familiar with the yule log, a popular and delicious festive centrepiece. Traditionally, a yule log would be wooden, and embellished with candles ready to be burnt on Christmas Eve – an easily DIY-able touch to add to your festive décor. Similar to stockings, French children may leave shoes by their fireplaces for them to be filled with presents.
Another decoration that's popular in these homes are nativity scenes, as well as Christmas wreaths.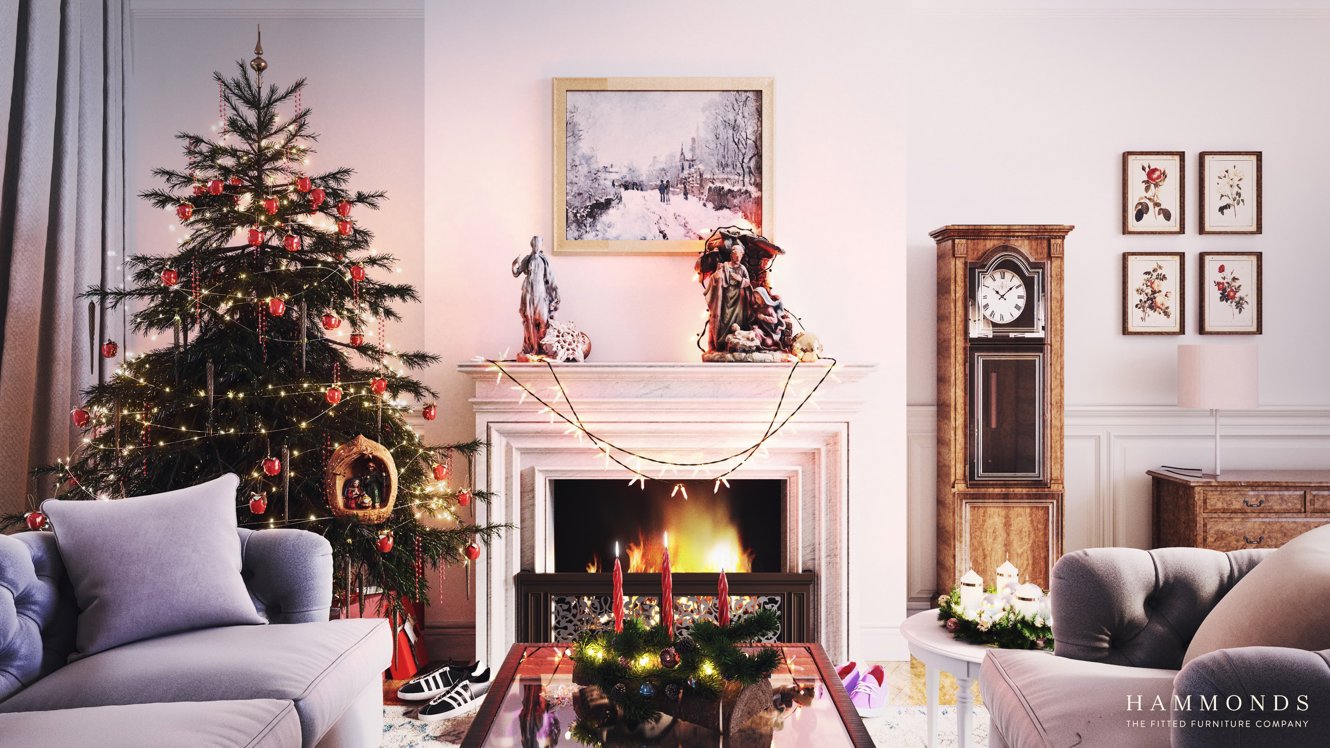 Greece
Most Greek households have Christmas trees as part of their decorations; however some keep to the tradition of decorating ships and boats. This maritime tradition symbolises welcoming loved ones home, and the boats are often displayed as centrepieces, while some will have boat decorations hanging from their Christmas tree.
The fire is kept burning throughout the festive period, bringing both a cosy atmosphere, and keeping the kallikantzaros away – mischievous goblins that roam the earth during the winter solstice. These goblins feature in Greek folklore and some would leave colanders outside their home to confuse them and stop them entering.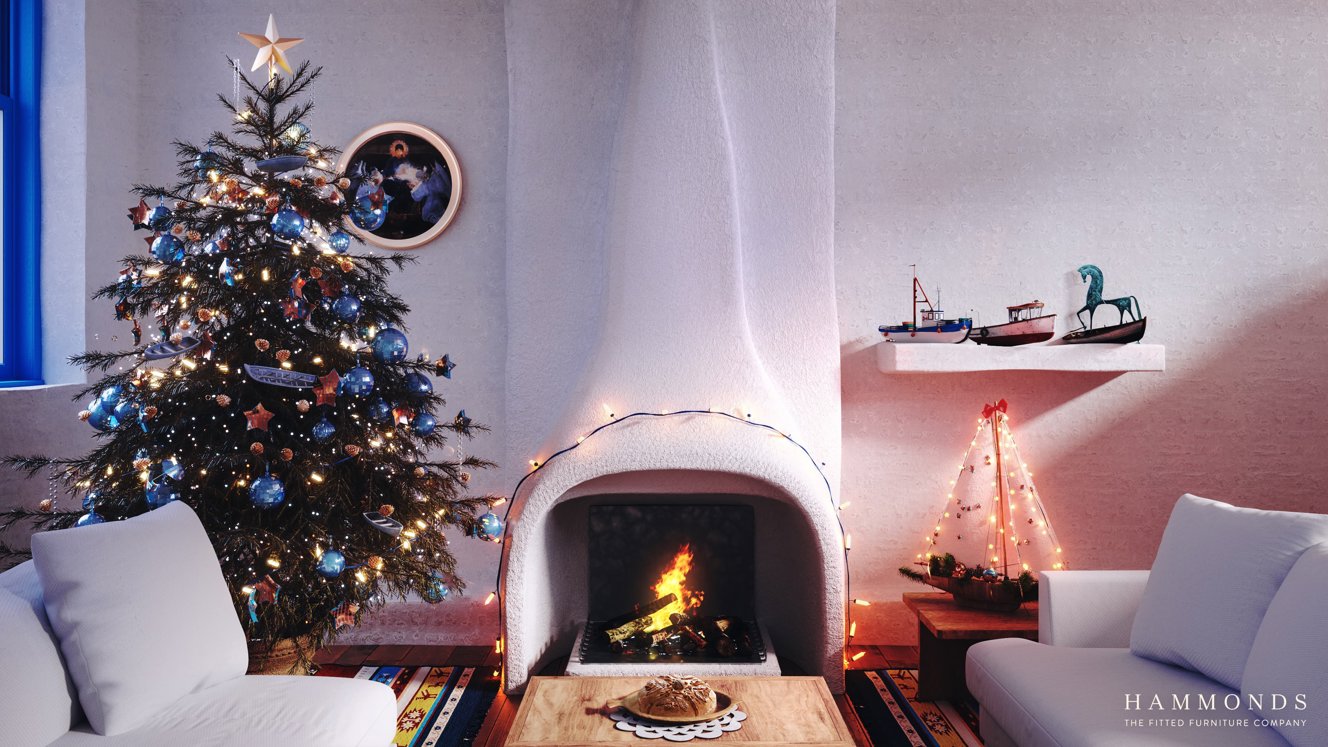 Ukraine
Historically, Ukranian households would decorate their trees with cobwebs and spiders. This tradition may have come from the cultural belief that spiders and their webs are lucky, with various folk tales supporting this thinking. So, while we may associate these critters with Halloween or find them a little scary, we may want to take a leaf out of Ukraine's book by seeing the beauty in them this Christmas.
Paper snowflakes also sit around the trees or windows to bring the festive weather inside the home. Another traditional Ukranian decoration is the didukh, made from unthreshed ears of grain. These can be braided into a sheaf, or even into a larger tree. Though they are simple in their materials, didukhs have a long and rich history, and their composition has great importance to their culture.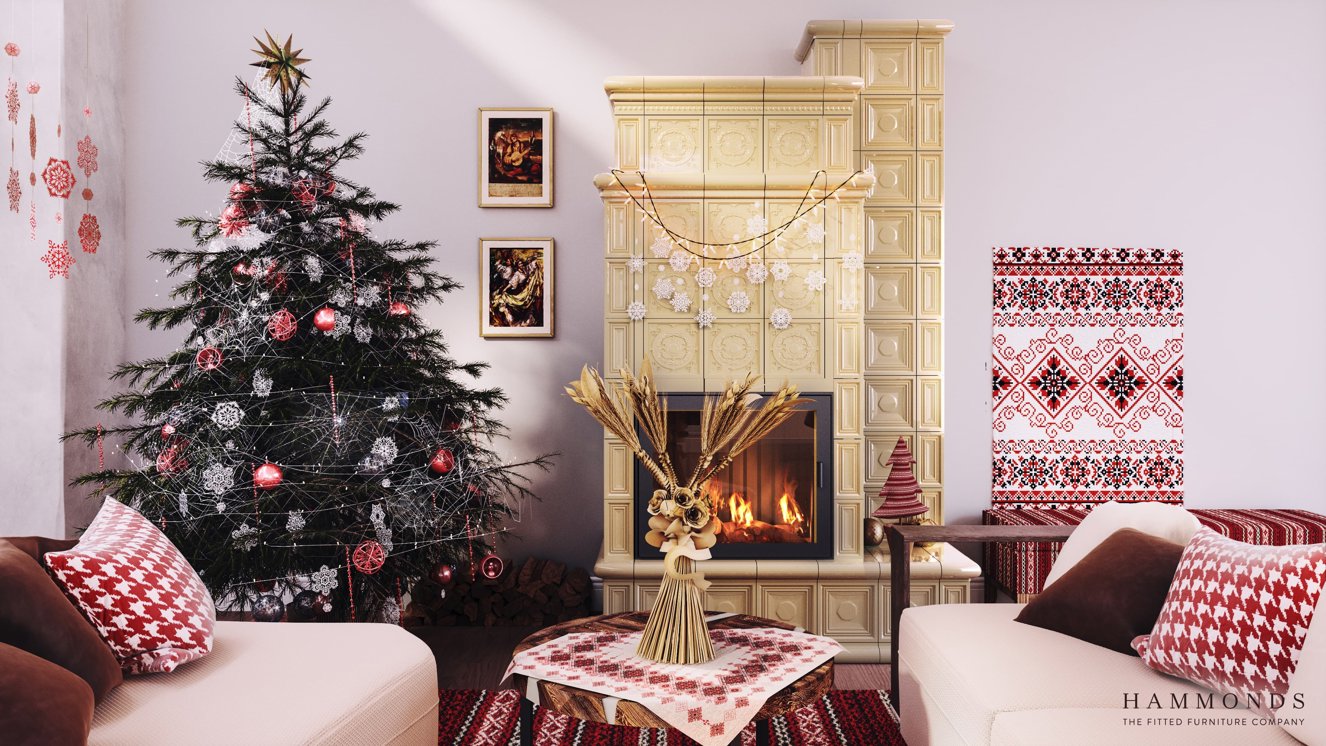 The Philippines
For Filipino Christmas décor, lighting is key. Parols, a specific type of Christmas lantern, create a warm, glowing, and colourful space in which you can celebrate. Meanwhile, when it comes to tree decorations, it's a case of the bigger, the better. Favoured decorations include larger than life baubles, bows and flowers, usually red and white coloured, to stand out against a minimalist interior
While nativity scenes are popular internationally, they are a staple Filipino decoration, with houses usually placing these on a table or under the Christmas tree.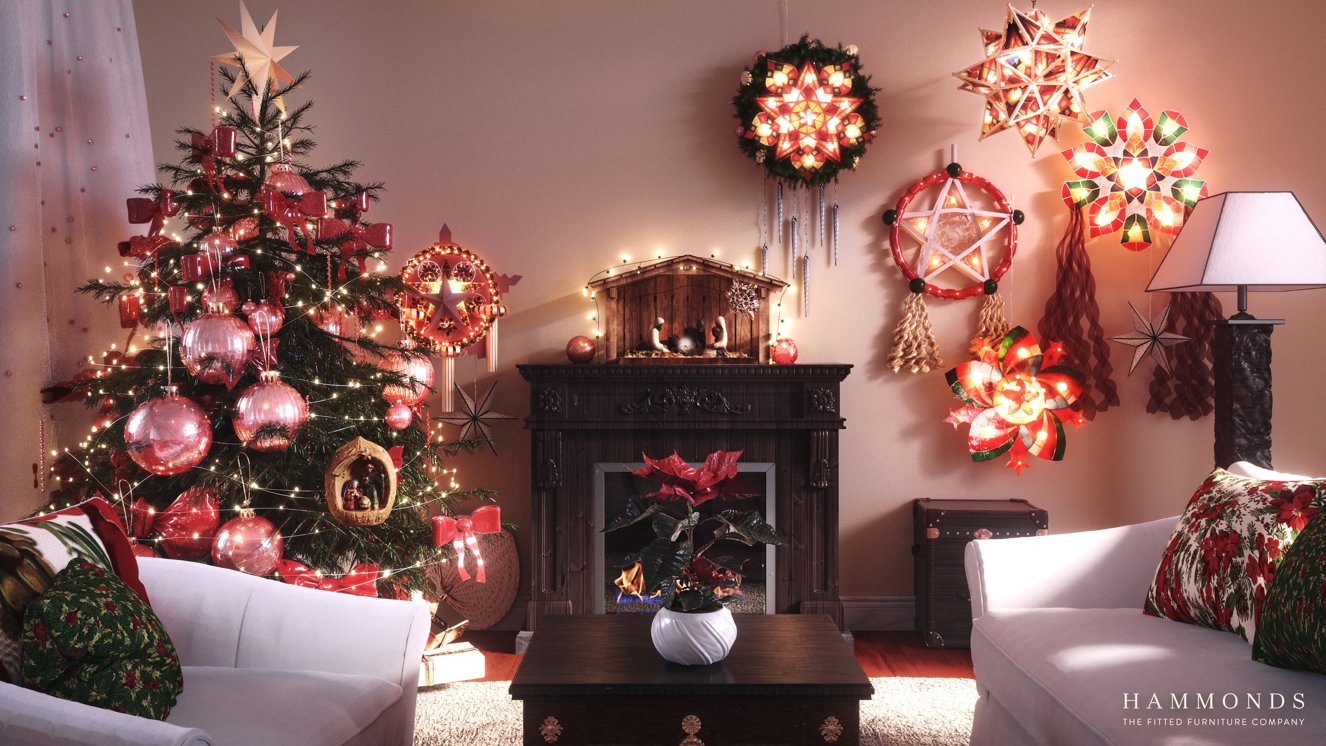 Conclusion
For many of us, decorating the tree and home is the best part of Christmas, and after lockdown restrictions last year, many Brits are looking forward to a bigger and better Christmas with their family and friends. This desire may lead some of us to look at starting new traditions or incorporating different decorations to create that perfect festive atmosphere.
We hope that these visualisations of different festive décor from around the world can help not only bring us closer to other cultures but can provide inspiration when refreshing our own decoration collection.
For more living room design inspiration head to https://www.hammonds-uk.com/fitted-living-furniture/fitted-living-room-furniture.
Sources:
https://germangirlinamerica.com/german-smokers-rauchermannchen/
https://frenchmoments.eu/christmas-tree-decorations-in-france/
https://www.frenchentree.com/living-in-france/local-life/food-recipes/la-buche-de-noel-a-french-christmas-tradition/
https://en.wikipedia.org/wiki/Kallikantzaros
https://www.standard.co.uk/lifestyle/london-life/christmas-tree-decoration-traditions-from-around-the-world-a4011546.html
https://themixedculture.com/2013/12/15/parol-filipino-christmas/
You bring the space, we bring the inspiration
Whether you have an exact vision in tow, or are just at the beginning stage of your home renovation, we have heaps of inspiration for you to get stuck into. 
Find a wealth of design tips, trends and inspiration in the pages of our brochure, magazine and on our blog. Our experts are always ready to help you create dream home, pop in store or book your free design visit for experts to help on bringing your vision to life.