Decipher your storage needs – take our quiz
|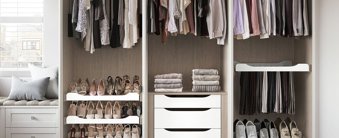 Decipher your storage needs – take our quiz
With such a wide range of storage solutions available to you, bespoke design these inside your wardrobe to your needs. Find out which solutions best suit you. 
In our spring sale now on, we're giving you £600 free interior storage solutions with your premium fitted wardrobe*. In addition, with 20% off selected finishes you could make some great savings this season. Take our quiz below to decipher which storage solutions are the ones for you.
1. Every morning I plan my outfit around…
A. My jeans or trousers.
B. At my feet, I love my shoewear.
C. The variety of tops or dresses I own.
D. I don't mind, as long as I have the perfect accessories to match.
2. I find this most frustrating when getting ready…
A. Having to iron my items when they end up crumpled.
B. Trying to find that missing shoe.
C. Not being able to see all my items right away.
D. Untangling necklaces.
3. It's important for my daily routine that I have lots of…
A. Smart suits, including a pair of pinstriped trousers.
B. A wide collection of shoes to mix up any outfit.
C. Tops, jackets or blouses. 
D. Make-up, perfume and jewellery. 
4. Which more accurately describes you?
A. I have a good balance between shopping and decluttering, if anything I probably need more clothes.
B. If I had a shopping voucher, it would probably be spent on some new sandals or high heels. 
C. I struggle to let go of my clothes and always have too many. 
D. I'd love a nice place to add the finishing touches to my outfit; my bathroom mirror just doesn't cut it.
Tally up your answers and take a look at the storage solutions you need most in your routine. 
Mostly As
If you're in a formal job and you don't have time to re-iron your suit and selection of smart trousers, take a look at our pull out trouser rail. With equal spaced out racks to hang trousers, this will leave them neat and ready to wear with that just-pressed look.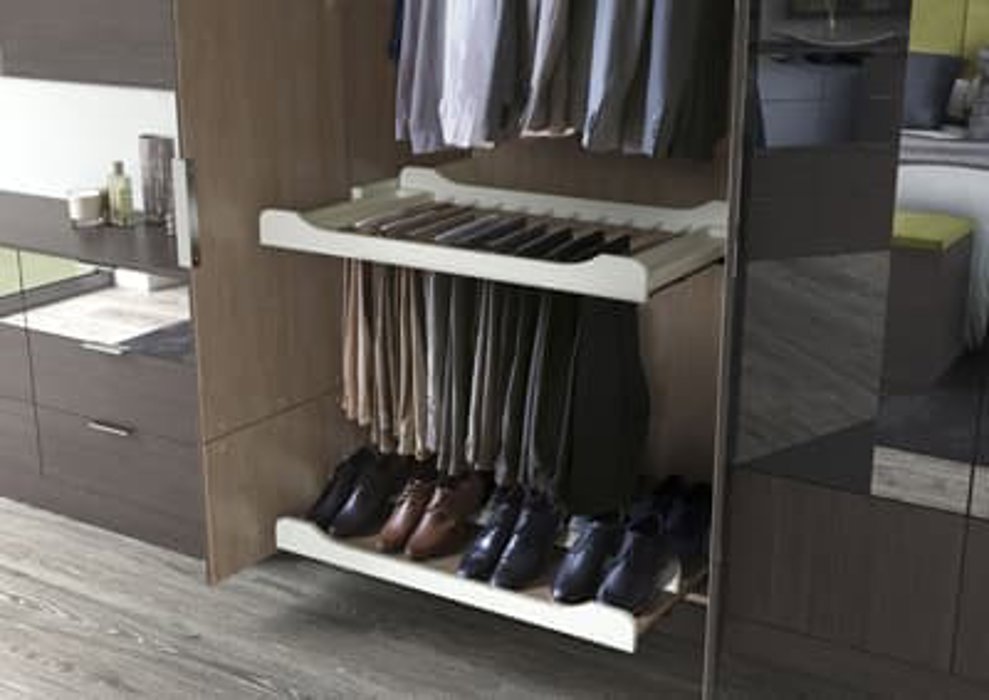 Mostly Bs
You really love your collection of shoes, so display them beautifully and store them securely, giving them longevity with soft close pull out shoe racks. 
Choose the amount of racks that's just right for you, depending on your amount of shoes you own or wish to collect in the future.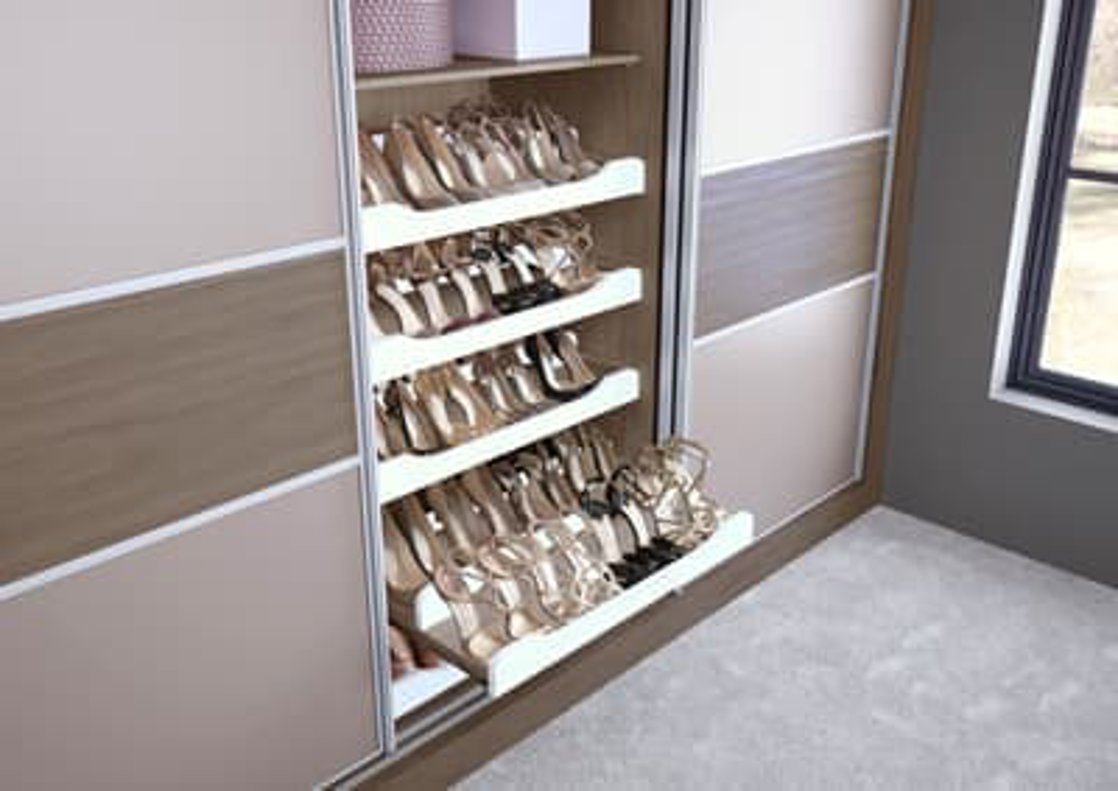 Mostly Cs
With your abundant collection of tops and blouses, it's important to see them all displayed nicely so as much hanging space as possible is the way forward. 
Take a look at our double hanging rails, great for short hanging items it gives you twice as much hanging space as freestanding wardrobes with a single hanging rail.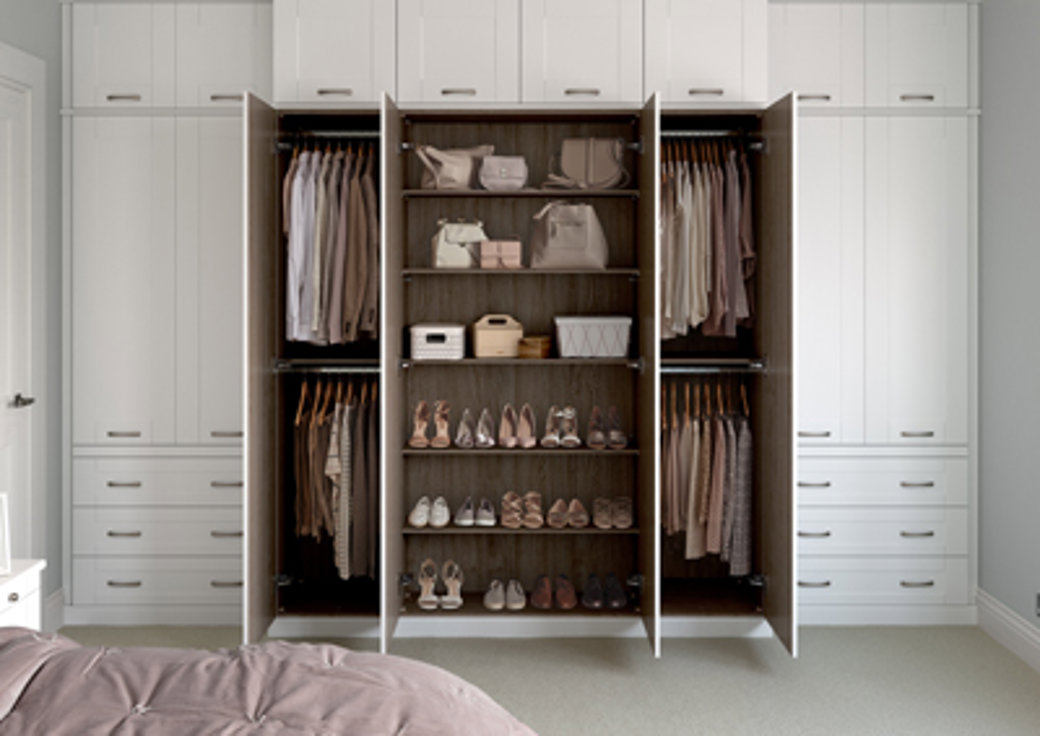 Mostly Ds
If you're all about dressing up with your accessories and spending time on your make-up, why not consider a concealed glamour unit inside your wardrobe. 
The glamour unit gives you a special place to get ready while neatly storing your collection of jewellery, perfume and other accessories. If you don't have space for a dressing table, this could be the perfect storage solution for you.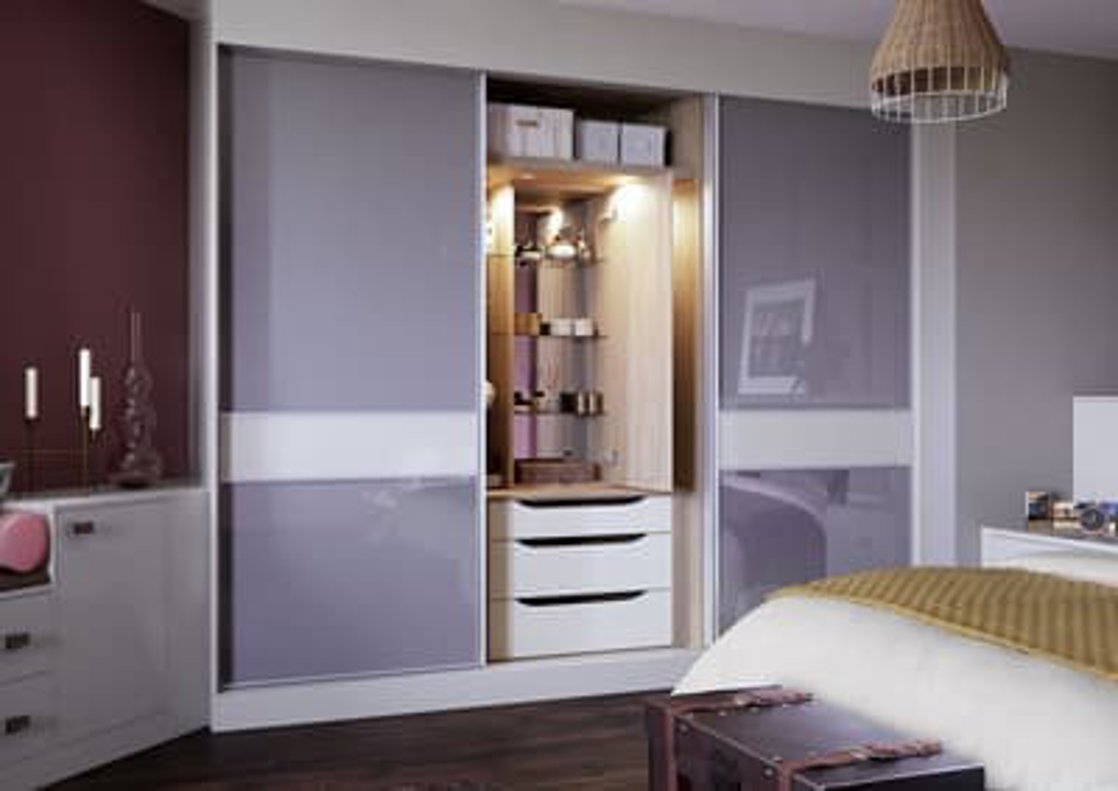 A combination
If you're a mixture of them all, or perhaps equally paired between two, no problem at all. 
Create a variety of storage solutions within your wardrobe tailored to your needs, whether that's a hanging rail for your tops paired with some shoe racks, the choice is yours.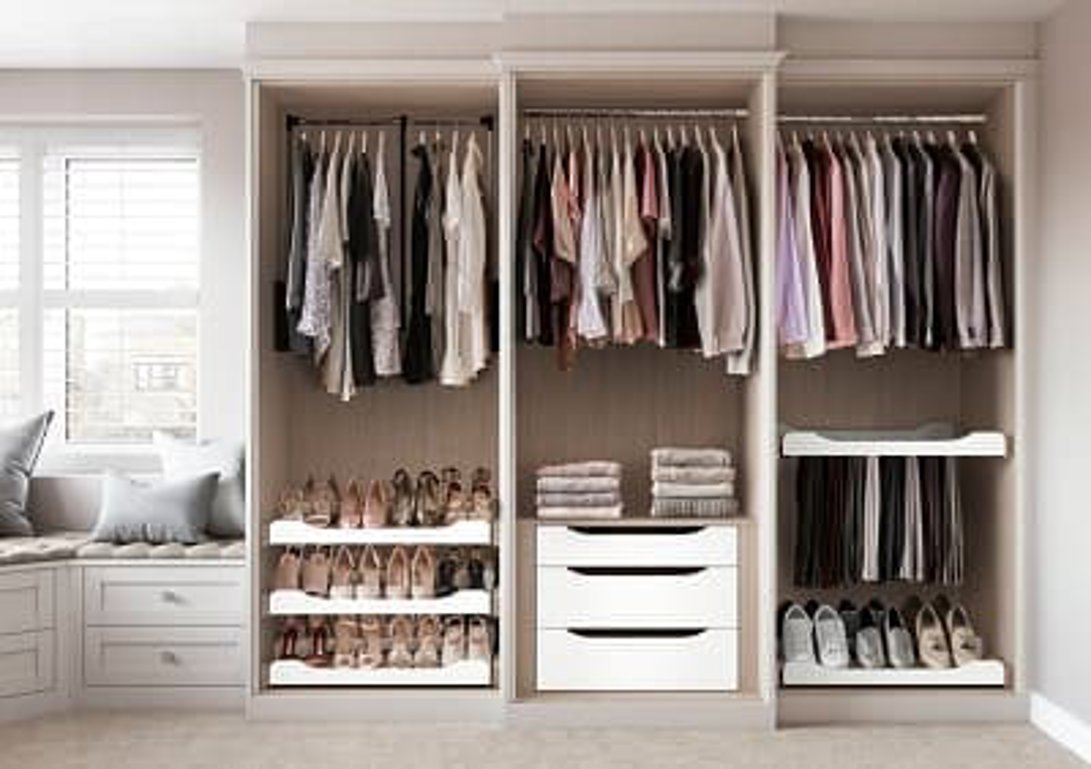 Book a design visit to speak with a designer about the storage solutions for your daily routine. When you find the perfect place for everything, the stress is gone, left with fulfilment to enjoy the items you own. 
*£600 free wardrobe interiors offer applies when you spend over £2,500 on fitted furniture. An extra 20% off is applicable on selected finishes only. See offer details here. 
You bring the space, we bring the inspiration
Whether you have an exact vision in tow, or are just at the beginning stage of your home renovation, we have heaps of inspiration for you to get stuck into. 
Find a wealth of design tips, trends and inspiration in the pages of our brochure, magazine and on our blog. Our experts are always ready to help you create dream home, pop in store or book your free design visit for experts to help on bringing your vision to life.