Do you know what features can devalue your home?
| Inspiration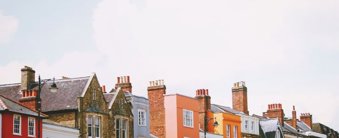 Do you know what features can devalue your home?
Thanks to the recent Stamp Duty holiday, many homeowners are looking to sell their house in the next couple of months. To help this process, we've spoken to 2,000 potential homebuyers about the house features they love, and those that could put them off a purchase altogether.
The two things most likely to put a potential homebuyer off a house were mould or damp on the walls (62%) and signs of a pest infestation (57%). Michael Patterson, Managing Director of WeBuyAnyHouse, claims these issues can knock a huge 20% off a property's value, or £49,471 off the average house price of £247,355. He said:
"Mile cases of mould may not affect value too dramatically if all is needed is a dehumidifier and some mould-resistant paint, but very severe cases can reduce a property's value up to 20%. Pests can also cause extensive damage, especially rats that are prone to chewing through electrics and wooden beams, which you would need to repair. Depending on the damage done, you could be looking at between 5-20% of a decrease in value."
However, while it's common to be put off by signs of disrepair and neglect that may cost a significant amount of money to fix, surprisingly, a large number of homebuyers also claimed to be put off by features that can be quickly rectified.
A third of people (33%) would be put off a house if it had a messy garden, which could knock off up to 20% of a properties price, according to Michael. A quarter (24%) of people would look elsewhere if the house had ugly wallpaper, and two in ten (19%) people would be put off by holes in the walls from hanging pictures or paintings. A huge 37% of people would find pet smells off-putting, and 28% would reconsider a purchase if a house had a weak shower.
Many features that are out of a property owners' control have also been proven to be detrimental to the price of a property. Four in 10 (39%) people would reconsider a purchase if a house if it had a "messy looking" neighbouring house (39%), almost half would if they could hear noisy neighbours (48%) and a surprising three in 10 people would dislike the thought of a pub nearby (32%). Perhaps less surprising, 14% would be put off buying a house if the road had a rude street name!
Other house buyers also claimed that they would be put off by features that others might find attractive; one in 10 people (10%) wouldn't choose a property if it had a swimming pool or hot tub, and 13% would dislike laminate flooring.
When it comes to features that house buyers would pay more for, a garden tops the list with almost half of all homebuyers (45%) claiming that they would pay more for outside space. This is closely followed by a garage (37%) a conservatory (31%) and a loft conversion (27%).
Only 15% of people would pay more to be close to public transport, just 13% would pay more for a log burner and only 8% of people would be swayed by smart meters in the home.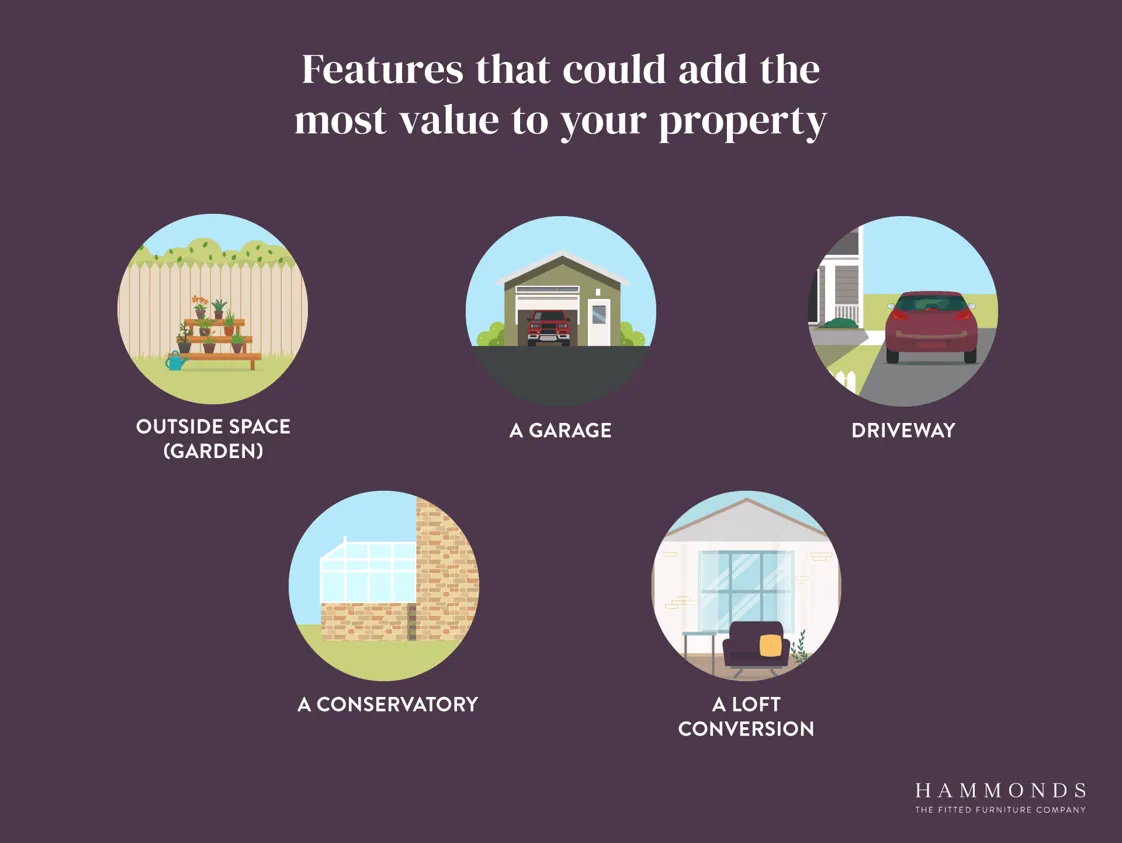 Holly Herbert, Head of Content at WeBuyAnyHouse, offers her advice to sellers on how to present the best house possible:
"In general, to get a house in a good position to sell I would say decoration is key – freshly painted walls make a big difference, even if it's the same colour as before, as it will make the place brighter and remove any scuffs and marks.
"Gathering all information about the house for viewers is also important; general running costs, council tax band, local transport links. Getting it all in one place so you have it to hand with no hesitation is something buyers appreciate. And don't forget to take the best possible advertising photos."
We all have something in mind when we begin a search for our next home, but there are certain features that for many people could be an absolute dealbreaker.
 If you're selling, you can make your house look much more appealing by making some small changes, such as filling in holes in the wall or switching to a neutral colour pallet. A deep clean can make a huge difference to how your property is perceived, and well as clearing away extra clutter (even if you just store it in your car). Don't be afraid to ask your neighbours to clean their garden as well!
Built-in storage space can also be a fantastic way to add value to your house before selling. Take a look at our fantastic range to see if built-in bedroom storage, a stylish home office or a fitted wardrobe could increase the price of your home.
You bring the space, we bring the inspiration
Whether you have an exact vision in tow, or are just at the beginning stage of your home renovation, we have heaps of inspiration for you to get stuck into. 
Find a wealth of design tips, trends and inspiration in the pages of our brochure, magazine and on our blog. Our experts are always ready to help you create dream home, pop in store or book your free design visit for experts to help on bringing your vision to life.