Fitted vs Freestanding Wardrobes
| Bedroom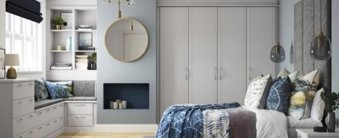 Fitted vs Freestanding Wardrobes
Do you want to create a bedroom that you are going to love for many years to come?
Well, now you can, as we have provided some really helpful tips to enable you to achieve this.
Do you want to create a bedroom that you are going to love for many years to come? Well, now you can, as we have provided some really helpful tips to enable you to achieve this.
Firstly we take a look at your wardrobe. Do you prefer a fitted one such as the Willoughby range or a freestanding wardrobe?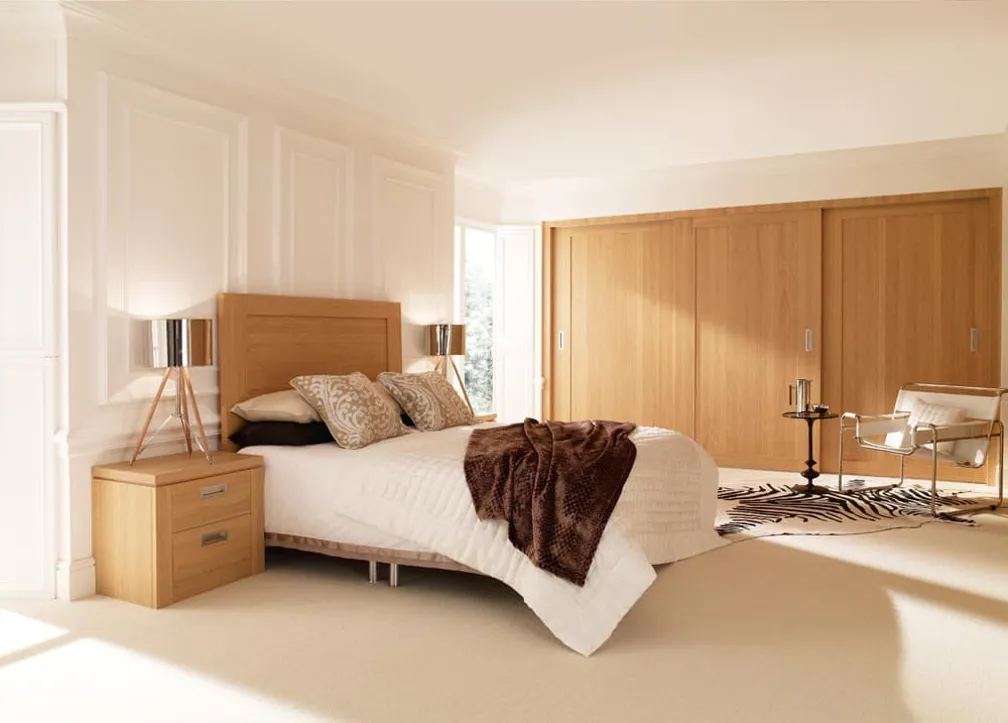 The Fitted Wardrobe Option
With fitted wardrobes, it is designed to fit the space of your choice. It will go from the floor of your room to the ceiling without a single gap. This can only be beneficial in terms of covering those awkward spaces such as sloping ceilings. In addition to this, you can create very useful cupboard space for storing those extra items such as handbags. What lots of people like about fitted wardrobes is that it gives them the opportunity to choose something that will coordinate with their colour scheme. For example, our Pomegranate Glass sliding wardrobe is fantastic to add a touch of red to your room.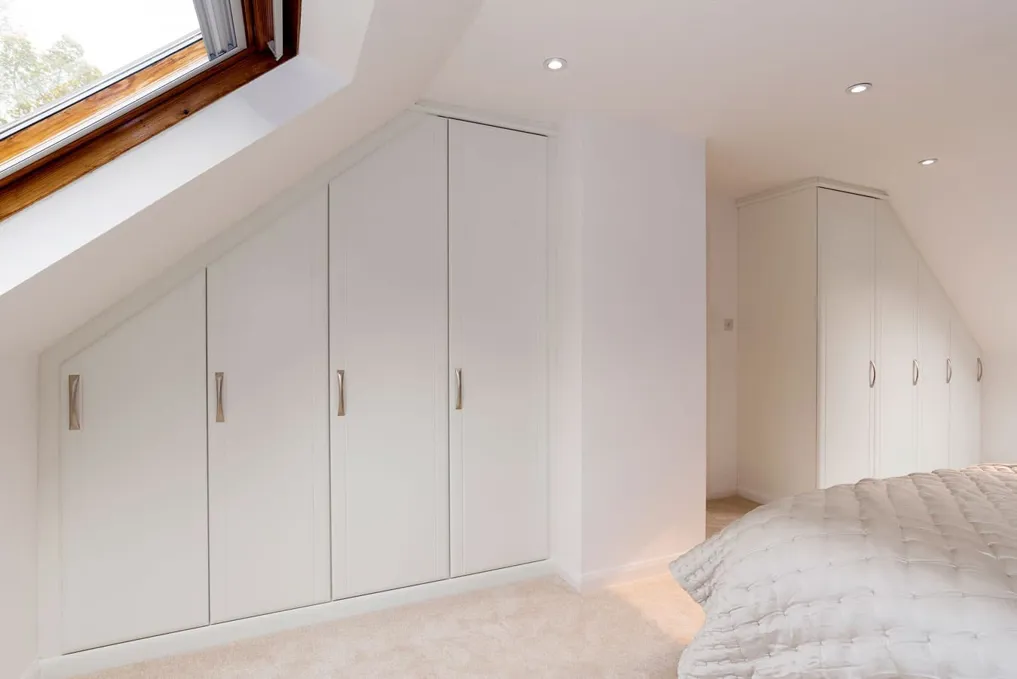 The Freestanding Wardrobe Option
If you would much rather have a freestanding wardrobe as you prefer the look and portability of it, there are pieces in which you can coordinate together. Such as your wardrobe can be purchased to match your chest of drawers and bedside tables. Many find though these take up too much space in a room and don't provide adequate storage though.
The secret to a relaxing and comforting room can be inside the wardrobe doors. So ensure that you spend sufficient time in ensuring that the inside of your wardrobes whether it is freestanding or fitted meet your needs and requirements. It is surprising that once you get inside your wardrobe you can add drawers and rails to create even more storage space. Get it right and these are fantastic space saving ideas.
Your bedroom gets a lot less traffic than other areas of the house such as bathrooms, kitchens and living rooms so you can choose to have a more textured carpet and even have a much paler colour than you would have done downstairs. Wooden floors whether it is laminate, solid or engineered are a very popular choice amongst homeowners and combine this with underfloor flooring and you have created the ultimate chic bedroom. If you feel that wooden flooring may be too cold looking you can always add a rug to be laid next to your bed.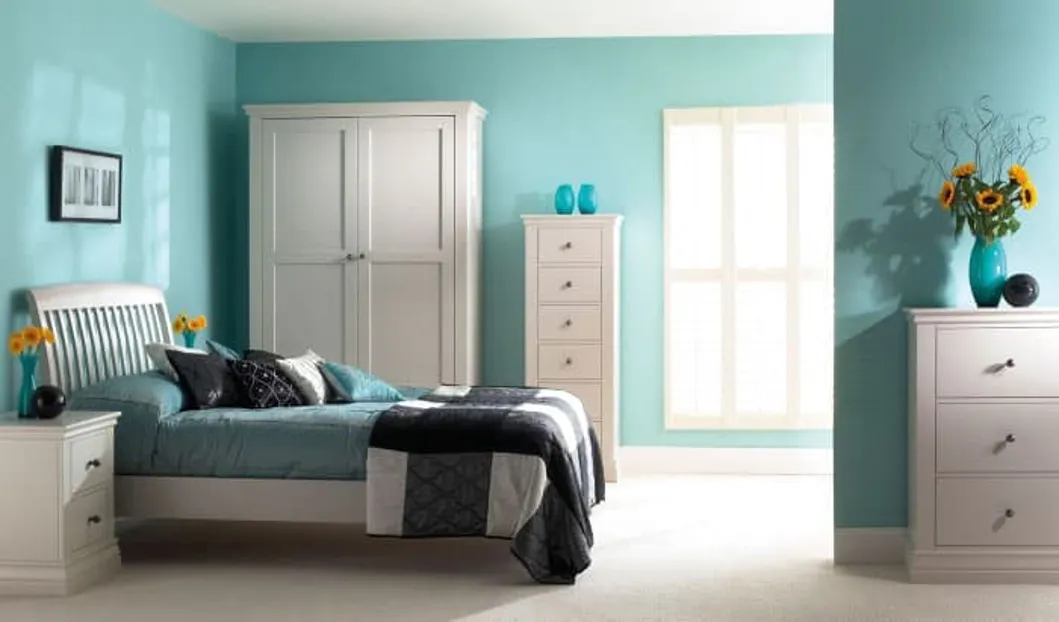 Try and not leave the lighting until the end. Although you may think that it is natural to do this, you may run the risk of needing extra sockets or moving sockets to meet the layout of your room.  Furthermore, you may want to include dimmer light switches and have bedside table lamps to create a balance to your room.
Remember that your bedroom is the one room where you can inject as much personality as you like. Never be afraid to try out a different colour scheme that you may otherwise have avoided. Glamour definitely works.
You bring the space, we bring the inspiration
Whether you have an exact vision in tow, or are just at the beginning stage of your home renovation, we have heaps of inspiration for you to get stuck into. 
Find a wealth of design tips, trends and inspiration in the pages of our brochure, magazine and on our blog. Our experts are always ready to help you create dream home, pop in store or book your free design visit for experts to help on bringing your vision to life.