Folding hacks that will save you wardrobe space
| Bedroom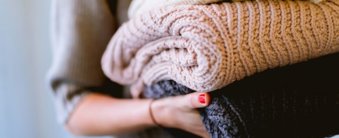 Folding hacks that will save you wardrobe space
As we move into spring, many Brits will be refreshing their wardrobes ready for warmer days. With this in mind, our experts here at Hammonds Furniture have put together a visual guide on organising your wardrobe and saving yourself valuable storage space
When it comes to organising our wardrobes, it can be difficult to know where to start and how to maintain that order and tidiness once it's all in place. This is a common problem Brits are facing, with the hashtag #foldinghacks receiving 351.5 million views on TikTok.
At Hammonds, we wanted to find out the best way to save on wardrobe space and keep our clothes neat, and so we teamed up with Professional Organiser Rosie Barron to find the best ways to save space through her pro clothes folding techniques.
What's the best way to fold my clothes?
Rosie's top tip for saving clothing space is to file, or 'vertically fold' clothing, to keep each item in place and prevent any from falling over or out every time you open a drawer or cupboard.
"Vertical folding allows you to use the entire space whilst still seeing all of your clothes" Rosie says. "When items are above waist height, it is more convenient to put them on their side if possible and use shelf dividers, or to stack them one on top of the other." 
Why is it worth the effort?
By measuring the room that common clothing items took up whilst folded in this way (compared to a regular fold) we worked out that you could save 7% of the space in a typical chest of drawers. This would create space for storing....
 18 extra t-shirts, or
three pairs of jeans, or
four extra sweatshirts/jumpers
To help show you how it's done, we've created a few graphics that walk you through the step-by-step 'vertical folding' process for popular clothing items.
T-Shirt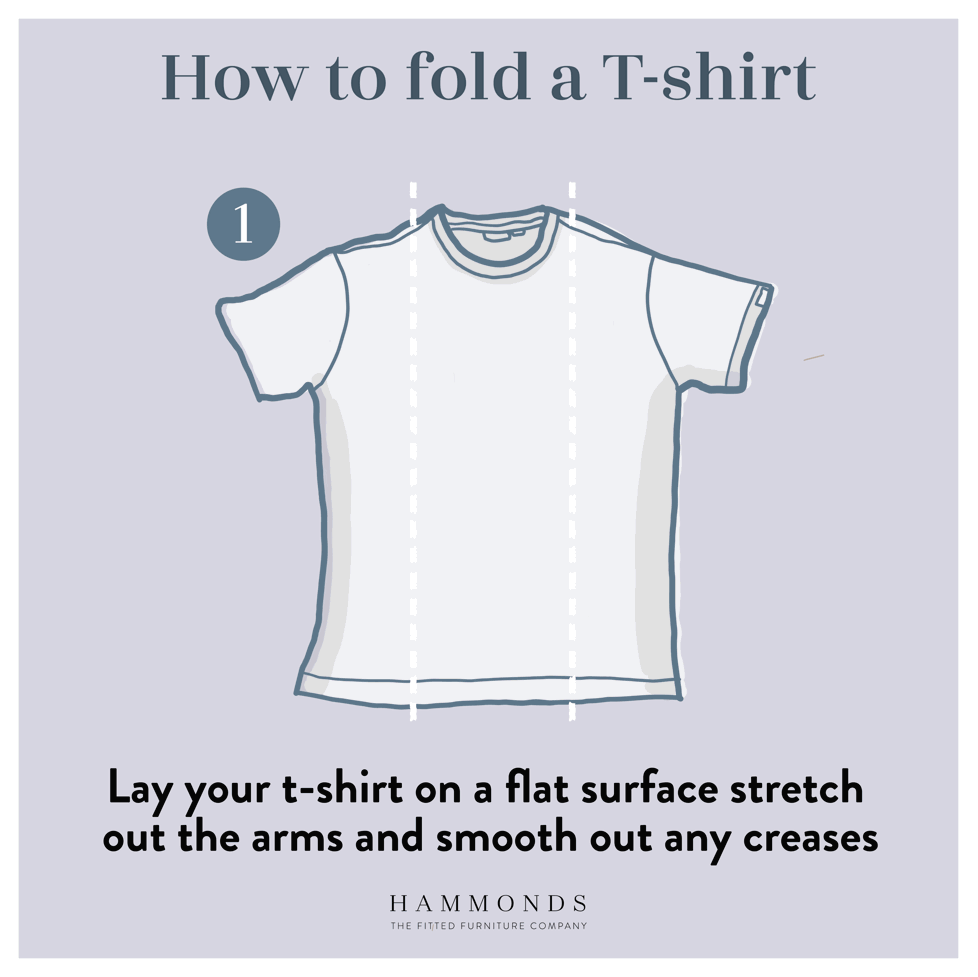 Google searches for the "best way to fold t-shirts" have risen by 22% in the last three months, proving that many of still struggle to get our t-shirt collection organised correctly. So how is the best way to fold our t-shirts?
Fold one side into the middle  
Then the other side  
Fold it up from the bottom leaving a gap at the top of the t-shirt 
Fold it over once more.
Sweatshirt: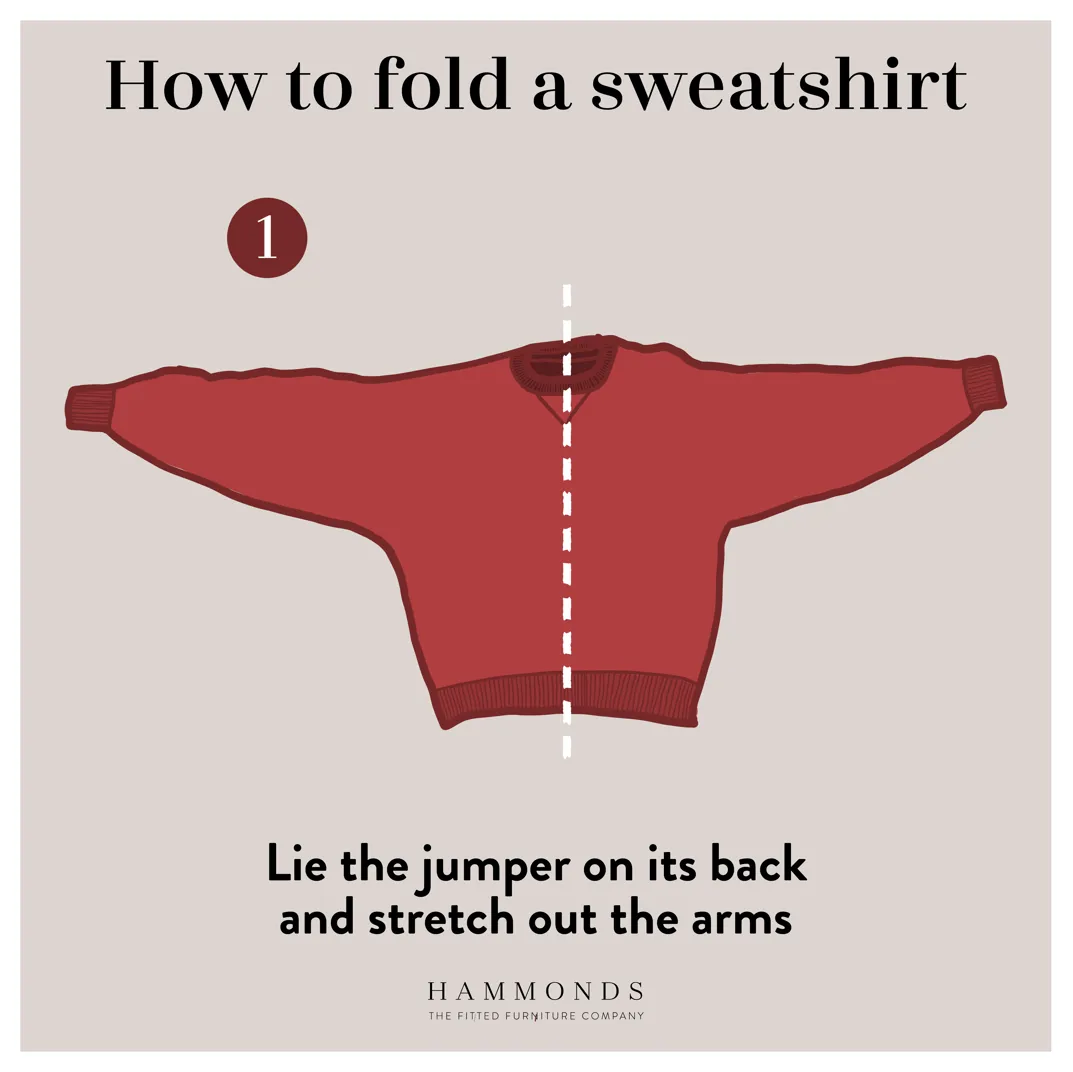 Seeing a 33% rise in searches over the last three months, "folding a sweatshirt" is an ever-pressing question for Brits. Thicker items of clothing such as knitwear and sweatshirts can be difficult to fit in drawers, so here's how to fold your jumpers and keep them compact in our drawers.
Fold one side a little over halfway
Turn the sleeve down with the fold 
Fold other side a little over half 
Turn that sleeve down with the fold 
Roll the jumper – due to the materials' thickness, this is easier than folding it.
Trousers: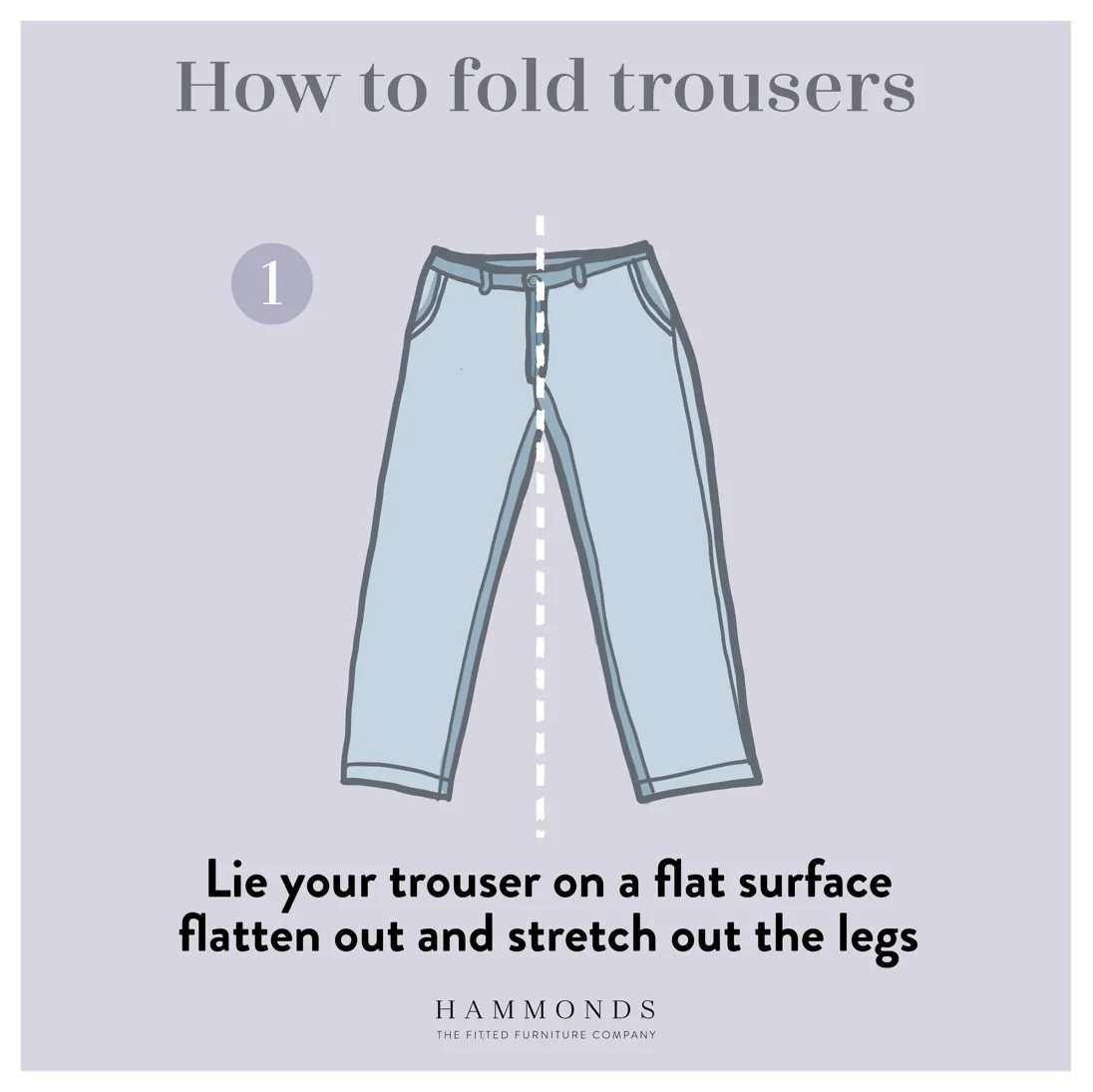 With searches for tips on "folding jeans" increasing by 52% in the past year, many of us need some help getting our denim stored in a compact way.
Fold one leg onto the other  
Keep the tail out  
Tuck the tail in and fold over leaving a gap at the top 
Fold over meeting the bottom of the trouser 
Fold again.
Shirts: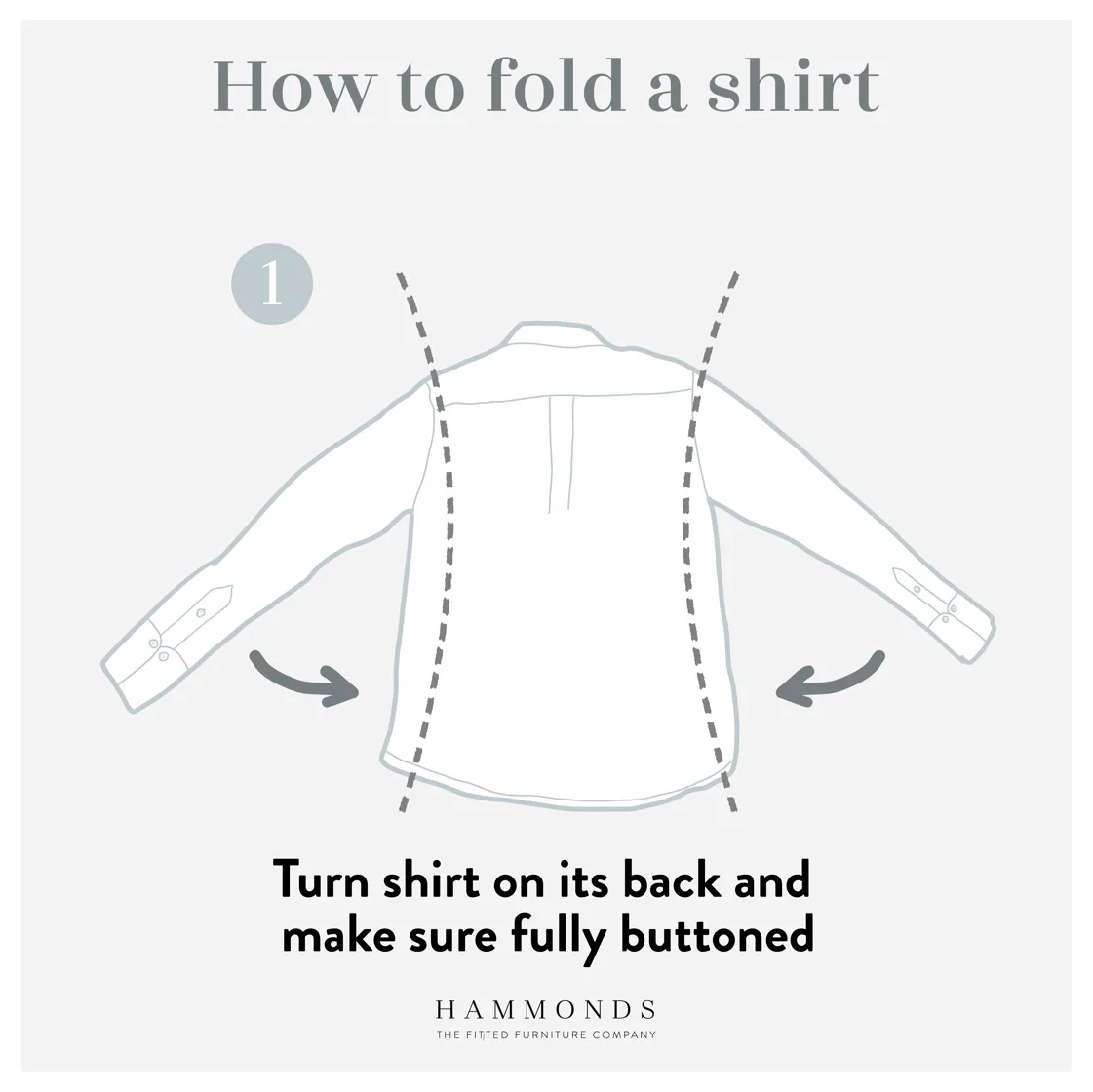 With searches for 'easy way to fold shirt' up 67% in the last three months2, it's clear that this clothing item in particular is a source of frustration for Brits, so how do we tackle it?
Turn shirt on its back and make sure fully buttoned 
Fold the sleeves across the back 
Fold the sleeves up until they reach the collar 
Fold the sides so they meet in the middle 
Then, fold into thirds.
Dresses: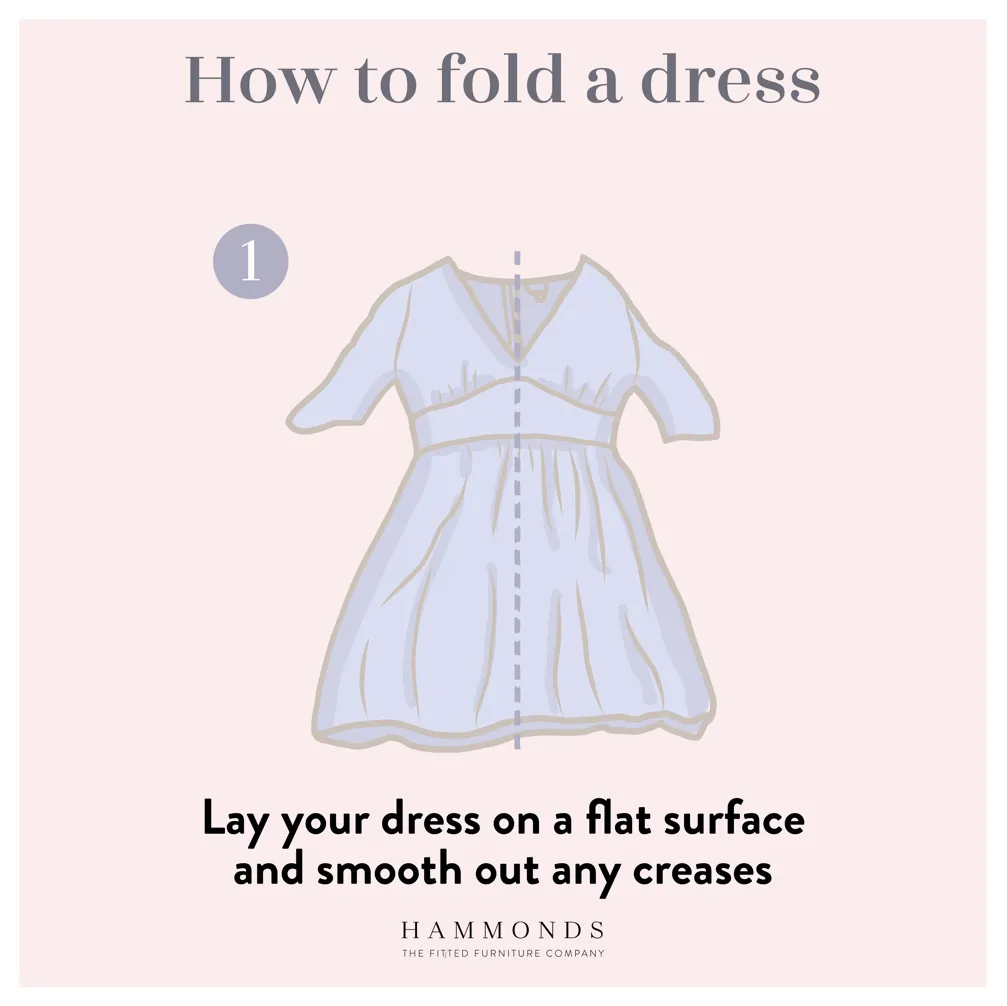 Searches for "folding dresses" are up by 25% in the last year,
Smooth out any creases laying the dress on a flat surface 
Fold the edges of the skirt and sleeve inwards 
Fold the dress into a narrow rectangle shape 
Fold the dress at the waist   
Roll the dress. Due to the shape of dresses, this is easier for storage than folding. 
Winter clothes storage
As we head into summer, many of us are getting ready to stash away our winter wardrobes and do some spring cleaning of our clothes.
For those looking to pack away their knitwear and coats, here are a few things you can do to store your clothes more effectively and keep them fresh until next winter.
It's important to remember that you should always wash your clothes before storing them.
Vacuum sealed bags can be a great way to store more bulky items such as poly-filled coats, however, you should avoid using these for feather and down-filled items. Instead, plastic dry-cleaner bags can offer another layer of protection.
 
Keep your clothes in shape by doing up all their zips or buttons. Stack any knits in order of weight, with the heaviest at the bottom, and stuff shoes with paper tissue to keep them in shape.
 
Store your clothes in the right conditions. When your clothes are ready to put away, make sure you're keeping them somewhere cool, dry, and dark – any heat, moisture or light can damage fabrics of all kinds. Finally, keep the moths at bay with lavender sachets.
Combat clutter with inventive storage solutions
When organising your wardrobe, many of us want to maximise the space we have as much as possible. Folding your clothes in an effective way can be one way to free up some addition space, but you can also make sure you're using all the space you have available, from floor to ceiling, by using baskets on top of your wardrobe and storing boxes in the empty space at the bottom of it.
If you're considering changing up your storage solutions, our fitted wardrobes can help you to utilise more space while keeping things looking neat. Bespoke fitted wardrobes that are created for your specific space will be able to fix into any slanted ceilings or work with any size of wall.
Using hooks or hanging organisers can solve the dilemma of otherwise tricky-to-store items. Hooks can be stuck on the sides or door of your wardrobe to store items such as scarves, bags or necklaces. You can also opt for dedicated storage solutions, like our tie rack or belt and scarf rack, which are tailored to make storage as easy as possible while looking tidy and in-keeping with the theme of your room.
Looking for more expert advice and clever space-saving solutions? Find out more about our bedroom storage solutions.
You bring the space, we bring the inspiration
Whether you have an exact vision in tow, or are just at the beginning stage of your home renovation, we have heaps of inspiration for you to get stuck into. 
Find a wealth of design tips, trends and inspiration in the pages of our brochure, magazine and on our blog. Our experts are always ready to help you create dream home, pop in store or book your free design visit for experts to help on bringing your vision to life.