Fundraising for The Ewing's Sarcoma Research Trust - Kelly Drummond
| News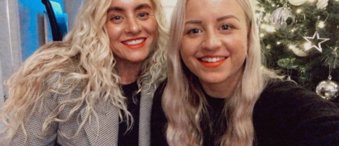 Fundraising for The Ewing's Sarcoma Research Trust - Kelly Drummond
At Hammonds, we love to do our bit in helping the community, that is why we are so happy to say, we are getting involved in a fundraising event with Kelly Drummond in her attempt to raise £50,000 in just 12 months for The Ewing's Sarcoma Research Trust. 
Kelly contacted us through Instagram in hope of finding a brand to partner with, and contribute to helping her raise as much money as possible for this cause. Cancer effects 1 in 2 people, but when you are young, fit and healthy, you never entertain the thought that it could happen to you, right? Sadly, that could be wrong. Among young adults, bone cancers are some of the most common, affecting around 550 people every year in the UK. Sadly this became more than just a statistic for Kelly's family earlier this year.
Kelly's Story
Earlier this year, Kelly's sister, Kate, was diagnosed with Ewing Sarcoma at just 24. Already, it's been an extremely challenging and turbulent journey as Kate was told she'd undergo treatment (including both radio and chemotherapy) for at least 12 months. After being just a couple of months in Kelly decided it was time to do her bit to help.
For the next 12 months, to match Kate's treatment time, Kelly's main aim is to vastly increase the amount of money available for research into Ewing Sarcoma. She has also realised that this disease isn't something that gains a lot of traction or awareness in the public eye and many, including young adults who are a high risk group, have never heard of it. As well as raising money, her aim is to help raise public awareness of this horrible cancer because if she could help just one person or family, then it's worth as much time and effort as it takes.
Kelly's 12 month plan was to organise numerous events, with one main focus each month, stretching from October 2021 until September 2022. All of the money raised will go to The Ewing's Sarcoma Research Trust who raise funds for much needed research into this rare form of bone cancer. With limited access to public funds, researchers are increasingly dependent upon charities to finance research projects, so the fundraising activities are extremely important.
In October, Kelly organised a 'Spare your hair for a Princess to wear' event, whereby anyone could come and have a haircut and all the hair was donated to 'The Little Princess Trust' who provide, free, real-hair wigs for young cancer sufferers and for children and young people experiencing the devastating effects of hair loss. They recently supplied her sister, Kate, with a beautiful wig, ready for when she loses her own hair due to chemotherapy. Kelly has also organised a bake sale, and garage sale, with her local community all pitching in with home baked goods, and miscellaneous items to donate, all to be sold to raise further funds for The Ewing's Sarcoma Research Trust. 
Kelly is a personal trainer by trade, and in November, Kelly organised a 'Doing it for Ewing's - 100,000 burpees for November' challenge, whereby herself and members of Venture Fitness collectively aim to have completed 100,000 burpees by the end of November, again in a bid to raise as much money as possible for this cause. 
For December, Kelly has organised a raffle and silent auction, where her local community and brands have pulled together to offer an array of prizes that can be won at the raffle, for just £2 per ticket, and in the silent auction, where you can make a bid for prizes, with the prize going to the highest bidder of each prize. This is where we come in. Hammonds have donated 1 mirror from our Radley range, as a raffle prize, and we have donated 2 sets of bedside chests to the silent auction. You can find images and details of the prizes we are offering below:
Raffle Prize - 1 x Radley Range in Aragon Oak Mirror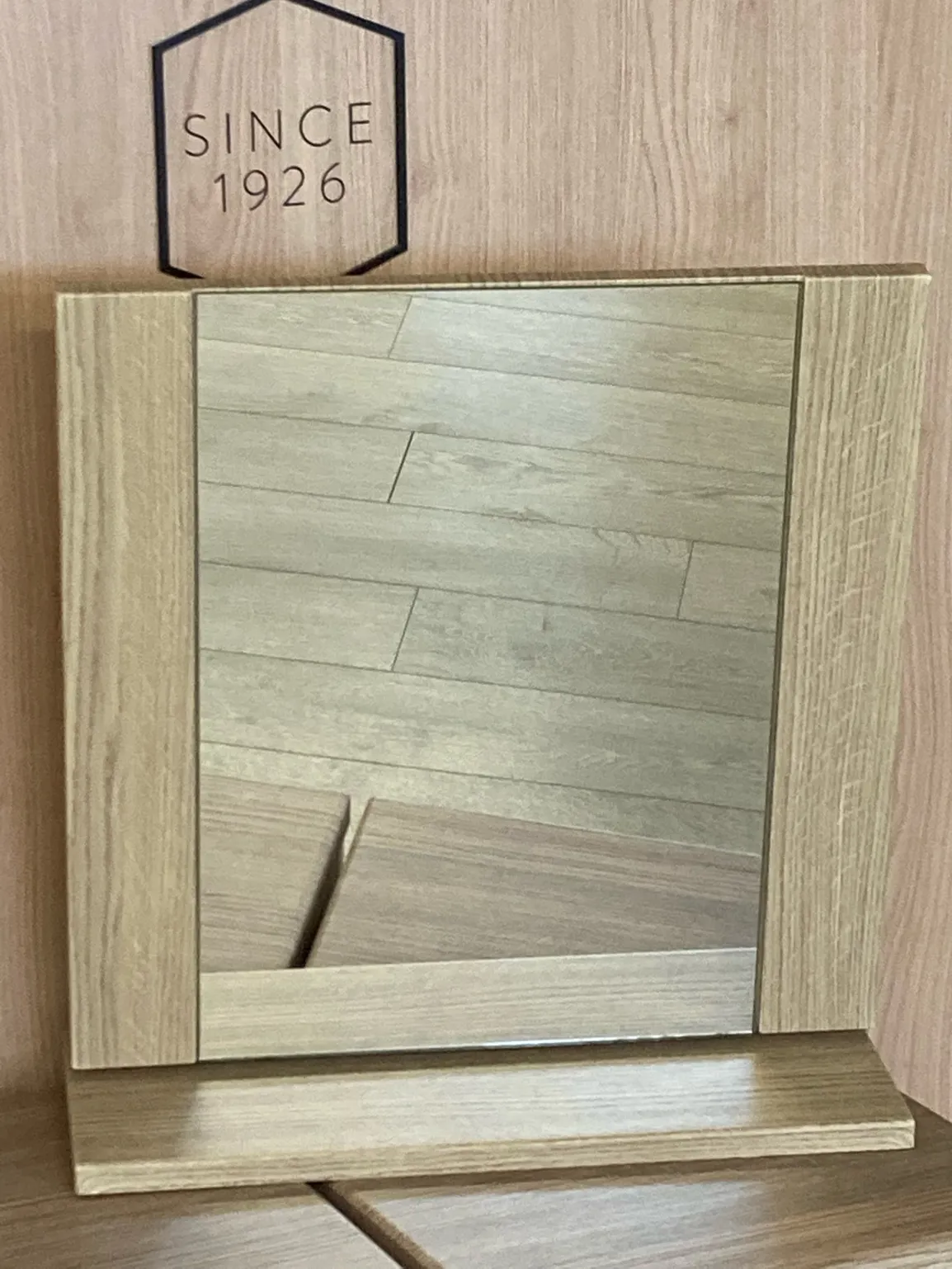 Silent Auction Prize - 2 x Bed Side Chests - Radley Range in Aragon Oak with Mushroom Gloss - Brushed Nickel Handles with Mirror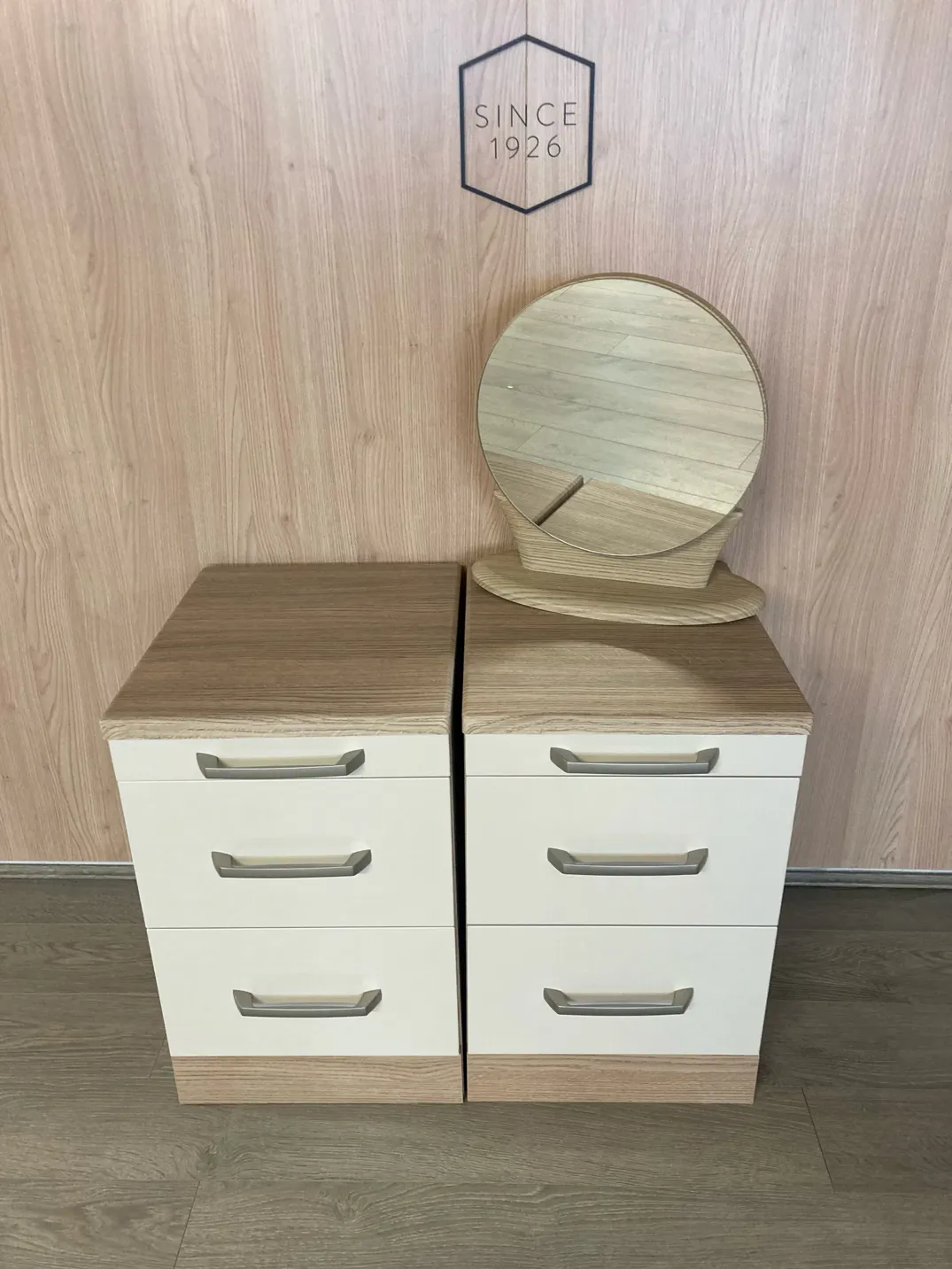 Silent Auction Prize - 2 x Bed Side Chests - Vigo Range in Light Pine with Matt Fudge - Handleless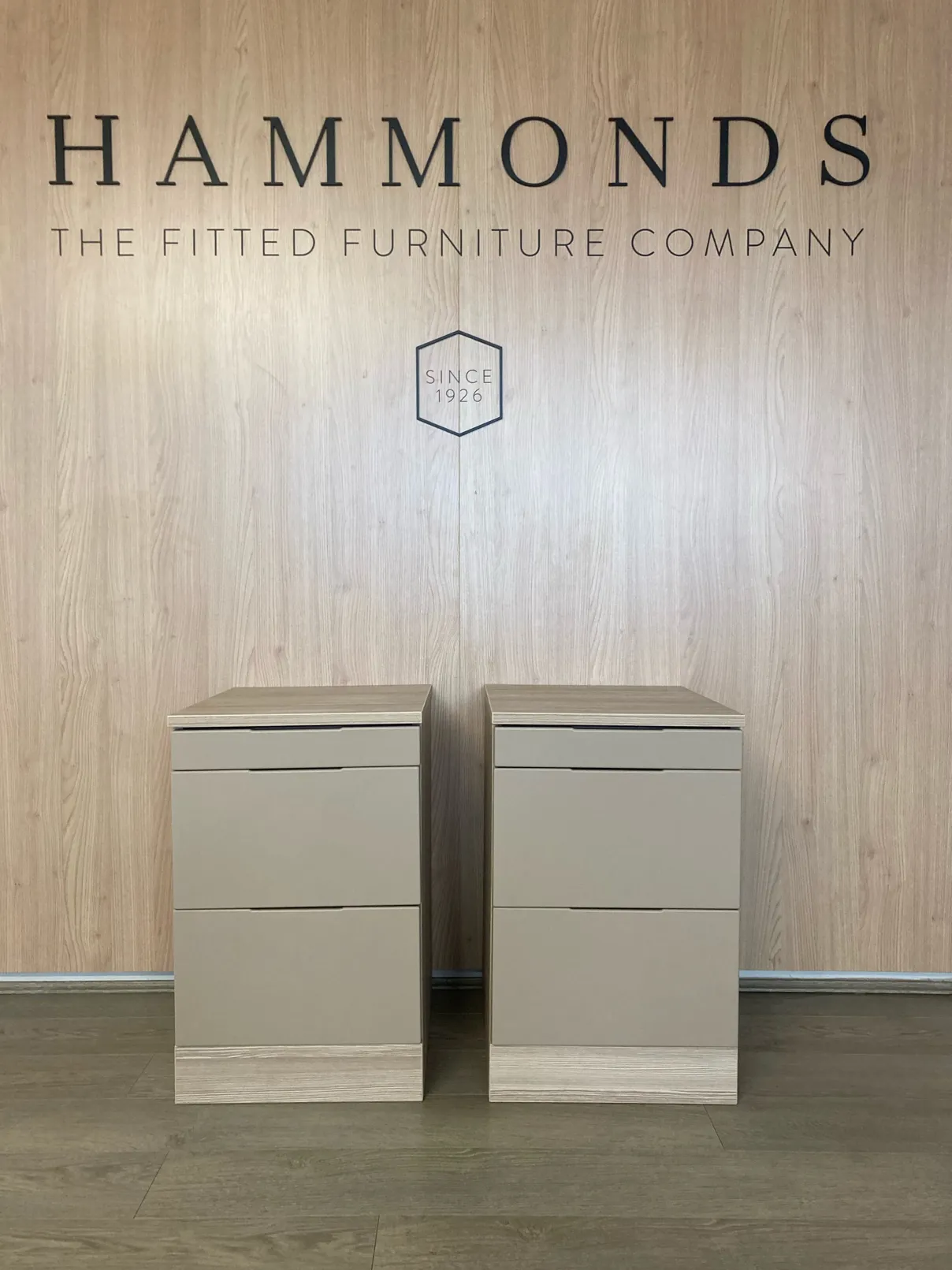 Of course, the purpose of this blog is to help Kelly raise awareness of Ewing Sarcoma, and help her raise even more money than she has already raised by herself! We would love for you to contribute to Kelly's cause and you can purchase tickets for the raffle OR make a silent bid for the prizes we are offering above, by Direct Messaging her on her Instagram account:
@drummondkelly_
In order to make a donation to The Ewing Sarcoma Research Trust, please follow the link below to donate to Kelly's page:
You can also find further information on Kelly's attempt to raise awareness and money for this cause on her Facebook group page, that is dedicated to this cause here:
Kelly and ourselves here at Hammonds would like to thank you for taking the time to read, help, support and donate!
You bring the space, we bring the inspiration
Whether you have an exact vision in tow, or are just at the beginning stage of your home renovation, we have heaps of inspiration for you to get stuck into. 
Find a wealth of design tips, trends and inspiration in the pages of our brochure, magazine and on our blog. Our experts are always ready to help you create dream home, pop in store or book your free design visit for experts to help on bringing your vision to life.