How Does Sharing a Room as a Child Affect You?
| Bedroom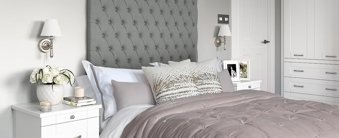 How Does Sharing a Room as a Child Affect You?
Did you share a room with your brother or sister? Was it an enjoyable time or did you spend your formative years craving your own space?  
To discover more about the fallout of sharing a room as a child, fitted bedrooms specialists, Hammonds Furniture asked 2,000 UK residents for their thoughts on what it was like to have a sibling in the same room while growing up.
So, did we love it, or did it have a negative impact? Read on to find out…
Family connections
It seems that, overall, we found sharing a bedroom to be beneficial. Almost half of Brits (46%) who shared their bedroom with their sibling as a child think that it was a positive experience and almost two thirds (62%) would go so far as to state that it taught them how to understand and respect boundaries.
Also, given the lack of space, it's interesting that over a third of those quizzed (39%) believe the experience had a positive impact on their relationships with family members and helped them to develop stronger connections.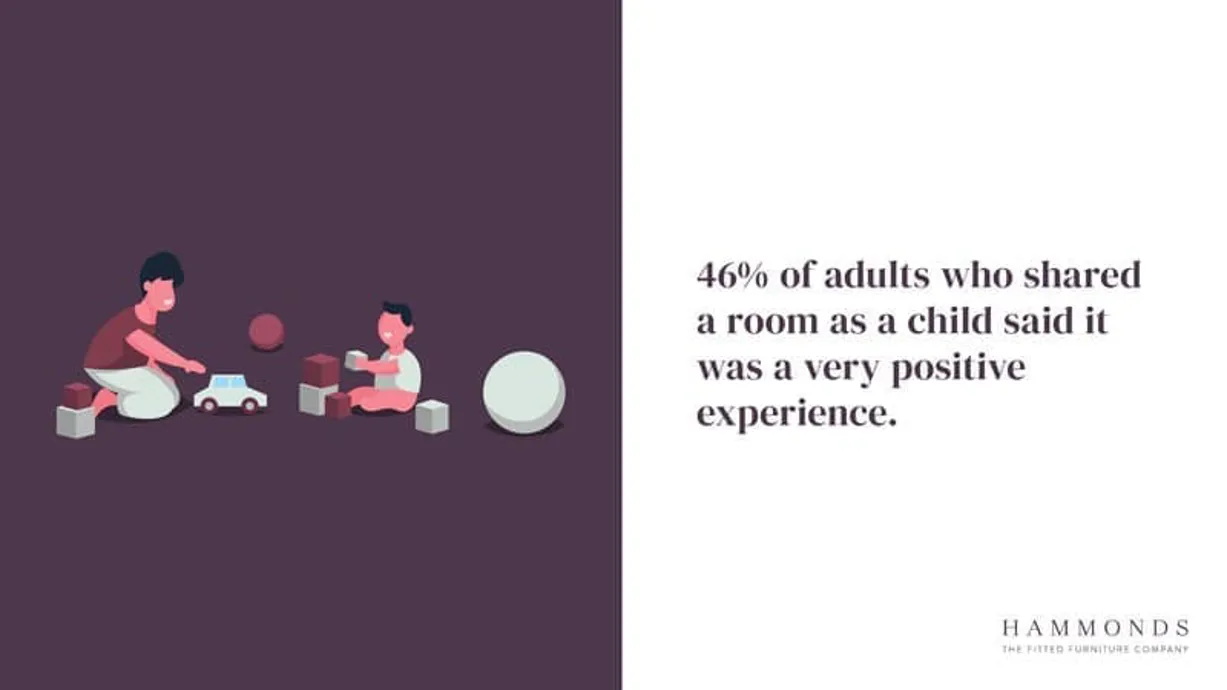 Skills for life
It's not just family relationships that benefit from siblings living in close proximity; it seems that many adults put the skills they've developed later in life down to being in the same space as their brothers and sisters.
Perhaps unsurprisingly, useful skills such as understanding how to navigate shared spaces (59%) and having the ability to share (35%) are common traits among those who roomed with their siblings.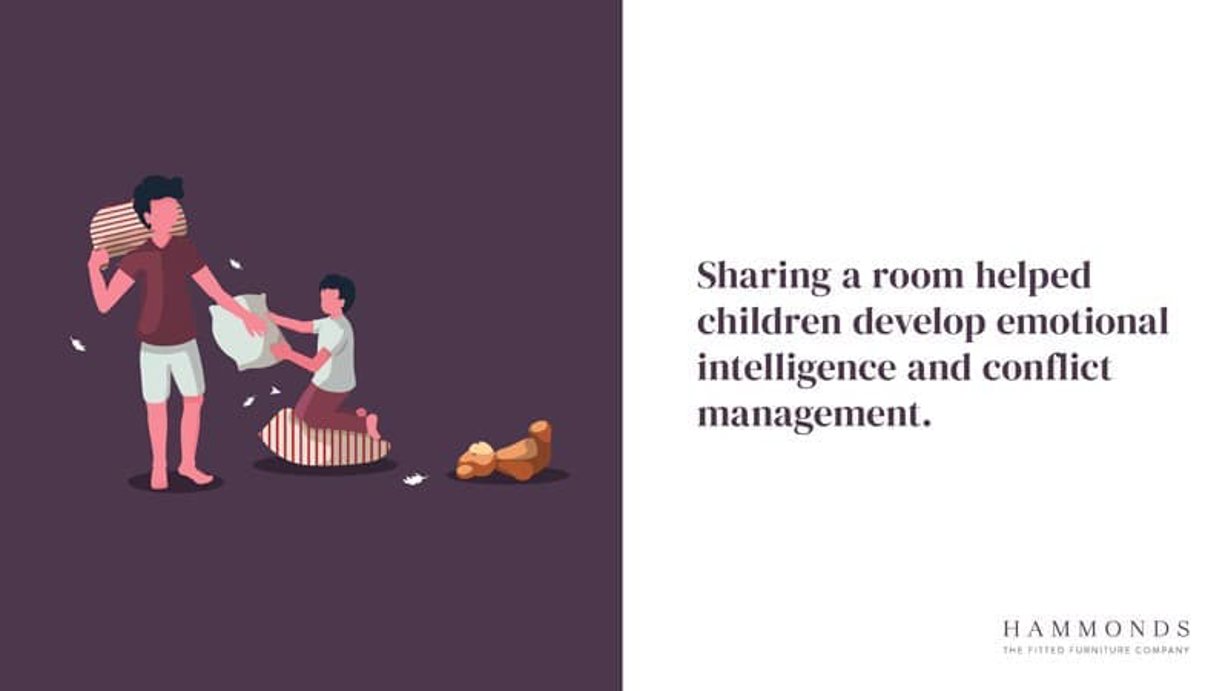 In fact, Dennis Relojo-Howell, psychologist and mental health YouTuber, predicted this would be the case: "Children [who share a room] will quickly learn the art of compromising – by learning how to occupy a shared space, the child is likely to carry this skill into adult life when in the workplace or living in shared flats."
There are even more abilities that we also attribute to this shared bedroom setup. For example, 38% of Brits believe that it's the reason why they were able to develop their emotional intelligence. And a fifth of us think the experience helped with our confidence levels and conflict-management capabilities.
But is it really so positive for everyone?
Learning curve
While the results of the survey by Hammonds Furniture were largely positive, there are those who feel negatively about the bedrooms they shared over the years. Nearly one fifth of Brits (17%) feel they had little privacy growing up and the same number believe their sleeping patterns were affected due to their siblings being in the same space. Also, 10% think that it increased their feelings of anxiety.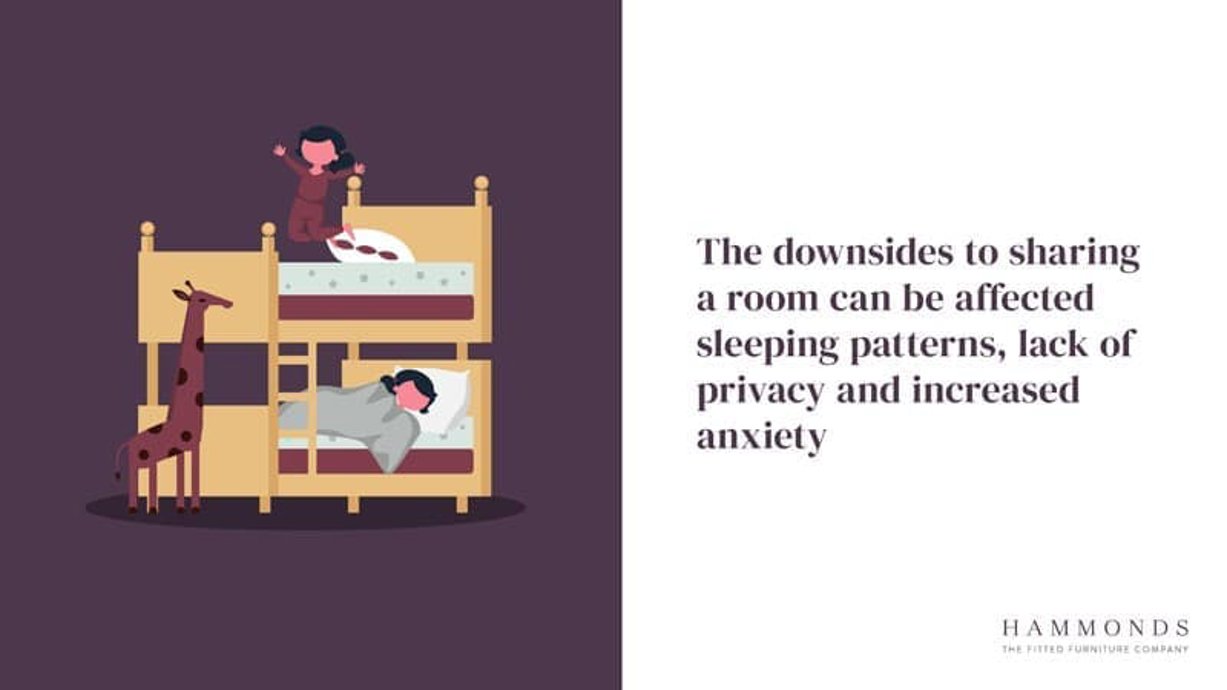 These issues make sense. When sharing a bedroom, restricted storage space and quirky sleeping habits, the lack of privacy and the constant presence of someone else can have an adverse impact.
Relojo-Howell believes that any battles between siblings over their shared space could in fact have long-term benefits.
"It is only normal that there are times that siblings will not get on well," he explains. "But dealing with conflict at a young age can actually help children develop the emotional intelligence to better navigate the adult world."
Where do you stand?
If you've ever shared a room with a sibling, how do you feel about it today? Are you able to look on those days with fondness and have you used your experiences of being able to share a space to your advantage, or do you feel like you had little space to yourself?  
You bring the space, we bring the inspiration
Whether you have an exact vision in tow, or are just at the beginning stage of your home renovation, we have heaps of inspiration for you to get stuck into. 
Find a wealth of design tips, trends and inspiration in the pages of our brochure, magazine and on our blog. Our experts are always ready to help you create dream home, pop in store or book your free design visit for experts to help on bringing your vision to life.