How On Earth Do I Store That?
|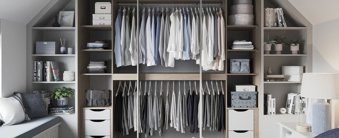 How On Earth Do I Store That?
Some things are easy to store. Books go on the bookshelf, cutlery in the drawer and shirts hang in the wardrobe. Other things are more of a challenge. Let's take a look at some of those hard-to-store items.
Jewellery
Rings, necklaces and earrings can often end up in a tangled heap, making it hard to see what you have. Declutter anything you don't wear, donating it to the charity or perhaps selling it on. Does anyone really need ten pairs of almost identical hoop earrings? Then give everything a home in a compartmentalised jewellery tray in your dresser drawer making accessorising your outfit a dream rather than a nightmare.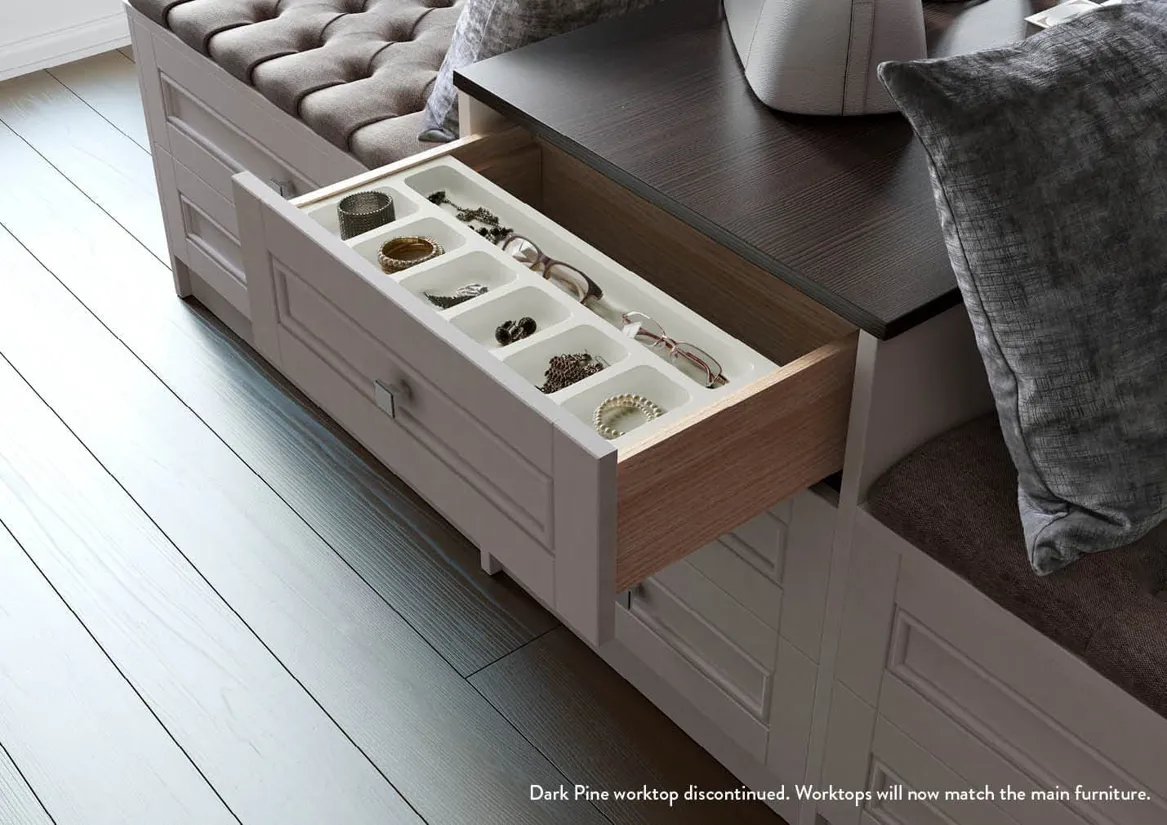 Cosmetics
Did you know they are best stored in the bedroom rather than the bathroom? The humidity will degrade them so keep them lasting longer in a cool dry place.
Create order by dividing into type, such as Eyes, Lips and Face. Then either store in an acyclic tower with drawers. Or for a luxurious feel, opt for a custom-built cosmetics unit in your dressing table.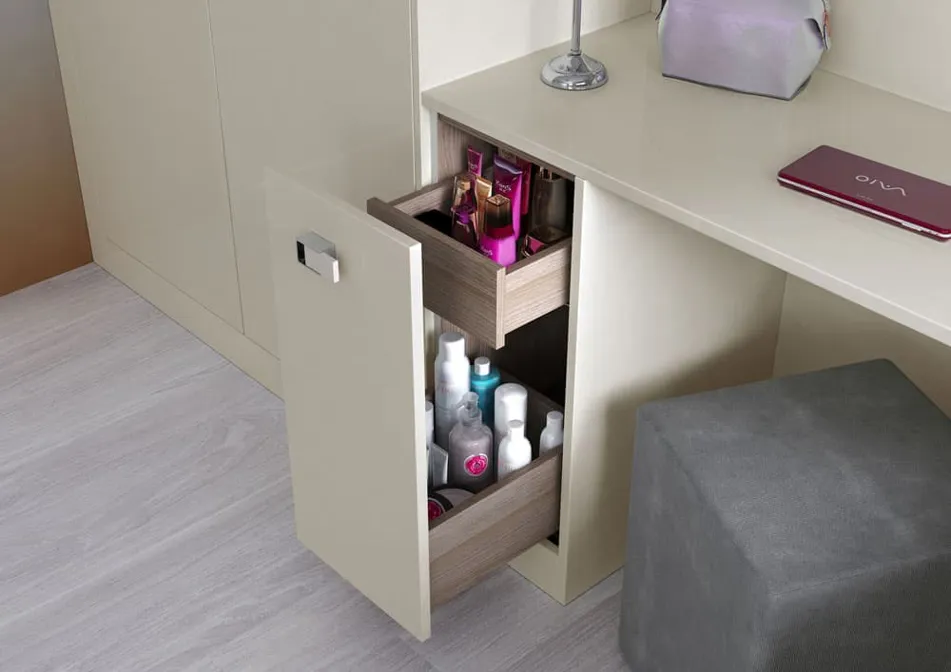 Spare duvets and blankets
Reduce the size with space-saving vacuum bags, careful not to squash duvets too much or you could flatten the fillings. Store on high shelves or in drawers.
Another tip, be careful not to store near a heat source as this can weaken the vacuum bag and make it more likely to tear.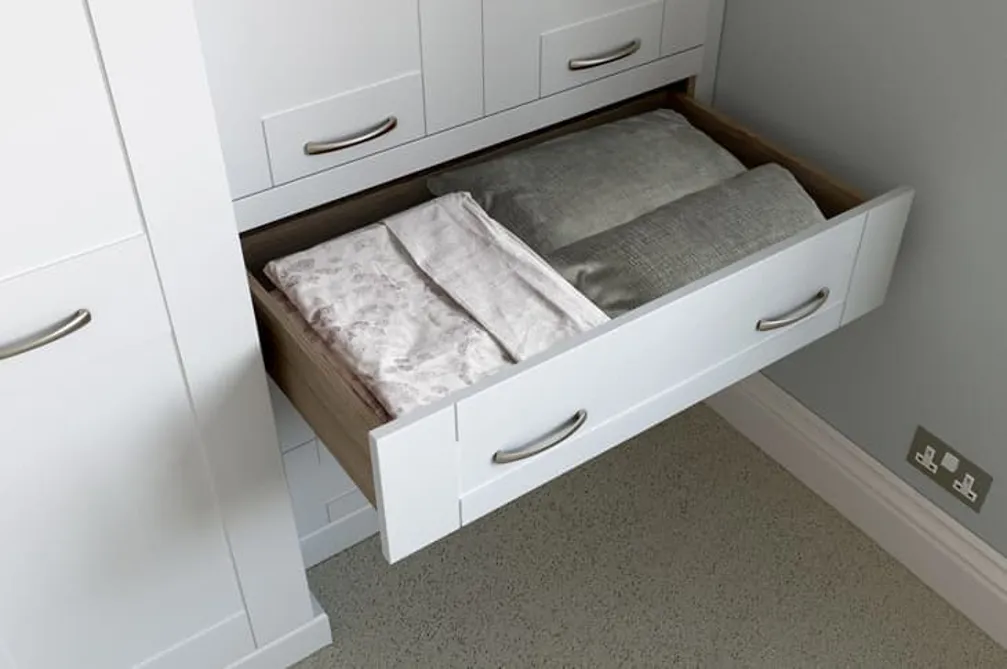 Bicycles
A fantastic way to get about and a great form of exercise, however they can be tricky to store. Having them lingering in the hall near the door can look cluttered and can be a trip hazard. But leave them outside or in a shed and they could get stolen. We recommend a wall-mounted bike rack in the hall to keep them off the ground and out of the way.
Plastic Food Containers
Food tubs are a brilliant way of helping you stay organised in the kitchen with your food, popping leftovers in the freezer for another time and much better for the environment than tin foil or cling film. However they can be a nightmare to store and half the problem is having too many. So start by recycling any scratched, discoloured or lidless tubs, leaving the ones best to use. Stack one inside the other and use the biggest tub to store the lids. If yours don't stack, buy from the same range in future so they do.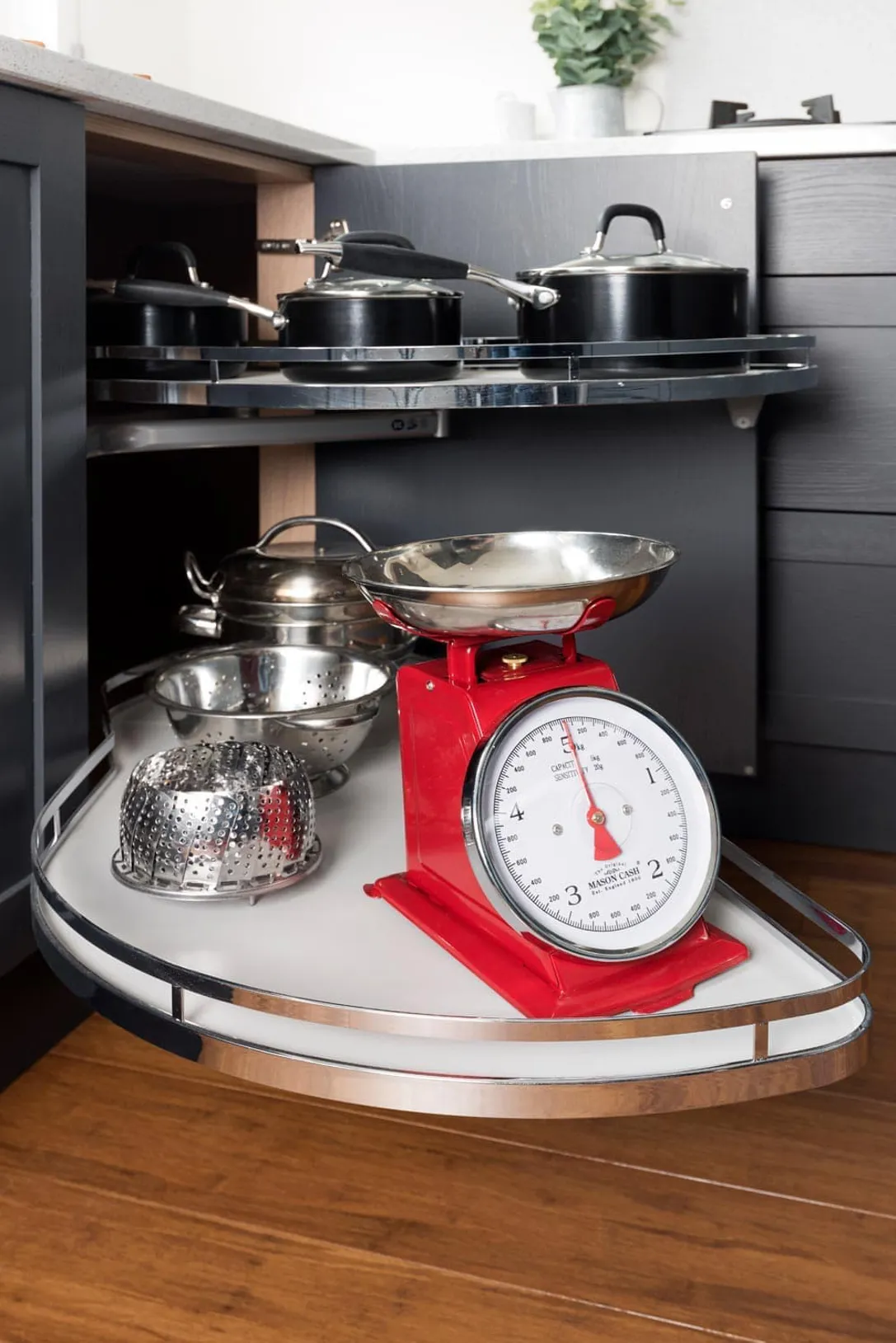 For help with your storage and to create bespoke furniture to match your needs, why not book a free, no obligation design visit at a time to suit you.
You bring the space, we bring the inspiration
Whether you have an exact vision in tow, or are just at the beginning stage of your home renovation, we have heaps of inspiration for you to get stuck into. 
Find a wealth of design tips, trends and inspiration in the pages of our brochure, magazine and on our blog. Our experts are always ready to help you create dream home, pop in store or book your free design visit for experts to help on bringing your vision to life.