How to Create Your Perfect Dressing Room
|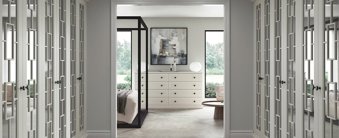 How to create your perfect dressing room
A dressing room is a luxury that can revolutionise the way you get ready and store your clothes.  A fashion lover's dream, they offer an aesthetically pleasing way to transform a box room or section of your bedroom while adding value to your home.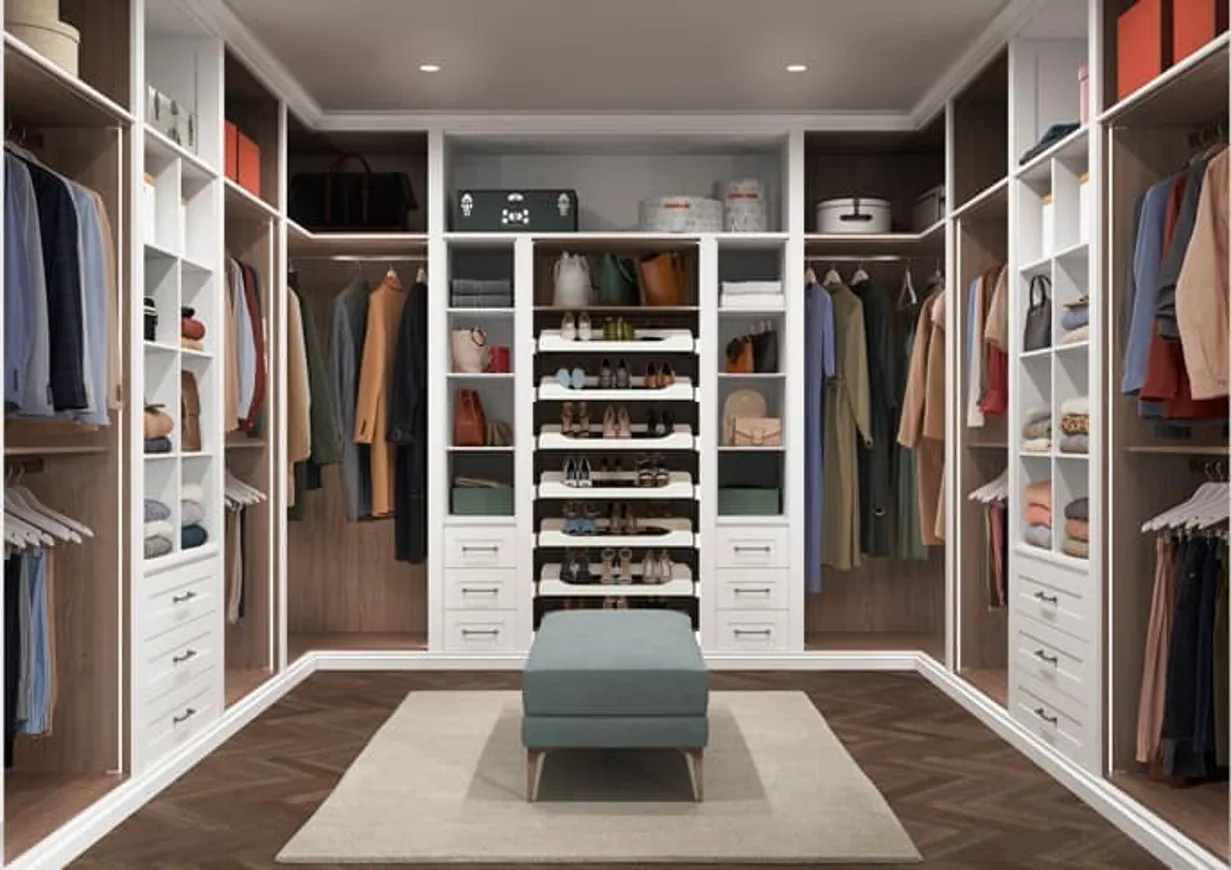 There's plenty of practical benefits to dressing rooms, too. Installing your ideal walk-in wardrobe will allow you to declutter by maximising your storage space, while maintaining your clothes' condition and even creating a calmer environment for sleep. 
Here at Hammonds, we now offer stunning dressing rooms in several styles and finishes. Read our guide on how to create a dressing room to suit your home, lifestyle and preferences below.
Assess your space
First, you'll need to decide where your dressing room is going to go. Do you have enough space in your bedroom, or do you plan to adapt a spare room, large cupboard or even an alcove? And will you need to plan around any awkward or unusual spaces?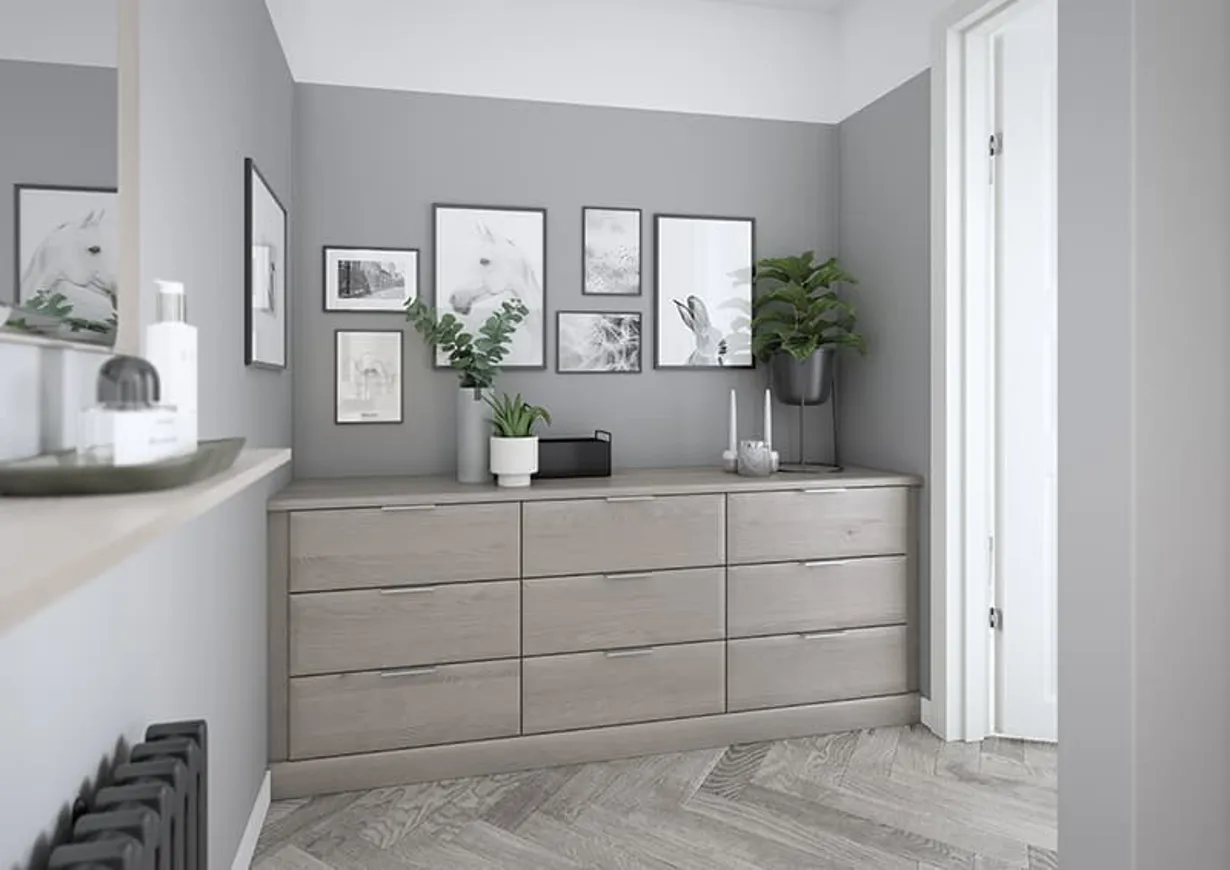 If you're planning a major renovation, you may have already considered knocking a wall through to create a more open space and improve the lighting. You could still install a curtain or sliding screen to offer a sense of separation and privacy.
It may be a good idea to seek advice from a professional. Booking a free design visit will give you clarity on just what is possible and could help to inspire new dressing room ideas…  
Consider your storage needs
Next, think about your clothes collection and what furniture and features you'll need to store it all.
Will you need lots of hanging space for full-length items as well as shorter ones, for example? Drawers and shelf space, meanwhile, offer ways to put your favourite items on display or keep clothes neatly folded and out of sight.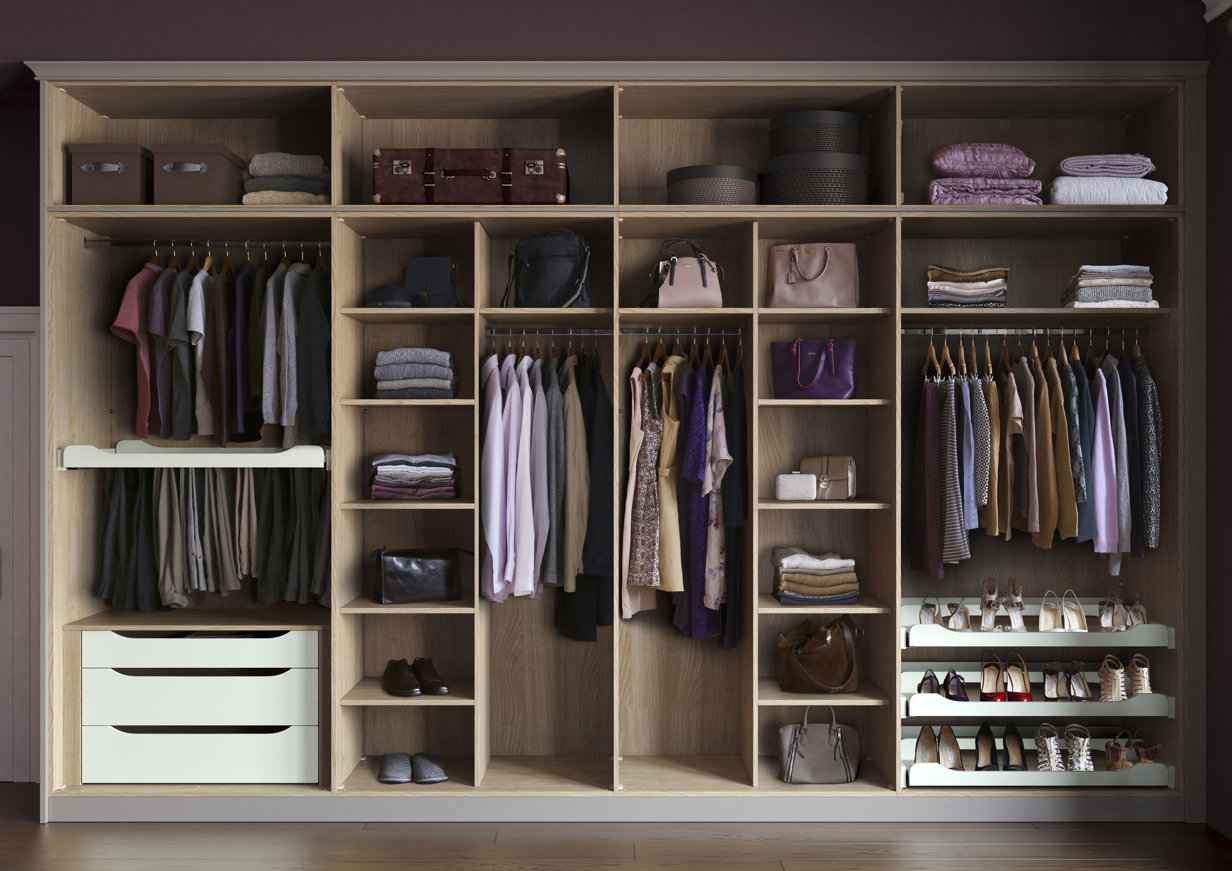 And then there's the extras. Do you have a large shoe or jewellery collection to accommodate? Don't forget your partner's needs if your dressing room needs to work for both of you. An organised home has many benefits, and there are lots of bespoke storage options out there to help you create a dressing room that's as serene as it is stunning.          
Factor in your routines
Your ideal dressing room needs to be built around your everyday routines to allow you to save time and find joy in the process of getting ready. Do you plan to simply store your clothes better, or will you be getting dressed in the room too? Will a combination of small and full-length mirrors make your life easier when putting an outfit together?
Makeup and hair are other important considerations. Think about comfortable seating, easy access to plugs for straighteners and hair dryers, and lighting you can rely on whatever the weather. The perfect dressing room needs to be practical as well as pretty.
You may even wish to incorporate somewhere to sit back and relax with a good book or hot drink, if your space allows it.
Choose between fitted or free-standing furniture
With your storage requirements in mind, will you opt for free-standing or fitted furniture to bring it all together and turn your dream dressing room into a reality?
You may struggle to find free-standing furniture that meets all the needs you've set out before reaching this stage. While a fitted dressing room will usually cost a little more initially, it can be fully customised to help you get more out of your space and create extra storage.
A fitted dressing room can also add value should you decide to sell your home in the future. Remember that you can easily combine fitted and free-standing elements to give you even more options, be it for storage, seating or anything else that suits.    
Keep it neat and tidy
Keeping your dressing room well-organised is the best way to make it a space you can truly enjoy while preserving the condition of your clothes. Choose strong hangers and avoid cramming too much in to make it easier to find your favourite items. You'll also give your garments more room to breathe and prevent creases in the process.
For your drawer and shelf space, adopt folding techniques that look attractive on display but aren't difficult to access and reassemble. Standing items such as t-shirts and jeans vertically in drawers is a clever way of speeding up your mornings as you'll be able to see everything at once.  
Storage bags and vacuum packing are worth considering for storing bulky out-of-season clothes or less-worn items such as tuxedos, ski outfits or even wetsuits.
Do you have a vision of your perfect dressing room in mind? Follow the steps above and you'll be sure to turn it into a reality.
You can book a free design visit or request a brochure to weigh up your options with Hammonds. You'll also find more inspiration on the Hammonds interiors blog.
You bring the space, we bring the inspiration
Whether you have an exact vision in tow, or are just at the beginning stage of your home renovation, we have heaps of inspiration for you to get stuck into. 
Find a wealth of design tips, trends and inspiration in the pages of our brochure, magazine and on our blog. Our experts are always ready to help you create dream home, pop in store or book your free design visit for experts to help on bringing your vision to life.