How to host a fun dinner party
|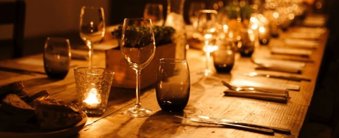 How to host a fun dinner party
Dinner parties are great for bringing people together - but playing host can bring pressure.  Follow our step-by-step guide to help plan a fun evening.
Dinner parties present opportunities to bring people together, show off your skills in the kitchen and make the most of your home. Yet playing host can feel intimidating. What if the food is a disaster or your guests clash?
Not to worry. Whether you want to mark a house move, celebrate some big news or simply catch up, we've got you covered. Follow our step-by-step guide on how to hose a fun dinner party below.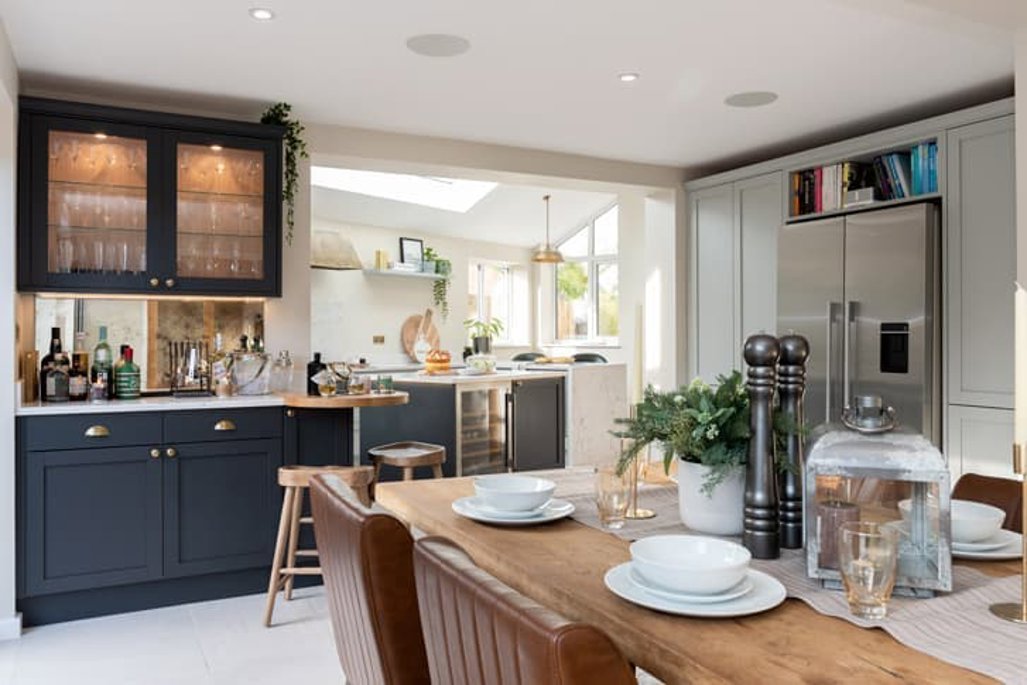 Decide who to invite
Who do you want to see sat around your table? You could reach out to close friends, family, colleagues or introduce new groups of different backgrounds. Dinner parties are intimate occasions, so aim for a balance of personalities if inviting people who haven't spent much time together.    
In terms of numbers, four to six guests is a good starting point. This way you won't have too many mouths to feed − though you can always request that people bring contributions.
Next is your dinner party invitation strategy. You could create and hand-deliver your own 'save the dates' or keep it casual with a group text. Aim to give your guests at least a couple of weeks' notice to allow them to clear their schedules or offer a few dates to choose from. Fridays and Saturdays are when you're most likely to find everyone free and in a good mood.
Design your menu
From experimental culinary themes to your staple crowd pleasers, there are lots of ways to approach a dinner party menu. A general rule is to pick dishes that you're confident in, that go together and ideally can be made (or at least prepared) ahead of time.
Speak to experienced hosts or research dinner party menu ideas online if you're struggling for inspiration. If you've got too many options instead, you could even trial them on a hungry volunteer to help pick the winners.
One essential, however, is to plan your menu around your guests' dietary requirements. This way you'll avoid causing the kind of awkwardness or discomfort that could all too easily derail your evening.  
Plan your time
Planning your time in advance will help to minimise stress and allow for hiccups once guests arrive. If you love nothing more than a good list, create a preparation timeline covering things like when you'll pick up food and drink, clean social areas and so on.
Don't neglect the art of delegation if you have people on hand to help. Even without your own personal catering team, simple steps such as ordering ingredients or flowers online could save precious time and effort.
As the event draws closer, other tasks like filling up ice trays and clearing your dishwasher can help your party - and the clean-up operation - run as smoothly as possible.
Set the table
You may already have a rough idea of how you want everything to look based on your guests, menu choices or the purpose of the occasion. The next step is to choose appropriate tableware to suit the style of your evening. 
You could already have crockery or cutlery that only comes out on special occasions. Or could it be time to invest in something new to suit - like gold accessories for a golden wedding anniversary?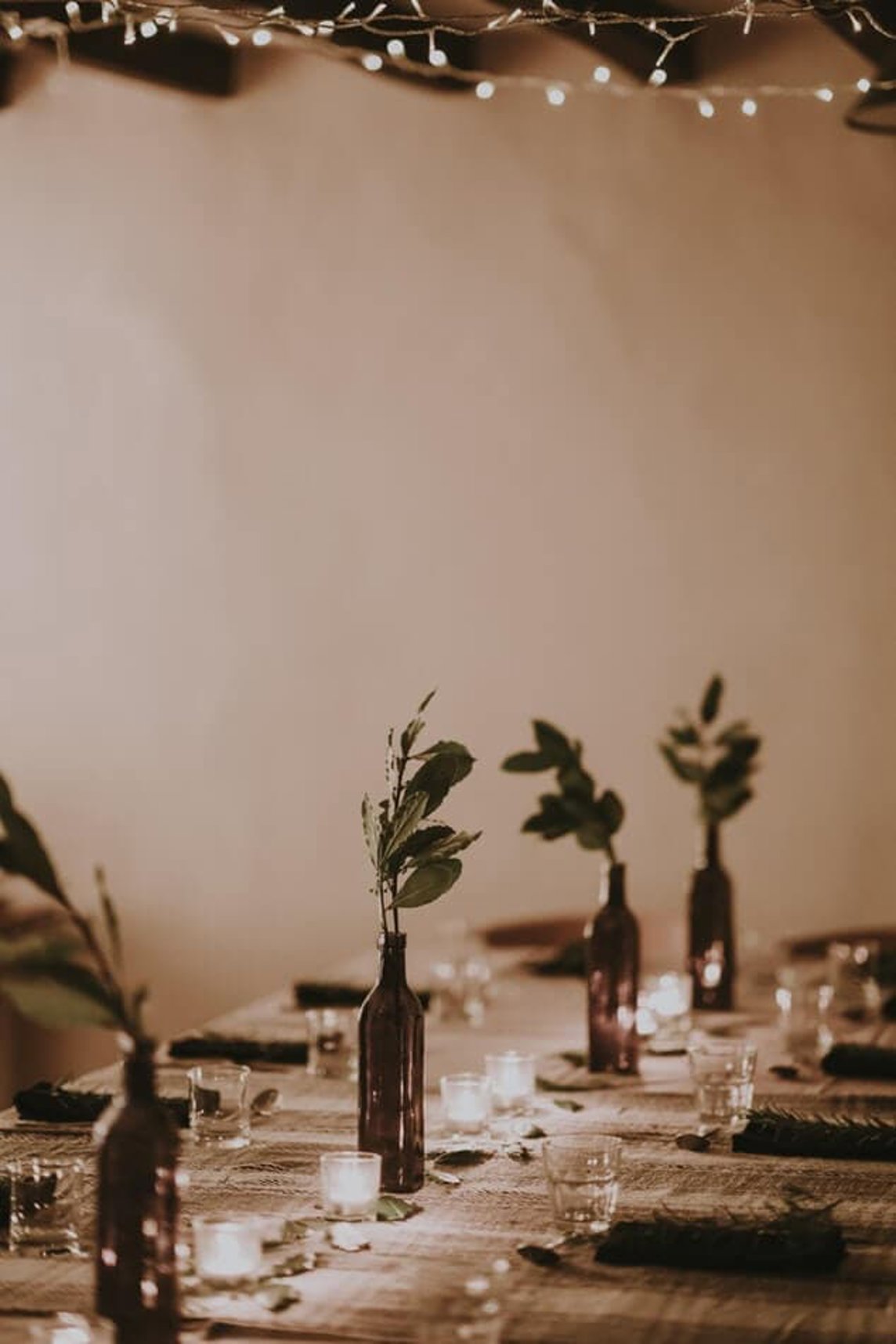 Dinner party table setting can become an art form, and whether you go down a traditional or more contemporary route, there are lots of ways to add touches of personality. Why not tie everything together with an elegant flowery centerpiece? Or add personalised place settings to put smiles on your guests faces before they sit down. 
Create atmosphere
It's important to put your guests at ease from the moment they walk in - especially if they don't know your other guests or you have big news to reveal. Place snacks and drinks out in advance to create a relaxed atmosphere with soft lighting and a candle or two. 
You'll also want to create or find an appropriate dinner party playlist. Whatever your musical tastes, this collection needs to be long enough to avoid you taking over as DJ part way through. Choosing a mix of well-known and less familiar songs could help spark conversation.
Set it to a background volume that's loud enough to hear but quiet enough for everyone to talk over comfortable wherever they're sat. 
Settle on an outfit
Deciding what to wear for a dinner party can be part of the fun, and as you begin to dig around in your wardrobe there are a few things to consider. Are you planning a casual evening or a more formal event? Do you plan to go outdoors at any point? Your guests may have similar questions, so you could consider creating a loose dress code. 
One tip is to avoid wearing anything that's uncomfortable to eat in. You may also be wise to wear an apron while preparing the food to avoid any enforced outfit changes.
Consider what you'll talk about
You shouldn't worry thinking about what to talk about at a dinner party. Ideally the conversation will flow naturally as you catch up with your favourite people or learn more about new acquaintances.
But to avoid things going stale, it could be worth thinking of a few safe starting points - shared memories, a new local restaurant, the latest hit TV show - or even a short game or two, such as 'Would you rather..'
Politics, religion, and other potentially controversial issues are probably best avoided. As people relax, any initial awkwardness should dissipate - especially if the drinks are flowing!
With all the above covered, all thats left to do is enjoy your evening. In the meantime, find other handy home lifestyle and design tips on our blog.  
You bring the space, we bring the inspiration
Whether you have an exact vision in tow, or are just at the beginning stage of your home renovation, we have heaps of inspiration for you to get stuck into. 
Find a wealth of design tips, trends and inspiration in the pages of our brochure, magazine and on our blog. Our experts are always ready to help you create dream home, pop in store or book your free design visit for experts to help on bringing your vision to life.