How to spring clean your house furniture
|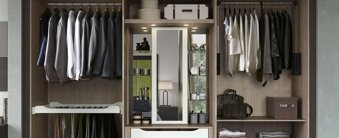 Spring cleaning tips for a sparkling home
It's spring-cleaning time, and while it can feel like a daunting task, we think there are few things more satisfying than a freshly spruced home. Open your windows, let out winter's layer of dust, and clear out your clutter. Here's our guide on how to spring clean your house so it sparkles.
Start small
Do you start by cleaning the windows? Or maybe with the hoovering… Or what if you started by going through the pile of paperwork that's built up into a small mountain?
If you find yourself wondering where to begin, it helps to break things down into bitesize chunks. We think cleaning your house room by room is the best option. By being organised and structured, you'll be able to clean more effectively and save time too. Start with the most used room in the house, which is probably the kitchen, and work from there.
Rope in some helpers
You could set yourself a challenge to spring clean your house in a day. Try and get your family and friends involved to spread the load (you might have to bribe them with a well-earned takeaway at the end of the day). Put on some music, grab the dusters, and have some fun.
Clear the clutter
Spring cleaning is about more than getting rid of hidden grime. It's also about organising your things and clearing out the clutter. It's when you go through your drawers and cupboards that you find the clothes you haven't seen for ages, and the important bits you thought you'd lost.
Our advice: be ruthless. Get rid of anything that you don't use or love, and make piles for recycling, charity shops or selling.
Once you have gone through all the detritus of your house, you know the things that are left are important to you, so you need to find a safe and sensible place for it all. It's a good idea to invest in some clever storage options, and our fitted storage provides a classy and stylish solution. From alcoves to media storage, there are plenty of options that can help you live a clean and organised life.
Tackle the big jobs first
There are some chores that you simply can't escape – even if you want to. Cleaning the oven is one of them and if you have been collecting grease in the bottom since your last spring clean, there's no easy option. It's going to take rubber gloves, oven cleaner and plenty of elbow grease.
Windows can also be a huge job, simply because there are so many of them and you must do both sides. Professional window cleaners are often the best option for the outside as they have extendable squeegees. When it comes to the inside, there are plenty of cleaning hacks available for streak-free glass.
And when you've done those two jobs, pack up your duvets to send to the dry cleaner. Get these big jobs out of the way and then you're free to focus on the rest.
Less is more
When it comes to cleaning products, less is more. An abundance of bottles, sprays and cloths creates more clutter and is just not necessary. A good multi-purpose spray will go a long way, and when it comes to things like limescale or grease, some natural kitchen supplies often pack the best punch. A squeeze of lemon juice gets rid of shower scum in mere moments. If your dishwasher needs a cleaning rinse, add a cup of vinegar on a hot wash and it will sparkle like new.
When it comes to cleaning cloths, it's always best to find reusable ones. A pack of microfibre cloths will last. You just throw them in the washing machine, and they'll come out clean and refreshed. They also fold down neatly, so they're easy to store in your newly minimalist, organised under-sink cupboard.
Keep up the hard work
Now that your house is sparkling clean, the hardest thing to do is to maintain it. Life is busy and sometimes it's hard to even get past breakfast without finding the worktops full of dirty bowls and cups.
By tackling the cleaning little and often, you can keep on top of any dirt and dust. If you live with a partner or housemate, try to agree a routine that suits you both. If you have children, give them a job like emptying the dishwasher that they have to do every day.  Share the load and keep on top of the small things and it will all feel much more achievable.
Get the home of your dreams with Hammonds
If you've enjoyed this article and want more tips and tricks, visit the Hammonds blog hub. With style ideas, design advice and practical solutions, use our blog to get the home of your dreams
You bring the space, we bring the inspiration
Whether you have an exact vision in tow, or are just at the beginning stage of your home renovation, we have heaps of inspiration for you to get stuck into. 
Find a wealth of design tips, trends and inspiration in the pages of our brochure, magazine and on our blog. Our experts are always ready to help you create dream home, pop in store or book your free design visit for experts to help on bringing your vision to life.