Interior design trends for 2019
|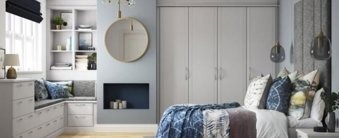 Interior design trends for 2019
With the new year comes new inspiration. We've been in touch with some of our favourite interior design bloggers to find out what this year holds for the world of home design. Nudes, velvets, florals, it's all happening. Here's a roundup of some of the hottest upcoming interior trends to watch out for in 2019… 
1.    Accentuate with velvets, curves and neutrals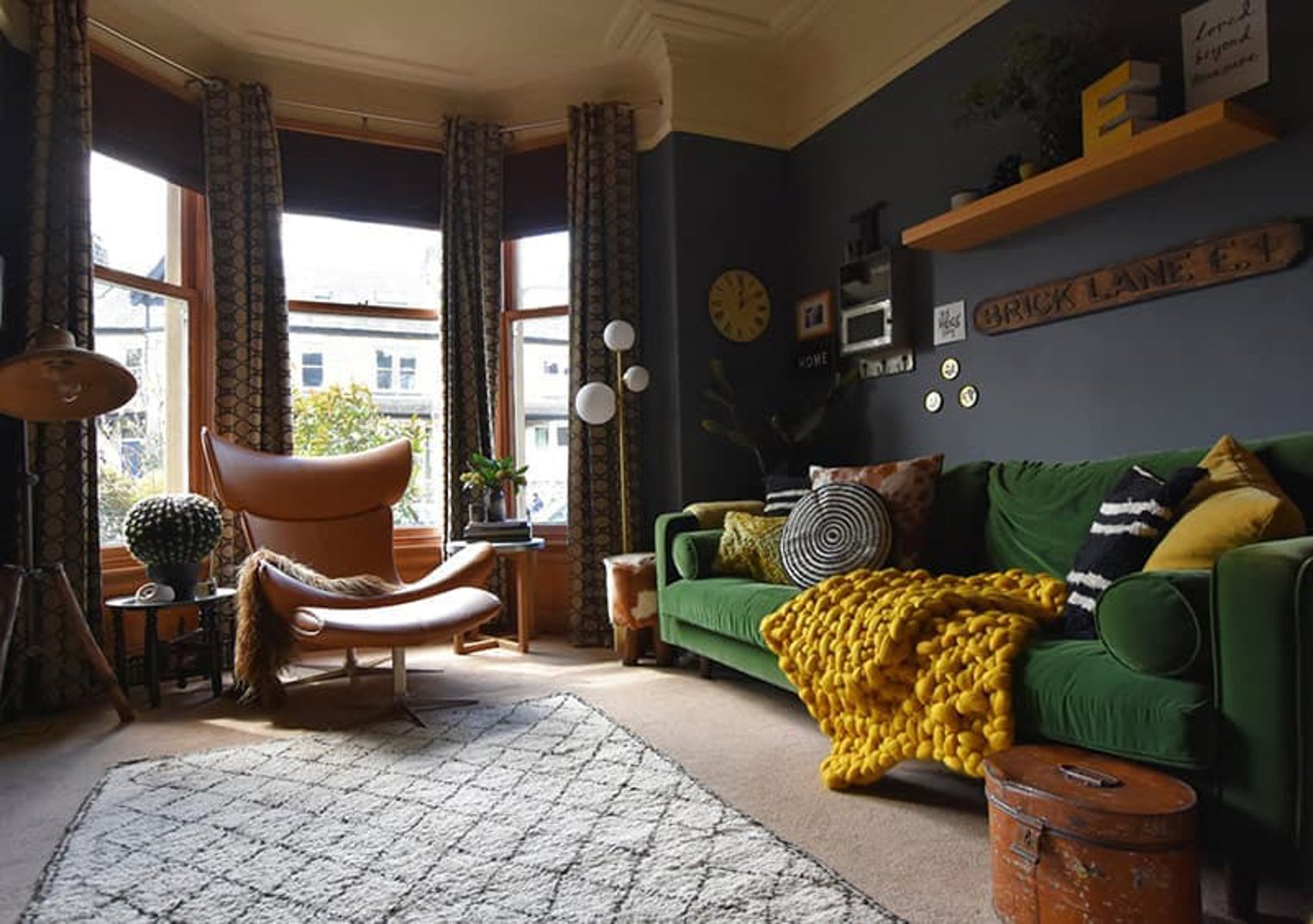 Image: @the_girl_with_the_green_sofa

 "The love of all things velvet shows no signs of waning, although corduroy is likely to come through in interiors in 2019 and into 2020. We are seeing lots of curves coming into furniture, curved sofas and headboards and this will continue throughout this year. Finally, neutrals will become a key trend in the interiors world, think beige or greige (beige and grey) and softer whites. This may take a little longer to become mainstream, since trends often take a few years to filter through, rather like pink which is now considered a neutral staple, but these colours are coming!" – Nicola, The Girl with the Green Sofa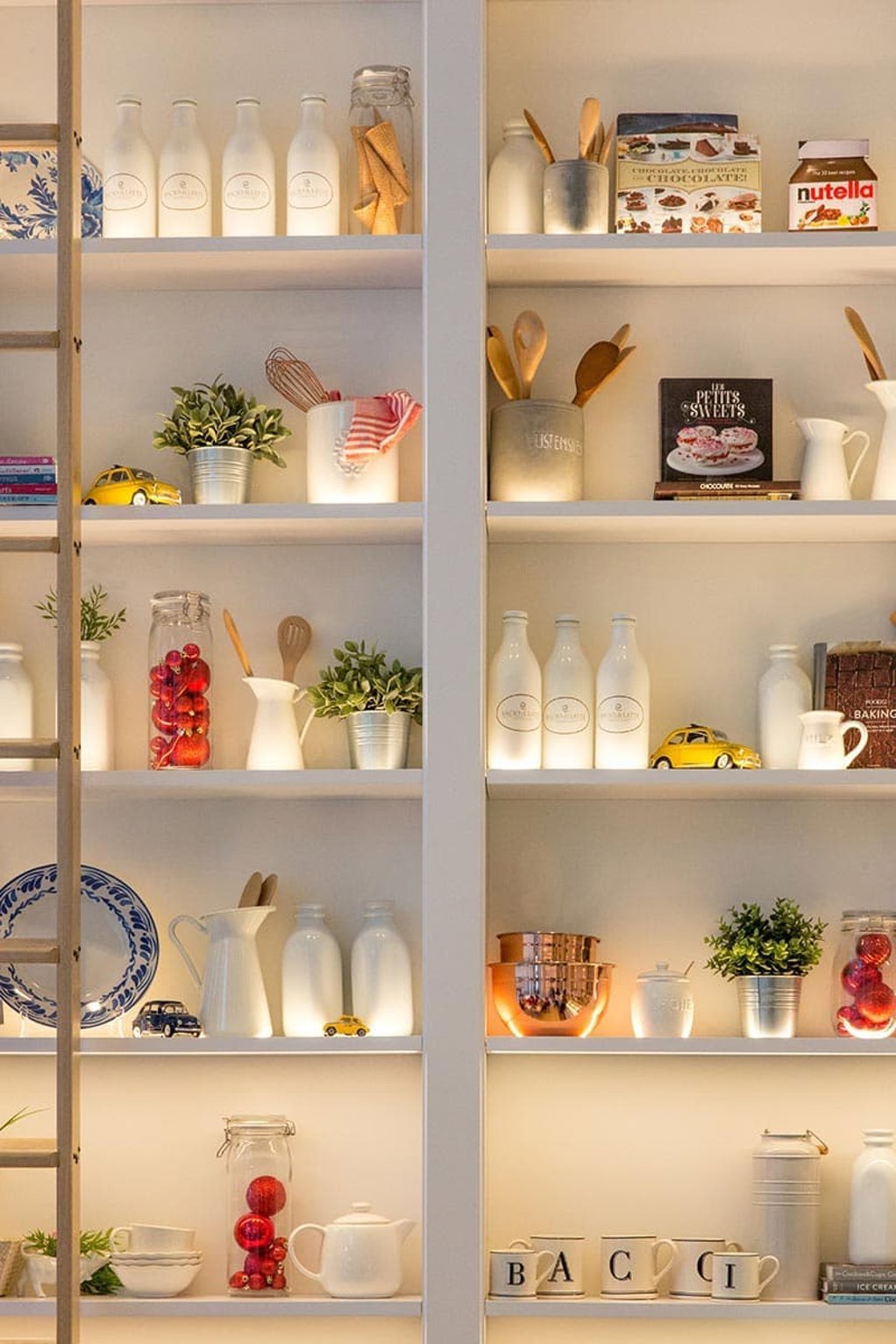 Image: @ninjason
"One of the biggest interior trends of 2019 will be a movement towards a more curated kitchen, from open shelving, cookbooks with only the prettiest of covers out on show, and carefully styled crockery. Organisation is key to this trend, so expect lots of storage solutions. 
"Ingredients will be decanted into glass jars, spices labelled and everything should be easily accessible, even in the smallest of kitchens. Pile up your best bowls, transfer your butter into a butter dish, and throw away your cardboard egg box. With JOMO (Joy of Missing Out) rising in popularity, home cooking and spending time in the kitchen is something we'll be doing more of over the next twelve months. We might as well have a stylish place to do it in, right?" – Victoria, Apartment Number Four 
3.    Go for all things green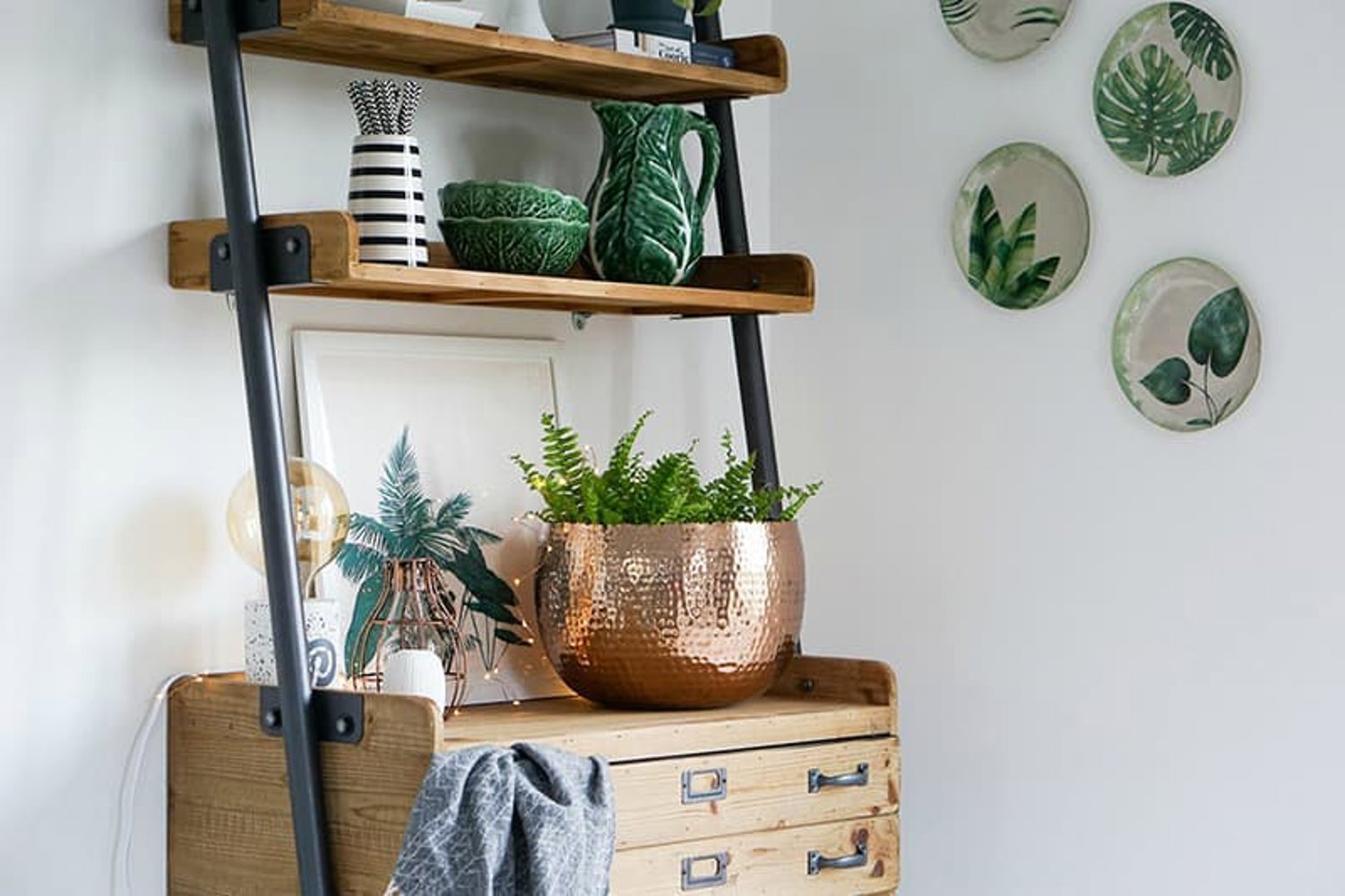 Image: @theordinarylovely
"With the world seemingly in turmoil, it's no wonder that we're all placing more and more emphasis on making our homes and bedrooms a place to retreat to. But there's no 'go-to' formula for this. One person's calm and relaxing boudoir is another's beige room of boredom. That said, one recent trend that's going to stick around for 2019 (and beyond) is the use of plants and greenery in the home - things that everyone can incorporate in to their décor, regardless of what colours they love or which design movement they take inspiration from. 
 
For the brave amongst us, this could be in the form of rich, floral wallpaper. And on every wall. Let's all agree to finally ditch the feature wall. Take a look at the In Bloom collection from Borastapeter - the beautifully detailed Spring Garden will soon be gracing my bedroom walls! Or if you prefer your bedroom decor to be slightly more minimal, a simple plant or two in beautiful pots will add interest as well contributing to a sense of calm - did you know that we experience less stress when we're surrounded by plants?" – Rachel, The Ordinary Lovely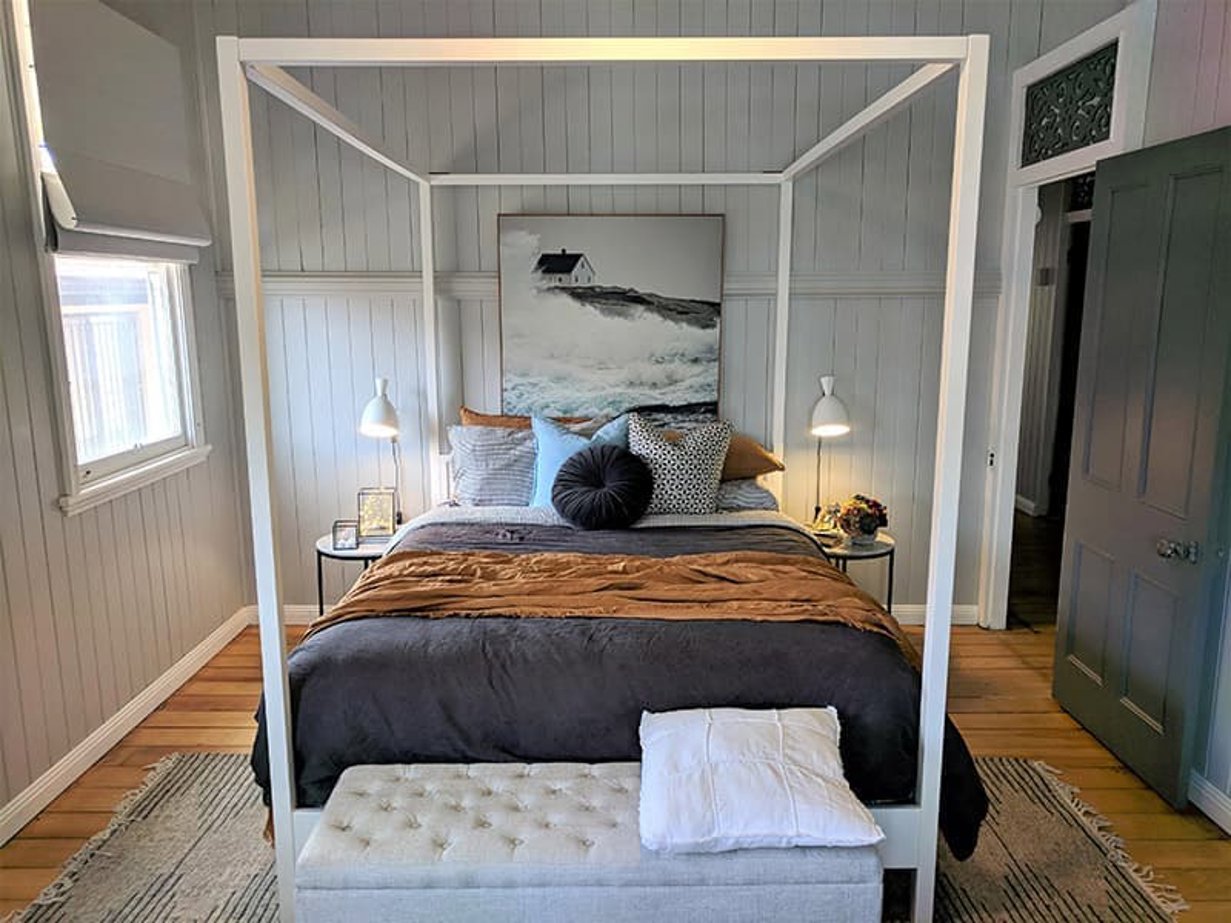 Image: @sissoni 
'The modern four-poster bed has simple, clean lines that are uncomplicated, but still provide a sense of luxury in the bedroom.' – Melanie, Sissoni Home Design
Dating back to the 14th century and originating in Austria, the four-poster bed is set to make a return to bedchambers far and wide this year. Getting the hotel look and feel in your own bedroom has become increasingly popular as people want to create their own little sanctuary within their homes, and why not? After all, staying in a chic boutique hotel feels like such a treat. A four-poster bed is the ultimate way to feel like you're bedding down in five-star accommodation. No longer, Baroque and fanciful, four-poster beds can create a sleek slimline silhouette and look ultra-modern in any room. If space is at a premium, the thin frame will lend itself well to your space. Or if a sense of opulence and grandeur suits you, add billowing silk or light voile canopies to enfold your sleep-space, creating a luxurious feel.
5.    Introduce a sense of eco-calm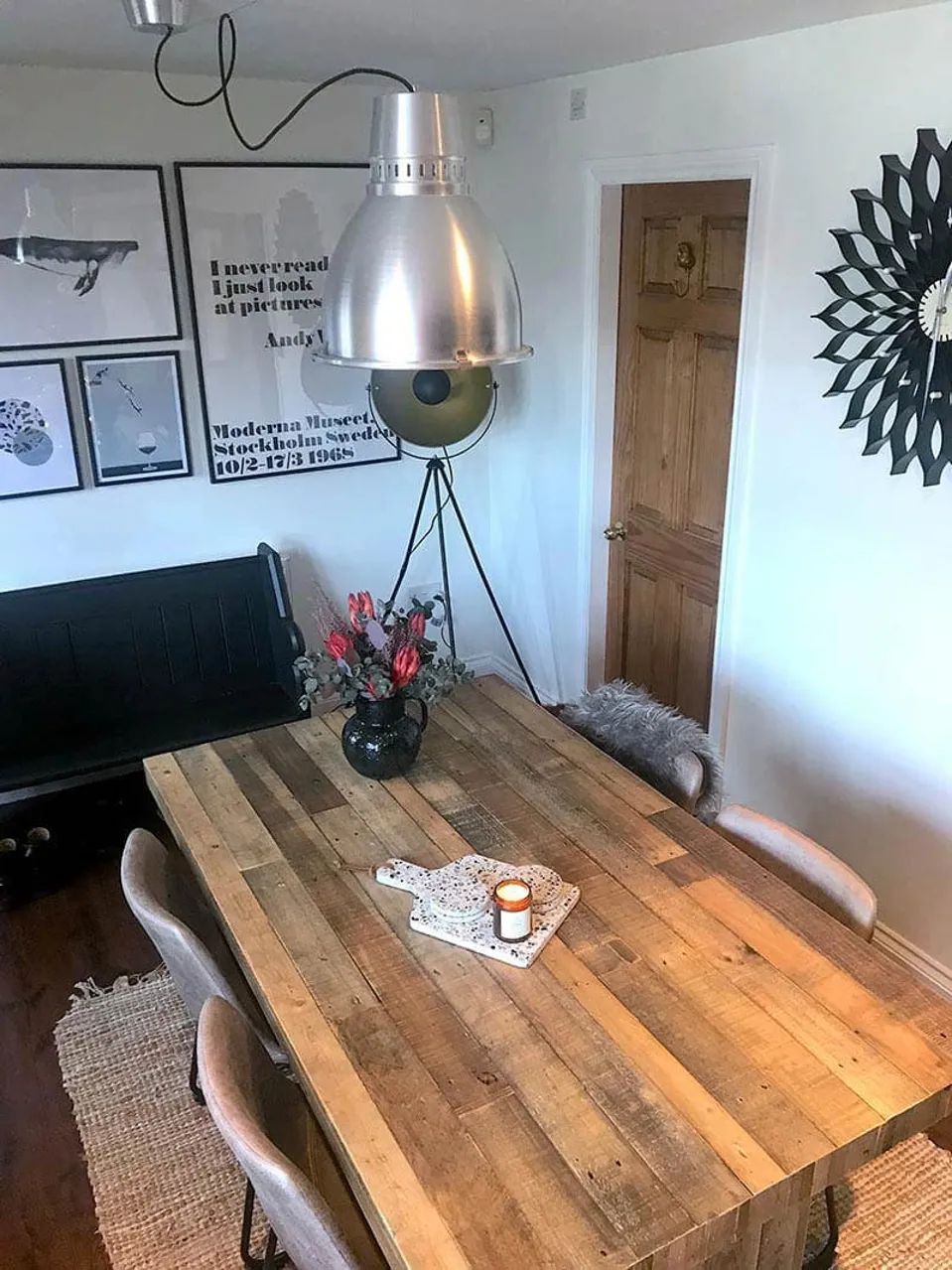 Image: @upcycledmill

"2019 will bring some calmness into interior design schemes as consumers look to create a sanctuary away from the troubles of the world. Earthy tones will be combined with fresh, whites and reclaimed wood, feeling comfortable and relaxed whilst remaining timelessly stylish. Sustainability will continue to grow in importance for anyone looking to make new purchases for their home, whether that is using more eco-friendly paints or recycled materials, homemakers are becoming increasingly aware that each little change helps our future" – Natalie, Little Mill House  
We are so excited for all the amazing interior trends to come in 2019, and we are passionate about keeping our customers at the cutting edge of home design. You can expect to see lots of exciting things happening at our end this year. If you'd like some more inspiration for your home, speak to one of our expert designers today in store or book a design visit.
You bring the space, we bring the inspiration
Whether you have an exact vision in tow, or are just at the beginning stage of your home renovation, we have heaps of inspiration for you to get stuck into. 
Find a wealth of design tips, trends and inspiration in the pages of our brochure, magazine and on our blog. Our experts are always ready to help you create dream home, pop in store or book your free design visit for experts to help on bringing your vision to life.