Maximise your space: fitted living for your London apartment
|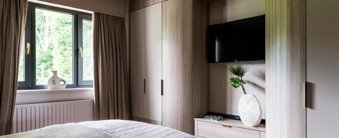 Maximise your space: fitted living for your London apartment
Anyone who's lived in London will be well aware of the niggles that come as a package with city life. What you gain in local restaurants, parks and cultural attractions, you most likely lose in living space, and more specifically, storage space.
Living in a small flat doesn't mean you should have to struggle with where to stow your belongings or live in a cluttered space. We have a range of space saving furniture solutions, so you'll never have problems finding a place for your clothes again.
Here are our top tips for storage solutions in your London flat: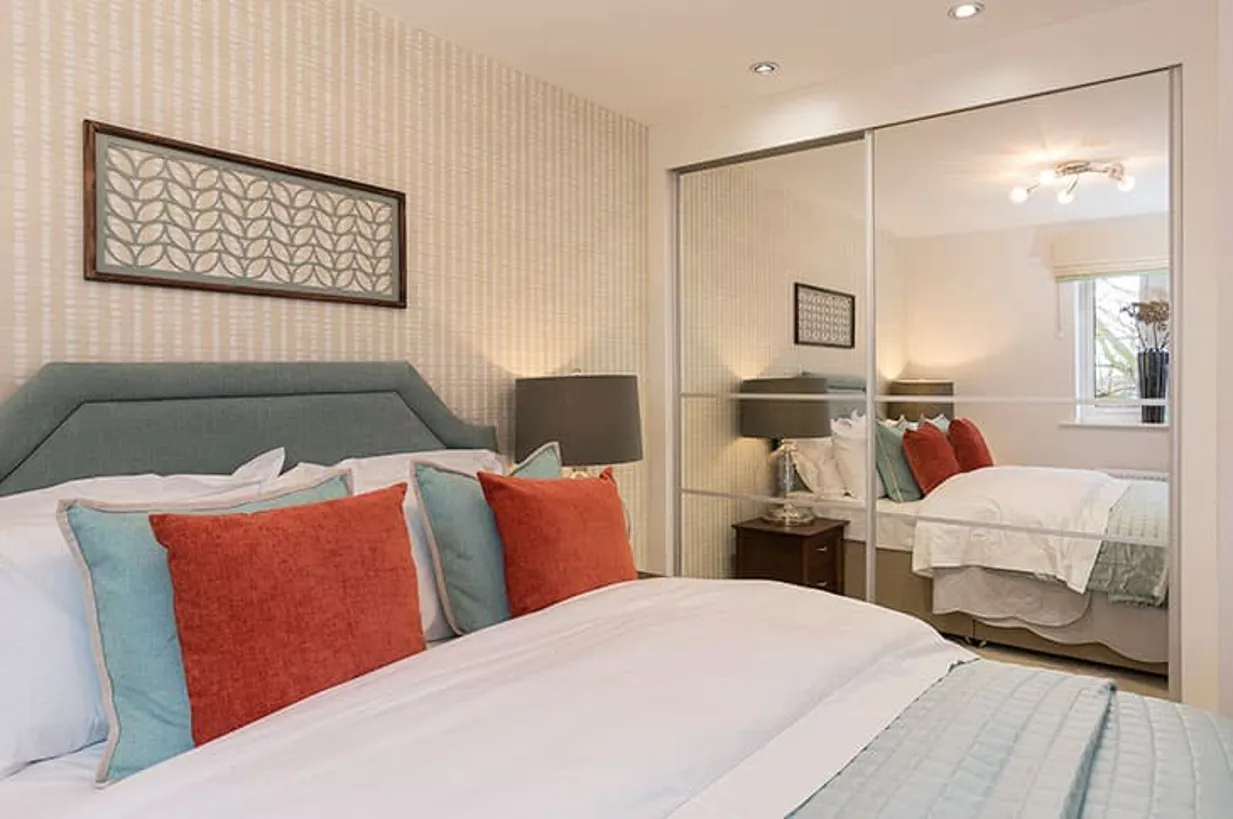 1. Mirror mirror, on the wardrobe?
Before you start looking at storage, think about the little touches that help make a space look bigger than it actually is. If you're short on space, it's important to make your apartment feel as light and airy as possible. Mirrored panelling on sliding wardrobes is fantastic for bouncing light throughout your room and creating the illusion of space.
2. Multi-purpose furniture
Every little helps when space is an issue. While choosing furniture, opt for pieces that serve more than one purpose. Sofa beds are great when the lounge needs to double up as a spare bedroom, space-saving tables can be folded down and used as side tables. Or you can even get chairs and tables with additional in-built drawers.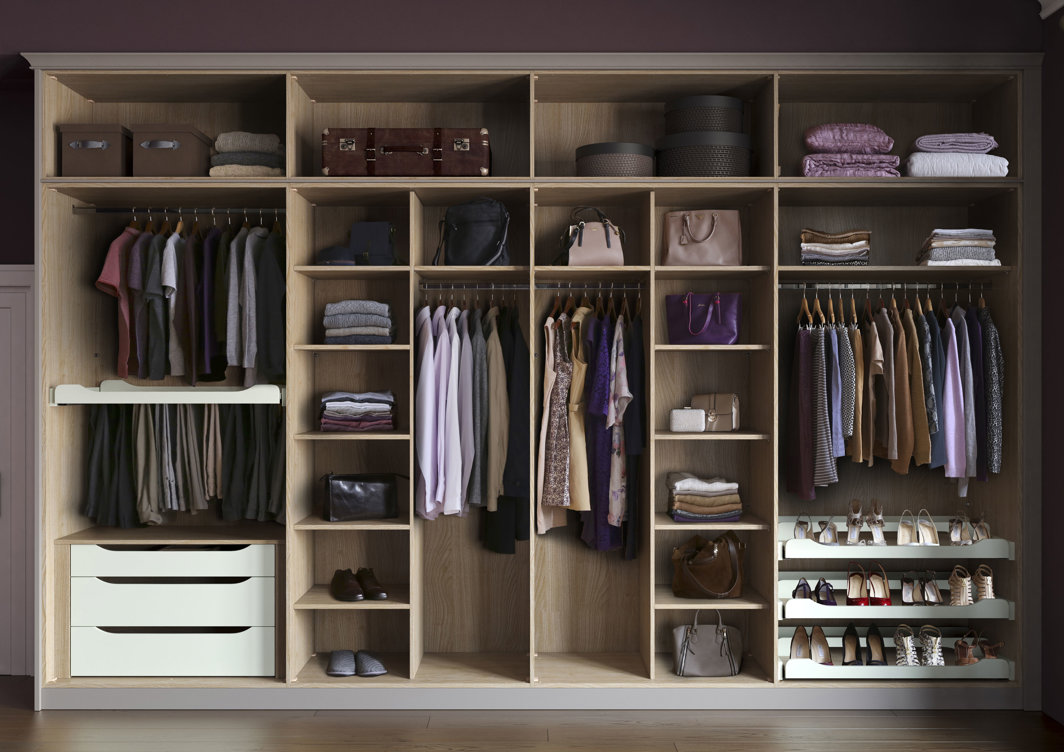 3. Save on space
A few simple tricks are all it takes to make the most of your wardrobe interior space. To make sure you're utilising all your available space, go for sliding wardrobe doors instead of hinged, this will free up floor space and minimise obstruction. Smart design for your wardrobe interior can give you up to 22% more storage. By incorporating handy features like double hanging rails, a pull-out tie or shoe rack and even built-in glamour units, you can be sure everything will have its place.
4. There's no such thing as awkward angles
All our fitted furniture is designed bespoke to your space and needs so you can make the most of your room. This means areas and angles you might have considered too awkward for furniture can be turned into valuable storage. Sloping or unusually shaped ceilings are no problem, and even wasted corners can be easily transformed into convenient storage, whether that's in the bedroom or the living room.
5. Think vertical
When thinking about storage in the home, don't forget about making the most of all of your wall space. Fitted wardrobes and shelving can be built floor-to-ceiling, offering additional, high-up storage that is perfect for those lesser used items. Plus, if you've run out of wall space in your bedroom, over bed storage can be a great way to incorporate further cupboard space.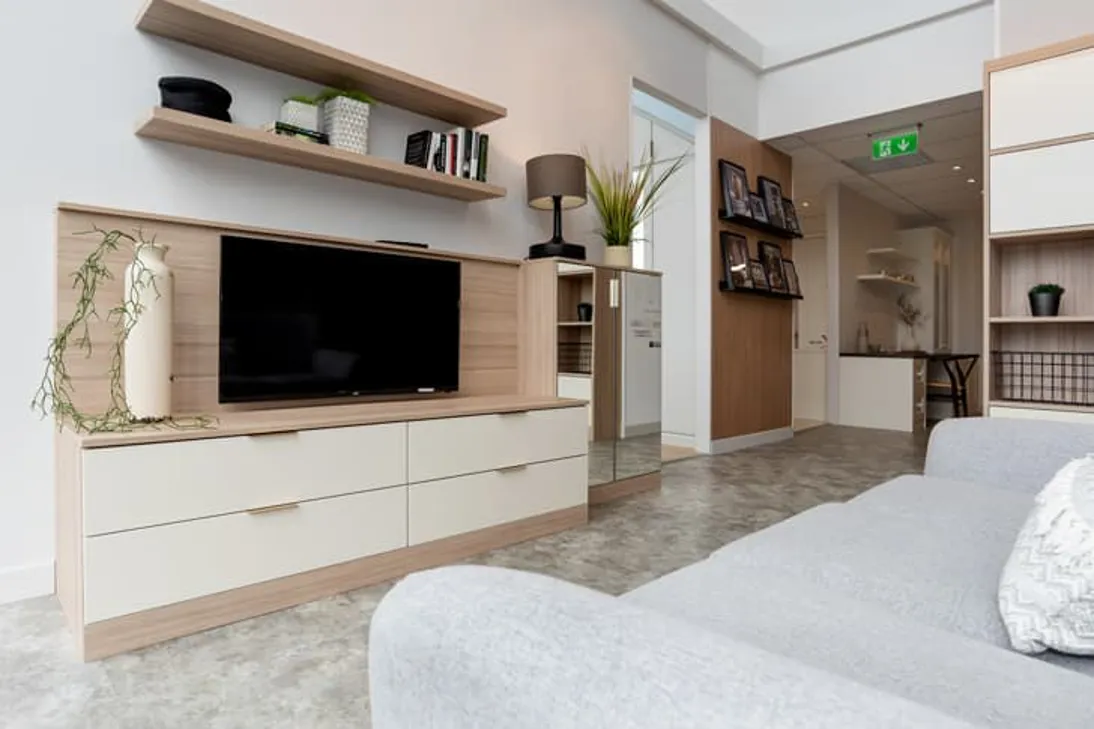 6. Stagger your storage
Fitted storage doesn't necessarily need to sit with the bedroom. If you need more room for hiding your belongings away, consider using the living room, or even your hallway to boost your storage. Spreading your storage throughout your flat will mean no space is wasted, and help to maintain a clutter-free, beautiful home.
If you're looking for storage solutions for your London apartment, fitted furniture could be the solution for you. Browse our range of fitted furniture, or book a free design visit to see what solutions we can find for you.
You bring the space, we bring the inspiration
Whether you have an exact vision in tow, or are just at the beginning stage of your home renovation, we have heaps of inspiration for you to get stuck into. 
Find a wealth of design tips, trends and inspiration in the pages of our brochure, magazine and on our blog. Our experts are always ready to help you create dream home, pop in store or book your free design visit for experts to help on bringing your vision to life.