Our Favourite Lockdown DIY Projects Created by You
|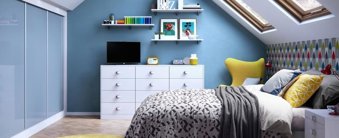 Our Favourite Lockdown DIY Projects Created by You
From a rustic fireplace to a garden redesign, we've found the top 10 projects created in the UK throughout lockdown, in our amateur design competition.
The lockdown of spring 2020 saw the UK public turning into amateur designers almost overnight. Repeatedly staring at our home interiors or outdoor spaces caused many of us to pick up a paint brush and start a new project.  
With home renovations being shared on social media of dull spaces being transformed into luxury home offices or blank gardens transformed into floral delights, we decided these skills needed showcasing. That's why we created a competition to find the top 10 amateur lockdown designers.  
We asked you to send in your favourite before and after snaps of a project you had created during lockdown, using the hashtag #Hammondsgiveaway, to be in with the chance of winning a tailor made fitted bedroom, courtesy of us! The entries came flooding in and we weren't disappointed. After much deliberation we narrowed it down the top ten and one lucky winner.  
Our competition has highlighted the creativity, personality and enthusiasm that the UK public encompasses. Redesigning a room or outdoor space gives you a great sense of achievement and a great new space to enjoy.  
From a children's playhouse to a rustic fireplace and garden redesign, here is the top ten! 
Number 10  
@formula_health_ltd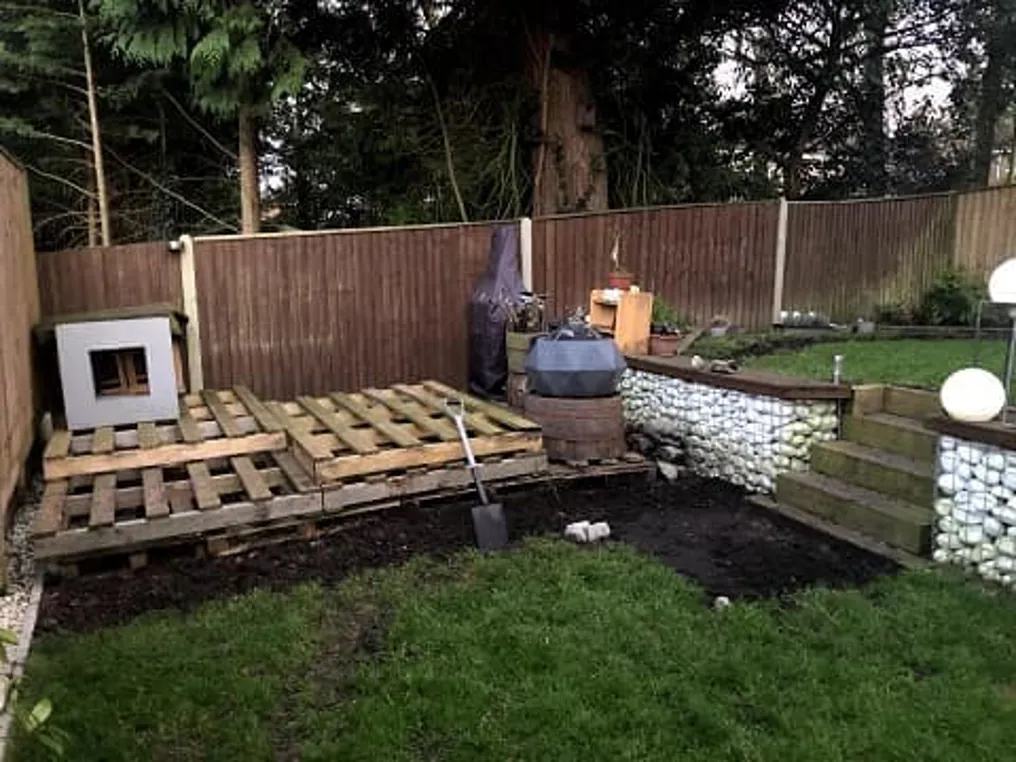 Before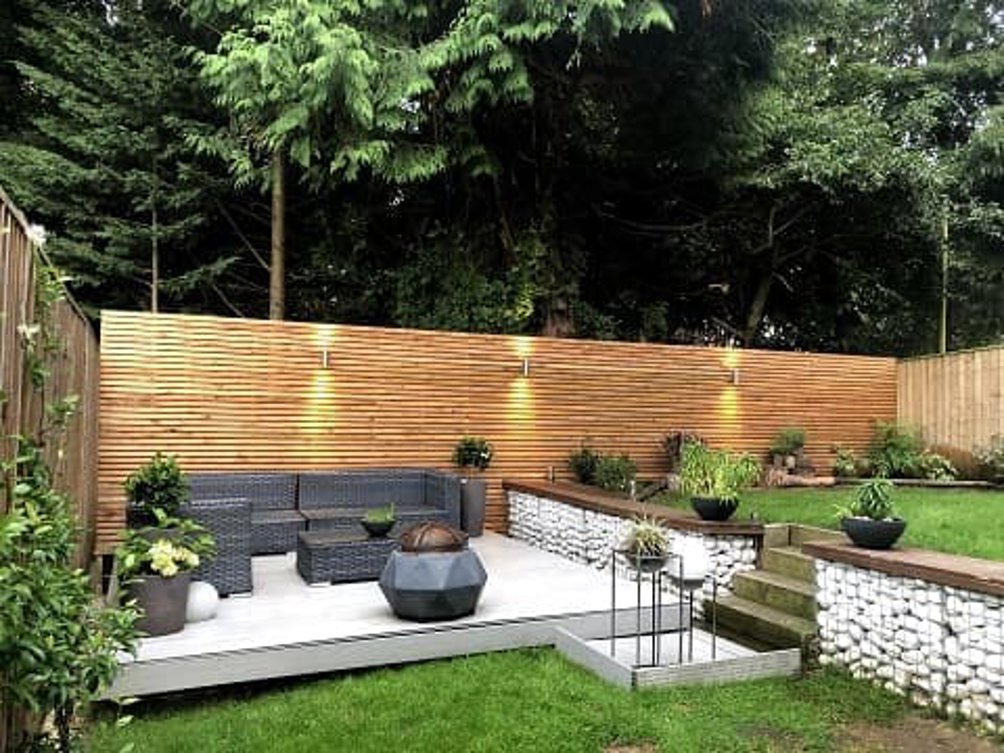 After
The first garden to make our top 10 is one full of sophistication and brings a serene sense of calm. With a beautifully panelled fence and seating area, complemented by surrounding lights, this garden can be enjoyed throughout the day and well into the evening during the warmer months. Gemma at @forumla_health talks us through the process of her stunning project: 
 "It was a labour of love to create a sanctuary in my back garden, life is pretty stressful right now for many reasons and I just wanted to create an area where I could take some time out, get some fresh air and listen to the birds. It was a bit crazy to tackle such a big job on my own in lockdown, plus I hadn't used most of the power tools before! The project provided me with a bit of an escape, however. It was really tricky without having another pair of hands, but I love the finished look...and it hasn't fallen down just yet!"  
Number 9 
@villa_lamart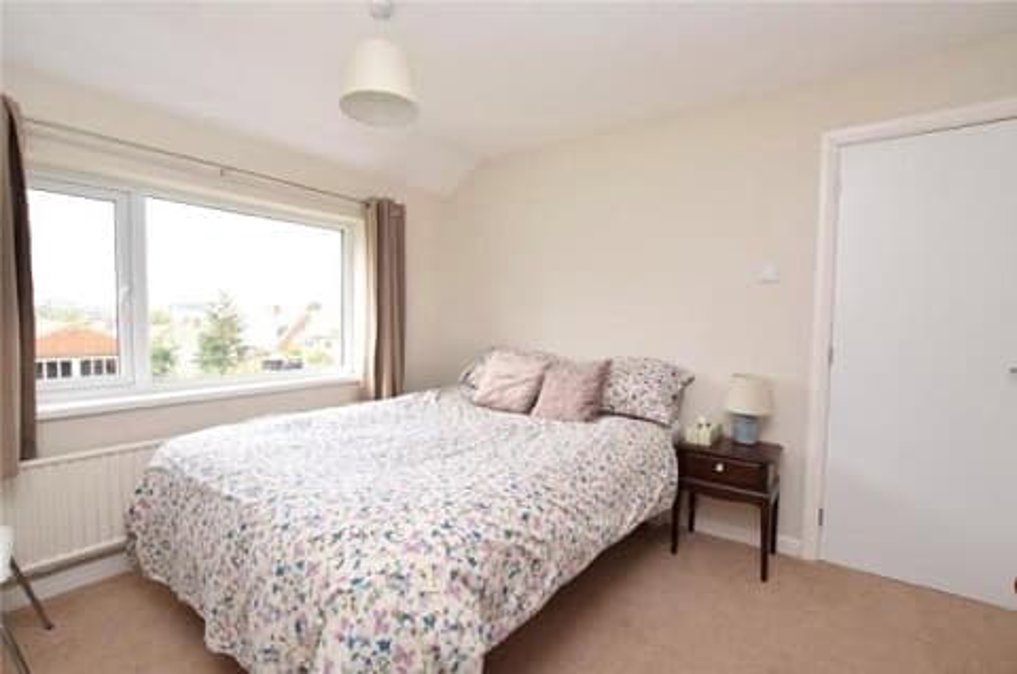 Before

After
Transforming a room doesn't have to be expensive, as @villa_lamart have shown. By upcycling and being inventive you can turn a tired, dated room into a bright and modern bedroom. @villa_lamaert describes how they created this wonderfully cosy room on a budget: 
"We had a £300-£350 budget to spend on the room and this is the breakdown: Paint: £80 from Graham & Brown and Seagulls (a paint recycling shop in Leeds), Tools & materials (plaster, etc.): £100, Furniture: £150 we got a good deal from Facebook marketplace, that included the 
bed frame, mattress and bedside tables. As part of the project, we spray painted the bed frame black and gold. We are on the process of painting the rest of furniture black. As first-time buyers, we did everything ourselves including removing the old boiler cover, plastering, sanding the walls, painting and up cycling the old skirting boards and radiator." 
Number 8 
@TUIZO777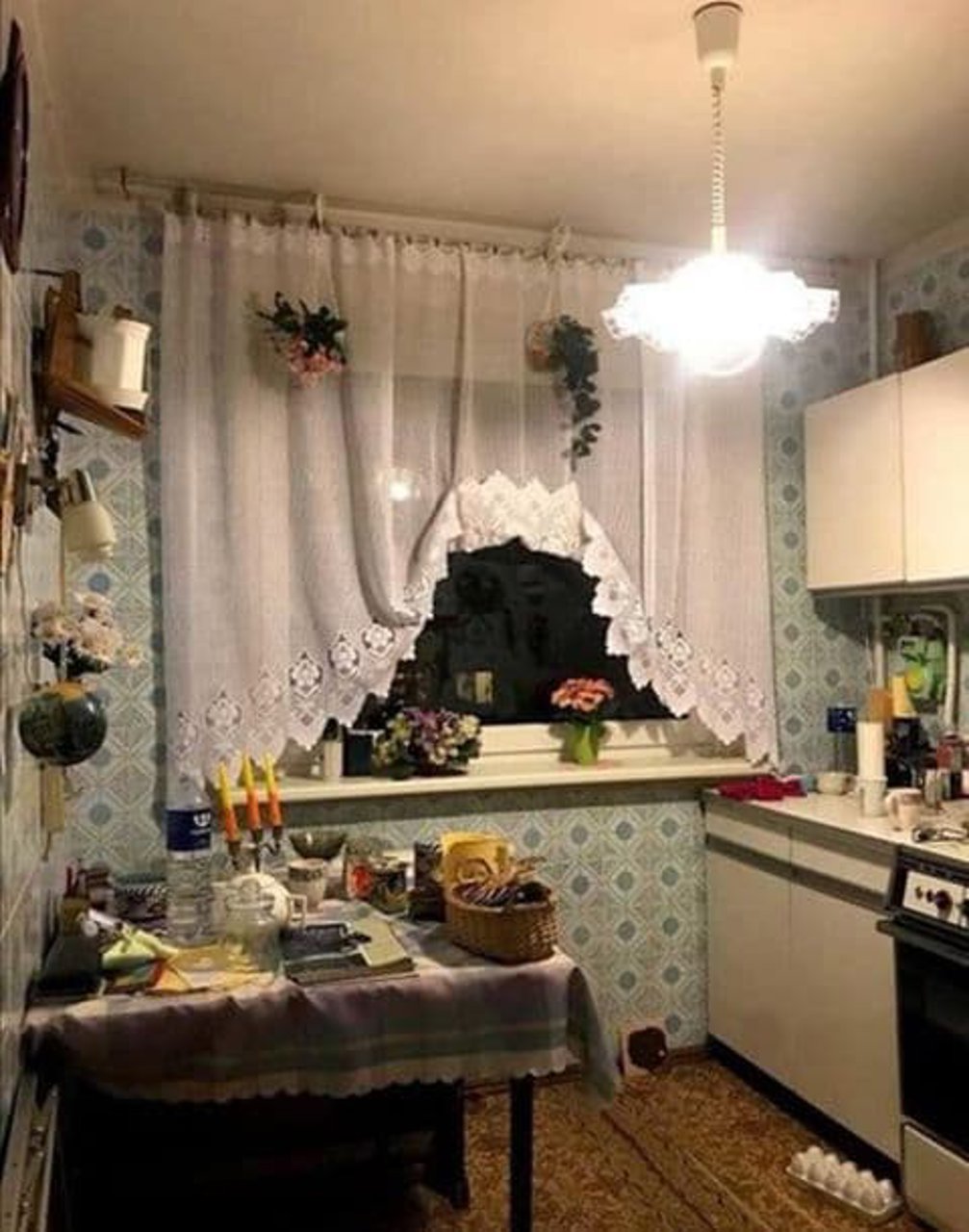 Before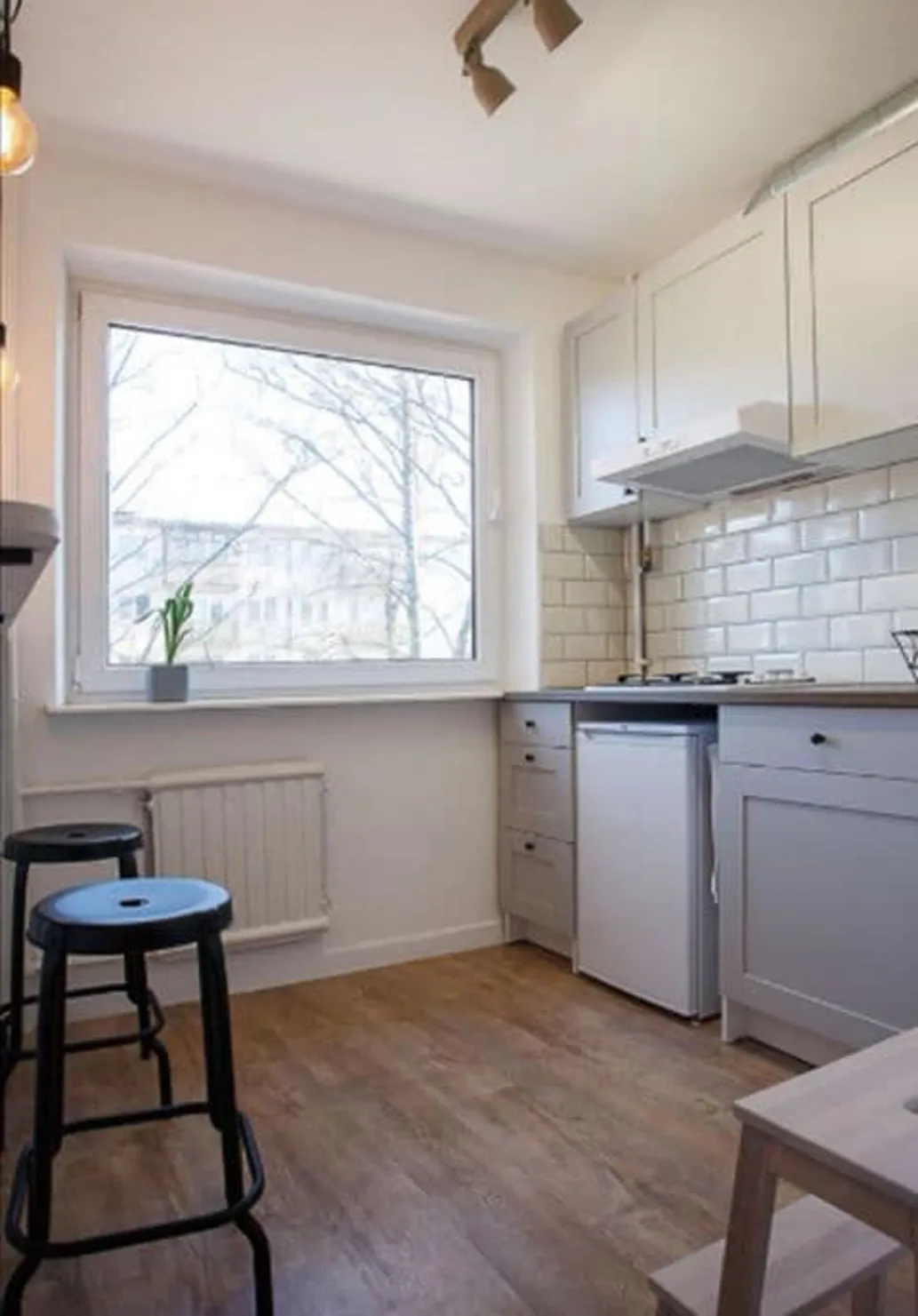 After
Turning a small space into an area that feels open and bright is no mean feat, however, @tuizo777 transformed their dated kitchen into a bright, contemporary space which beautifully brings in more natural lighting and successfully opens up a smaller space. 
@tuizo777 recalls: "Myself and my partner recently renovated a one-bedroom apartment. The majority of the work we did ourselves, so we managed to save a lot of money on this property project." 
Number 7 
@the_milehouse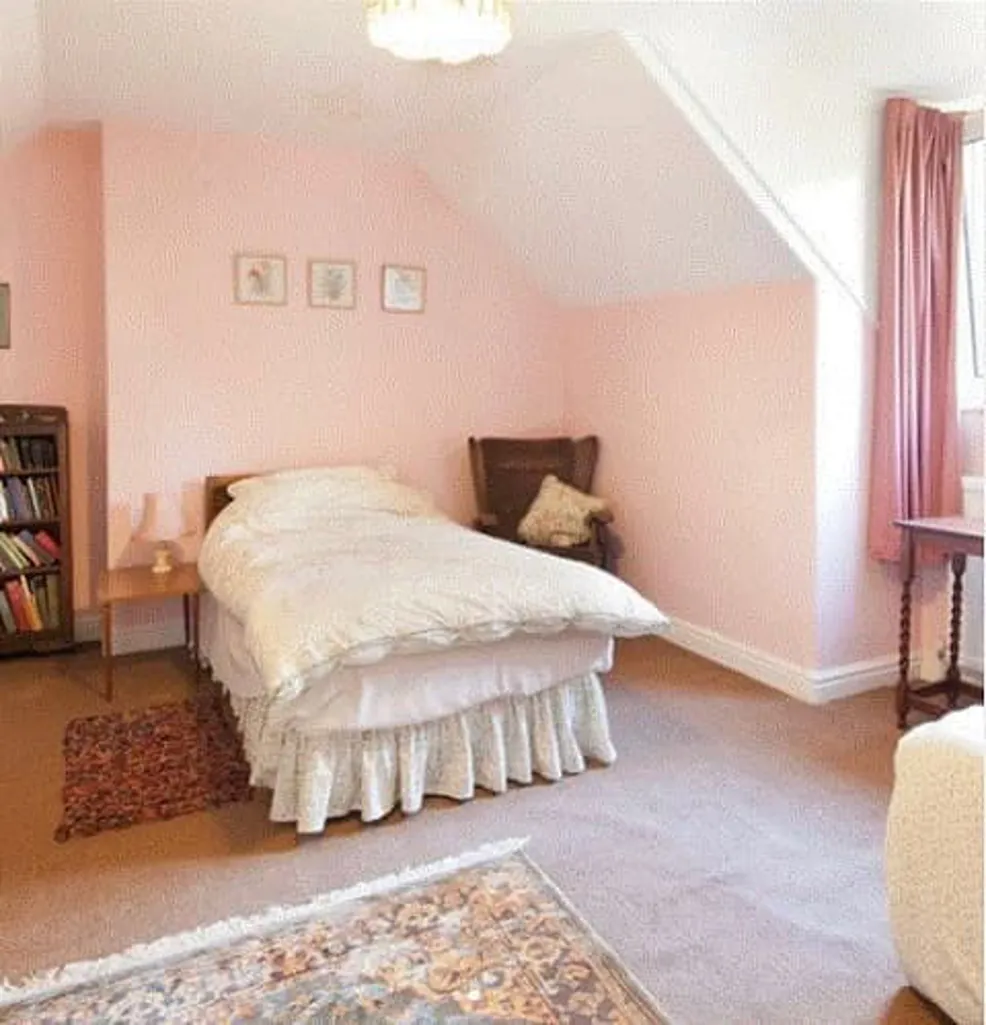 Before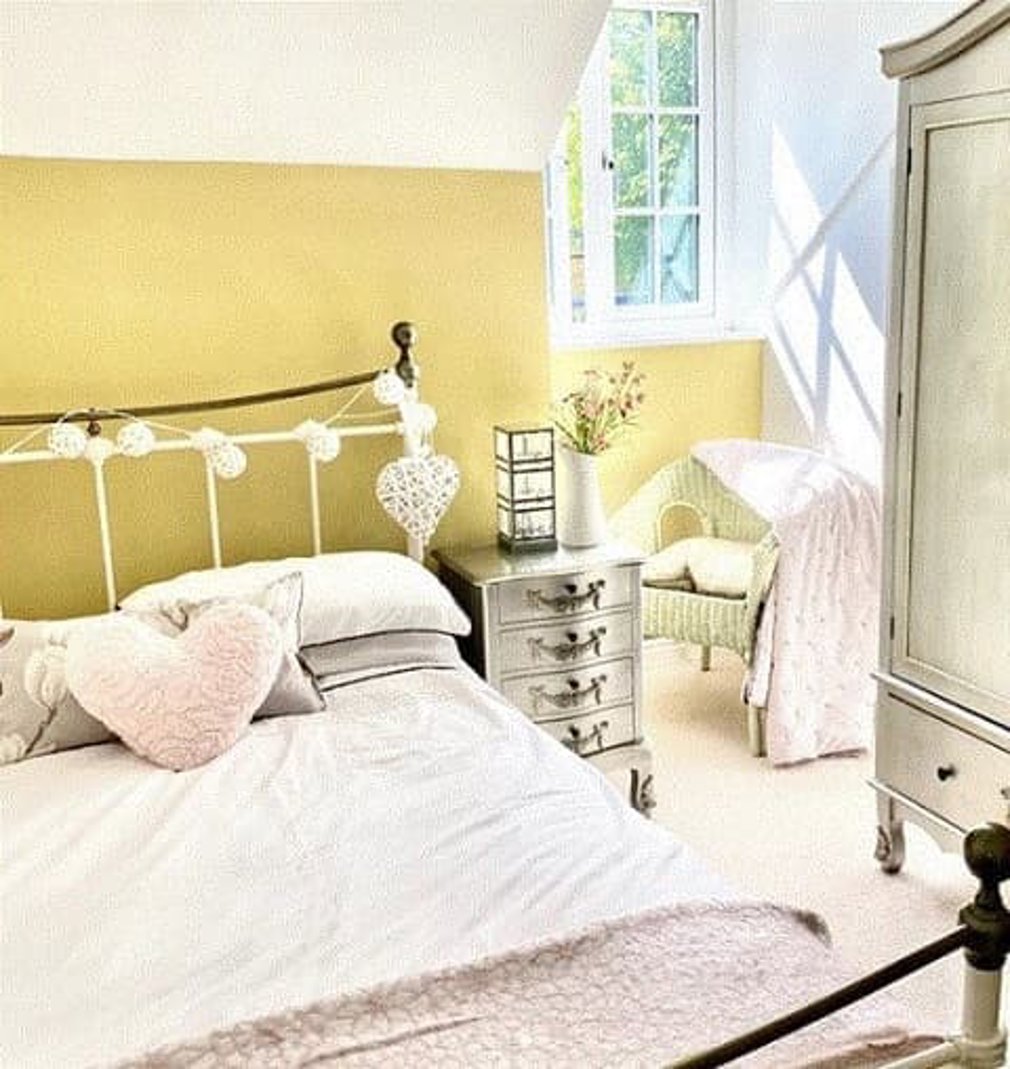 After
At number 7 is another bedroom that has been transformed through the use of colour and complementary furniture. Gone was the seriously outdated décor and bedding and in came a zing of beautifully bold colour and complementary furniture. @the_milehouse explains: 
"Our house was built in the 1920's and was refurbished two years ago when we bought it. We use this room as a guest bedroom and we wanted something bright, welcoming and relaxing. We chose white bed linen with a grey pom pom trim and a cosy pale pink wool throw. The walls were painted in yellow ochre and warm white. Bedroom furniture is Toulouse silver which reflects light back into the room." 
Number 6 
@home_is_number18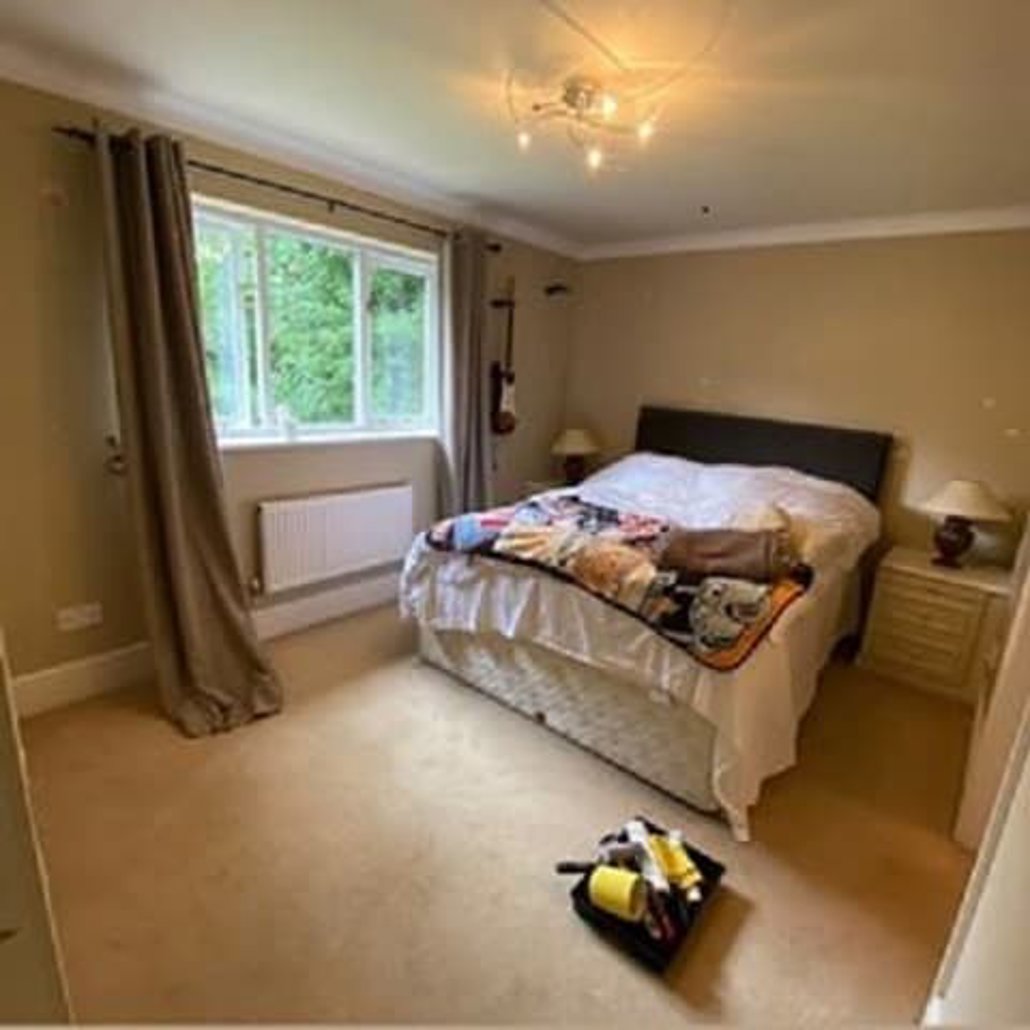 Before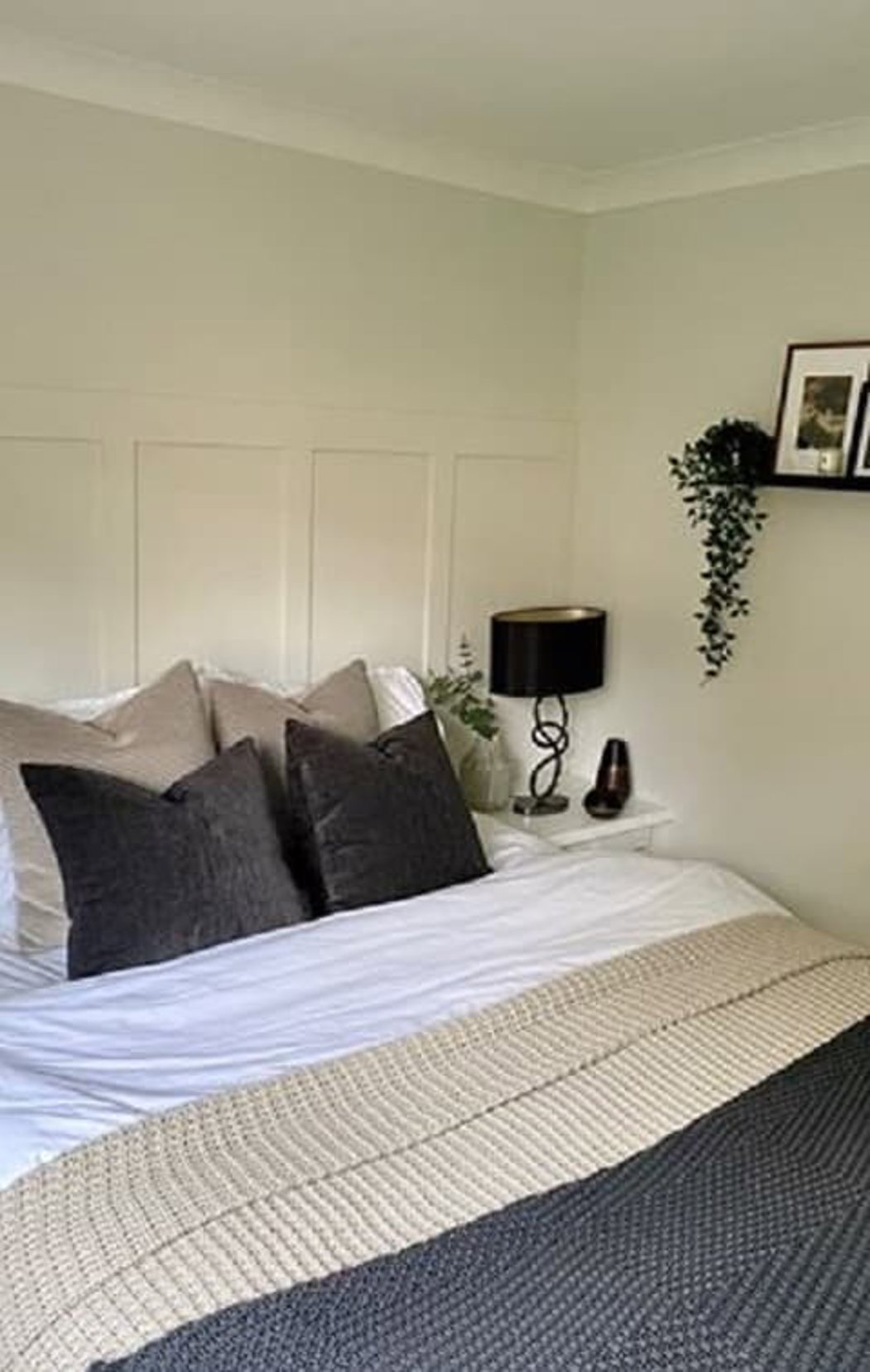 After
Using panelling and neutral colours, accessorised with classic soft furnishings, this bedroom renovation is very impressive. @home_is_number18 tells us the process behind the room's stunning new look: 
"I've transformed my daughters' room from a gloomy teenage bedroom to a contemporary stylish one. I would have loved new wardrobes in there, but we have our master bedroom to do, so for the time being her wardrobes are a stop gap. So, I lightly sanded them, primed them and used white furniture paint to give them a more contemporary look. Then I panelled the wall and painted throughout and styled with soft furnishings." 
Number 5 
@haywardfamily1234

Before
After
The sudden need to work from home saw the UK public turning dining tables into part time desks and spare rooms into offices. The @haywardfamily1234, however, decided that instead of compromising their home, that they would build a multifunctioning office from scratch! The results look amazing too and speak for themself: 
"A newly created room built for work and play. Our lockdown project took 8 weeks to create, from digging the foundations to furnishing our new contemporary space." 
Number 4 
@sophie_cowling83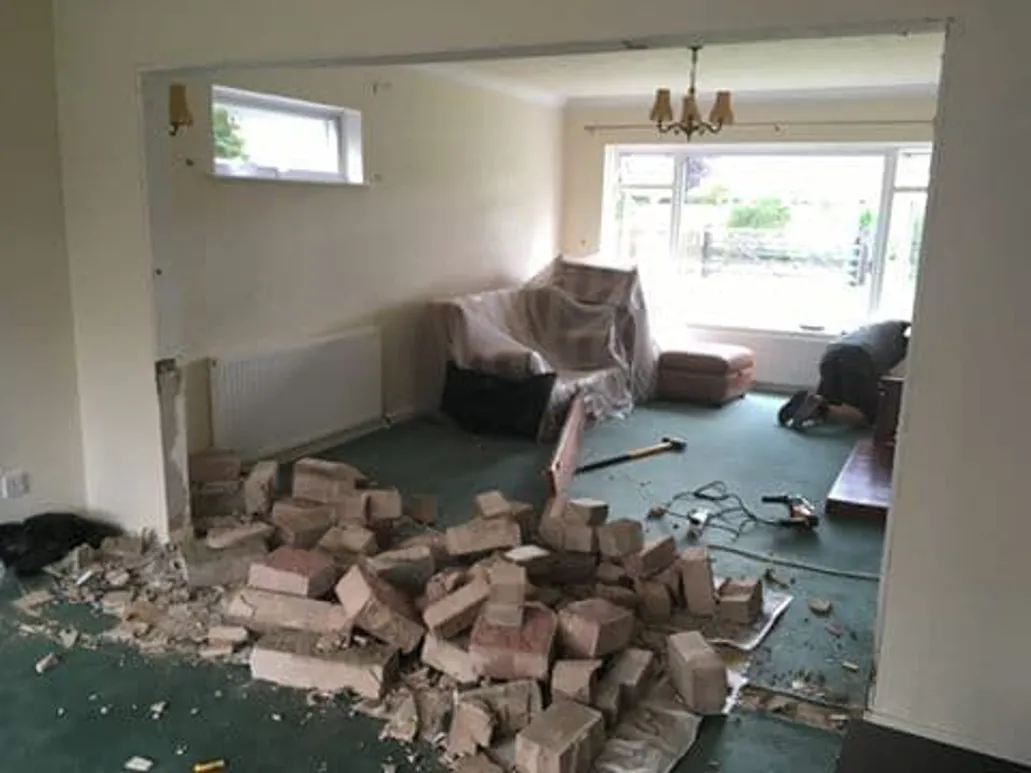 Before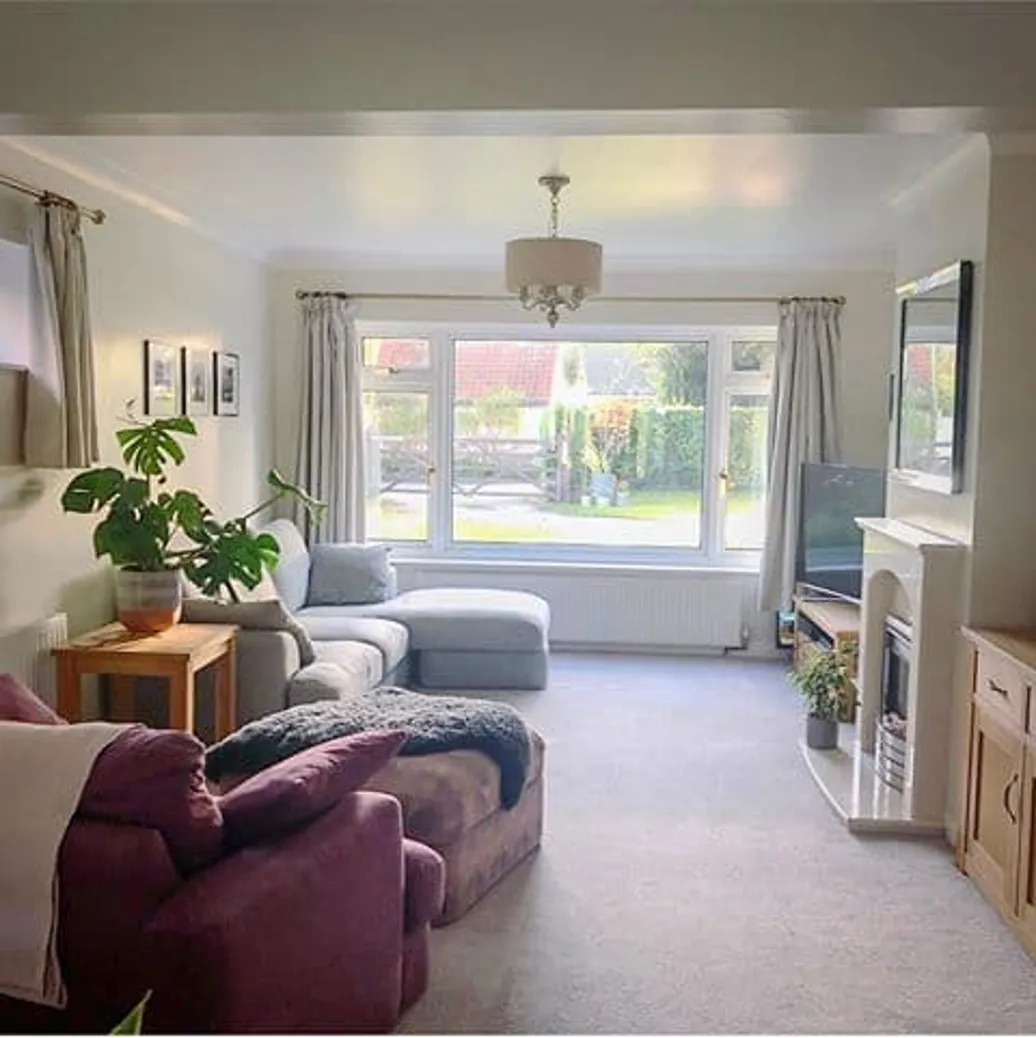 After
Being told to stay at home suddenly freed up a lot of time for many of us, and what better way to spend it than by undertaking a compete home makeover; which is exactly what @sophie_cowling83 decided to do! 
"We've thoroughly enjoyed renovating our home so far and hopefully shown that with a lot of hard work you can make big changes on a very little budget. We've done everything ourselves: from knocking down walls, to fitting new windows and doors. Thankfully, these days you can find a 'how to' video for pretty much anything online, which has helped us so much. As well as saving money on labour, we've tried to salvage any of the old fixtures and fittings that we could, and either reuse them with a modern twist, repurpose them somewhere else in the house or sell them to help pay for more expensive jobs." 
Number 3 
@alinapereira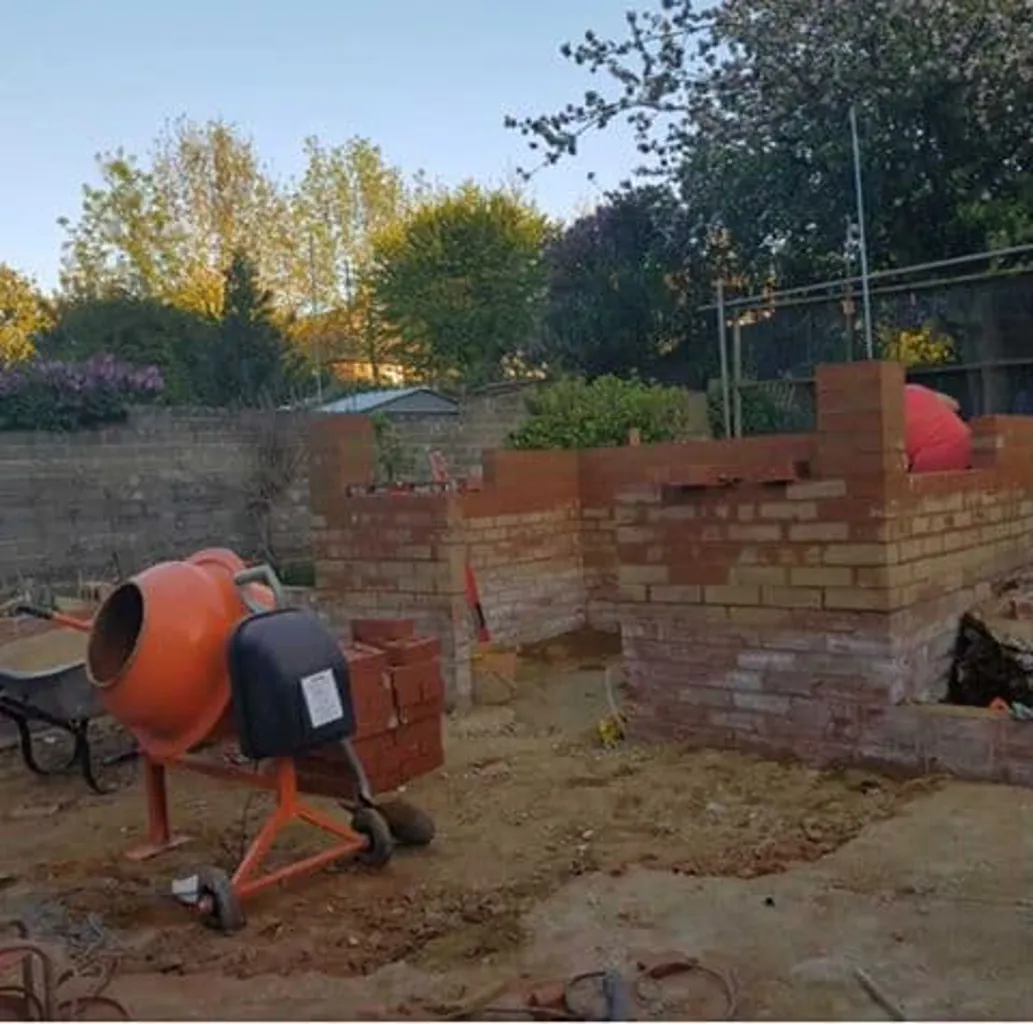 Before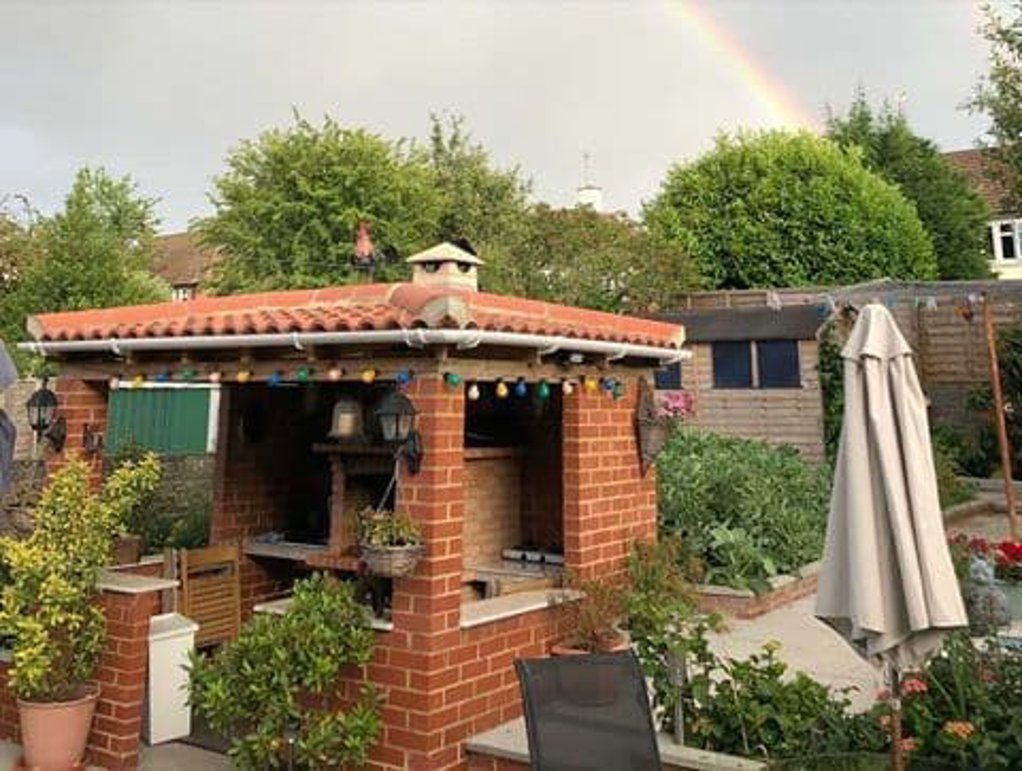 After
With people restricted on where they could travel during lockdown, many Brits turned to their gardens and decided to create their own little sanctuaries across the UK. Here @alinapereira explains how the garden makeover was a family project: 
"So, the garden was a complete transformation for my mum. It was family teamwork! My husband, my brother, my father and my brother in law all know about construction, so they all worked to finish it." 
Number 2 
@makeover_at_no6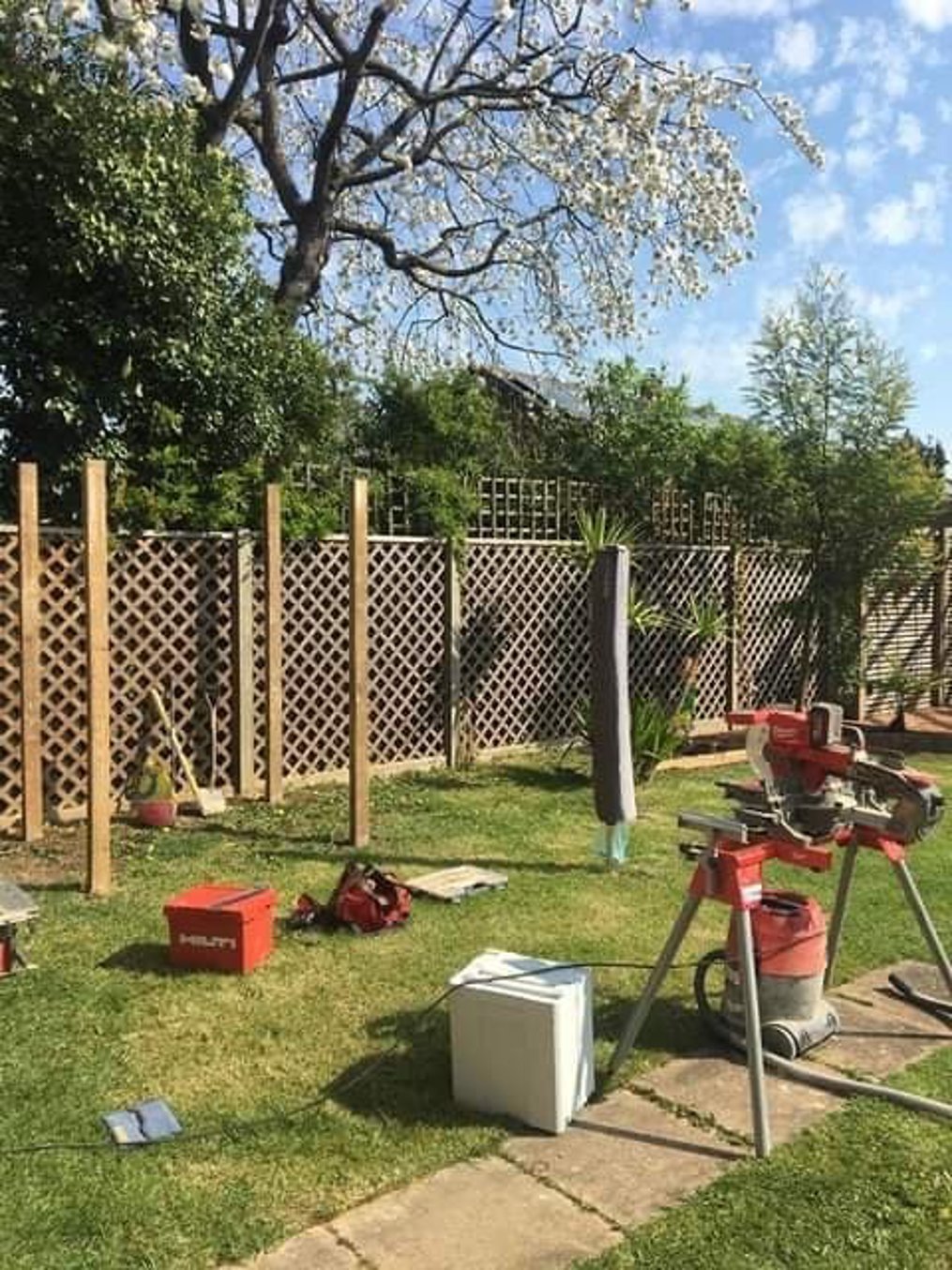 Before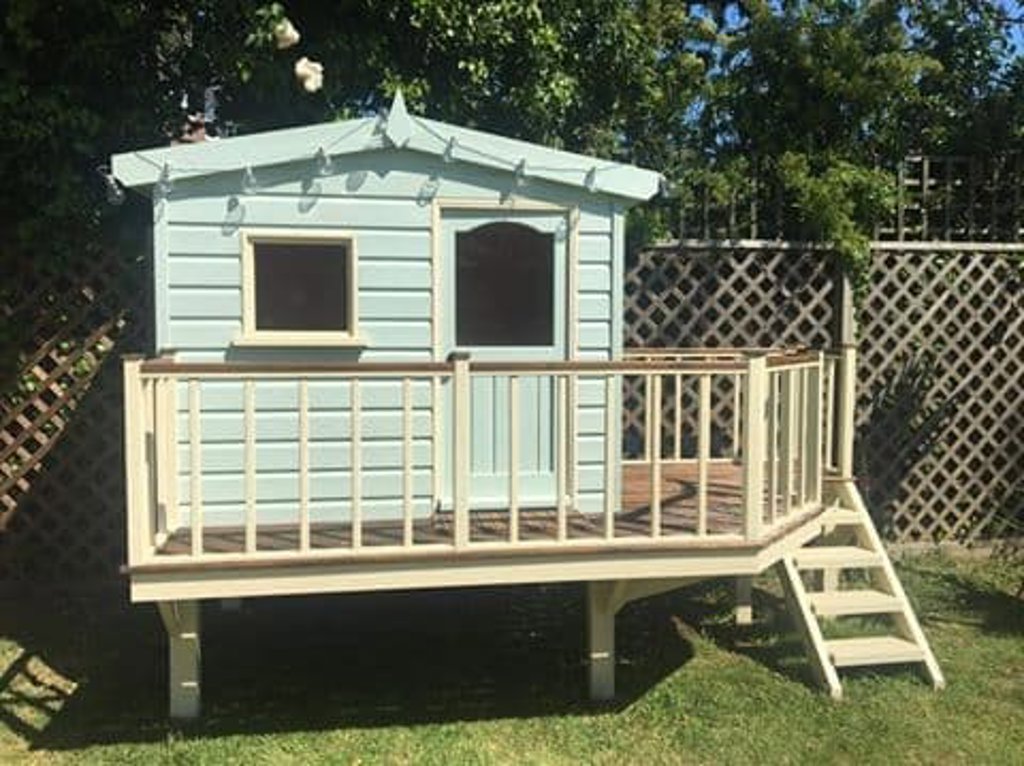 After
Many parents across the UK had to find new ideas for entertaining their kids over lockdown. Starting new projects, getting them involved with the gardening, and creating child friendly spaces in the home all proved popular. Even building an outside den as @makeover_at_no6 explains: 
"We built a den during the lockdown. It was a family project, as we wanted the kids to spend more time outdoors and have their own space where they could relax, play or watch videos. From the design, to the build and the painting, everyone got involved in the project. It's such a nice addition to our home and made it easier for the kids to cope during those crazy few months." 
Number 1 – The Winner  
Charlotte Dodding - @charlottedodding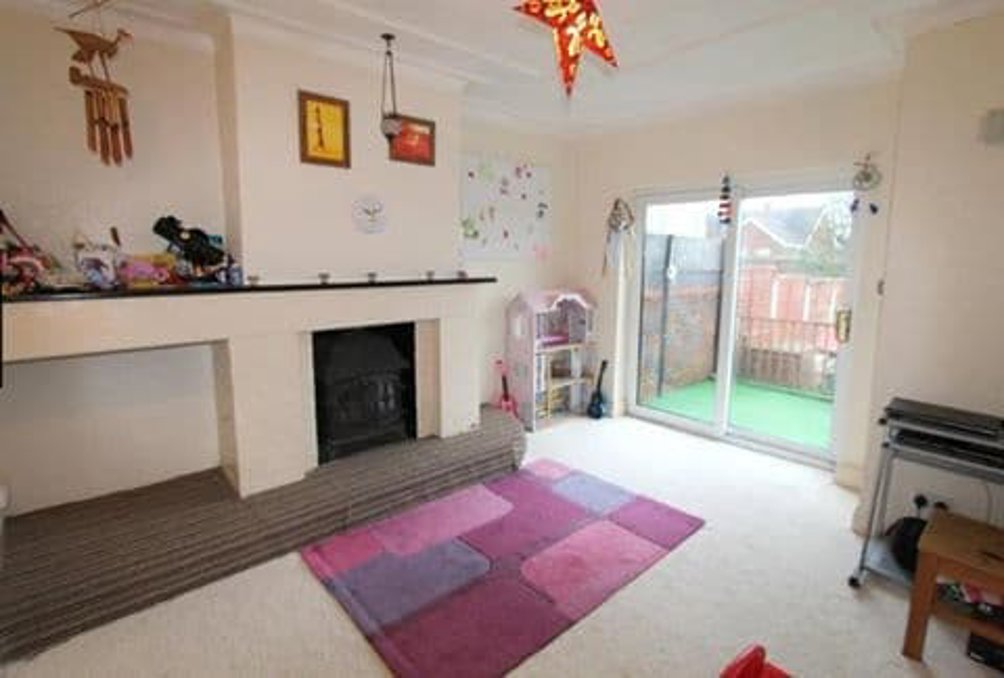 Before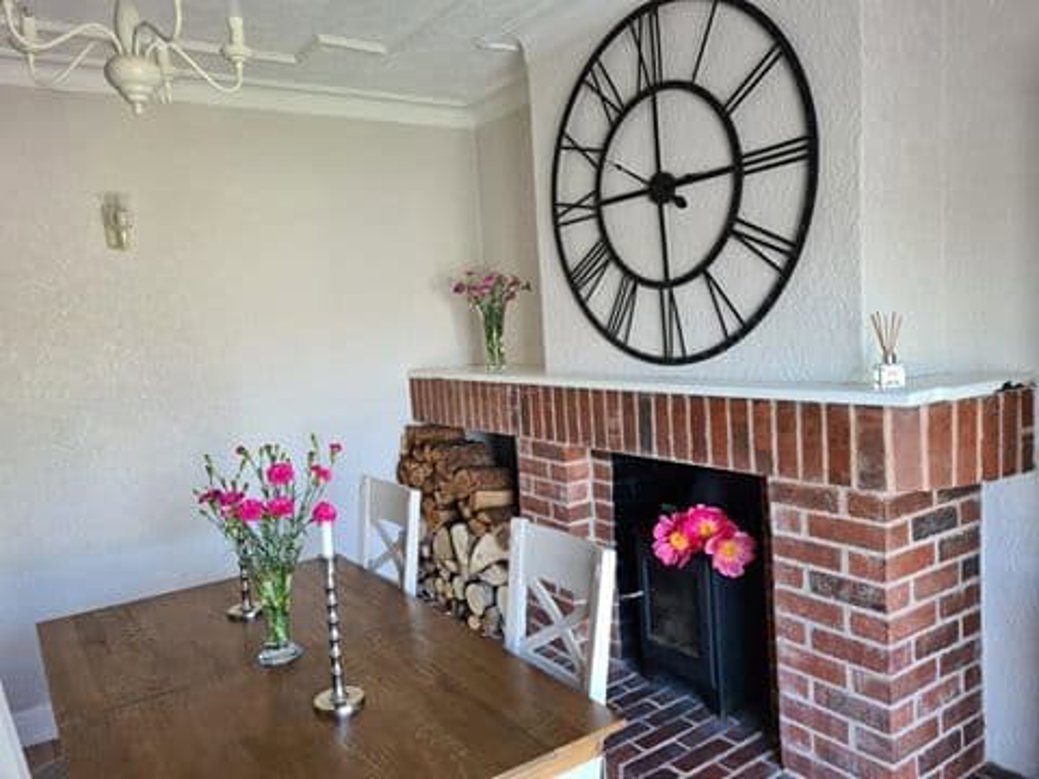 After
Exposed brick, clean lines and oversized accessories create the perfect statement room, transforming this once bland dining room into the perfect example of rustic décor. Here Charlotte, explains the process behind the winning make over: 
"When we found our house, (it is our first home), we were over the moon that there was a log burner and brick fireplace already inside! However, we are really into farmhouse/rustic style decor, so wanted to take all the white paint off and reveal the original brickwork." 
"At first, we tried paint stripper but to no avail! Then my sister's fiancé suggested heat guns, which worked! We would place the heat gun close to the paint, wait for it to bubble, and then use a  scraper to get it off. There was at least 3 layers of thick paint that we had to get through. We did  this, from morning until night, for at least 2 weeks. It was such a slow process, and our hands would  become numb after a couple of hours! We did about half of the fireplace this way. 
"One day, I was speaking to my grandad about it and he said that he owned a blow torch! My grandad has a garage full of everything, if you ever need something, he will have it! So, my husband, very nervously I might add, used the blow torch for the first time and the rest is history! The job became a lot easier and quicker. We did still continue to work full days on the fireplace but it only took about another week. I would be using the heat gun and my husband used the blow torch."  
"The number of hours and hard work we put into that fireplace makes us love the final product even more. I am so proud of what we achieved." 
You bring the space, we bring the inspiration
Whether you have an exact vision in tow, or are just at the beginning stage of your home renovation, we have heaps of inspiration for you to get stuck into. 
Find a wealth of design tips, trends and inspiration in the pages of our brochure, magazine and on our blog. Our experts are always ready to help you create dream home, pop in store or book your free design visit for experts to help on bringing your vision to life.