Picturesque UK locations that give you the best value for money
|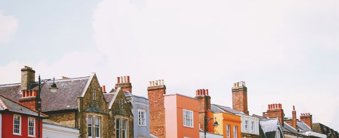 Picturesque UK locations that give you the best value for money
The best value towns and villages to buy a home, for those looking for a picturesque location
When looking to move a few years ago, many of us may have prioritised a property that was close to the office in order to reduce our commute time.
However, with the country having to shift to working from home during the Covid-19 pandemic, many of us are now prioritising differently.
In fact, a reported 57% of UK workers favour a hybrid working model, and this move away from the daily commute and city centre living has meant one in five (20%) people are reportedly considering moving further away from their workplace, giving them more freedom over where they pick to live.
Particularly photogenic or picturesque locations in the UK can be very aspirational places to live. Afterall, who wouldn't enjoy a great view from their home office, or a walk in an idyllic countryside setting after work? But just how much extra is the price tag for a home in a beautiful area?
At Hammonds Furniture, we surveyed 2,000 UK adults to find out the nation's favourite picturesque places, and then we compared local house prices with the prices in their respective counties.
We also looked at how many times each of these places had been tagged on Instagram, as an indicator of how beautiful and 'snappable' each place is.
We used this data to then give each location a score out of 100 to find which picturesque places could give house hunters the best value for money.
Where can you get beauty on a budget?
The seaside town of Margate in Kent came out on top, scoring an enviable 90 out of a possible 100 points in our table.
Local houses here are 26% cheaper on average compared to Kent as a whole.
The average home in Margate will set you back £286,716, which is 10k over the current UK average house price of £276,755 but offers you a location just a short walk from beautiful sandy beaches.
Margate has also been tagged in 959k posts on Instagram.
Top 10 most affordable picturesque places to move to in the UK
Margate, Kent (90/100)
Dover, Kent (89/100)
Portmeirion, Gwynedd (88/100)
Whitby, Yorkshire (87/100)
Weymouth, Dorset (85/100)
Haworth, Yorkshire (83/100)
Barmouth, Gwynedd (82/100)
Portree, Isle of Skye (81/100)
Canterbury, Kent (81/100)
Shrewsbury, Shropshire (80/100)
While Margate, Kent took the top spot, Dover and Canterbury in Kent also made the top 10 with these locations placing 2nd and 9th respectively.
For those looking to relocate to the Southeast coast, homes in Dover can also offer you good value for money in a beautiful location, with the average house price here sitting at a huge £112k (29%) below the average home for Kent as a whole.
House prices in Canterbury are actually higher than those in Kent, with the average home costing £363,997, 6% above the Kent average, making it the most expensive location on the list.
Although a pricier postcode compared to some other top areas, Canterbury in Kent placed 9th in our list due its popularity – having been tagged in over a million posts on Instagram, making it a top spot to consider for those wanting somewhere particularly photogenic.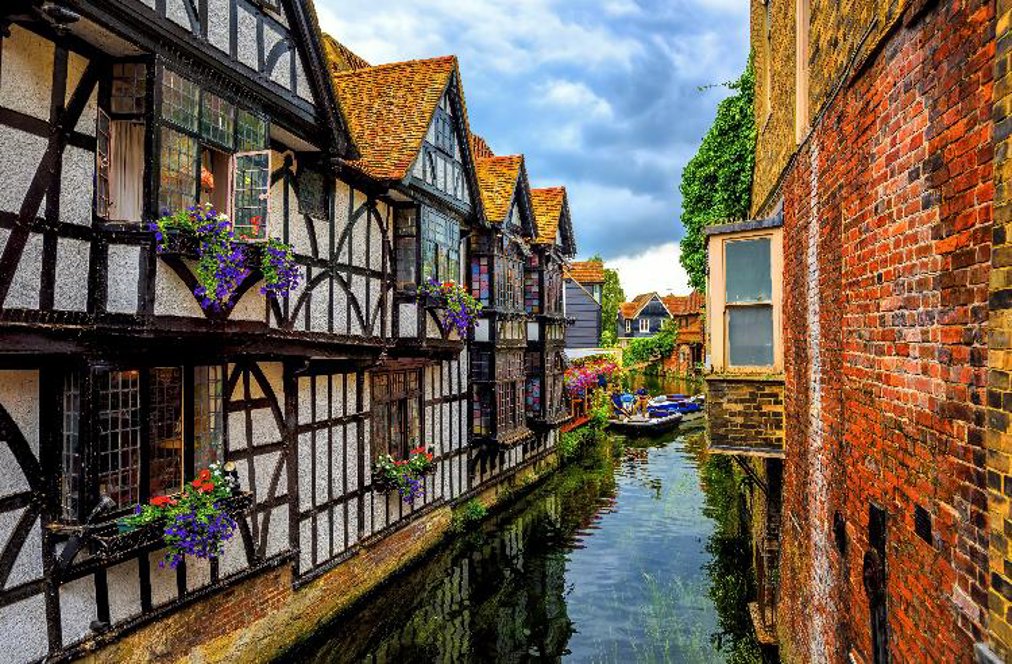 Where can you get more bang for your buck?
Gwynedd in Wales also made the top 10 multiple times, with the tourist village of Portmeirion in Wales placed 3rd with 88 points, narrowly missing out on the top spot.
As opposed to Canterbury, homes near Portmeirion, Wales, cost £172,875 on average, coming in at over £100k less than the UK average, making it a perfect choice for those looking to relocate somewhere beautiful on a budget.
For those looking for somewhere particularly 'Instagrammable', the famous seaside town Whitby, which placed 4th in the list, was the most photographed destination in the top ten with a huge 1.2 million hashtagged posts on Instagram. House prices in Whitby are on average £271,933, which is 0.5% above the Yorkshire average.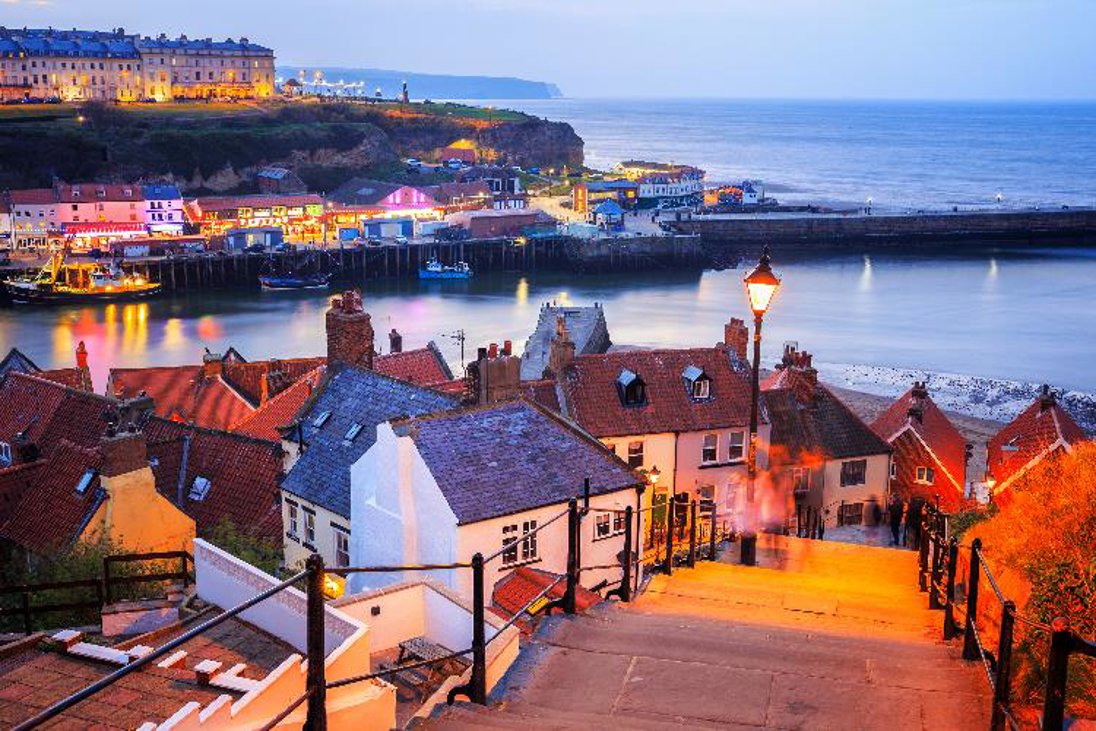 Another affordable coastal location is Weymouth in Dorset, which scored 85 out of 100 in our research. This location offers sandy beaches, Georgian houses, and harbour views. And with house prices coming in at 25% below the Dorset average at £287,994, we'd say this is a strong choice for those wanting a home near the sea at a reasonable price point.
Scenery can come at a cost
At the other end of the spectrum, Snowshill in Gloucestershire was found to be the least affordable picturesque location, scoring just 7 out of 100.
Local house prices in Snowshill are a steep 148% more than the average Gloucestershire home, coming in at £867,500 - meaning it's not a location for those looking to save money and enjoy a beautiful location.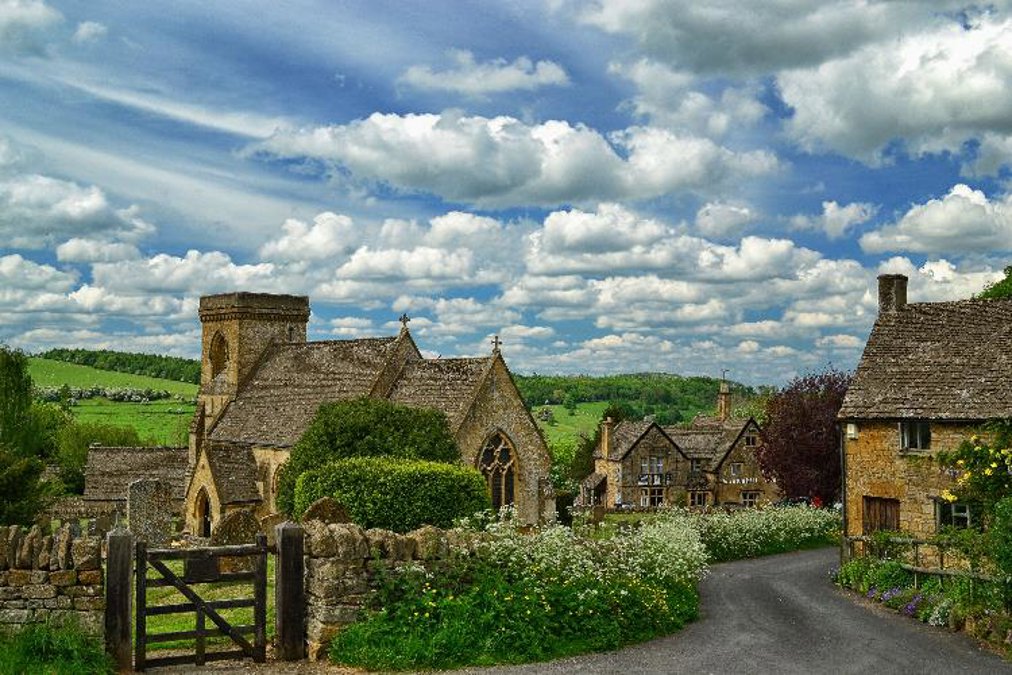 Unfortunately, although Cornwall was deemed by far the most picturesque place in the UK by those surveyed, with a fifth (21%) naming it the prettiest place in the UK, none of Cornwall's popular towns and villages made the top ten most affordable list.
In fact, both Helford and St Mawes in Cornwall made the top ten least affordable list, showing that while the tourist hotspot may be beautiful, those wishing to relocate here will likely need to splash their cash in order to buy a home.
Top 10 least affordable picturesque places to move to in the UK
Snowshill, Gloucestershire (7/100)
Kingham, Oxfordshire (8/100)
Lower Slaughter, Gloucestershire (9/100)
Burnham Market, Norfolk (11/100)
Hope Cove, Devon (12/100)
Helford, Cornwall (13/100)
St Mawes, Cornwall (13/100)
Test Valley, Hampshire (13/100)
Orford, Suffolk (20/100)
Alfriston, East Sussex (20/100)
St Mawes had the highest house price in the least affordable list, with the average house here setting you back a whopping £1,163,636. This is 254% more than the average Cornish home and 176% more than the UK average.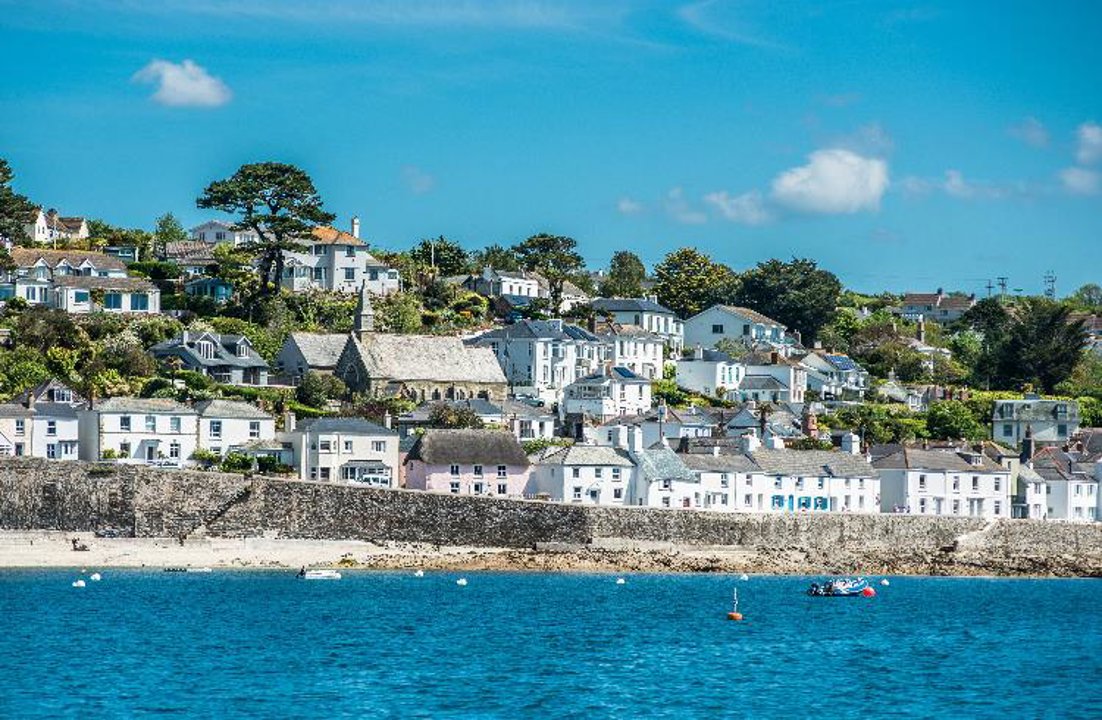 The peaceful and secluded village of Kingham, Oxfordshire may be considered picturesque, but sadly it came second on the least affordable list, scoring just 8 out of 100. With the average home in Kingham coming to, £960,772, a 107% increase from the average home in Oxfordshire as a whole.
Another photogenic Gloucestershire location that made the list was Lower Slaughter. The Cotswold village is perfect for those looking to live in a village that features cottages and has a beautiful stream running through it. But unfortunately, those looking to relocate may have to pay a heavy premium with the average home costing £845,000.
Conclusion
With remote working moving the emphasis away from our city centre commutes, Brits are now freer than ever to relocate to somewhere new and exciting, and it's clear that in the UK there are many beautiful places people can move to.
For those looking to move to a storybook village or a picturesque spot by the sea, the price tag that comes with these aspirational locations may seem to be out of reach, but our research shows that there are many photogenic locations that can fit a range of budgets. 
We hope this league table has unearthed some hidden gem locations that many may have overlooked so far in their property hunt, and that we have provided some with inspiration for beautiful places where you can get the most out of your money, or if you're not looking to move quite yet, some photogenic locations to visit on your travels.
Sources:
https://jobdescription-library.com/remote-working-statistics-uk
You bring the space, we bring the inspiration
Whether you have an exact vision in tow, or are just at the beginning stage of your home renovation, we have heaps of inspiration for you to get stuck into. 
Find a wealth of design tips, trends and inspiration in the pages of our brochure, magazine and on our blog. Our experts are always ready to help you create dream home, pop in store or book your free design visit for experts to help on bringing your vision to life.