Showroom of the month: Abingdon
| Showroom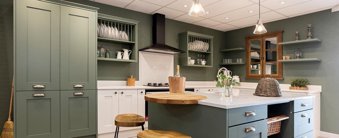 Showroom of the month: Abingdon
Explore with us the newly refurbished fitted furniture showroom of the month, our Abingdon store within Fairacres retail park.
The brand new showroom is an exciting development, bringing luxurious Hammonds fitted kitchens to the Oxfordshire area for the first time. Regional Retail Manager, Ben Powles greeted us in the new showroom and showed us around the new fitted kitchen and bedrooms in Abingdon.
How do you feel the new location within Fairacres retail park has helped customers?
Our new location within Fairacres retail park is great, we are easily accessible to customers by offering free parking, a ramp and very close to public transport routes. The new showroom has an amazing array of displays available to see so not only can you get a good idea of styles and colours but also a great understanding of how fitted furniture can work for you and transform your house into a home. With a huge range of interior options and layout ideas, you really can begin to be inspired by the possibilities.
Can you tell me about the launch weekend?
The launch went really well. It was a great re-introduction to the local area and we had both some previous customers and a lot of people who had not heard of Hammonds before, all coming to look at what we were all about. The giant deckchair we had was certainly a hit with everyone, even our chairman Richard Hammonds taking the time for a quick photo opportunity. Candyfloss filled the retail park (not literally of course) and so many people came in to enjoy the event and all were blown away by how superb the showroom looks.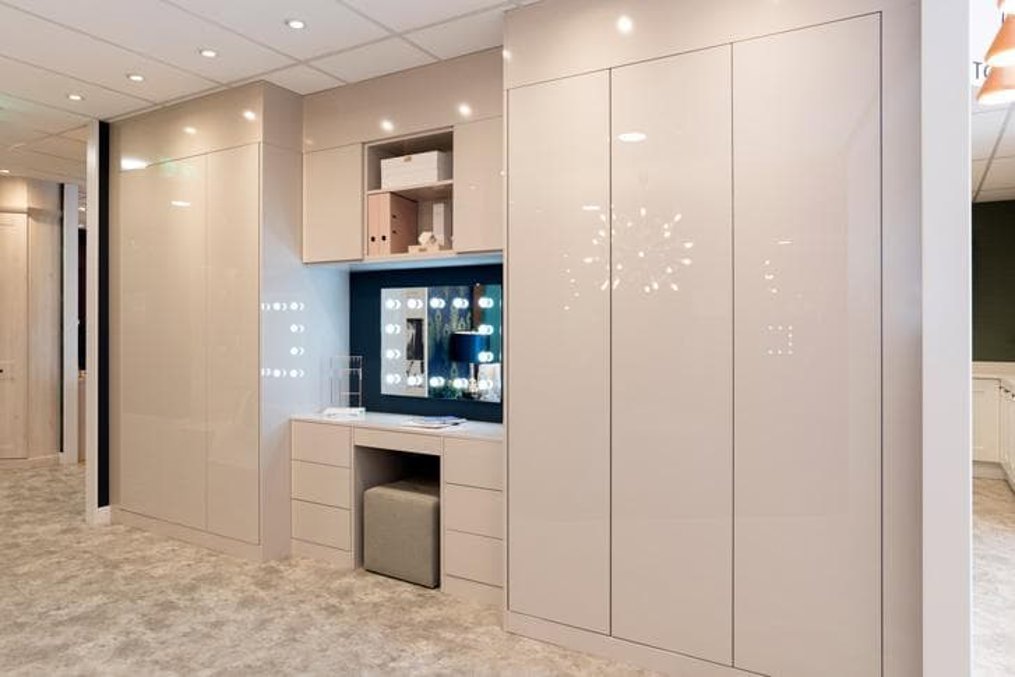 This new showroom brings Hammonds fitted kitchens to the Oxfordshire area, what can you tell me about the new displays?
This is the perfect setting to show off our new kitchens. There is such a great mix of modern and classic kitchens including Liverton, Highbury, Harraton, Croft, Loxley and Newton, all beautifully made and fitted for customers to explore. We have an amazing interiors section that allows you to identify all those life changing kitchen appliances that make cooking a dream. In my opinion, if you can't find your perfect kitchen here then you might have to live without a kitchen.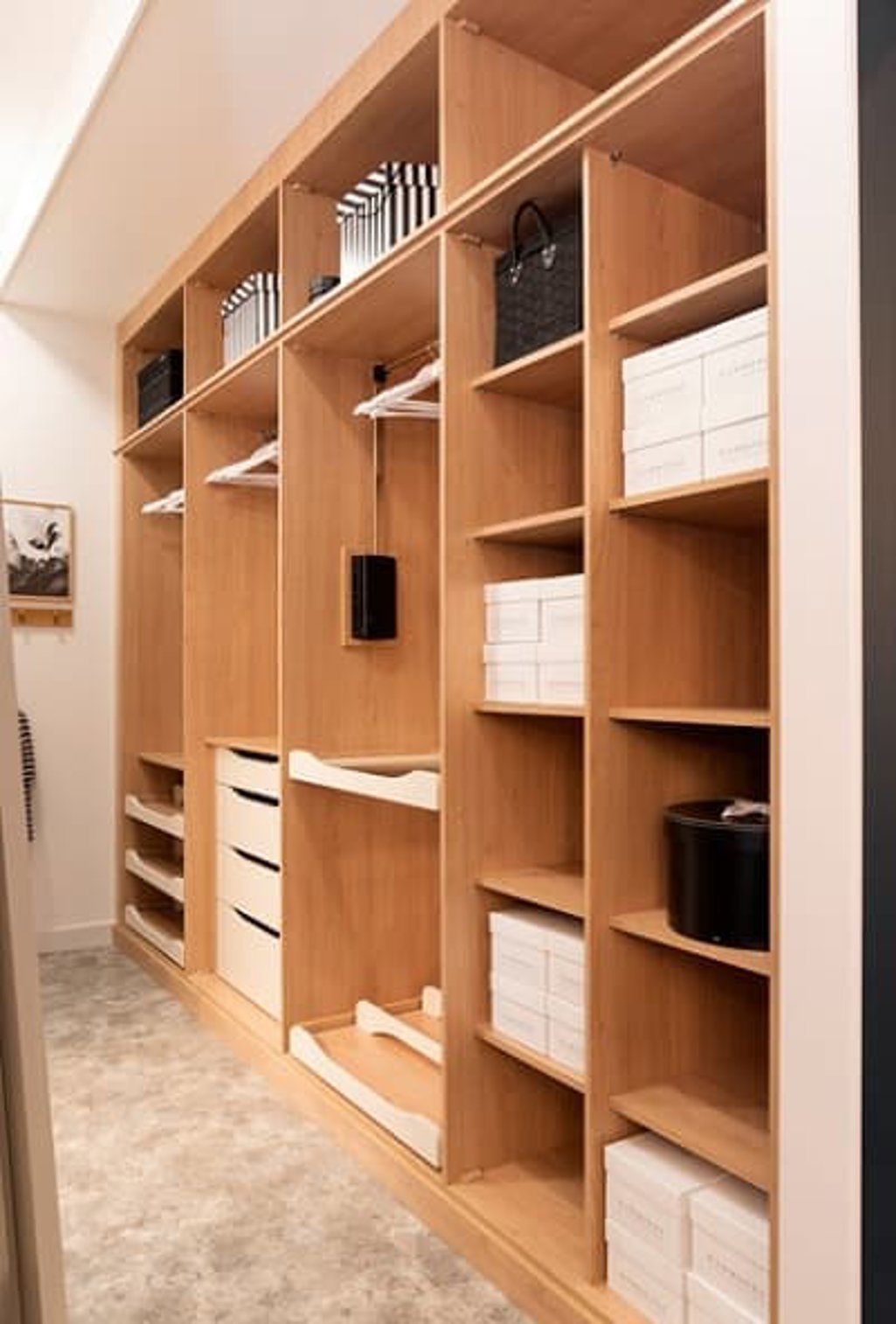 Can you explain to me the storage solutions on offer within the fitted bedroom displays?
The Hammonds team are always focused on ensuring our furniture not only looks great, but has brilliant storage options to suit the customer's lifestyle. We have a beautiful walk in wardrobe where the customer can see clearly the storage solutions we offer including a pull out trouser rack, counter balance hanging rail, soft close interior drawers, shoe racks and of course top shelves for long term storage items like suitcases. In addition, see our lovely Avon display, our most recently launched range, in a White Ash finish and styled beautifully against Dulux's heartwood paint and dusty pinks. From classic Willoughby to the modern Vigo, we have a wide variety of styles for customer's to explore.
This showroom also has some new fitted living room furniture displays, what can you tell me about these?
Hammonds furniture is very versatile, so this has led the way to our fitted living room furniture displays in the classic Harpsden range in a Light Praline tone and the slightly more modern Vigo range in Dark Pine. I think they display beautifully that our fitted furniture can be used all over the home, made to order to the customers needs.
What else does Fairacres retail park offer shoppers?
As a destination you have a good selection on the park to keep you busy all day and plenty of easily accessible parking spaces. Take the kids to look at the animals at Pets at Home next door to us, stock up on your must have household extras from Argos, try your hand at some DIY from Homebase or peruse the luxury sofas at Vineys. All that and you can pick up lunch on site as well.
For directions and store opening times, visit the 
Abingdon store locator page
, our friendly Showroom Demonstrators will be more than happy to show you around the new store and get to know more about your dream fitted bedroom, living room or kitchen.
You bring the space, we bring the inspiration
Whether you have an exact vision in tow, or are just at the beginning stage of your home renovation, we have heaps of inspiration for you to get stuck into. 
Find a wealth of design tips, trends and inspiration in the pages of our brochure, magazine and on our blog. Our experts are always ready to help you create dream home, pop in store or book your free design visit for experts to help on bringing your vision to life.