Showroom of the month - Chorley
|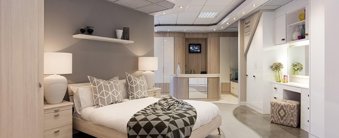 Showroom of the month - Chorley
We're happy to announce that our showroom of the month is the recently rejuvenated store at Chorley within Doorway to Value. We met with Store Manager Kathy Kay who welcomed us around the showroom to see the beautiful displays.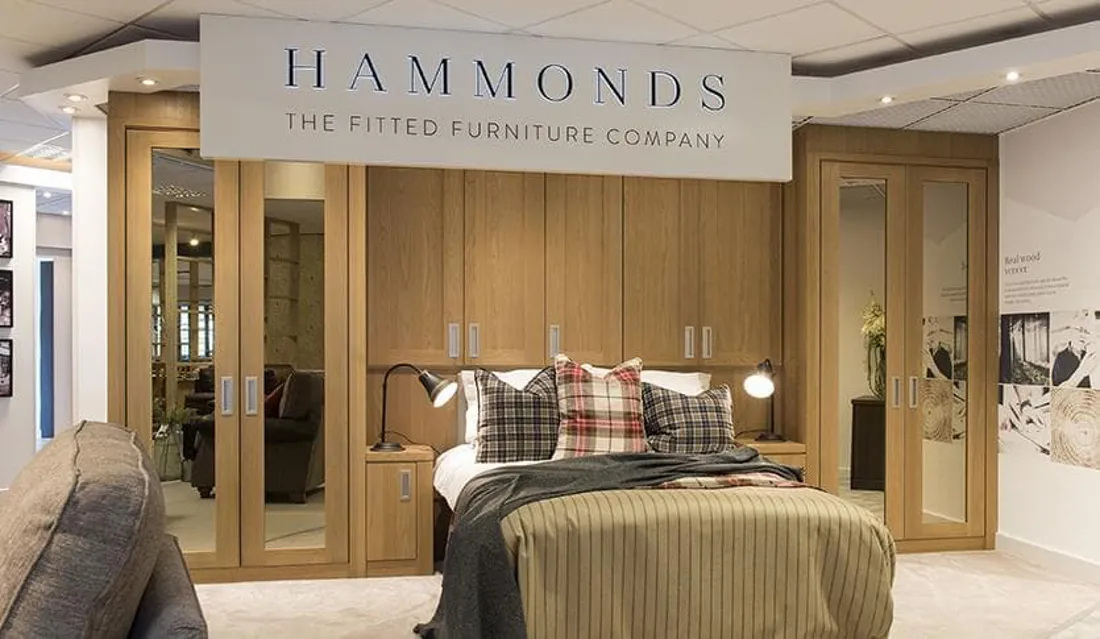 What do you believe the new displays and look of the showroom offers customers?
It is a very up to date furniture showroom, not only are the displays complete with our latest designs, they are styled with beautiful modern and easy living furnishings to complete the look, giving great inspiration for the customers own home. Also, the touch screen computer shows off the new branding very well and can show even more fitted furniture displays. We can also offer customers a hot drink to enjoy while they are browsing.
What new ranges do you have in-store?
The latest ranges to be installed are Harpsden in rich praline, Willoughby sliding wardrobes in white, Vigo light pine with vanilla gloss and silver mirror drawers. These new ranges add to the existing ranges including Libretto Avola in white, Willoughby Chocolate and Elkin Frost hinged wardrobes.
Can you tell me more about the new sample zone in the showroom?
It's fantastic, it allows the customers to hold up the samples and see them in a different light. Also to browse all sample ranges including the different tones that we offer. it means if a customer loves the style of a particular range that is on display but perhaps would prefer a different tone, they can see and feel the sample of that precise range in the different tones.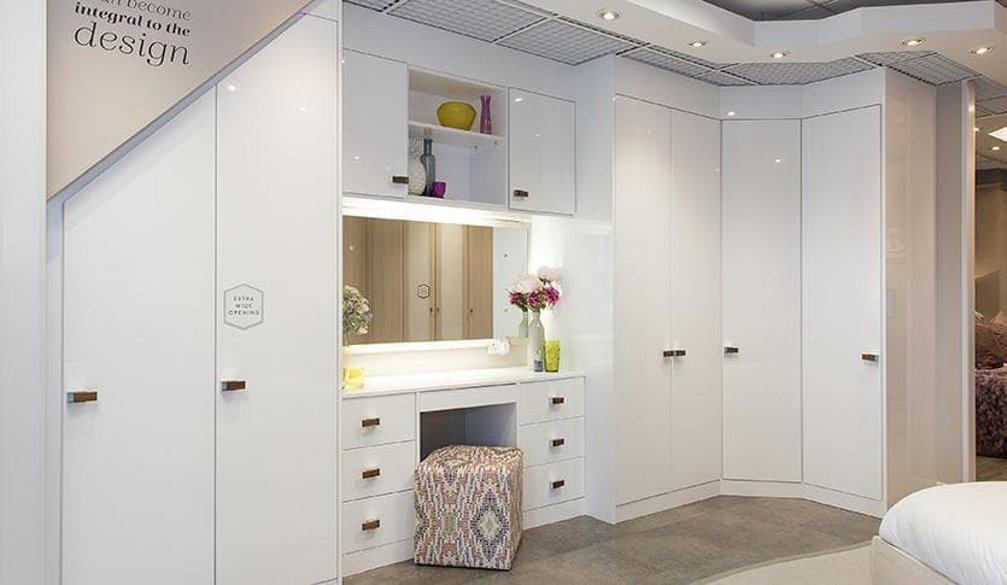 How many samples do you have in-store?
We have 100 plus we have an interactive touch screen which shows lots of different ideas and ranges, home offices, and interiors.
What are the advantages of seeing the ranges for yourself in store?
We always recommend the customer visiting our showrooms to view our displays, styled by our interior design experts to give great inspiration on interior home decor. What's more, we can advise on all the features and benefits of the fitted furniture including our clever storage solutions. 
Could you tell us the opening times of store?
Monday  9.30-5.30
Tuesday  9,30-5.30
Wednesday  9.30-5.30
Thursday  9.30-5.30
Friday  9.30-5.30
Saturday  9.30-5.30
Sunday  11.00am-5pm
For you, why is Hammonds a great place to work?
We've had a great boost with our store as it has just been refurbished and it looks stunning. We have a great customer base 
This Hammonds store is based in Doorway to Value, what else does this department store have to offer for shoppers?
Doorway to Value Vast range of quality furniture for the whole home, A lighting department offering beautiful pieces. Exclusive Lighting Within the store is an award-winning bedroom Department, which complements our lovely Hammonds studio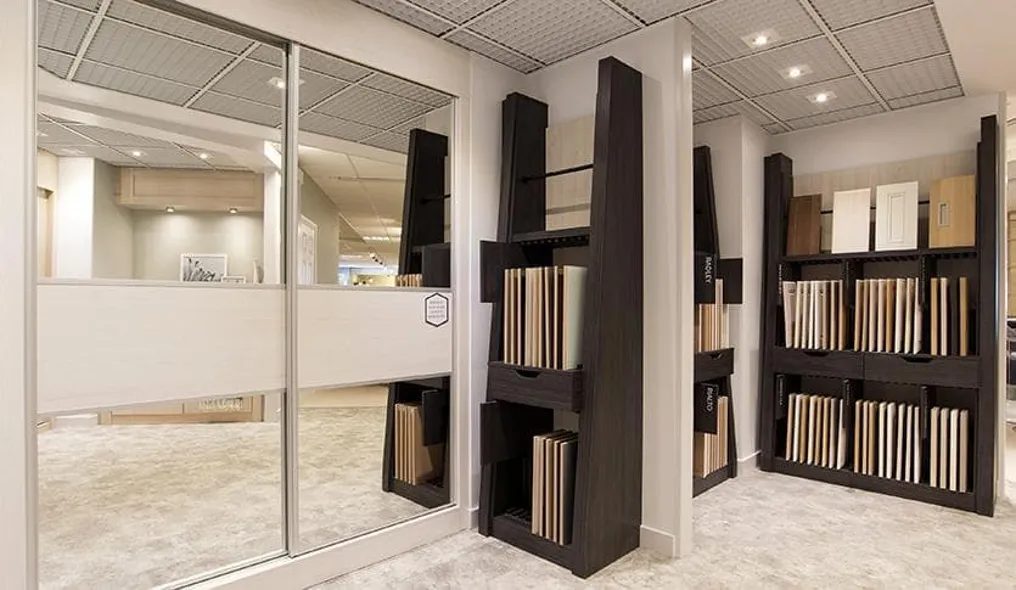 There's nothing better than a great coffee and a cake after a bit of shopping, any cafés around here to quench that appetite?
Yes, we have a pub next door called the Sea View that serves food and drinks. Or about a 5-minute drive away there is a Costa Coffee.
You bring the space, we bring the inspiration
Whether you have an exact vision in tow, or are just at the beginning stage of your home renovation, we have heaps of inspiration for you to get stuck into. 
Find a wealth of design tips, trends and inspiration in the pages of our brochure, magazine and on our blog. Our experts are always ready to help you create dream home, pop in store or book your free design visit for experts to help on bringing your vision to life.