The interior design styles that can help you sell your home quickly – and for more money
|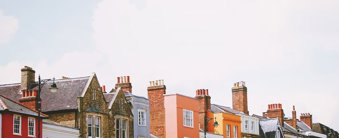 The interior design styles that can help you sell your home quickly – and for more money
When it comes to our homes, each person has their own taste and will have decorated their home to fit their personal style. In fact, average monthly Google searches for different interior design styles total 448k1, showing just how many of us are looking to find inspiration.
However, when it comes to selling your home, your personal decoration tastes could impact how appealing it is to house hunters, making the process longer and possibly the offers lower.
We surveyed 2,000 UK adults to find out which interior design styles would put Brits off a home, and whether there are any we'd actually up our offer price for.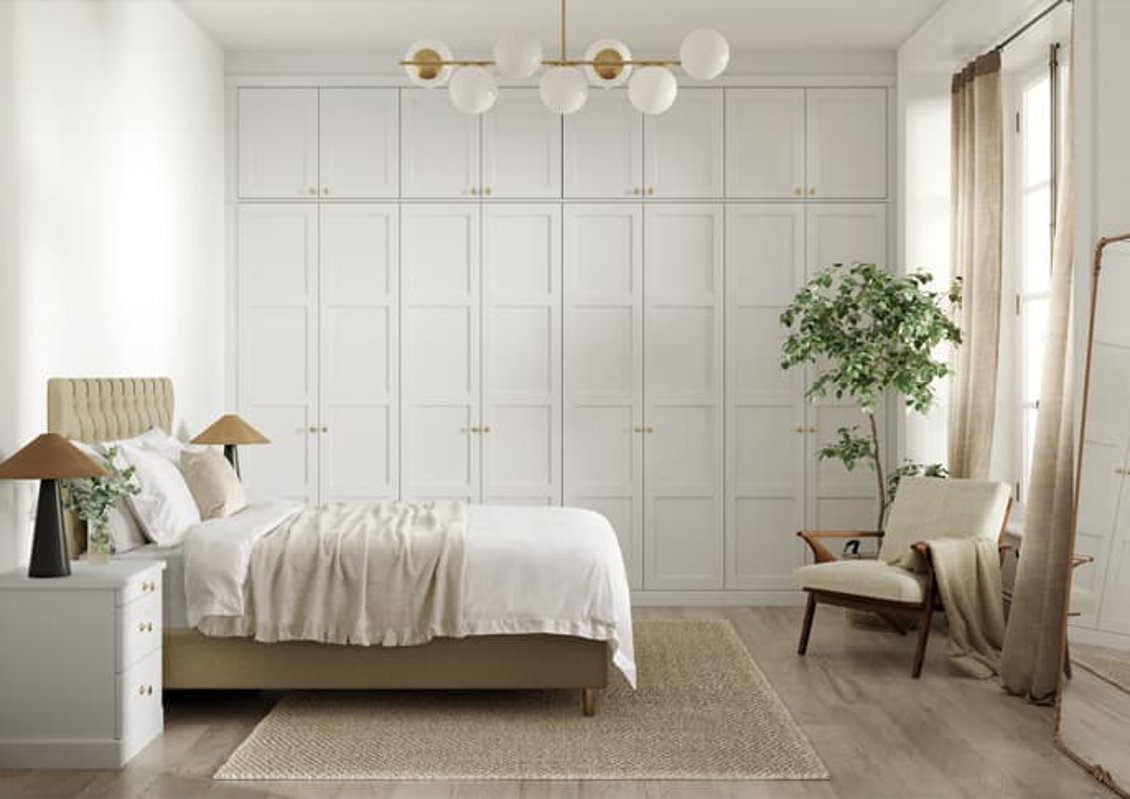 Minimalism takes the crown
When looking at potential properties, finding somewhere with an interior style that matches our own is a priority for two out of five (40%) Brits, meaning that looks are everything when showing your home to viewers.
Our survey found that interior style is actually more important to men than women when looking to buy a home, with 46% of men deeming it to be an important house hunting element, compared to 36% of women.
It may come as no surprise then that minimalism is the most coveted interior style with Brits.
Characterised by white walls, minimal clutter, and clean lines, #minimalism is also the most popular interior style on TikTok, with the hashtag boasting 327.5 million views.
The average person would offer £3.6k over the asking price for a minimalist home. Men would be willing to pay even more for a home with this interior style though - on average they would offer £4.4k above the asking price for a home with a minimalist style, whereas women would be prepared to offer around £2.86k more.
Over one in ten (11%) surveyed claimed they would even offer up to £5k above the asking price for a minimalist home. And this style is even more popular with Gen Z, as 12% of 18–24-year-olds would offer up to £10k over the asking price for home that is cleanly decorated and void of clutter!
For those aiming for the minimalist style, fitted storage can be a great way to banish any clutter. Modern, subtle designs such as our Radley range can be a great way to give yourself optimal storage space without having to compromise on minimal aesthetic. The elegant and timeless Hatton and Marden ranges also provide the option of mirrored doors, to help create the illusion of space within smaller rooms.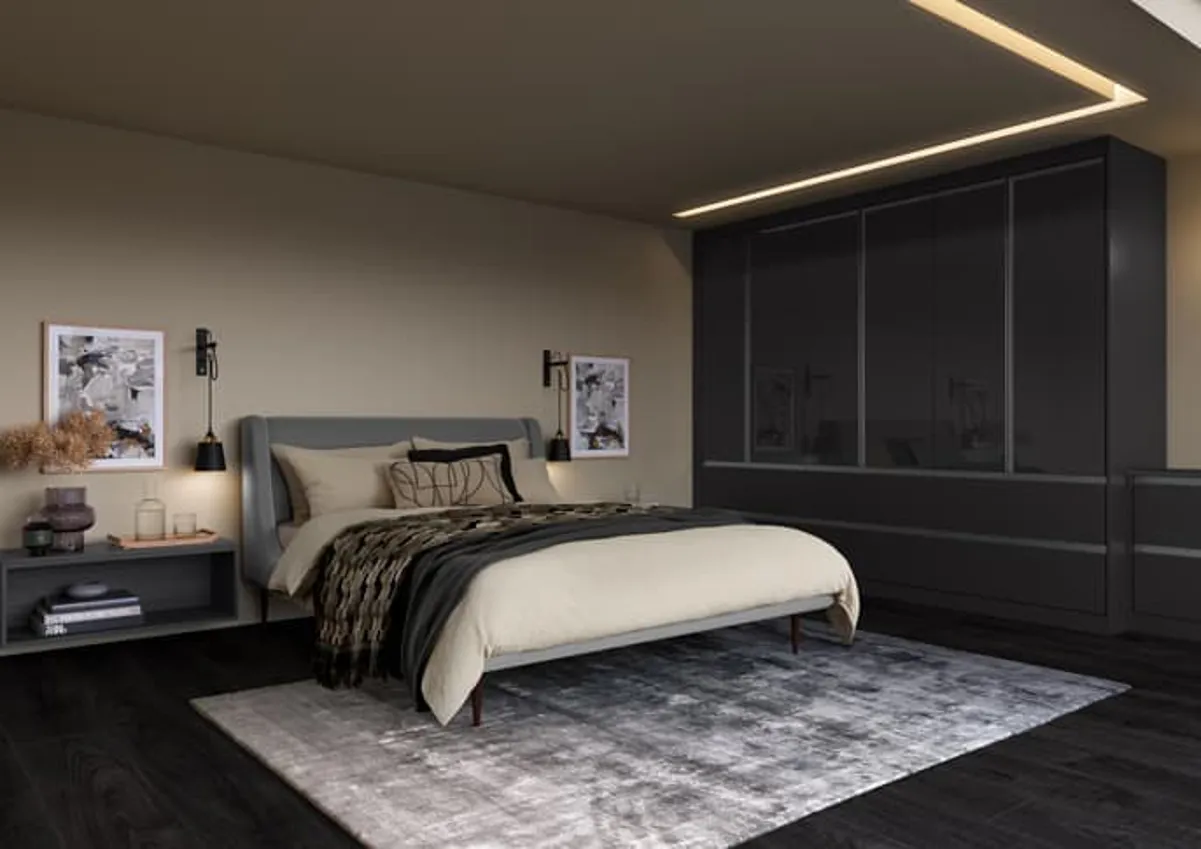 Neutral colour palettes prove popular with Brits
Farmhouse décor, another simple and clean interior style, is also a popular style, with over a third (34%) of Brits claiming they would offer above the asking price for this style.
Farmhouse interiors feature neutral colour palettes, natural wooden accents, and focus on comfort and practicality. This aesthetic is increasing in popularity, with the hashtag #farmhousedecor receiving 260.9 million views on TikTok and searches for the style increasing by 90% in the last three months. Farmhouse style is perfect for those who like to mix traditional and modern décor.
Farmhouse is the most valued interior style by UK women, with those surveyed offering £4.2k above asking price on average. Furniture that features modern twists on classic styles, such as our Willesley range or Harpsden range are a great choice for those looking at farmhouse style furniture.
Scandinavian interior design also proved to be popular with house hunters. Another interior focusing on simplicity, neutral colours, and natural materials, a third (33%) would offer above the asking price for this style. The clean lines and sleek, modern feel of our Linje range is perfect for those looking to emulate this style.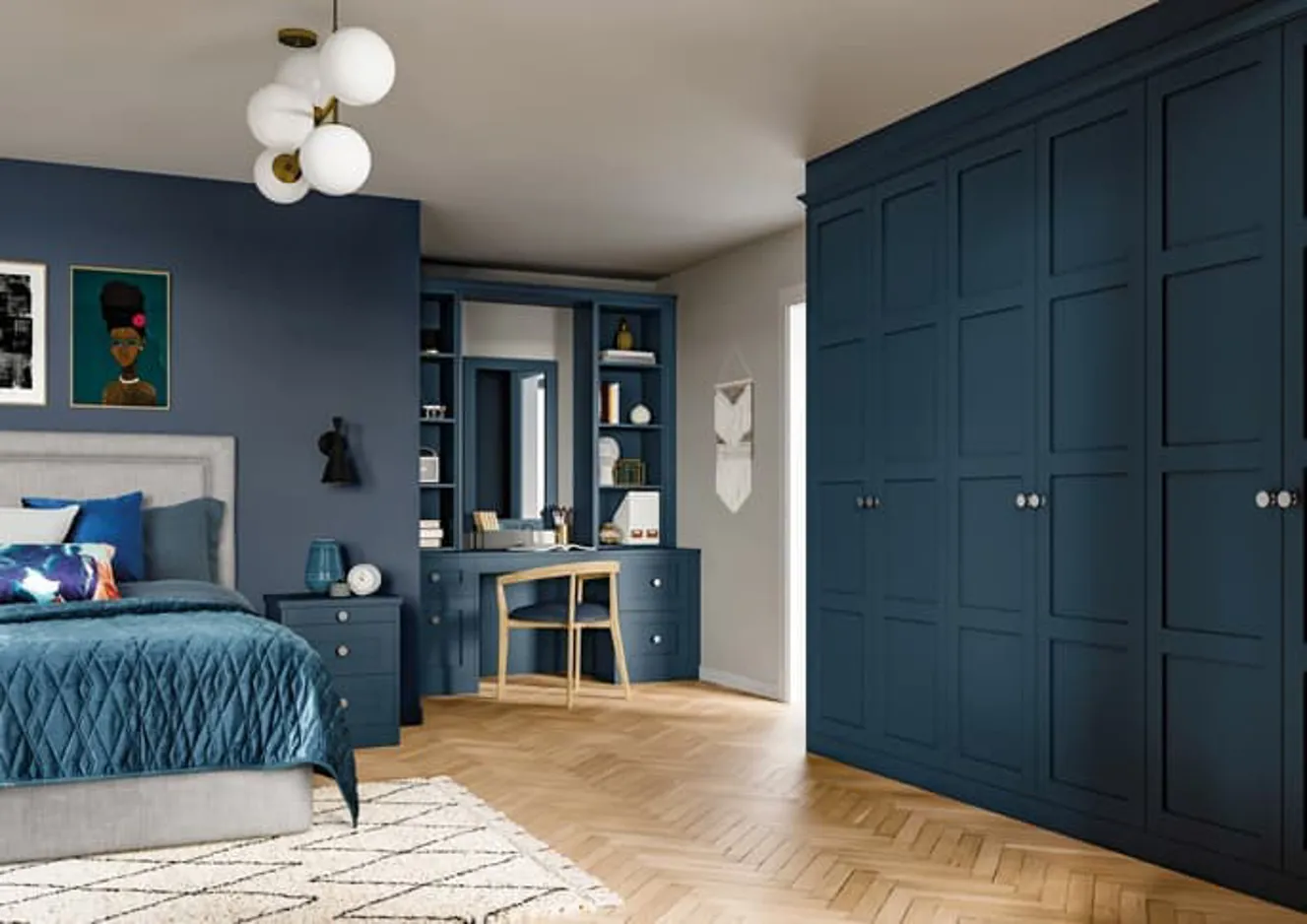 Some loved trends have proven less popular with house hunters
Despite loud, bold interiors trending, with Google searches for 'maximalist interior design' up 125% in the last three months, a simple interior may be the best bet for those looking to sell their home in a timely manner as nearly a third (32%) of house hunters said they would offer below the asking price for a house decorated in a maximalist style.
Although mid-century modern homes are gaining in popularity online, with searches increasing by 22% over the last three months, this style is also unpopular with Brits as 31% would offer below the asking price for a home with this aesthetic.
Bohemian and art deco interiors were also considered less appealing, as 31% claimed they would also want to pay less for properties decorated in these styles.
Property expert Nick Neill, Managing Director, EweMove Sales & Lettings Ltd said that for those looking to sell, minimalist interiors are the best bet for a quick sale:
"Selling your home can be incredibly daunting - questions people inevitably ask themselves include: Should I do home improvements? How should I prepare for viewings? How can I make a good first impression? Often, sellers make the mistake of thinking that people are buying the house, not "my stuff" inside it. But the truth is that most viewers can't see beyond the current owner's decor, furniture and overall look and feel, and this means home sellers with eccentric or less popular designs often struggle to sell their homes quickly.
The style that most buyers are attracted to is minimalism. It creates the feeling of a clean, light, spacious home which lets people imagine themselves living there. To achieve this style, we recommend moving personal mementos into storage, and reducing what some people might consider clutter. If a home is decorated with bright colours, sellers may consider muting this with some neutral colours in the interest
of maximising the number of interested viewers. You can leverage this to secure the highest bidder and achieve a quicker sale.
However, it's always worth getting a professional opinion before cracking open the paint, make sure you reach out to your local Estate Agent for an in-home appraisal to find out exactly where you can maximise your home's value before starting any work."
Conclusion
When searching for a new home, it's clear that house hunters need to be able to picture themselves living there and some may not be able to see past a particular interior design style. It's natural that people are drawn to homes that are decorated either in a style that's to their taste, or in a minimalist or neutral aesthetic that allows them to imagine how they might decorate the rooms themselves.
Removing clutter and personal mementos can be a way to neutralise your home to appeal to potential buyers, if you are struggling to find the space for these items, it could be worth investing in new storage solutions.
Sources
Survey of 2,000 UK adults in March 2022
Google search trends data collected 16th March 2022
TikTok data collected 16th March 2022
You bring the space, we bring the inspiration
Whether you have an exact vision in tow, or are just at the beginning stage of your home renovation, we have heaps of inspiration for you to get stuck into. 
Find a wealth of design tips, trends and inspiration in the pages of our brochure, magazine and on our blog. Our experts are always ready to help you create dream home, pop in store or book your free design visit for experts to help on bringing your vision to life.