The UK's 'fast homeware' habits
|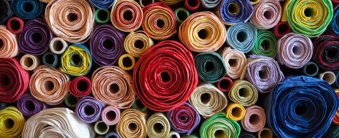 The UK's 'fast homeware' habits
Our buying choices can have a powerful impact on the environment. While you might already think about how what we eat or wear can help or harm the planet, something you may think about less is how sustainable your new homewares are.
We've investigated the impact of 'fast' homeware trends on the environment, surveying 2,000 Brits on their homeware buying habits, and what their priorities are when they're shopping.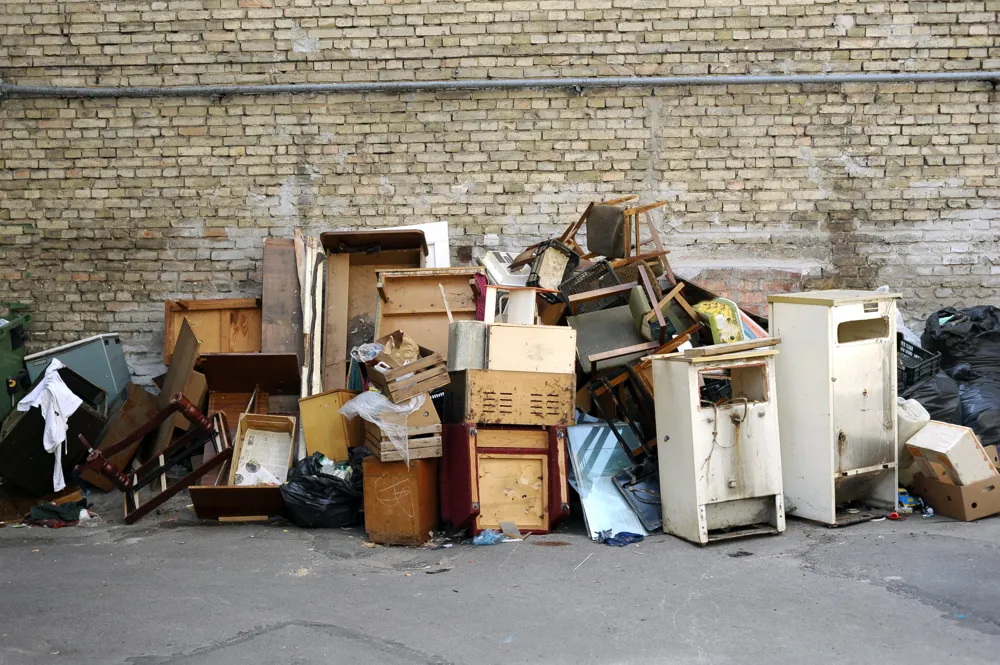 What is the impact of 'fast homeware' trends on the planet?
Another quarter of those we surveyed often buy trendy homeware pieces after seeing them online and admit that keeping up with homeware trends is important to them.
But 'fast' homeware trends come and go very quickly. For example, 'Cottagecore' was a huge interior trend last year, but monthly searches for the trend have decreased 45% since last year.
Meanwhile, new trends like Danish pastel have grown in place, seeing a 1015% increase year on year. To keep up with this trend cycle, consumers may therefore need to buy new homeware items to replace their current ones.
Which age groups follow homeware trends most?
While younger generations may be more sustainably minded in some ways, just over a third (36%) feel that keeping up with homeware trends is important. Almost half (44%) say that they often buy trendy homeware after seeing them online, versus 36% of 35–44-year-olds and 12% of 55-64-year-olds.
Younger people are also more likely to buy smaller home décor items more often, like candles, ornaments and cushions. For example, over three quarters (78%) of 18- to 24-year-olds buy cushions at least once a year compared to just over a quarter 28% of over 65's.
This could be because younger people are more likely to live in rental properties, where they may be limited on how they can decorate or furnish their homes.
Homeware item 

% of 18-24 year olds that buy these at least once a year or more frequently 

% of 65+ year olds that buy these at least once a year or more frequently 

 

Cushions & cushion covers 

78% 

28% 

Artwork & photos 

74% 

18% 

Candles 

87% 

55% 

Ornaments & ceramics 

77% 

24% 

Throws & blankets 

87% 

25% 

Rugs 

65% 

11% 

Bed linen 

83% 

48% 

Plants 

77% 

73% 

Lighting 

85% 

37% 

Mirrors 

68% 

9% 
As well as buying more homeware, young people also throw away more, averaging 19 homeware items a year – 7 more than the average Brit. In contrast, people over 65 throw away much less, averaging 5 items per year.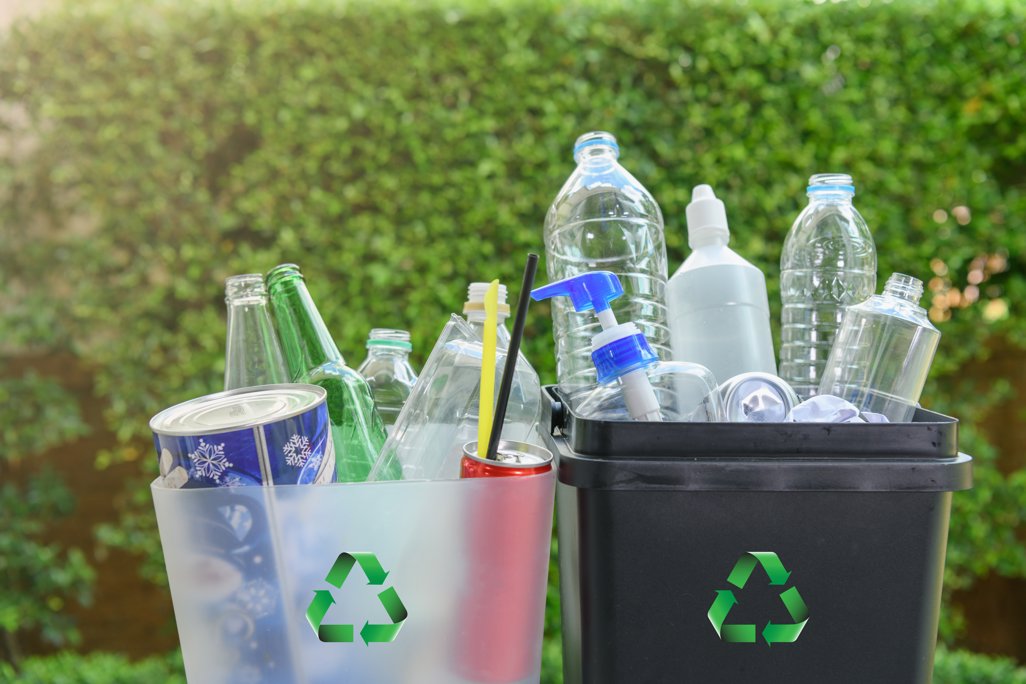 How much homeware does the UK throw away every year?
We asked Brits how they normally dispose of unwanted homeware. Encouragingly, almost half (46%) of Brits donate homeware that they no longer want or need to charity. The second and third most popular options are recycling (14%) and gifting them to someone else (13%). 
However, almost 1 in 10 (9%) usually throw unwanted homeware away.
To calculate the estimated value of homewares that are being thrown away in the UK every year, we looked at the current average price of different items being sold by five of the UK's most popular homeware brands.
We then multiplied this by the average number of each item that is thrown away in a year (according to our survey), and finally we applied this to 9% of the UK's population (as 9% told us they bin things rather than recycling them or donating them).
We discovered that the average person that throws away homeware, disposes of 12 items per year. This adds up to 69.9 million items per year, worth an estimated £2.17 billion.
| | | | | |
| --- | --- | --- | --- | --- |
| Homeware item | Average value | Average no. thrown away per person | Average no. thrown away every year in UK | Value thrown away every year in UK |
| Plan cushion cover | £13 | 1.49 | 8,995,562 | £115,107,213 |
| Artwork or frame | £13 | 1.07 | 6,459,900 | £83,978,704 |
| Candle | £8 | 1.32 | 7,969,223 | £61,331,139 |
| Standard glass vase | £17 | 1.05 | 6,339,155 | £107,740,270 |
| Medium  size throw | £23 | 1.31 | 7,908,850 | £185,035,452 |
| Medium sized rug | £108 | 1.03 | 6,218,409 | £671,563,266 |
| Bed linen (double) | £46 | 1.27 | 7,667,358 | £349,616,204 |
| Plants (small succulent) | £10 | 1.28 | 7,727,731 | £74,701,402 |
| Table lamp or fairy lights | £24 | 0.91 | 5,493,934 | £131,854,414 |
| Full length mirror | £75 | 0.86 | 5,192,069 | £389,384,437 |
| Total |   | 12 | 69,972,191 | £2,170,312,499 |
Brits tend to throw away a greater number of smaller, lower-cost items. The top five most commonly thrown away homeware items are:
Cushions and cushion covers – 1.49
Candles – 1.32
Throws and blankets – 1.31
Plants – 1.28
Bed linen – 1.27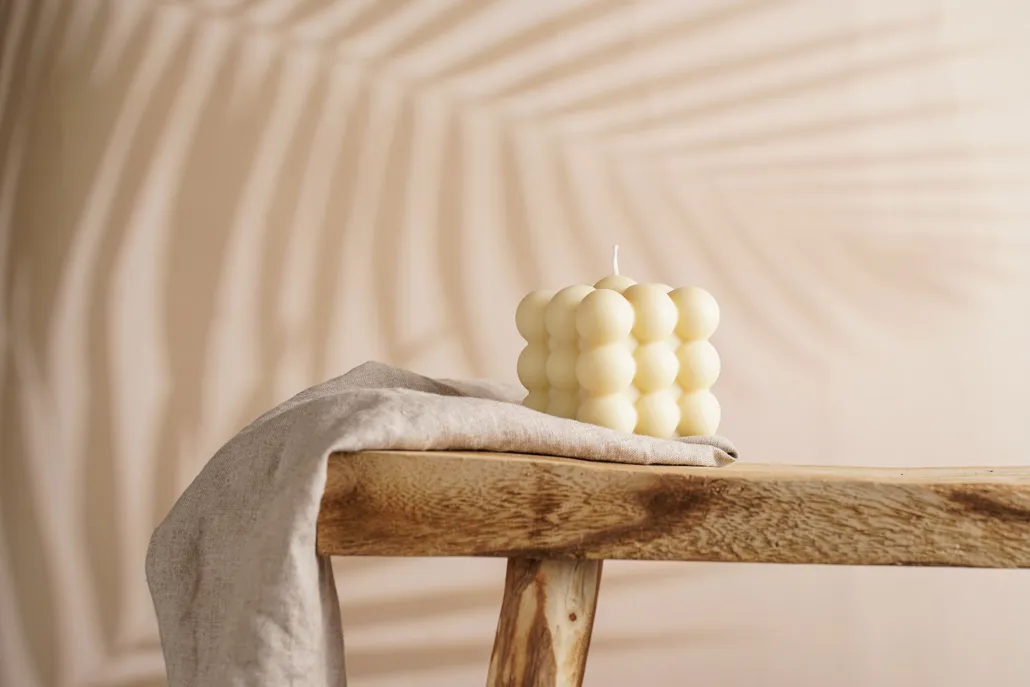 We spoke to Debbie Leigh, Design Manager at sustainable fabrics designer ILIV, who shed further light on homeware textile waste's impact on the planet.
"The textiles industry is one of the largest polluting industries in the world, contributing around 10% of all global carbon emissions and twenty-one billion tonnes of industrial waste. The dyeing and finishing processes used in textile mills account for almost 20% of the global industrial water pollutants found in water supplies.
According to the 2019 Textiles Market Situation Report conducted by WRAP, approximately 900,000 tonnes of textile waste is sent to landfill or incinerated in the UK each year. With homewares textiles contributing to over 40% of this frightening figure.
The need for change has never been more pressing and thankfully consumers are becoming more aware of the dangers of fast homeware and the effect it has on our environment."
Do British consumers think about the environment when buying homeware?
Our survey found that Brits are aware of the environmental impact of buying 'fast' homeware items – two in five (41%) think that buying low-cost homeware is as bad for the environment as fast fashion.
However, only a quarter (25%) research homeware brands before they buy from them to see how 'green' they are. Whether an item is made from environmentally friendly materials is a priority for just over a quarter of the nation (26%).
Over a third (34%) don't seek out homeware made by artisan or independent makers, either and three in ten (30%) are also not keen on second hand or vintage items.
Brits care most about finding high-quality and durable homeware items, with two thirds (66%) naming this as a priority.
Over half (56%) want new homeware to match their current interior style, while cost is a big consideration for 48%.
Brits' five lowest priorities when buying homeware
| | |
| --- | --- |
| Consideration when buying homeware | % for which this is a low priority |
| Knowing who's made it | 58% |
| Made by an independent or artisan brand/individual | 58% |
| Latest trends | 56% |
| If it's second hand or vintage | 54% |
| Made in the UK | 51% |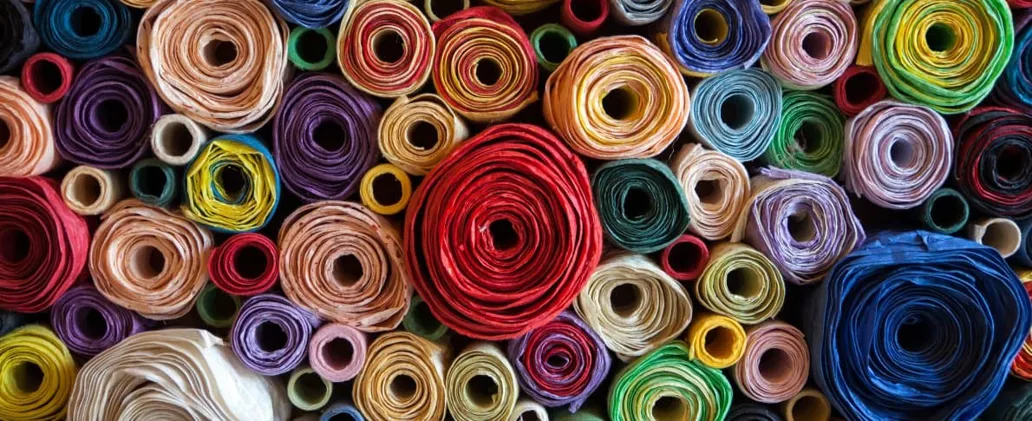 Is buying sustainable homeware affordable?
The perceived cost of sustainable homeware items may be what is holding many Brits back. Almost half (45%) would like to invest in sustainable and ethical homewares but believe they can't afford to.
Meanwhile, only a third believe that more expensive homeware is better for the environment.
This is especially true among the younger generations. Just 13% of 18-24 year olds do not consider whether their homeware is made from environmentally friendly materials at all when buying, versus 25% of 55-64 year olds.
However, cost is seen as a big barrier as 55% of 18-24 year olds would like to invest in more sustainable and ethical homeware but cannot afford to, versus 32% of those over 65.
Investing in quality homeware that you will love for years to come can be a more sustainable way of shopping. If you really love an item, and it won't wear out or break easily, you will be less likely to replace it.
But searching for second hand or vintage home décor is a great way to shop more consciously on a budget. Oxfam's clothes reuse and recycling facility saves approximately 7200 tonnes of clothing from going to landfill every year, and the charity also accepts home décor items.
How to make more sustainable homeware choices
There are a few factors to consider if you want to make sure your homeware is sustainable – for example, who it's made by, what it's made of and where it's being manufactured.
Check out our tips for sustainable interior design to find out more.
At Hammonds, we're keen to pitch in for both people and the planet wherever we can. We take pride in having as little impact on the environment as possible, and in supporting local communities. Read more about how we do our bit.
About our research
We surveyed 2,000 UK adults in June 2022 on their homeware buying habits, including their priorities when making a purchase. We also asked them what they do with homeware they no longer want, and investigated their general attitudes towards sustainability, homeware and the environment. 
To find the value of homeware that's thrown away in the UK every year, we first looked for the average price of different home décor items at the five of the UK's most popular homeware brands. Using these prices, we estimated the average cost of homeware items in the UK.
We then multiplied these values by the mean average number of items thrown away in a year by those surveyed - 9% of the UK's population.
Our UK population figure was sourced from the ONS.
You bring the space, we bring the inspiration
Whether you have an exact vision in tow, or are just at the beginning stage of your home renovation, we have heaps of inspiration for you to get stuck into. 
Find a wealth of design tips, trends and inspiration in the pages of our brochure, magazine and on our blog. Our experts are always ready to help you create dream home, pop in store or book your free design visit for experts to help on bringing your vision to life.