This Must Be The Place by Maggie O'Farrell
|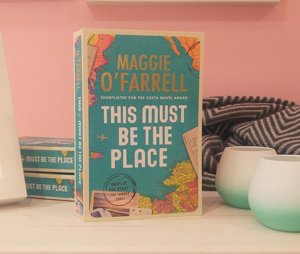 This Must Be The Place by Maggie O'Farrell
Maggie O'Farrell captures the reader in a story of a unique marriage between a former film star, now escaping the unwanted attention of fame, and her husband Daniel, a relatively straight and narrow Brooklyn born linguist. Upon discovering something about a woman he saw twenty years ago, Daniel takes a journey which will send him far from home. Will his love for Claudette be enough to bring him back?
Hammonds Conclusion
Not only will O'Farrell's exquisite writing grip you from the start, making you laugh out loud at times but the life and relationship between Claudette Wells and her husband Daniel is a moving one. O'Farrell has an incredible ability to carry the reader across time from one year to the next and anywhere in between, still allowing the story to trickle through in a comprehendible and enjoyable way. This book is a highly recommended read for this season if you are planning on holidaying. It is just the kind of thing you can get lost in while waiting for hours in between flights or sitting in the sun on a lounger. 
You bring the space, we bring the inspiration
Whether you have an exact vision in tow, or are just at the beginning stage of your home renovation, we have heaps of inspiration for you to get stuck into. 
Find a wealth of design tips, trends and inspiration in the pages of our brochure, magazine and on our blog. Our experts are always ready to help you create dream home, pop in store or book your free design visit for experts to help on bringing your vision to life.