Traditional bedroom ideas to create a classic style
| Bedroom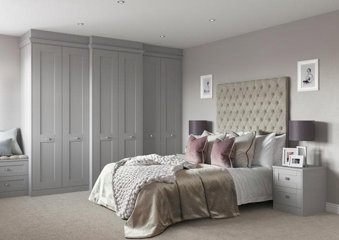 Want to create a classic look and feel to your bedroom? Take a look at our design tips.
There's nothing better than a bedroom style you fall in love with every time you walk in the room. This particular space in the house should be your sanctuary – somewhere you can relax after a long day. So, why would you not want to create a classic style that can withstand the test of time?
Here at Hammonds, we've pulled together our top tips and advice and some traditional bedroom ideas that you can use to create the perfect bedroom space for you.
What is a traditional bedroom?
A traditional bedroom should always look collected. Think beautiful and charming, comfortable and chic. There is an air of sophistication and a warm welcome as soon as you step over the threshold. When designing your traditional bedroom, it's important to pay attention to the floors, walls and woodwork to ensure your backdrops stand out.
Combine fine pieces of furniture, elegant accents and posh fabrics, and establish a classic design that gives the "old traditional" a gentle nudge into the 21st century. You could even try your hand at mixing in the odd family heirloom piece of furniture and gently intertwining it with some modern finishes.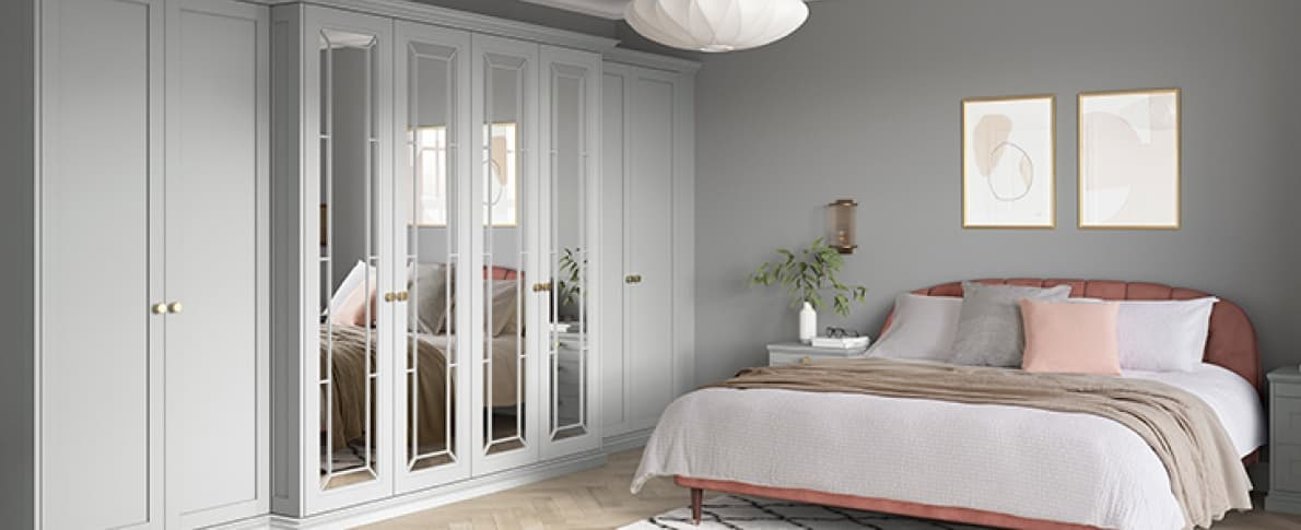 Add touches of elegance
When looking at furniture and accessories for your sleeping space, traditional style requires a touch of opulence and elegance. Why not introduce a four-poster bed if you can but leave off the old-fashioned curtains. There are so many choices available online and in stores at the moment, so no matter what material you'd prefer – whether you opt for wood or metal – you'll be able to find the one for you.
Another great way to add those finishing touches is to use a chandelier instead of a modern light fixture. No matter how big or small you go, a chandelier is the perfect way to add a splash of elegance and glamour to your traditional bedroom.
Love hanging photos and pieces of artwork? You're in luck! A classically styled bedroom can be adorned with opulent frames. Think neutral colours or gold, and choose artwork or photographs that complement the chic and sophisticated look and feel you're creating.
Keep it simple and organised
There's a real beauty to be found in simplicity and order, and at Hammonds we believe that a well-ordered home is the key to a well-ordered life. When you're finishing off your space, don't overdo it with accessories and furniture, keep it simple with only the pieces you need.
By keeping clutter at bay, you'll ensure your bedroom is serene and tranquil – a space you'll want to relax in after a long day. Our classic fitted bedroom furniture will help to keep all your clothes, shoes and accessories tidied away neatly, creating a home for everything. We even have a range of innovative storage solutions including pull-out shoe racks, jewellery trays and cosmetic units.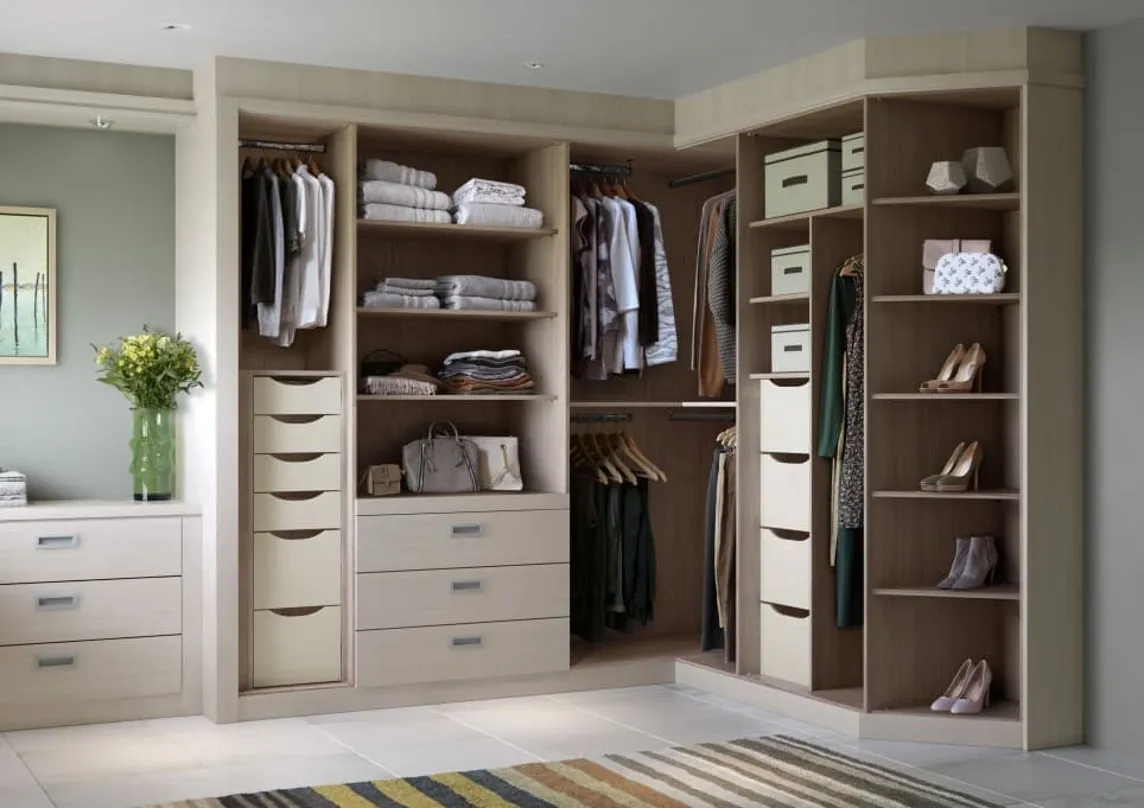 Adopt a serene or rich colour
Think lighter and brighter when trying to incorporate traditional bedroom ideas into your classic styling. Jewel tones and formal-patterned fabrics should be thrown to the wayside to make room for neutral colours and more 'liveable' fabrics. To achieve a more modern classic look, opt for softer colour schemes, crisp white bedding and flowery fabrics with white or cream backgrounds.
As part of the more modern traditional styling, try featuring natural wood finishes into your furniture and pair with soft throws and cushions.
Make it your own
Traditional doesn't have to mean boring! A traditional style as we know it can be brought into the 21st century with modern twists on classic designs. Add artwork that you love that complements the space, dot around plants in chic pots to bring the outside in and even try statement wallpaper on a single wall to create a feature.
Everything can be easily adapted to suit a more traditional style, so don't feel as though you have to look for furniture or soft furnishings that are "old fashioned". It's important to bring your own personality into each room in the home.
Ready to begin planning and designing your new bedroom space? Get in touch with our expert designers to book a design visit. We'll talk you through the range we have, from colours and finishes to detailing and storage solutions.
You bring the space, we bring the inspiration
Whether you have an exact vision in tow, or are just at the beginning stage of your home renovation, we have heaps of inspiration for you to get stuck into. 
Find a wealth of design tips, trends and inspiration in the pages of our brochure, magazine and on our blog. Our experts are always ready to help you create dream home, pop in store or book your free design visit for experts to help on bringing your vision to life.