Why do we enjoy watching home TV shows in the UK?
|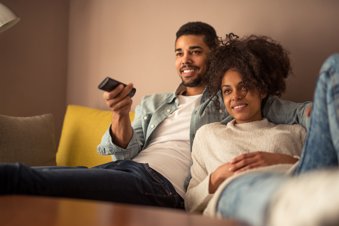 Why do we love home TV shows in the UK?
Home TV shows are a huge part of the British television landscape. From showing off ambitious home renovations to luxurious properties abroad, there's a home or property TV series to suit almost everyone's tastes.
But what is it that makes us so fond of this TV genre, exactly?
We decided to get to the bottom of this question by surveying Brits on what they love about watching property programs, and which ones they enjoy the most.
Top reasons the UK watches home TV shows
According to our survey, 82% of UK adults regularly tune in for at least one home or property TV show – that's about 55 million people!
The top reason Brits love watching home TV shows is to see the process of home renovations unfold, and then the 'after' production from all that hard work! Over half of those we surveyed (51%) named this as their No 1 reason for loving this TV genre.
We consulted Dennis Relojo-Howell, managing director of psychology website Psychreg, on why so many people find watching renovations satisfying.
'We love to see spaces given new life on TV because we all have areas of our homes that we hope to transform – especially since the lockdowns provided us with more time to reorganise our indoor spaces' Dennis said. 'But even prior to Covid, the open space concept in domestic projects held a certain allure.'
The second most common reason given for the nation's love of home TV shows was sheer enjoyment – with over two fifths (42%) simply finding them entertaining.