Your Guide to Wardrobe Door Options
| Bedroom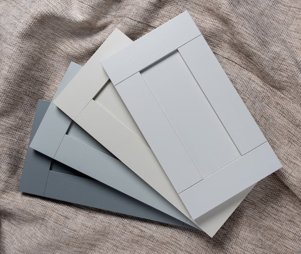 Your Guide to Wardrobe Door Options 
Is it time to refresh your wardrobe? Whatever the state of your clothes collection, wardrobes are essential for storage and are one of the largest and most imposing pieces of furniture you're likely to own.
Your choice of wardrobe door impacts both your furniture's aesthetic appeal and the amount of space it occupies. But whatever the shape and style of your room, from traditional to sliding and bi-fold, you have plenty of appealing options.
Learn more about the different wardrobe door styles below to help find the perfect solution for you.
Traditional doors
Traditional wardrobe doors are classic, robust and will never go out of style. Opening from the centre outwards similar to French shutters, these doors cover your clothes with ease and can be customised with a variety of handles, knobs and other ornamentation to create the exact look and feel you're going for.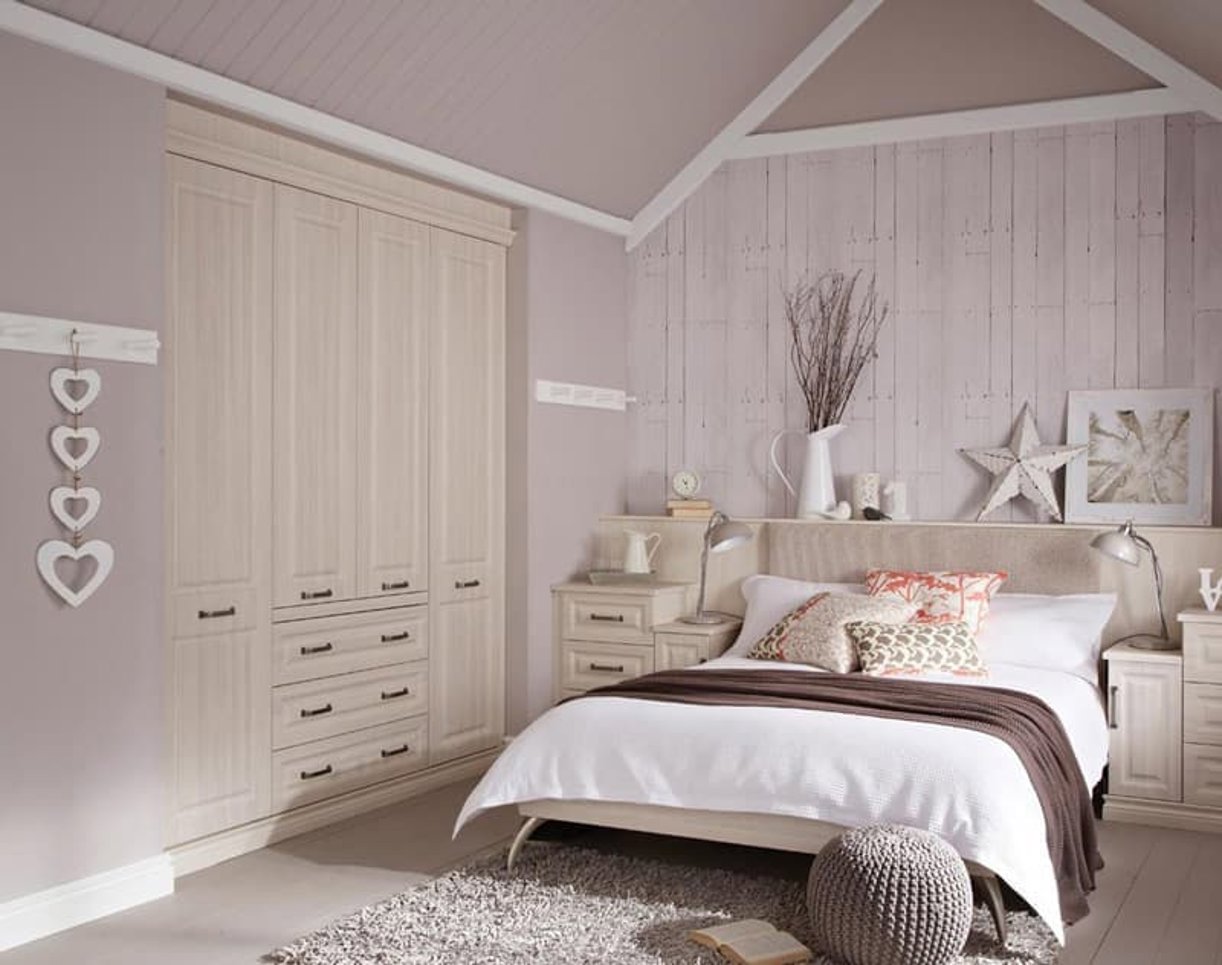 Are you especially short on hanging space? If your wardrobe is deep enough you could create extra storage on the inside by adding hooks or pegs.
"Traditional wardrobe doors may be the original and most familiar type, but you can easily bring them up to date with a more modern colour and finish." – Heather, Hammonds designer    
Sliding doors
Sliding doors are the ideal solution if you're short on floor space but still want a floor-to-ceiling wardrobe as you won't need to make room for the doors to open out into. When built with quality materials and craftmanship, your doors will slide to reveal or conceal the contents of your wardrobe effortlessly.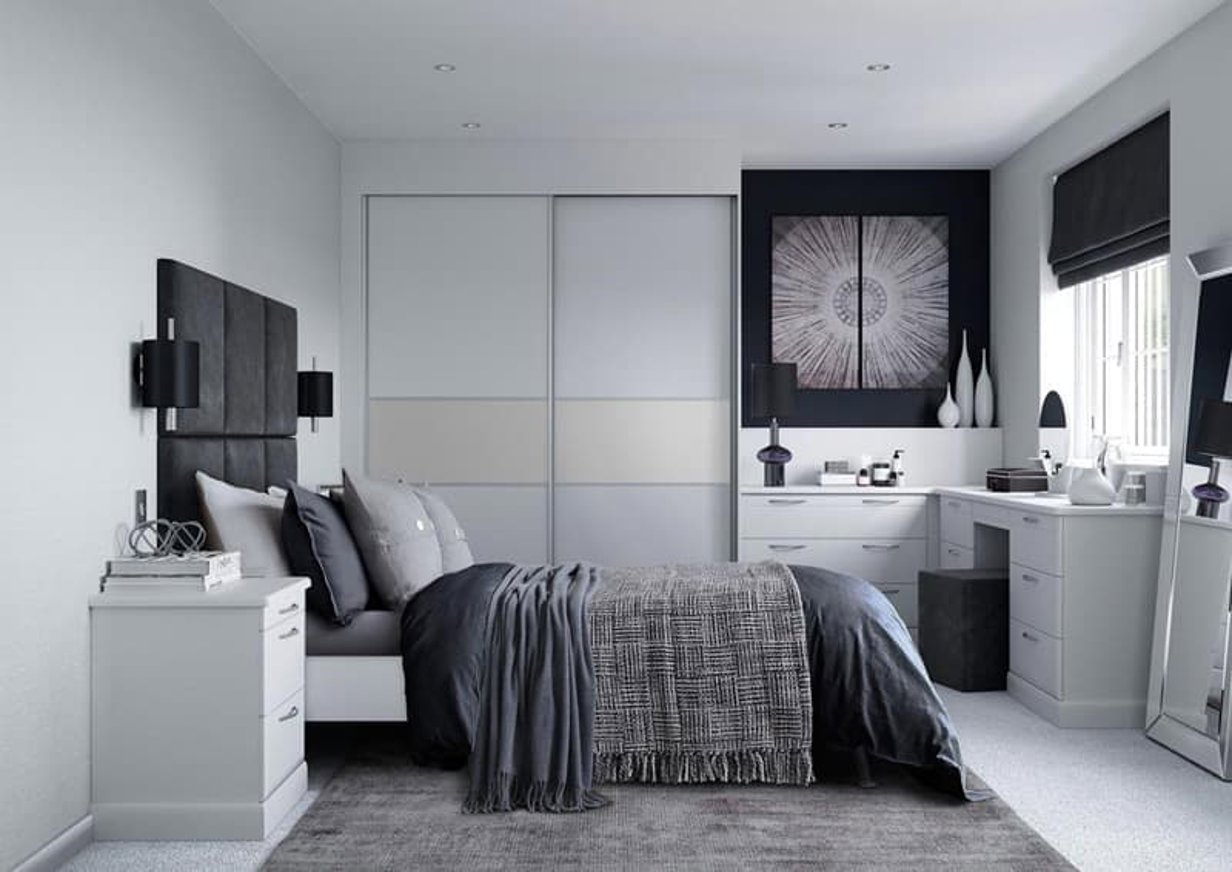 Sliding doors are great for kids as there are fewer sharp corners to bump into, while choosing mirrored doors can help to make your room feel even bigger. Mirrored doors reflect light to create the illusion of a more expansive space, and remove the need for a full-length mirror, too.    
Bi-fold doors
Another space-saver, bi-fold wardrobe doors are sleek and contemporary and newly available on all our fitted wardrobe ranges. Unlike sliding doors however, bi-fold doors can be fully opened and closed along their entire width in one smooth movement, allowing you to see your clothes collection in all its glory.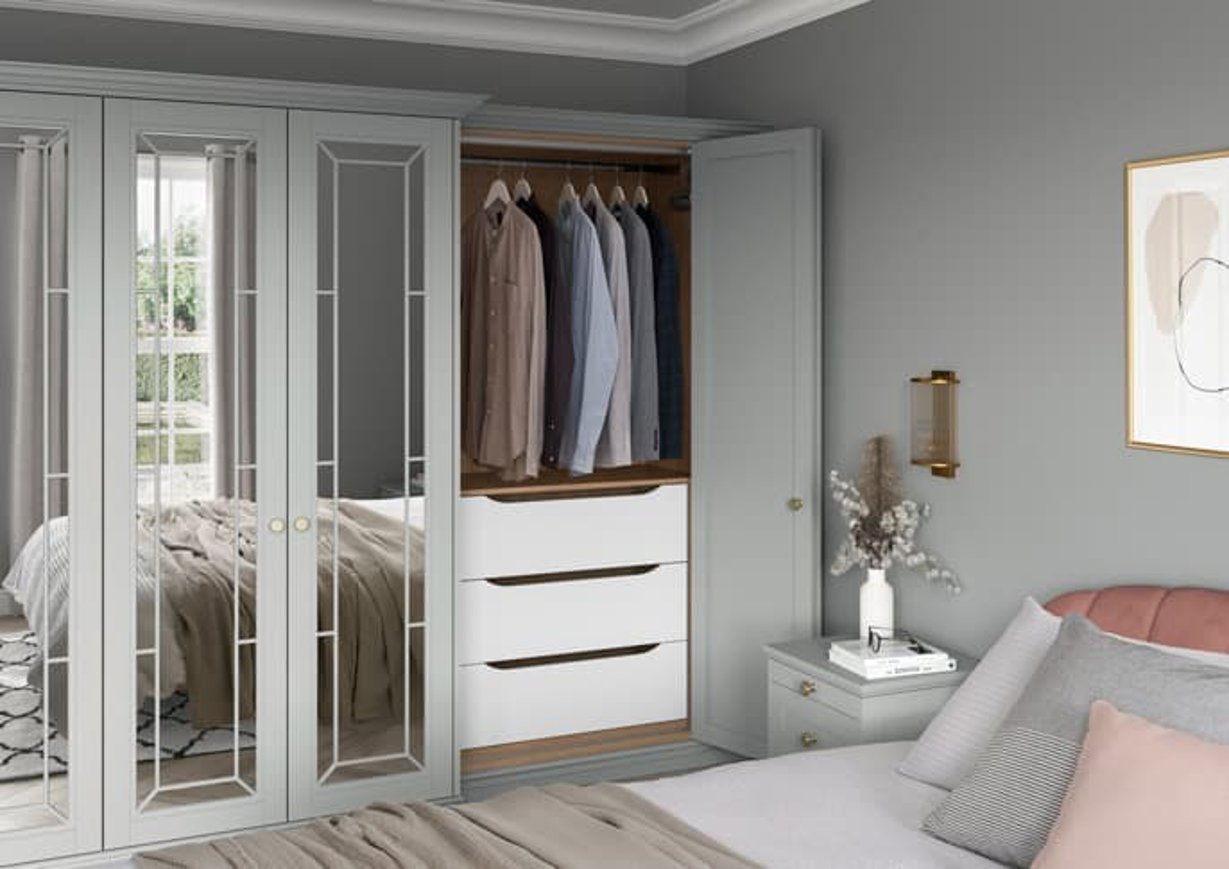 A popular choice for patios and sometimes referred to as concertina doors, this style folds back in sections when it's time to get at the clothes inside. 
"I'm delighted to see that we've introduced bi-fold on all our fitted wardrobe ranges. They're stunning whether you're short on space or not!" - Josh, Hammonds designer
Open frame
Offering a minimalist aesthetic reminiscent of a Scandinavian clothes store, open wardrobes feature no doors whatsoever and put your clothes on display at all times. They're typically cheaper as you're paying for less material and are an interesting - if less practical - design choice.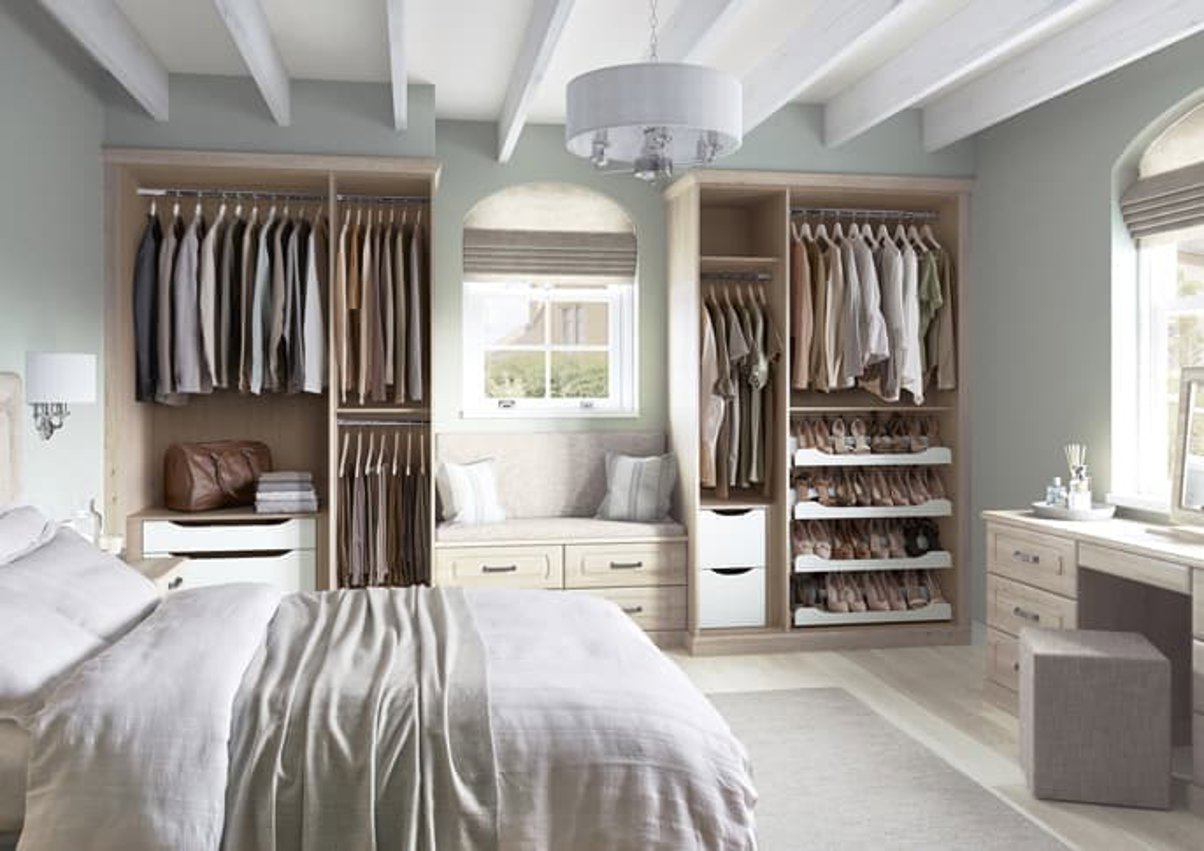 You'll need to take extra care to make sure your clothes are well organised and in good condition. Overfilling an open wardrobe can quickly make your bedroom look messy, while underfilling can leave it looking bare. You may also need to give more thought to your choice of hanger to create a consistent style.
Choosing the right option for you  
You may already have your dream wardrobe doors in mind or could still be busy comparing options. Whatever stage you're at, there are a couple of things to consider before you start your new project.
First, where are the doors going? Are you adding them to a free-standing wardrobe yourself, or having them installed as part of a fitted bedroom furniture set? You're likely to have much greater opportunities for customisation with a fitted wardrobe – and that's not to mention the wardrobe interior itself.
Next, consider the look you're aiming to create in the room and what existing furniture and décor you're hoping to match your wardrobe with. Classic, sliding and bi-fold wardrobe doors are all available in a variety of styles, colours and finishes; from classic to contemporary and everything in between.  
Booking a free design visit is a great way to get advice from an interiors expert and inspire new ideas. You can also request a free brochure to compare wardrobe door styles in the meantime, or head over to the Hammonds blog for more guides, how-to manuals and real-room makeovers. 
You bring the space, we bring the inspiration
Whether you have an exact vision in tow, or are just at the beginning stage of your home renovation, we have heaps of inspiration for you to get stuck into. 
Find a wealth of design tips, trends and inspiration in the pages of our brochure, magazine and on our blog. Our experts are always ready to help you create dream home, pop in store or book your free design visit for experts to help on bringing your vision to life.