Mirrored Home Office Furniture
Transform your home office with mirrored furniture. Perfect for making even the smallest rooms appear spacious, mirrored furniture creates the illusion of a larger, brighter space as the light reflects off its surface.
Contemporary designs
Our extensive collection of mirrored home office furniture features mirrored doors and surfaces across a selection of the ranges available at Hammonds. There's the bold Art Deco Langton, which makes an event of even the smallest spaces, or the Marden, which is a simple design that offers refined elegance. Our perfectly proportioned shaker-style Seton also lends itself perfectly to a mirrored door. Browse the collection and see what could work well in your home.   
An experienced team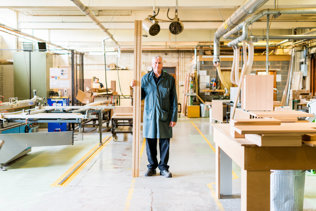 When you choose Hammonds, you're getting expert help from a skilled team. We've been creating custom, made to measure furniture for decades. Now, we can bring that expertise to your home, incorporating the mirrored home office furniture that you want, no matter the size or shape of the room. With nearly a century's worth of know-how, we've developed a seamless, end-to-end process to ensure your vision becomes a reality.
Need Inspiration?
Refine your vision for your home office by booking a free design visit and source further inspiration from our magazine, free brochure or blog.