Fitted Living Room Cabinets
Built-in display cabinets are excellent for injecting life into rooms that are crying out for some much-needed contrast. Fitted furniture provides an easy solution to separate open-plan living spaces into more distinctive areas. Bespoke living room cabinets are an ideal way to do this while maximising storage in the process.
Versatile designs
Our fitted display cabinets are incredibly versatile and can be filled with anything you like – from books to ornaments, picture frames and house plants.
We pride ourselves on our wealth of knowledge and experience when it comes to fitted furniture. Whether it's converting an alcove into a beautiful built-in display cabinet or creating a functional workspace, we know exactly how to transform any corner of your home into something resourceful.
Book a free home design visit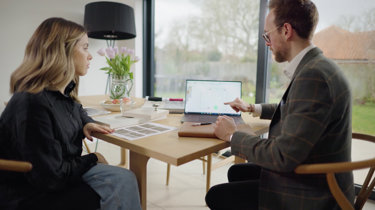 To see how our fitted lounge wall units would look in your sitting room, book a free home design visit today. One of our experts will visit your home at a convenient time and help bring your vision to life.
Book a Free Design Visit
Need Inspiration?
Refine your vision for your living room by booking a free design visit and source further inspiration from our magazine, free brochure or blog.