Beige Fitted Furniture
Beige provides the perfect neutral backdrop, working perfectly with any other colour. It's also a calming colour, making it the ideal choice for creating a comfortable and restful interior. Ready to transform your home? Browse our offering of beige fitted furniture below.
Stylish and practical
Imagine if you could make a change that both elevated the appearance of your home and freed up more space for storage? That's exactly what you get with Hammonds. Our beige fitted furniture combines elegance with functionality, giving you the best of both worlds.
Made to measure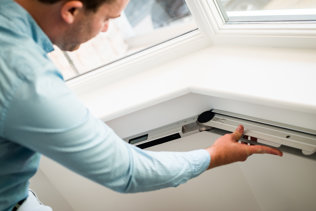 We tailor to your needs at every stage of the process, ranging from the collaborative design visit to the installation of your beige fitted furniture. Traditional craftsmanship is a rare thing these days. With it, we're able to better customise our products, including fine details and finishing touches that make all the difference.
Need Inspiration?
Refine your vision for fitted living by booking a free design visit and source further inspiration from our magazine, free brochure or blog.