Black Fitted Furniture
Black is a powerful and versatile colour that adds a sense of sophistication and elegance to your home. Our black fitted furniture is the perfect way to transform your home's interior, whether you want to create contrast, make a bold statement or simply tie together a room.
Bold and timeless
Black is a versatile colour which can complement a wide range of textures, patterns and styles. When used strategically, it can also create a sense of depth and make any room feel more spacious. This effect is only amplified by black fitted furniture, which also opens up your home by turning awkward areas into practical storage space.
Made to measure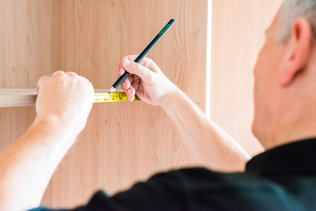 Need Inspiration?
Refine your vision for fitted living by booking a free design visit and source further inspiration from our magazine, free brochure or blog.