Grey Fitted Furniture
Create a stunning and functional living space with our grey fitted furniture. Designed to meet your home's unique needs, our built-in storage solutions ensure that every inch of your home is as functional and stylish as possible.
Modern and versatile
A staple colour in contemporary design, grey is a neutral and sophisticated backdrop in any living space. Working well with almost any colours, it can be used to create a variety of moods — ranging from calm and soothing to bold and dramatic. With a range of styles available, you're sure to find the perfect grey fitted furniture for you in our range.
Clever solutions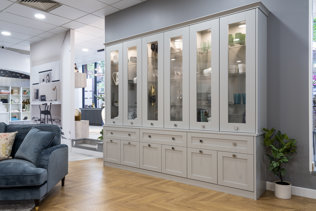 Looking for a way to make your home more attractive and clutter-free? Look no further than our catalogue of custom grey fitted furniture. Providing a bespoke solution that's both aesthetic and functional, our grey fitted furniture seamlessly blends in with your home as it is now — whether that's with its unusual features or its existing colour scheme.
Custom-made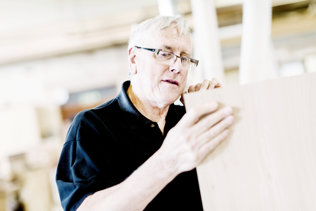 At Hammonds, we offer the complete package. All the way from designing your grey fitted furniture to manufacturing and installing it, we're here to take the hard work out of transforming your home. What's more, thanks to our expert workmanship, coupled with our stringent selection of materials, your furniture is built to last for generations.
Need Inspiration?
Refine your vision for fitted living by booking a free design visit and source further inspiration from our magazine, free brochure or blog.