White Fitted Furniture
Looking to give your home a new lease of life? Get a crisp and refreshing interior with our bespoke white fitted furniture. Built with your unique needs in mind, it's sure to help you to maximise the potential of your living space.
Clean and pure
White is a timeless and versatile colour that can make any space feel bright and airy. Working well with any other colour in the spectrum, it gives you endless design possibilities with which to play. Our white built-in furniture can transform your home into a serene sanctuary, making it the perfect place to unwind after a long and tiring day.
Smart solutions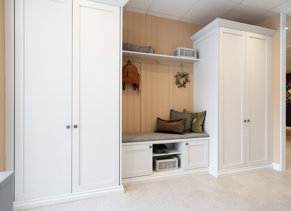 Custom-made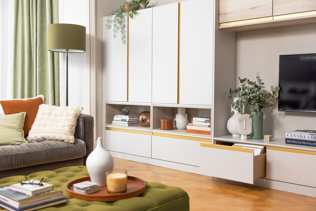 Our bespoke, white fitted furniture is tailored to your exact needs. We pride ourselves on collaborating closely with our customers, finding ways to make your space work better for you. From the initial design consultation to the final installation, we'll work hard to take the stress out of transforming your home.
Need Inspiration?
Refine your vision for fitted living by booking a free design visit and source further inspiration from our magazine, free brochure or blog.