Glass Fitted Furniture
Transform your space with our stunning glass fitted furniture. Perfect for any room of the house, our catalogue is designed with modern living in mind. With a range of styles from sleek and modern to classic and traditional, our glass finishes will elevate the appearance of your home.
Smart and classy
Our glass built-in furniture is perfect for adding a touch of elegance and sophistication to any space. By bouncing light around your rooms and making them appear larger, our glass fitted furniture will make your home seem more open and more inviting.
Made to measure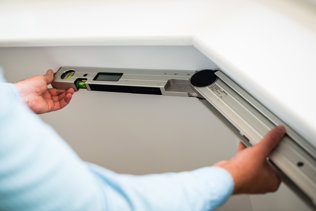 No matter how you want to give your home a new lease of life, our team of experts will design a solution that matches your needs. Our custom-built glass furniture is made with the finest materials and built by experts who are passionate about their craft. From design to installation, we take care of every aspect of the process to ensure that you get the best possible outcome.
Need Inspiration?
Refine your vision for fitted living by booking a free design visit and source further inspiration from our magazine, free brochure or blog.