Matt Fitted Furniture
Looking for ways to make your home more beautiful and functional? Our collection of matt fitted furniture is sure to transform your space. We offer a range of stylish solutions, carefully designed to help you to make the most of your home's potential.
Subtle and classy
Our matt built-in furniture is low-key and distinguished, allowing it to fit in with a variety of interior design styles. Its shine-free surfaces provide a powerful depth of colour, as well as a textural quality that make your space feel more cosy and comfortable.
Clutter-free space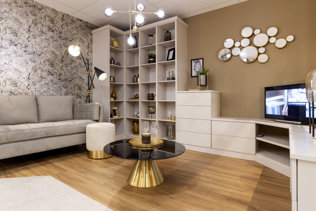 Elevating the style of your living space isn't the only benefit of our matt fitted furniture. It also optimises the use of space in your home, helping to create a more streamlined and clutter-free appearance. With our bespoke designs, you'll get the best of both function and aesthetics in a single package.
Made to measure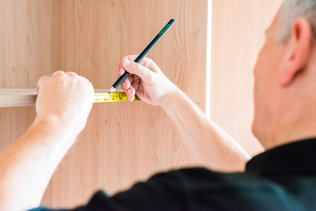 Need Inspiration?
Refine your vision for fitted living by booking a free design visit and source further inspiration from our magazine, free brochure or blog.