Painted Fitted Furniture
When it comes to creating your ideal space, it helps to have plenty of options. That's why we offer a wide variety of colours in our collection of painted fitted furniture, making it easy for you to personalise your home.
Vibrant hues
When used strategically, colours can transform your living space into the home of your dreams. Whether you prefer your environment to be bright and airy or dramatic and cosy, the key is in the colours that you choose. Take advantage of the huge selection of colours that we offer for our painted built-in furniture.
Maximise your space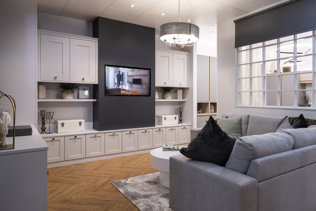 Bespoke service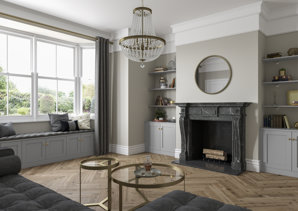 When you choose Hammonds, you're choosing to work with experts who are passionate about their craft. Throughout the entire process, starting with designing your painted fitted furniture to and ending with installing it, we'll take your vision as our guiding star — delivering a truly bespoke service.
Need Inspiration?
Refine your vision for fitted living by booking a free design visit and source further inspiration from our magazine, free brochure or blog.