Decorative Fitted Furniture
Looking to de-clutter your home? Our decorative fitted furniture helps you to maximise your space while also adding a touch of style. Custom-built by passionate experts, our clever storage solutions will make your home both more functional and more beautiful.
Character and style
Decorative style adds personality and charm to your living space. By using lines, colours and textures, we can deliver the finishing touches that create visual interest in your home. We customise our decorative built-in furniture to your personal style, creating the perfect new centrepieces for any room.
Seamless storage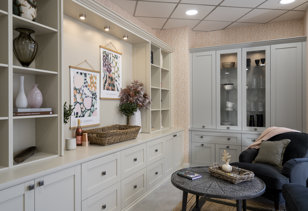 Don't worry if you're struggling to deal with awkward spaces in your home. Our decorative fitted furniture is the perfect solution. We'll survey your home and provide you with clever, custom-made solutions — providing you with seamless savings on space so that you can make the most out of your rooms.
Made to measure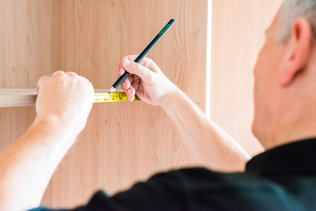 Here at Hammonds, we pride ourselves on our excellent customer experience. We offer a full-service solution and account for your unique requirements throughout the process — from design through to installation. This ensures that you receive decorative fitted furniture that's tailored to your needs, each and every time.
Need Inspiration?
Refine your vision for fitted living by booking a free design visit and source further inspiration from our magazine, free brochure or blog.