Luxury Fitted Furniture
Looking for an opulent upgrade for your home's interior? Our bespoke storage solutions are designed to enhance your living space's style and functionality in one fell swoop. Browse our range of luxury fitted furniture and find the perfect fit for your home.
Upgrade your style
A touch of luxury can transform your home into a haven of relaxation and sophistication. We design our custom furniture solutions with your personal tastes in mind, delivering luxury fitted furniture that elevates your interior design.
Quality and expertise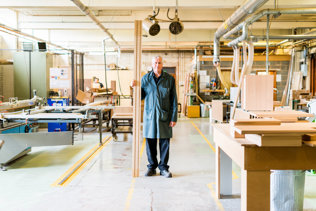 Expert workmanship and attention to detail are our hallmarks here at Hammonds. We use our wealth of expertise to design, manufacture and install luxury built-in furniture that's made to measure. What's more, since we only use high-quality materials, you can rest assured that your investment will stand the test of time.
Need Inspiration?
Refine your vision for fitted living by booking a free design visit and source further inspiration from our magazine, free brochure or blog.