Shaker Fitted Furniture
Transform your living space with the crisp edges and minimalist design of Shaker-style fitted furniture. The Shaker design embodies understated sophistication and elegant efficiency to provide custom furniture that gives you a great blank canvas to style your home.
Timeless designs
Shaker-style fitted furniture is a classical design that dates back centuries and has been a timeless addition to many homes ever since. The no-frills design of these pieces emphasises practicality and simplicity.
Every storage opportunity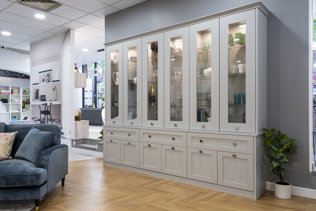 At Hammonds, we believe a well-ordered home is the key to a well-ordered life. Whether you're looking for a Shaker-style fitted dining room unit or made-to-measure lounge wall cabinets, we've got all the custom storage solutions you need. Keep clutter at bay and give every belonging a home with our Shaker-style built-in furniture options.
Make the most of your space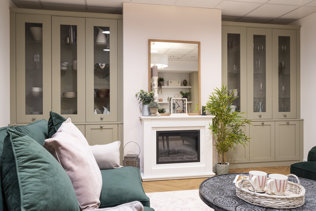 Your home is just as unique as you are, and it might have its quirks in the form of sloping ceilings and awkward alcoves. You'll be glad to hear that no matter how tricky the shape and size of your room, fitted furniture will make the most of your space. Our Shaker-style cabinets and shelves are made to measure and custom-built for your living space.  
Need Inspiration?
Refine your vision for fitted living by booking a free design visit and source further inspiration from our magazine, free brochure or blog.