Shaker Style Fitted Wardrobes
If you're looking for clean, simple lines combined with efficiency then look no further than one of our Shaker style fitted wardrobes. This classical design dates back centuries, when members of the religious sect created furniture that was beautiful, practical and simple.
It's a testament to those early designs that a Shaker style wardrobe can still take pride of place in a modern-day bedroom. That crisp, sharp look has endured down the years, and the gloriously uncomplicated nature of its aesthetic means it can complement a whole range of existing schemes.
De-clutter your space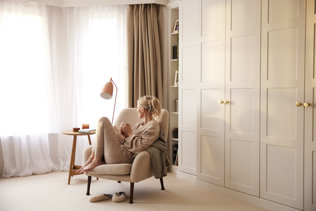 Bespoke service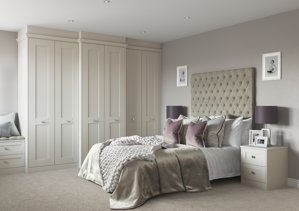 Of course, every individual is unique, and we treat our customers accordingly with an entirely bespoke service. Is your bedroom an awkward shape, for example? Is there a sloping ceiling? Do you need additional shoe storage, or extra hanging space? Whatever you're looking for, we can tailor your Shaker style built-in wardrobes perfectly.
Need Inspiration?
Refine your vision for your bedroom by booking a free design visit and source further inspiration from our magazine, free brochure or blog.