Buying the dream bedroom: where to spend and save in the January Sales
| Bedroom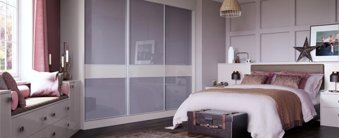 Buying the dream bedroom: where to spend and save in the January Sales
When it comes to creating the perfect bedroom, everyone has a budget in mind. The good news is you don't need bottomless pockets to bring your dream to life. By choosing when to splurge and when to save, and shopping smart in the January Sales, you really can get the look for less.
Here are five smart buys and five ways to save. A list worth adding to your post-Christmas shopping list.
The five smartest buys in the January Sales
There's no denying it. When it comes to bedrooms, some purchases are worth every penny. Our shortlist of the five most important investments covers the things no bedroom should be without in 2019. These are the buy-with-care cornerstones of good design that define your room's overall style, keep it comfortable and practical, and reflect your true personality.
1. Open up to custom curtains
Even small windows draw the eye and create a natural focal point in your bedroom. So, it's well worth investing in quality fabrics to frame them. While off-the-shelf curtains may be cheaper, made-to-measure curtains give you far more choice, fit windows snugly, block out unwanted light, keep heat in and bring a quality feel to the whole space.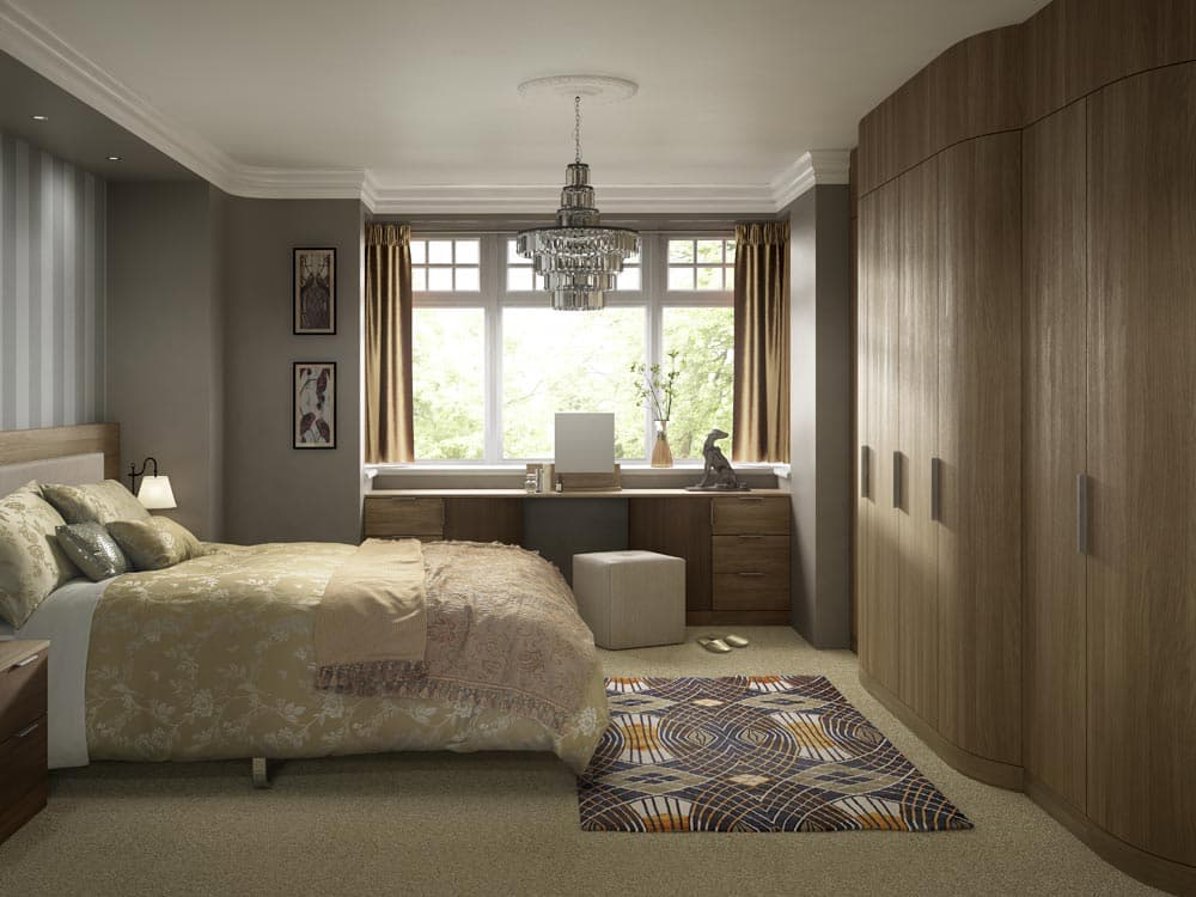 2.    Change over to fitted Wardrobes
From indulgent walk-in-wardrobes to inspired sliding solutions that make smaller spaces breathe, selecting the right storage can transform the layout and style of your bedroom. But choose carefully. If you're looking to make the most of every inch, free-standing wardrobes can be a false economy – leaving unsightly gaps and filling your bedroom with a patchwork of different design ideas. Look out for January offers on fitted wardrobes that fill the space from floor-to-ceiling and work around awkward angles and sloping ceilings. These bespoke designs also give you the freedom to choose colours, styles and finishes. So, you can give everything in your bedroom a consistent look and feel.
3.    Make yourself comfortable with quality furniture
Whether you're shopping for a chest of drawers, buying matching bedside tables or on the look-out for an upholstered headboard, it's worth investing in something that is built to last. A well-chosen, beautifully-crafted piece of furniture can bring you a lifetime of comfort and take your bedroom design to the next level. Look out for furniture that is made with reinforced frames, soft-close drawers or natural materials – plus pieces that come with an extended guarantee.
 4.    Wake up to the benefits of a new mattress
With so many style decisions to make, it's easy to overlook the most important – your choice of mattress. When you consider that we spend up to a third of our lives sleeping, it's easy to see why a good mattress can make all the difference. From traditional springs to modern memory foam, finding one that suits the way you sleep can be priceless.
5.    Bid on a work of art
Art is highly personal, and that's precisely why it deserves pride of place in your bedroom. While original paintings illustrations and photographs can be expensive, they add real character and set the tone for the rest of your bedroom. However, if you're buying on a budget, don't worry. With art, less is definitely more, and by purchasing a few key pieces, you can easily make a big style statement. Look out for artist's auctions on eBay, or shop around on online creative art markets like Etsy.
Five ways to save on style in the January Sales
Alongside key pieces sit the smaller accessories and decorations that fill out your design and make your bedroom genuinely unique. By choosing a few on-trend designs, you can easily update your whole room and bring new season style to every corner. And this is where the January sales really come into their own. By buying wisely, you can stock up on off-the-shelf bedroom style, without breaking the bank. Here are five quick and easy wins that dial up the colour and character of your room.
1.    Cushions and throws
Different textures break up your bedroom, create points of interests and add subtle layers of style to every surface. For a punch of on-trend colour, opt for hero cushions in vibrant teal, ink or emerald and add a touch of boutique hotel chic. Layer up your bed with a refined velvet, silk or jersey quilt. Or pump up the playfulness with a faux fur throw, and create the perfect place to hibernate this winter.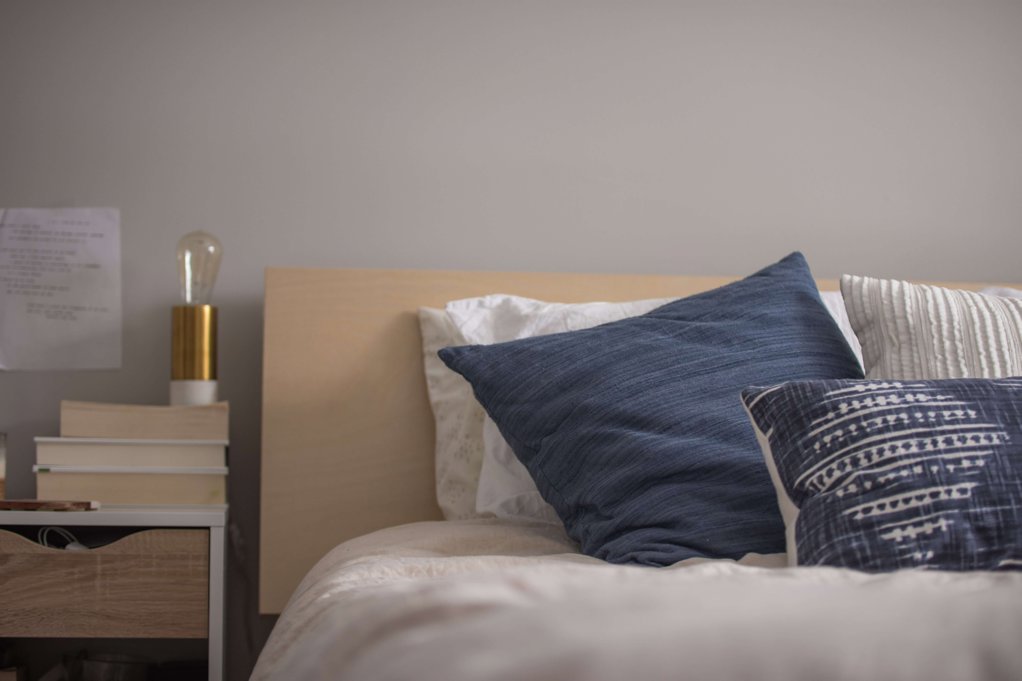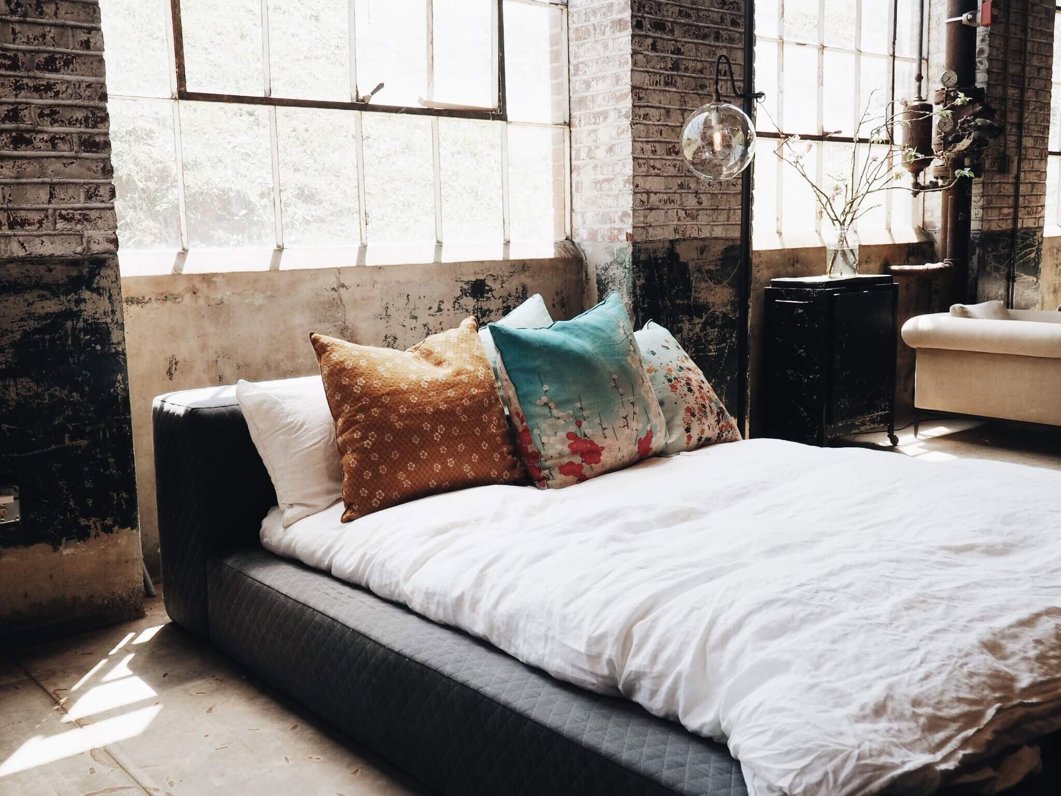 2.    Bed linen
Crisp white cotton sheets and duvets are a simple way to add 5-star formal luxury to your bedroom and let your wardrobes and furniture do the talking. Alternatively, add a pop of colour with pillowcases in bright accent colours and bring your bed linen up to date. 
3.   Mirrors
From fairytale, floor-to-ceiling floor-standers, to decadent dressing table toppers, a good mirror is a must. Let the light into your room and open up small spaces with an over-sized wall-mounted mirror, create a personal pampering space, or add a scene-stealing centrepiece that makes your bedroom feel rich and opulent.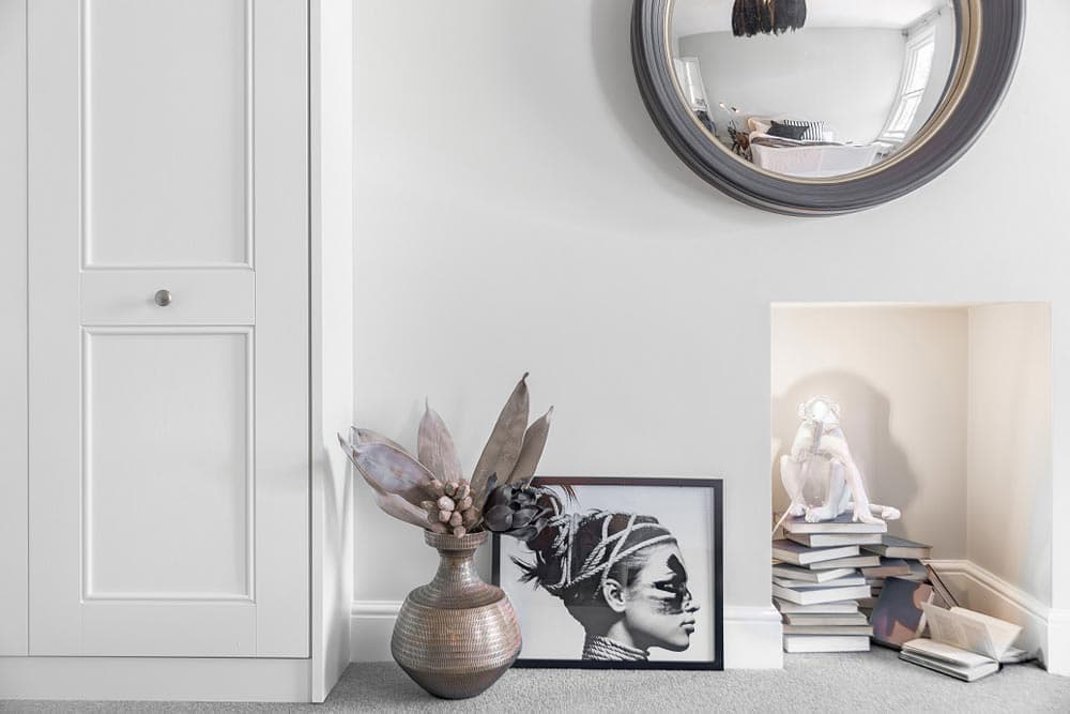 4.   Lamps
At the flick of a switch, lighting can change the whole mood of your room, and create a relaxing hideaway as day turns to night. Turn up your personal style with a designer desk lamp or flamboyant floor lamp and add a welcoming glow to your bedroom. Or, look out for inexpensive table lamps that can reveal your bedside tables in a new light.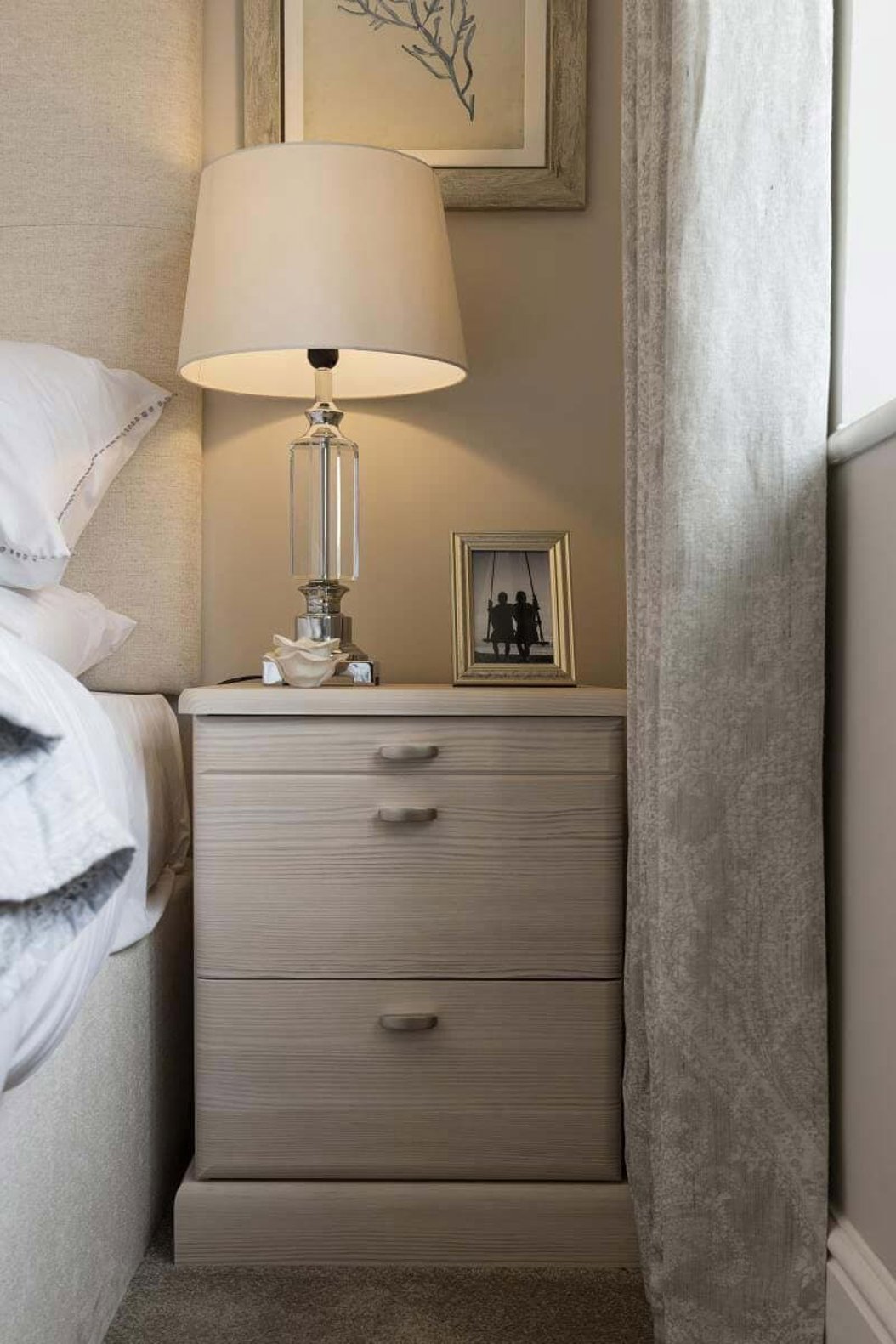 5.   Frames
If you can't quite stretch to a new gallery of artwork, reframing existing artwork or photographs can give your favourites a new lease of life. While more expensive than off-the-shelf frames, custom bespoke picture frames allow you to add designs in a broader range of colours and styles that blend into your existing theme. Choose wood frames for a hint of natural warmth, brushed aluminium for a touch of contemporary chic,  or a decorative frame with concave corners for an attractive vintage feel.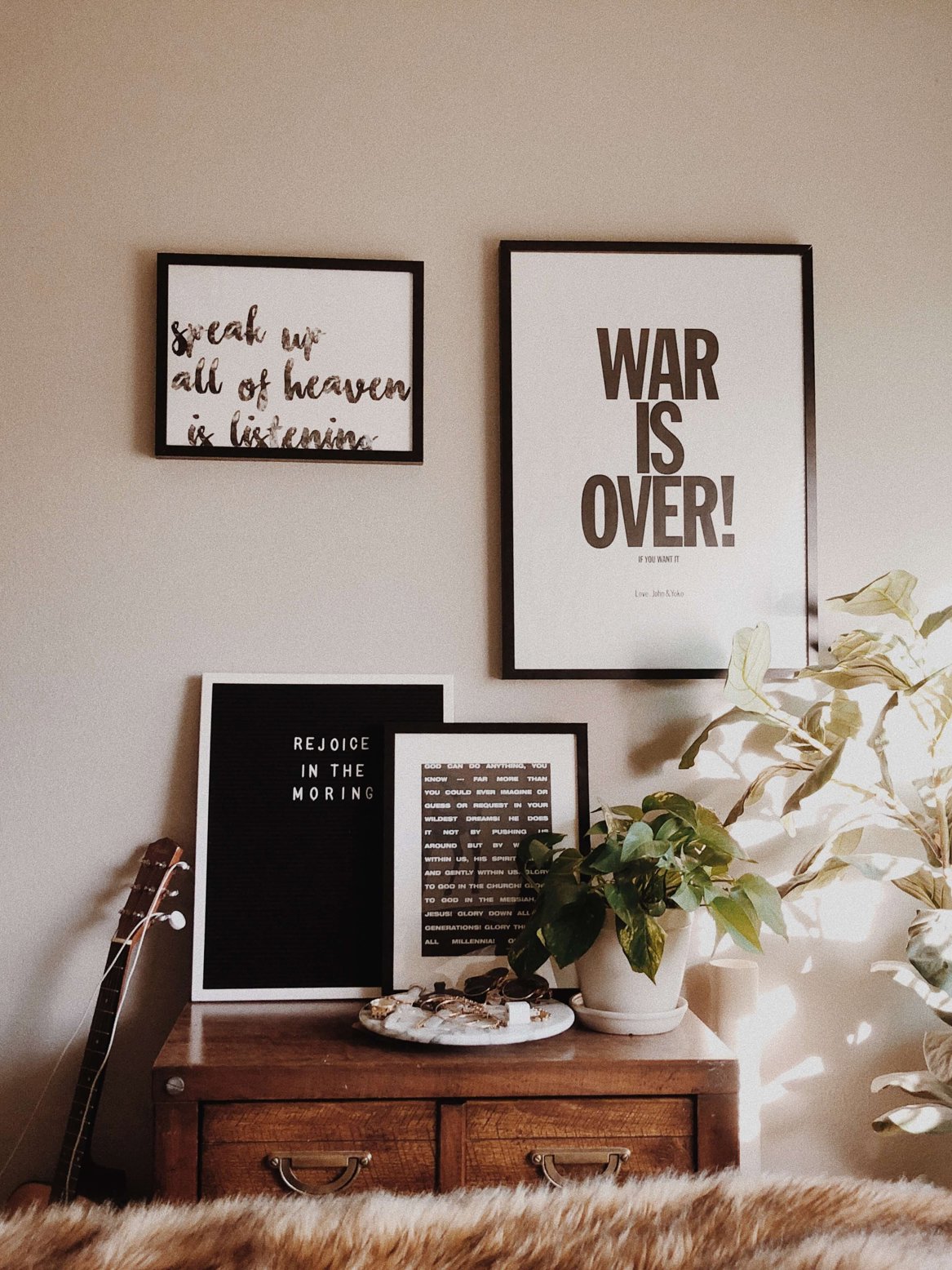 January doesn't have to be blue, start creating your dream bedroom today and take advantage of our amazing sale.

Find your perfect bedroom for less in the Hammonds January Sale
You bring the space, we bring the inspiration
Whether you have an exact vision in tow, or are just at the beginning stage of your home renovation, we have heaps of inspiration for you to get stuck into. 
Find a wealth of design tips, trends and inspiration in the pages of our brochure, magazine and on our blog. Our experts are always ready to help you create dream home, pop in store or book your free design visit for experts to help on bringing your vision to life.