Can you find all the missing items in the house?
|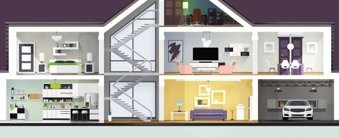 Can you find all the missing items in the house?
Here at Hammonds, we pride ourselves on creating bespoke fitted furniture to help transform houses into beautiful homes. During lockdown, we've appreciated the comfort of our homes and the time we spend in them even more.  
However, no matter how much time we spend in our homes, there are certain household items that we always seem to lose around the house, no matter how well we know our space. From a favourite pair of socks to your smartphone phone, you look away once second, and it's gone the next!
Can you find all eight commonly lost items in this home we've created? It takes the average person 29 seconds – much quicker than it takes to actually find the items when you lose them!
The items are:
A TV remote
A pair of socks
Car keys
Glasses
Mobile Phone
Umbrella
Purse/Wallet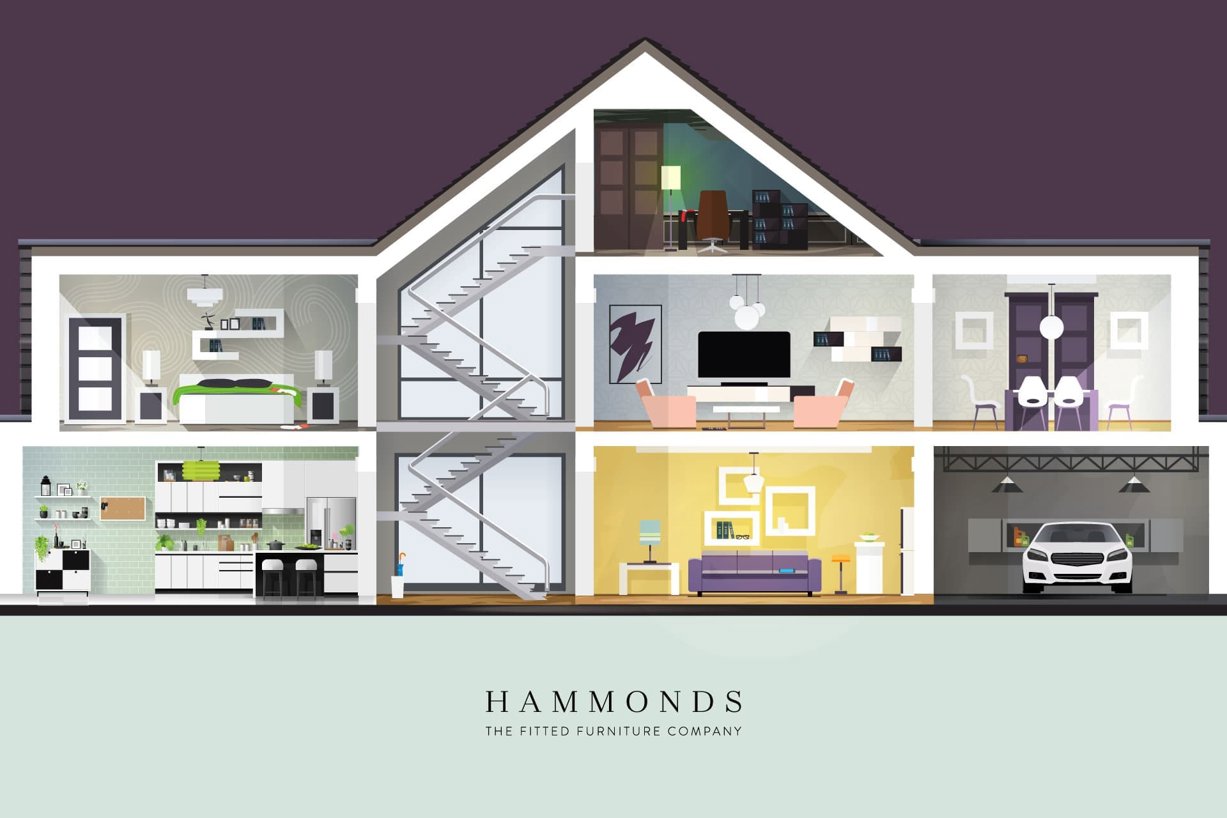 Did you find them all? If not, don't fret. You can see all the answers circled below!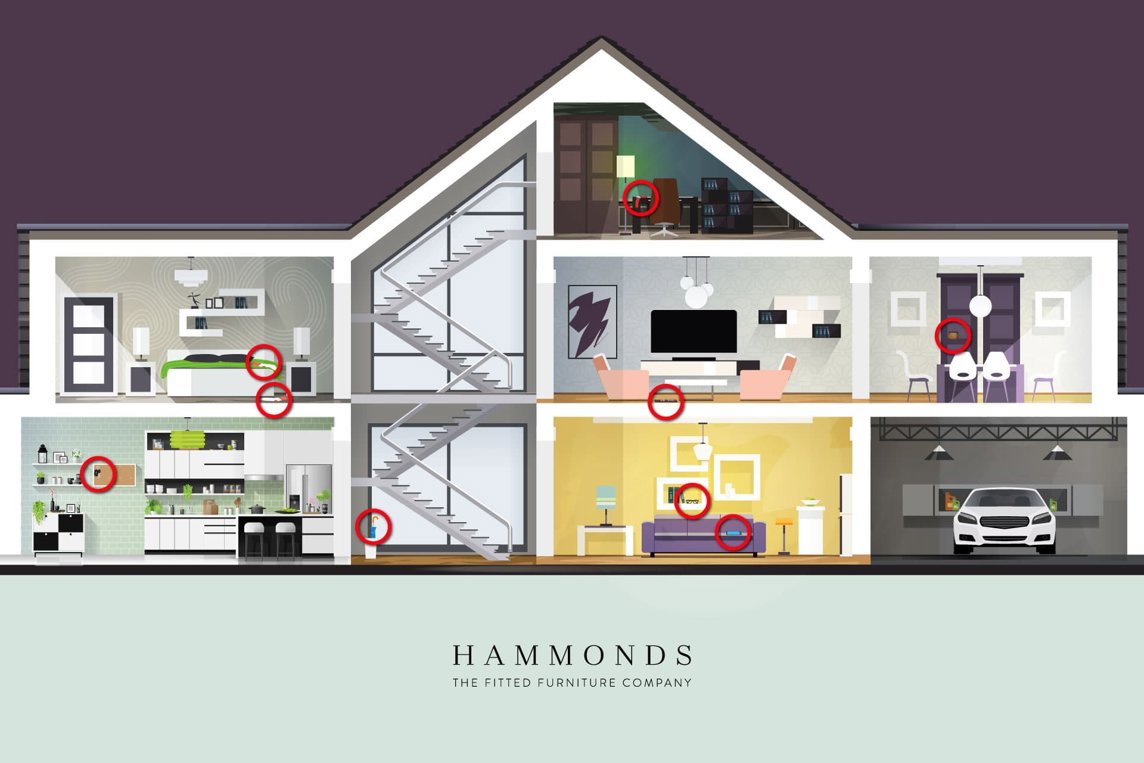 If you often find yourself losing these items, fitted furniture can be a great way to ensure everything has its right place, while helping your rooms look great.
For more brainteaser challenges, check out of you can identify the famous character from their bedroom here, or if you can find all the presents hidden in the house in our Christmas brainteaser!
You bring the space, we bring the inspiration
Whether you have an exact vision in tow, or are just at the beginning stage of your home renovation, we have heaps of inspiration for you to get stuck into. 
Find a wealth of design tips, trends and inspiration in the pages of our brochure, magazine and on our blog. Our experts are always ready to help you create dream home, pop in store or book your free design visit for experts to help on bringing your vision to life.