Fitted Hinged Bedroom or Fitted Sliding Wardrobes, what is your style?
| Bedroom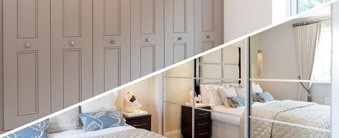 Fitted Hinged Bedroom or Fitted Sliding Wardrobes, what is your style?
Have you discovered your style yet? Fitted hinged wardrobe doors or sliding robes, both with a wide variety of ranges and finishes but with one key distinguishing door style design.
Explore the collections to help you discover the best wardrobe style for you and your home...
Fitted Hinged Bedroom Collection
Do you love the idea of a timeless classic style bedroom? Encompassing modern tradition, why not take a look at our painted hinged door ranges. Available in thirteen tones, the Harpsden and Croft have a beautiful shaker style with a distinct wood grain painted finish. 
Or go for the indistinguishable look of real wood with our Willoughby range for fitted wardrobes with that beautiful oak finish.
For a more modern take on the hinged door wardrobe we have a wide variety within our collection, available in contemporary tones. Our recently launched smooth door Avon with a delicate curved edge combines the stylish simplicity of a modern range with a glamorous finish. A highly versatile look that can sit right at home with a multitude of styles.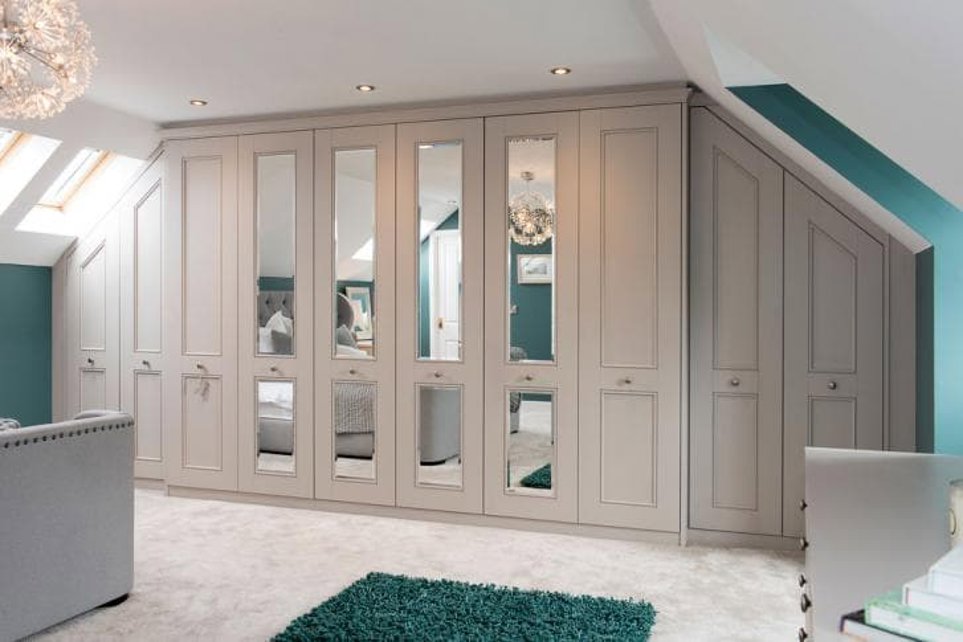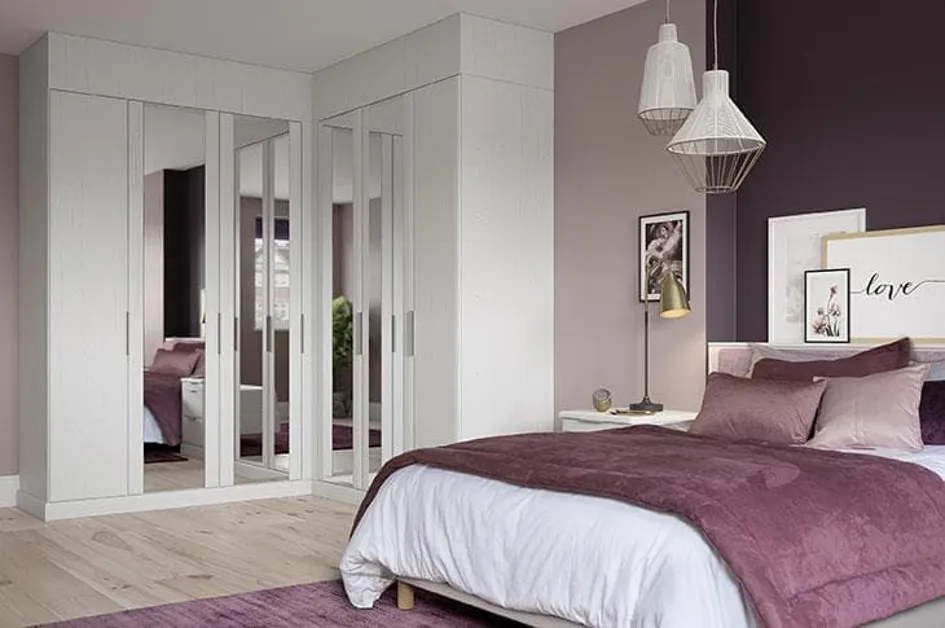 Sliding wardrobes are perfect in smaller spaces and box rooms, giving you as much variety as our hinged collection, the design choice is endless. For an ultra-modern look, take a look at the wide variety of gloss door finishes. For smaller rooms, explore mirrored sliding wardrobe doors, reflecting the space and light, letting the room appear more spacious.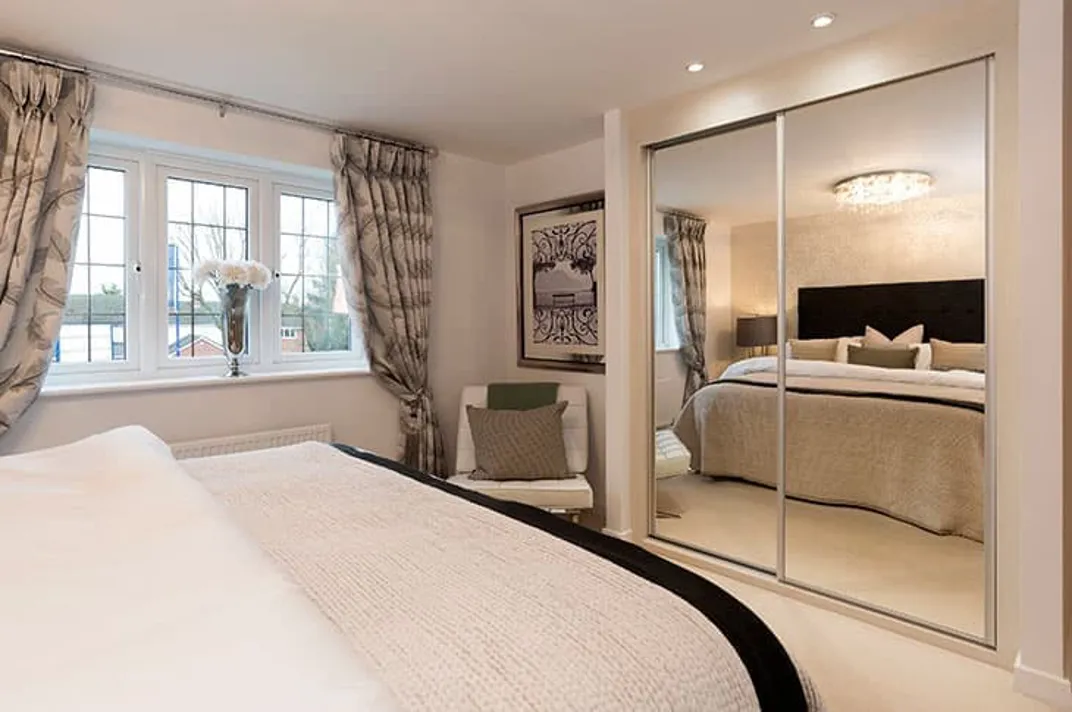 If you love the practicality of sliding wardrobes but prefer a style a little more classic, our painted sliding wardrobe collection cleverly combine the two to create a beautiful and versatile look. A luxurious, hand-painted finish and quality solid doors that glide effortlessly. Take a look at our shaker style inspired Harpsden sliding wardrobe doors, available in a beautiful palette of 9 painted finishes and also with a mirrored middle panel.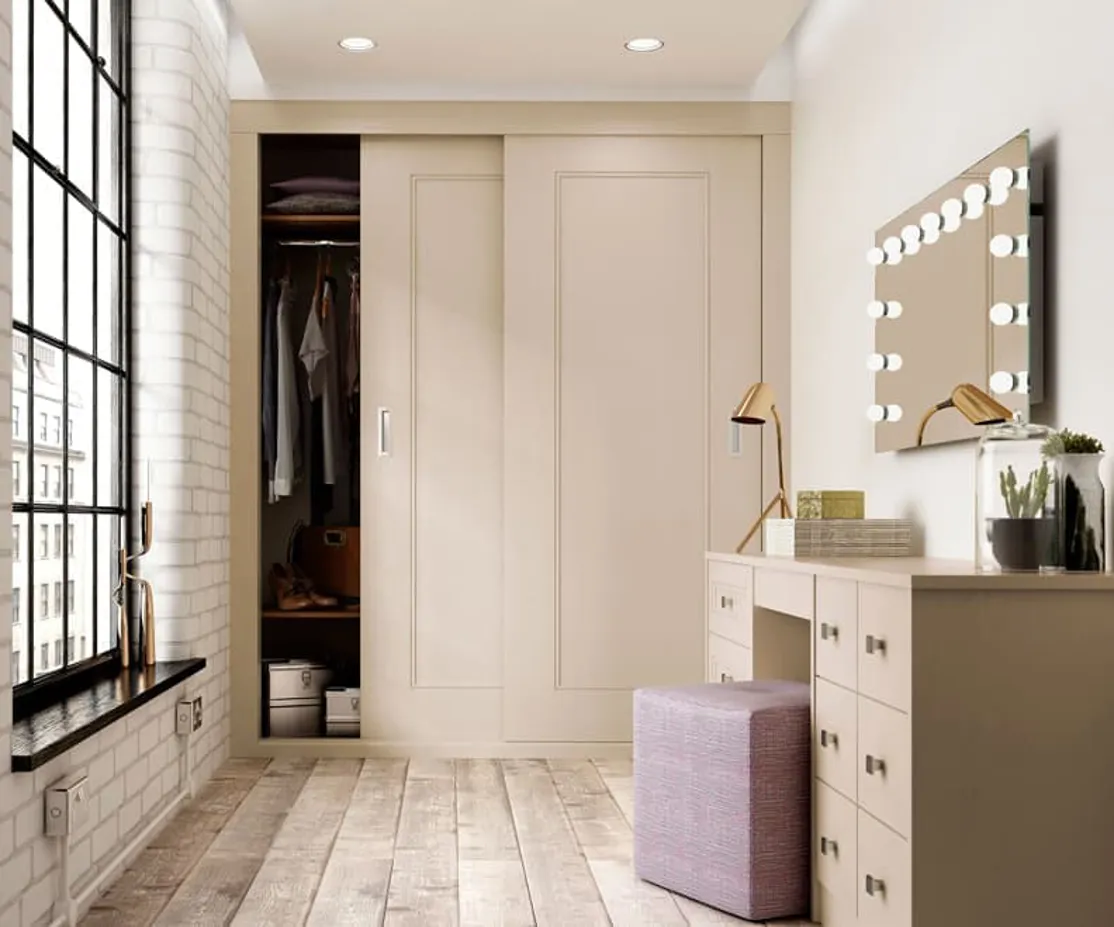 If you need some more inspiration why not take a look at our real customer's rooms to see the style they chose for their new sanctuary. From glamorous showstoppers, to quaint cosy kid's bedrooms, all matched with the range that suited their style and space the best.
Have you found the style for you? Discuss your favourite ranges with a Hammonds expert designer face to face at a free design visit and discover how to bring it to life in your home. 
You bring the space, we bring the inspiration
Whether you have an exact vision in tow, or are just at the beginning stage of your home renovation, we have heaps of inspiration for you to get stuck into. 
Find a wealth of design tips, trends and inspiration in the pages of our brochure, magazine and on our blog. Our experts are always ready to help you create dream home, pop in store or book your free design visit for experts to help on bringing your vision to life.