Five Easy Ways To Maximize Your Wardrobe Space
| Bedroom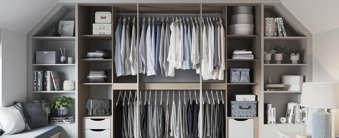 Five Easy Ways To Maximize Your Wardrobe Space
Whether you have a walk-in wardrobe the size of a small guestroom, or a closet the size of a broom cupboard, fitting everything in can often be a struggle.
But cramming your clothes together creases them. And it's difficult to see what you have, so choosing an outfit becomes a chore.
If your clothes are squashed like sardines, try these tips to make the most of your space.
Tip 1: Don't wear it? Don't keep it!
Most people wear 20% of their clothes 80% of the time. You feel you have "nothing to wear"  even when your rails are wilting under the weight. Assess the contents of your wardrobe. Do you wear it, does it fit, and does it make you feel good? If not, it's time to say goodbye.
Tip 2: Stash your seasonal clothes
Are you mixing beach wear with winter woolies or sandals with snow boots? Don't let clothes you won't wear for six months hog precious hanging space. Keep your wardrobe season-appropriate and make choosing outfits simple.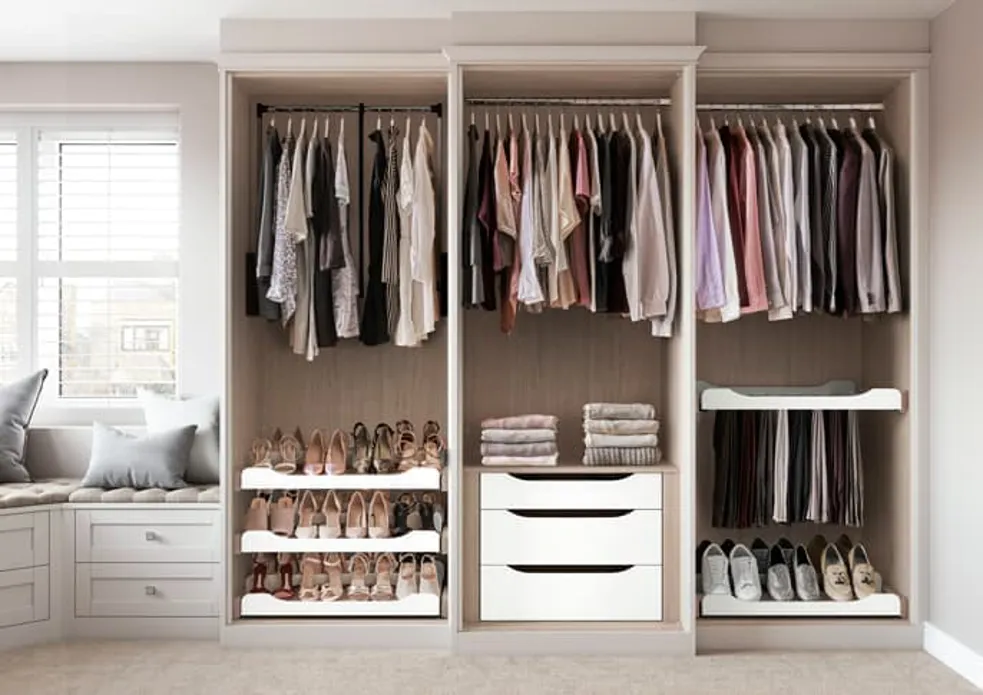 Tip 3: Use the right hangers
If there's never enough room on your rails, could your coat hangers be the culprit? Large bulky hangers steal space, leaving less for clothes. Take a look at slimline hangers. They take up half the space, making them an excellent antidote to overstuffed wardrobes.
Tip 4: Discover your wardrobe's hidden storage potential
Don't ignore the shelves at the top of the wardrobe. They are great for those out-of- season clothes, or suitcases. Built in shoe racks along the bottom of the wardrobe will make the best of that space where free standing single rail wardrobes don't. A pre-dresser fitted on the inside of the wardrobe door can allow for a few ready to go items, perhaps the selected outfit for the next morning. Have you ever considered double hanging rails? These are great solutions when you have plenty of short hanging items like blouses and blazers.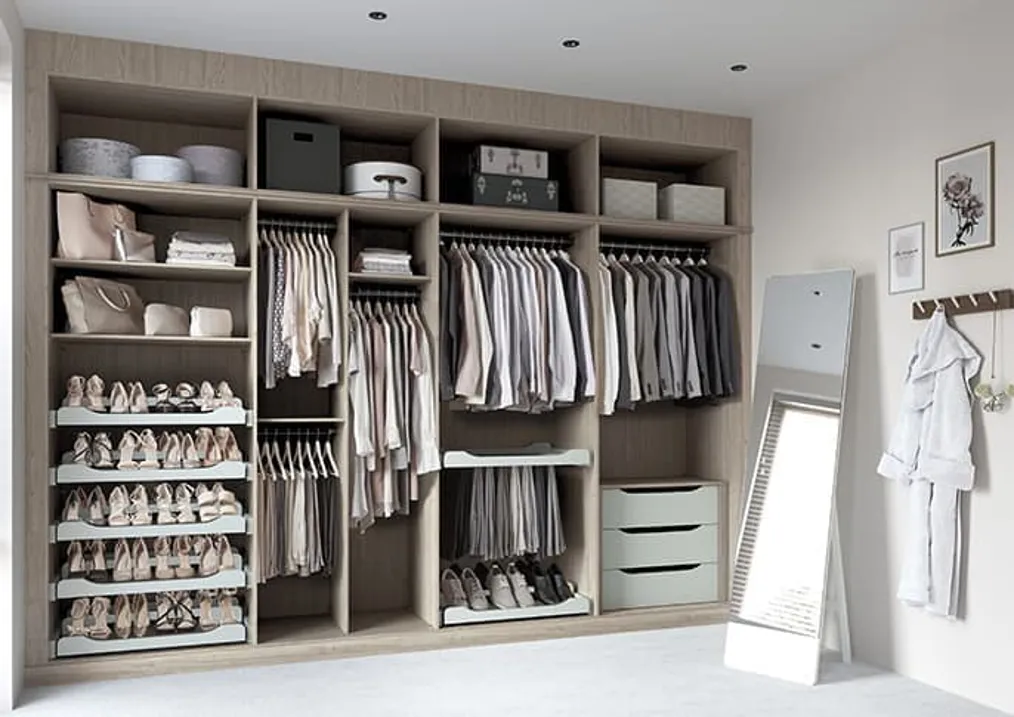 Tip 5: Invest in Fitted Wardrobes
Consider investing in fitted wardrobes to make use of all available space, like those odd corners and sloping ceilings. Pick your perfect blend of drawers and shelves to store everything from ball gowns to gym wear. Then include useful features like pull-out shoe or trousers racks, or extendable hanging rails to make your wardrobe as individual as you are.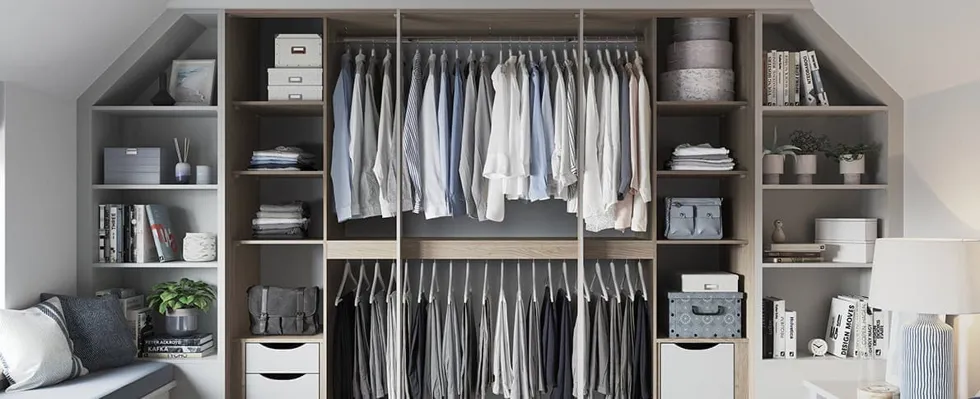 You bring the space, we bring the inspiration
Whether you have an exact vision in tow, or are just at the beginning stage of your home renovation, we have heaps of inspiration for you to get stuck into. 
Find a wealth of design tips, trends and inspiration in the pages of our brochure, magazine and on our blog. Our experts are always ready to help you create dream home, pop in store or book your free design visit for experts to help on bringing your vision to life.