Five Steps to Great Bedroom Design
| Bedroom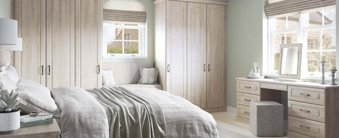 Five Steps to Great Bedroom Design
Your bedroom is such an important and personal place. It acts as a sanctuary for you to relax, unplug and unwind, but it also needs to be perfectly practical and work in the way you need it to.
Whether you're starting from scratch or your bedroom has been on the 'to-do list' for a little too long, knowing where to begin with bedroom design can be tricky.
The question of how to design a bedroom is not an easy one to answer, so we've put our five steps of great bedroom design together, to help you create your dream bedroom layout, whatever size or shape it may be.
1. Planning your bedroom design
Where oh where to begin? Before you get started with all the exciting bits, like wallpapers and accessories, there a few things to consider. They might seem like little details, but they can have a huge impact on how you plan your perfect bedroom layout:
The space itself
Whether you're working with small and snug or big open-plan, assessing the area you have to play with is an excellent place to start. Every bedroom is unique; angles, ceilings and other awkward spaces, they all make a difference. Drawing out a rough layout and finding the fiddly spots can help you make decisions on what bedroom storage and furniture you need.
Natural light
Take some time to notice how the light interacts with your room at different times of the day; this can make all the difference to the colours and general ambience of your bedroom.
Power points
As you start to think about your layout, it's a good idea to look at your current plug situation. This can help you think about the flow of the room when planning where things will go; making sure the room works for you.
Fitted Furniture
When you are assessing the layout and functionality of your bedroom, fitted furnishings can offer a fantastic solution — wardrobes for example. Freestanding can be awkward, they're 'one-size fits all', and this doesn't always work when it comes to a room as personal as your bedroom. Freestanding also means should you have an awkward sloping ceiling or a little cranny crying out to be put to good use; your options are limited. The beauty of fitted wardrobes is that they are built to fit your room, making the most of every inch.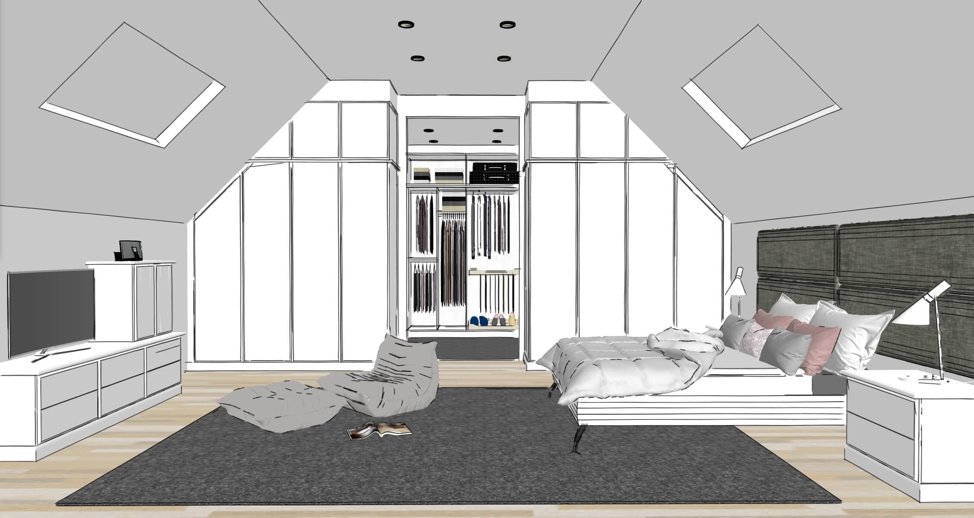 2. Design inspiration
This is the fun part. Once you have decided on your layout, you can get started visualising your space. You might have lots of bedroom design ideas, but bringing them to life can be tough. An ideal way to get started is to create a mood board; this can act as a place to get your design ideas down and give you a sense of the finished space. It's also a fantastic way to see if there's a particular style you are more drawn to. Sometimes a second opinion can really help too, ask friends and family for their thoughts.
Here are our tips to get your interior imagination going:
Find images that inspire you or little ideas you might want to recreate for your room. It can be anything that sparks your inner interior designer. Online tools like Pinterest make this easy.
Try to keep it focused; it's so easy to get carried away with exciting ideas for other rooms, trust us, we know! Do things one room at a time. 
Make sure you get samples. This is an absolute must. Fabrics, paints and wallpapers can look completely different depending on where they are. Make sure you see them in the light of your bedroom through the day and night. Seeing things on screen is a great way to start, but your bedroom is a sensory experience, so being able to feel textures and see them in-situ makes a big difference.
Give it the overnight test. If you're not 100% sure about something, leave it and come back to it. If you don't love it, it doesn't go on the mood board.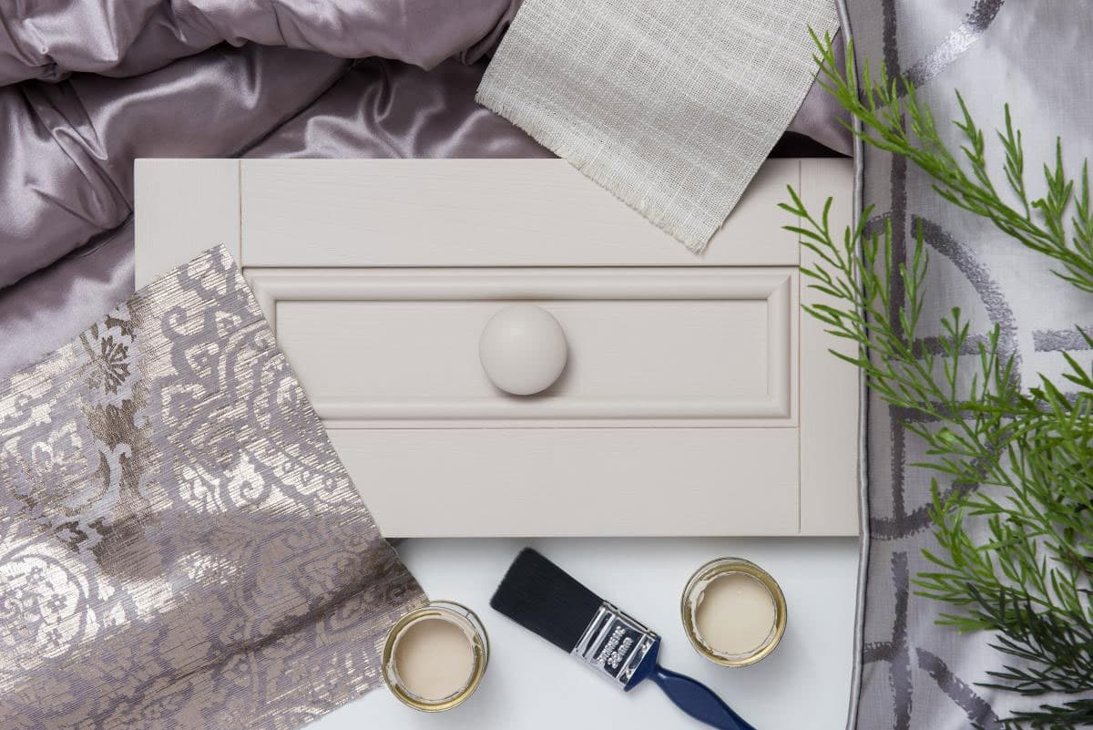 3. Choosing the right colour palette
"Colour does not add a pleasant quality to design – it reinforces it", Pierre Bonnard 
Your colour palette will set the tone of any bedroom design idea and help create the sanctuary you're dreaming of.
Sticking to a light, neutral palette is an easy way of making any space feel bigger and brighter. Think spa-like hues of dusty greys, caramel creams and misty whites. Sounds dreamy, doesn't it? This makes the perfect backdrop for your key pieces of furniture like your wardrobes, dressing table or drawers and it's absolutely clash-proof.
Neutral doesn't have to be bland; you can add bursts of colour with your accessories. The beauty of accessorising is that they can be changed as and when you please, whereas replacing more permanent features can be timely and pricey.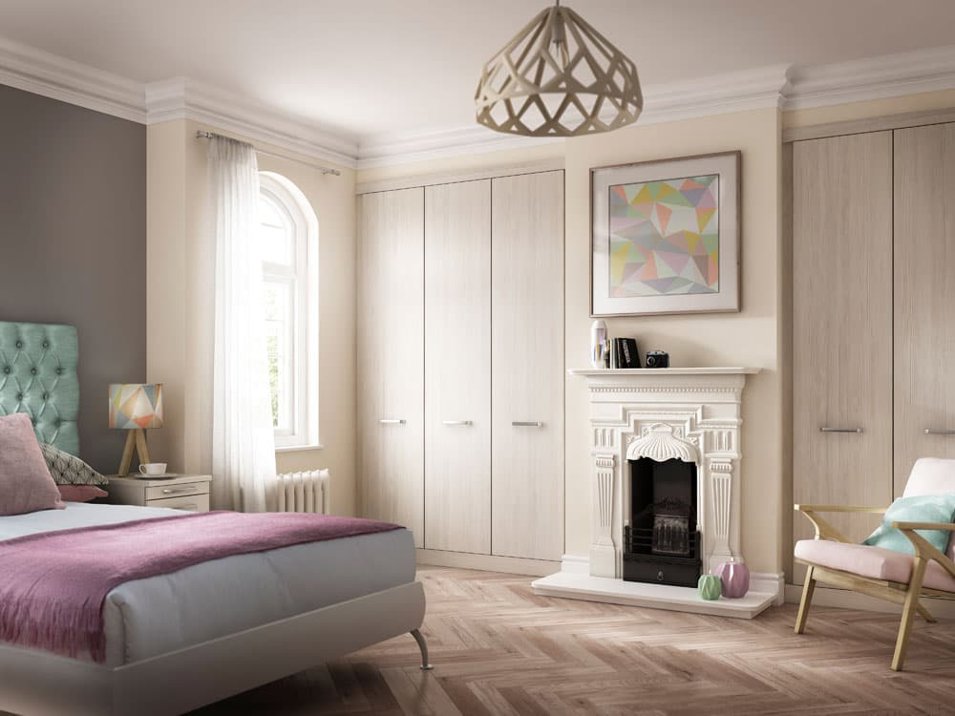 4. Storage is always the solution
"Form follows function – that has been misunderstood. Form and Function should be one, joined in a spiritual union." Frank Lloyd Wright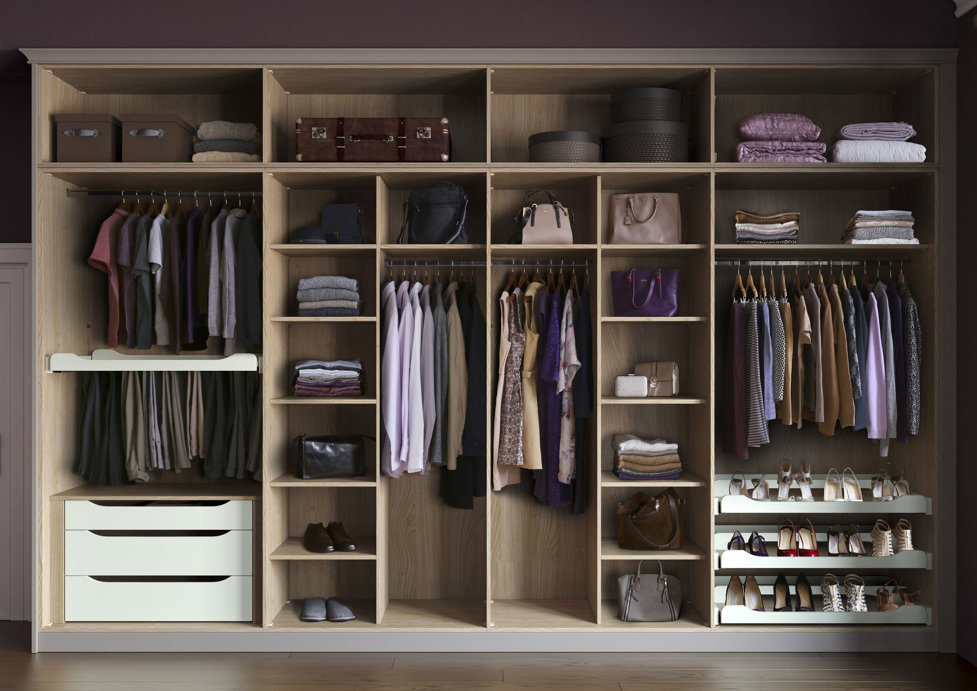 The functionality of your bedroom should be flawless and fit effortlessly with your interior décor. So often storage is an afterthought, but it can help you make the most of your space.
Storage shouldn't be a dark room full of old stuff. It should be a sleek system that works with you to make your life better. Whether you need a home for your jewellery where you can see it all in one place or a rack for your Christmas tie collection, customisable storage solutions can work perfectly to house the objects you need, in a beautiful and useful way.
A clutter-free bedroom makes for a peaceful mind. It's all about maximising the space you have with seamless storage solutions that make your furniture look just as beautiful inside as they do outside.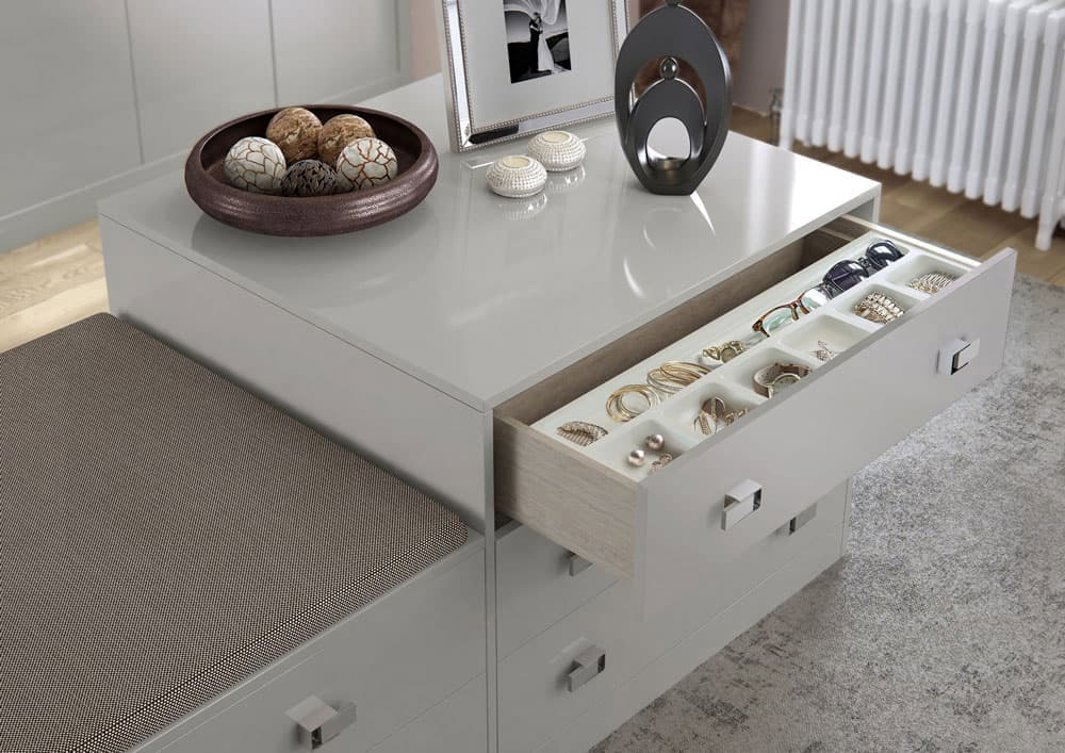 5. The importance of lighting
Lighting seems like such a small detail in the grand scheme of things, but it can actually make a dramatic difference. Having one overhead light in the centre of the ceiling can be frustrating, not giving you the light you need, where you need it. This is where lamps and candles come in; they can help to create a soft glow rather than stark and harsh white light. Somewhere you can cosy up and switch off in a softly lit surrounding.
If you're lucky enough to have more than one window in your bedroom, this can be great through the day, letting in lots of lovely natural light. But as the night rolls in, the room might feel a little cold no matter how much you turn the heating up. You can add a sense of snug with curtains. Sumptuous fabrics such as crushed velvets and interlined silks can create a warm and luxurious feel. But if silks and velvet aren't really your thing, a roman blind in a deep-weave fabric that sits within the frame can work just as well.
A little tip for smaller windows is to fit your curtains or blinds outside of the recess; this will maximise the window space and not cut into any precious natural light. Fitting your own is a lot easier than it looks, so don't be afraid to get hands-on with a little DIY and then treat yourself for your hard work with lots of beautiful finishing touches.
We hope this little guide has helped you get started in creating your dream bedroom.
You bring the space, we bring the inspiration
Whether you have an exact vision in tow, or are just at the beginning stage of your home renovation, we have heaps of inspiration for you to get stuck into. 
Find a wealth of design tips, trends and inspiration in the pages of our brochure, magazine and on our blog. Our experts are always ready to help you create dream home, pop in store or book your free design visit for experts to help on bringing your vision to life.