Heart and Sole: Your Guide to Shoe Care and Storage
| Hallway, Bedroom
Heart and Sole: Your Guide to Shoe Care and Storage
Whether you endlessly rotate your two favourite pairs or you put Imelda Marcos to shame, proper shoe care is a must if you want them to look good, feel comfortable and last longer.

Shoe Care
It's tempting to stick wet shoes on the radiator, but don't. The heat will shrink and damage them. Instead, loosen the laces and, if possible, remove the insoles to dry separately. Stuff them with newspaper and leave for 24 hours to dry out safely.
For every type of shoe – leather, patent, sneakers or suede, - there is a correct cleaning product. The right product results in smart shoes, the wrong one could wreck them. If in doubt, take what they offer you at the checkout till at purchase.
If you can't find the exact colour polish to match your shoes, use neutral or go lighter. Don't be tempted to use a darker shade, as this will make the shoes look streaky.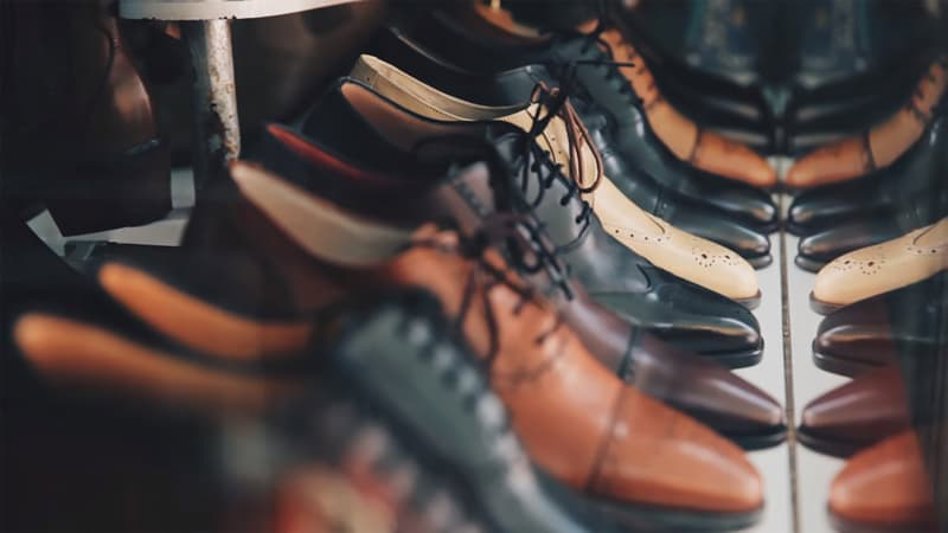 Image: Dương Trần Quốc
Insert shoe trees to keep the shape. This is especially important for high boots. Good quality cedar trees are an investment that will last for years.
Get off on the right foot by using water-proofing spray. You can't control the weather, but you can limit its effects on your footwear. Respray every month for the best results.
Shoe Storage
Scattered piles of footwear make even the most orderly room look cluttered and chaotic.
Luckily there are plenty of options to keep shoe clutter at bay.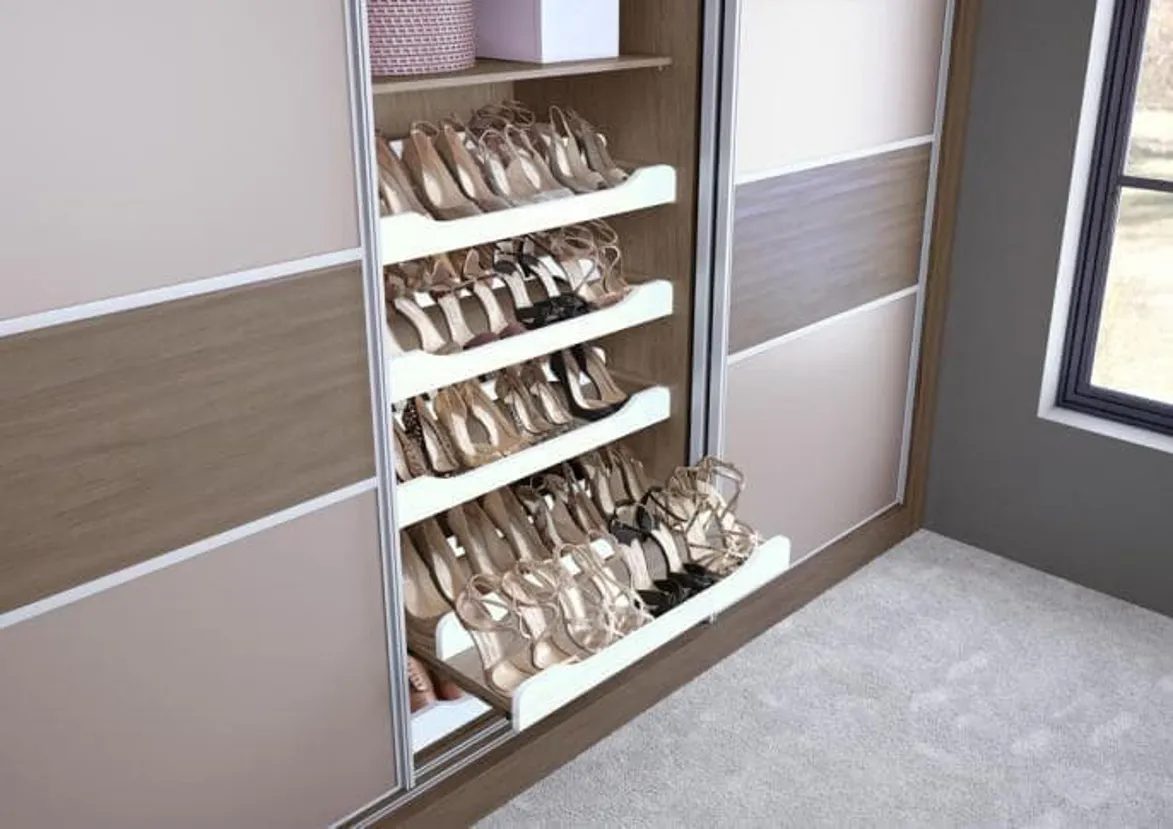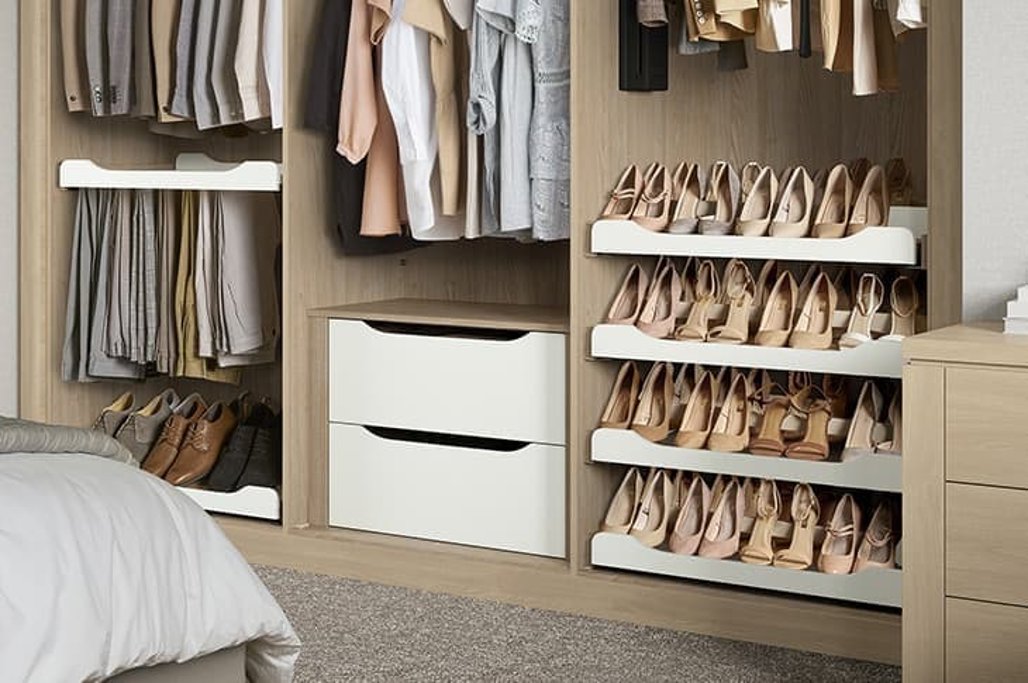 Stylish and practical option is to have fitted shoe racks installed in your wardrobe. Shoes are stashed neatly away but are still easily accessible, with pull out racks.
Shoes don't have to be stored in the bedroom, either. If you shun outdoor shoes in the house, consider installing storage in the hallway, whether this is tidy under the stair shoe storage, or a neat ottoman in the hall doubling up as storage.
Request a brochure to see the clever selection of storage available for your shoes and other items within your wardrobe.
You bring the space, we bring the inspiration
Whether you have an exact vision in tow, or are just at the beginning stage of your home renovation, we have heaps of inspiration for you to get stuck into. 
Find a wealth of design tips, trends and inspiration in the pages of our brochure, magazine and on our blog. Our experts are always ready to help you create dream home, pop in store or book your free design visit for experts to help on bringing your vision to life.