How to create an industrial-style bedroom
| Bedroom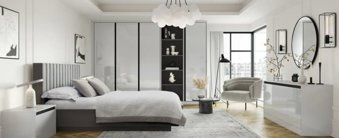 How to create an industrial-style bedroom 
Trends come and go. Yet one of the interior design trends that's stood the test of time is the industrial bedroom. Radiating calm, cool and collected energy, industrial bedrooms are favoured by those of us seeking a sleek, luxurious and modern bedroom.
But industrial-style bedrooms aren't always easy to recreate. From rooms feeling cold or too masculine to a lack of character, there are several potential pitfalls to consider if opting for an industrial scheme. To help you plan the perfect boudoir, read on to find out how to create an industrial-style bedroom that stands the test of time.
For a bedroom that just exudes calmness ands tranquillity, consider exposing your brickwork. Although it may seem counterintuitive, exposing your brickwork can make a room feel cosy and rustic by adding character to an otherwise blank space.
Industrial design by its very nature draws inspiration from old factories and industrial spaces. By using exposed brick and showcasing raw materials, you'll give your room a perfectly unfinished feel.
If you don't already live in an abandoned factory or warehouse (which is quite likely!), you can always fake the industrial look by using lifelike wallpaper or use a faux-brick panel to mimic exposed bricks.
Industrial-style bedrooms use textures and raw materials to add visual interest. That's why you'll find that a lot of industrial bedroom design ideas incorporate steel, metal and wood in abundance.
Creating a cutting-edge look, some of the best schemes blend old and new to produce a sleek aesthetic that's simply irresistible. Whether you go for thrift-shop finds, upcycled gems or brand-new furniture, mixing steel, metal and wood is a sure-fire way to craft an industrial-look bedroom scheme to be adored.
Experiment with lighting
Lighting is crucial to creating an industrial bedroom that works. As you'll be assembling a rustic look, it's important to have lighting that adds an ambient glow to radiate that pared-back yet cosy feel.
For a subtle approach to industrialism, try incorporating caged lighting, exposed wires and filament bulbs to achieve an industrial-style bedroom that won't go out of fashion.
If you're feeling brave, try incorporating black metal lighting into your room. Choose sleek pendants, exposed pipe lighting or moody brass wall lights to create a dark, rich interior that oozes sophistication and luxury.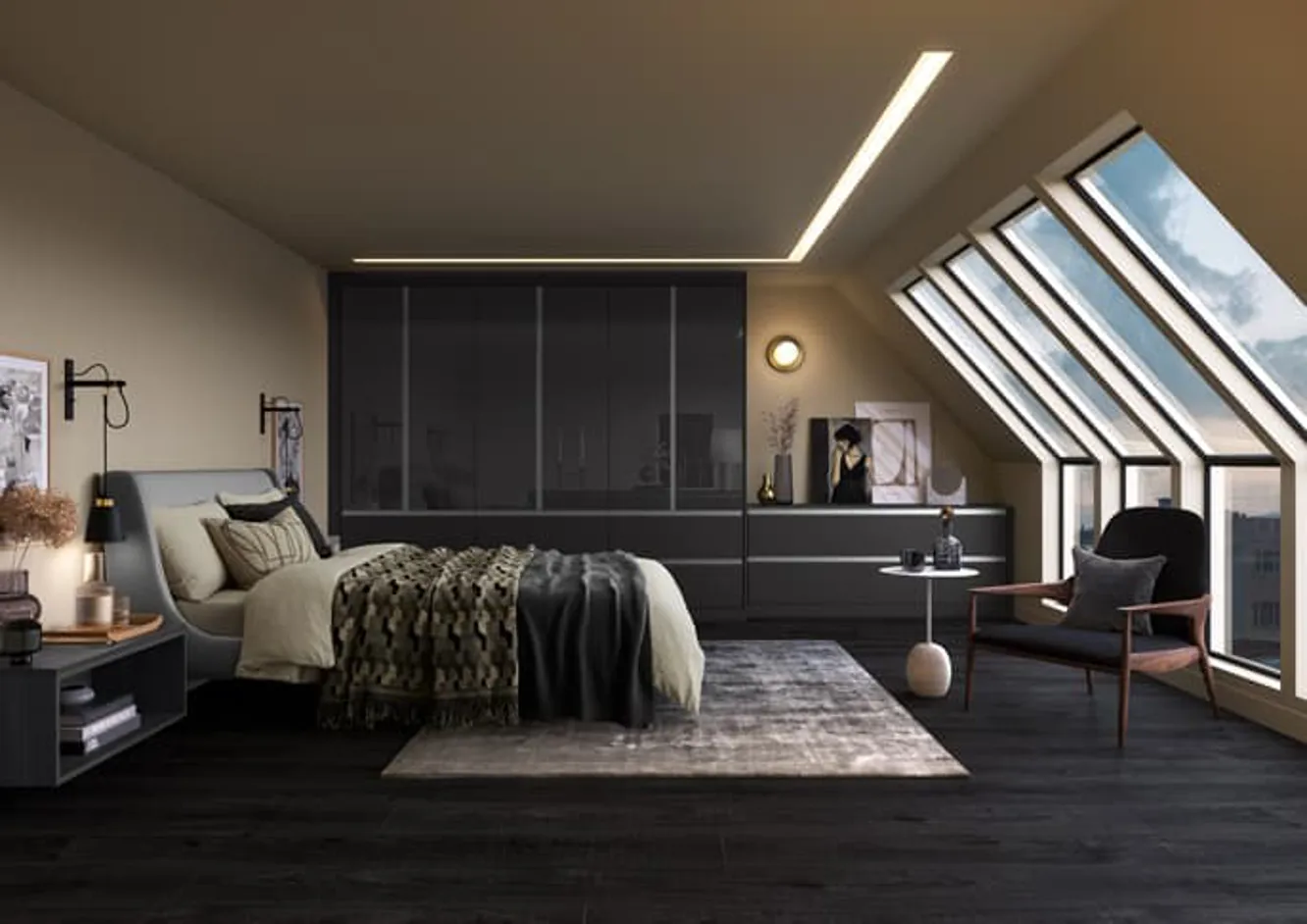 Exposed metal is commonplace in industrial schemes. To compliment the metalwork, opt for dark-toned materials such as leathers and woods to add depth and texture. Whether you choose to adorn your furniture with leather handles, select a squishy leather chair for the corner or expose original wooden beams, this combination of raw materials gives your bedroom the edge.
To stop the scheme from being too dark or masculine, keep things fresh by adding pops of colour in the medium of well-chosen accessories. Whilst it's important not to add too many accessories to keep the sleek look, by adding a select few bright cushions, throws or ornaments, you can incorporate a softness to your industrial-look bedroom scheme.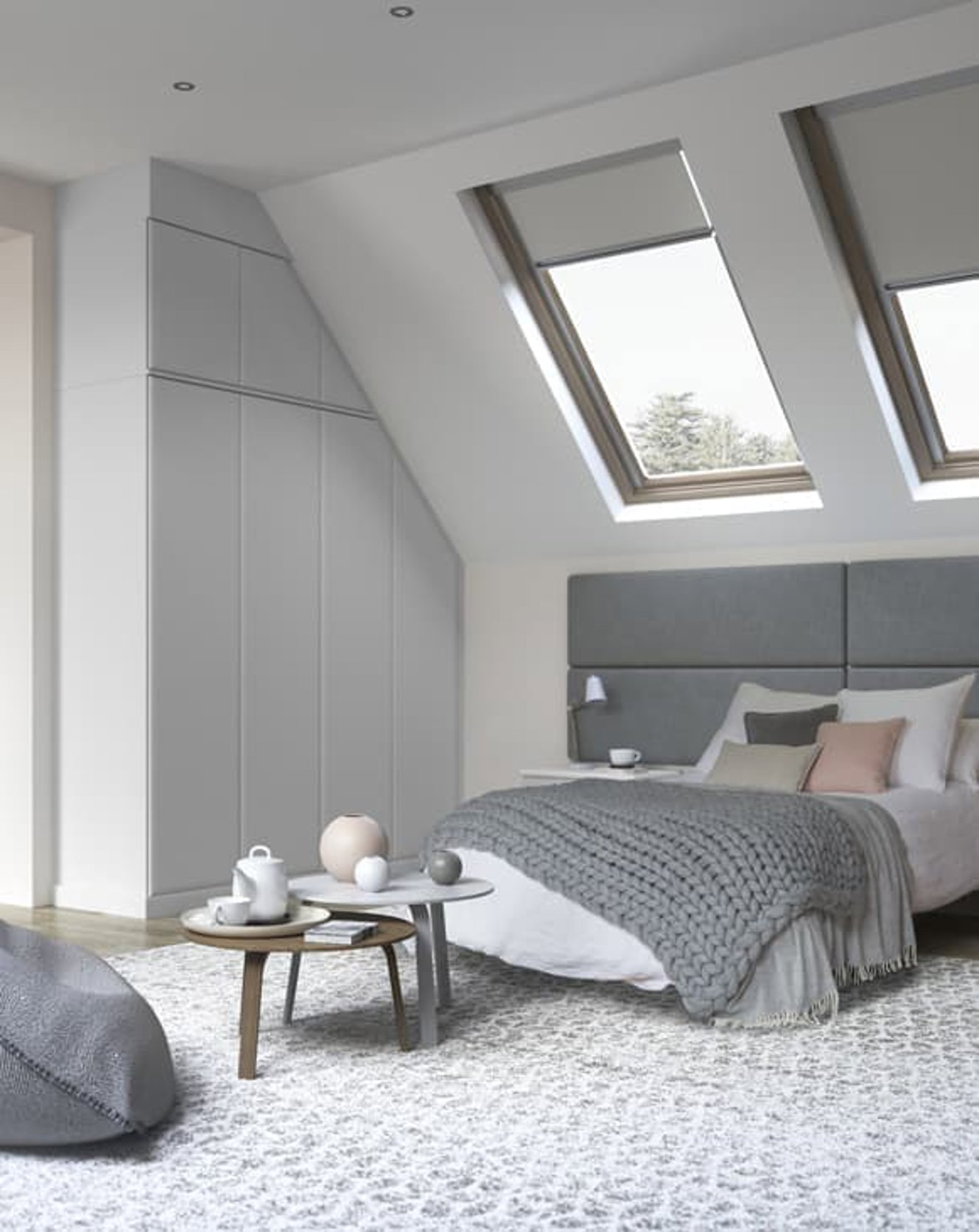 The best industrial-style bedrooms embrace minimalism to accentuate the sleek, elegant charm of the scheme. As modern, minimalist interiors often work best with industrial styling, it's important to keep clutter at bay.
If you can, try to go through your possessions and donate, recycle or give away what you don't want and/or need to recreate the smart interior scheme. To make your bedroom as sleek as possible, it's a good idea to invest in some high-quality fitted wardrobes to keep clutter and mess out of sight, too.
Finally, add plants
To accessorise your industrial-style bedroom without detracting from the minimalist design, consider adding a carefully chosen selection of plants and foliage. Rather than anything too fussy, try to select plants that are large and leafy.
Whether you opt for fake or real, the addition of plants will help your bedroom feel warm, without compromising on the sleek aesthetic.
Create an industrial-style bedroom with Hammonds
When it comes to industrial-look bedrooms, we know a thing or two at Hammonds. For help, advice and guidance planning the perfect industrial-style bedroom, book a free design visit with our team.
Whether you want to completely redesign your space or simply add smart storage, our experts are on hand to offer industrial bedroom design ideas and bring your visions to life.
You bring the space, we bring the inspiration
Whether you have an exact vision in tow, or are just at the beginning stage of your home renovation, we have heaps of inspiration for you to get stuck into. 
Find a wealth of design tips, trends and inspiration in the pages of our brochure, magazine and on our blog. Our experts are always ready to help you create dream home, pop in store or book your free design visit for experts to help on bringing your vision to life.