Showroom of the Month - Erdington within Cookes Furniture
|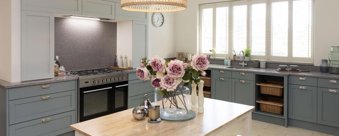 Showroom of the Month - Erdington within Cookes Furniture
Introducing our showroom of the month...Erdington, based in Cookes Furniture. Recently refurbished with beautiful shaker style kitchens, Ben the concession manager was more than happy to show us around the rejuvenated showroom.
"The new displays fitted in the Edrington Hammonds store look great, can you tell me what new kitchen ranges have been fitted? 
"We have had 2 new collections of Hammonds Kitchens fitted into Erdington, we have the Croft in Sea Salt and Boat House and the Highbury with our bespoke painting service in Pigeon and Extreme White. Plus the Newton Collection has been extended to include more features.
"What is the style of the new ranges?
"The Croft and the Highbury ranges have a shaker style door with a hand-painted finish. They are inspired by the traditional look of the shaker but work well in both a traditional and a modern home. 
 
"These new kitchens add to a collection of excellent fitted bedroom furniture also on display, could you tell me what ranges and styles of fitted bedrooms you have to offer customers?
"In the Erdington showroom, we have a wide array of fitted bedroom collections to show to potential customers including:
Vigo in Light Pine Frame with Vanilla Goss and Silver ¾ Mirror Doors
Vigo in Dark Pine with a Bronze Mirror 
Willoughby White Washed Oak sliding wardrobe 
3 Door Wide Sliding wardrobe in White Gloss and Silver Mirror 
Palladian with our Swarovski Crystal Handles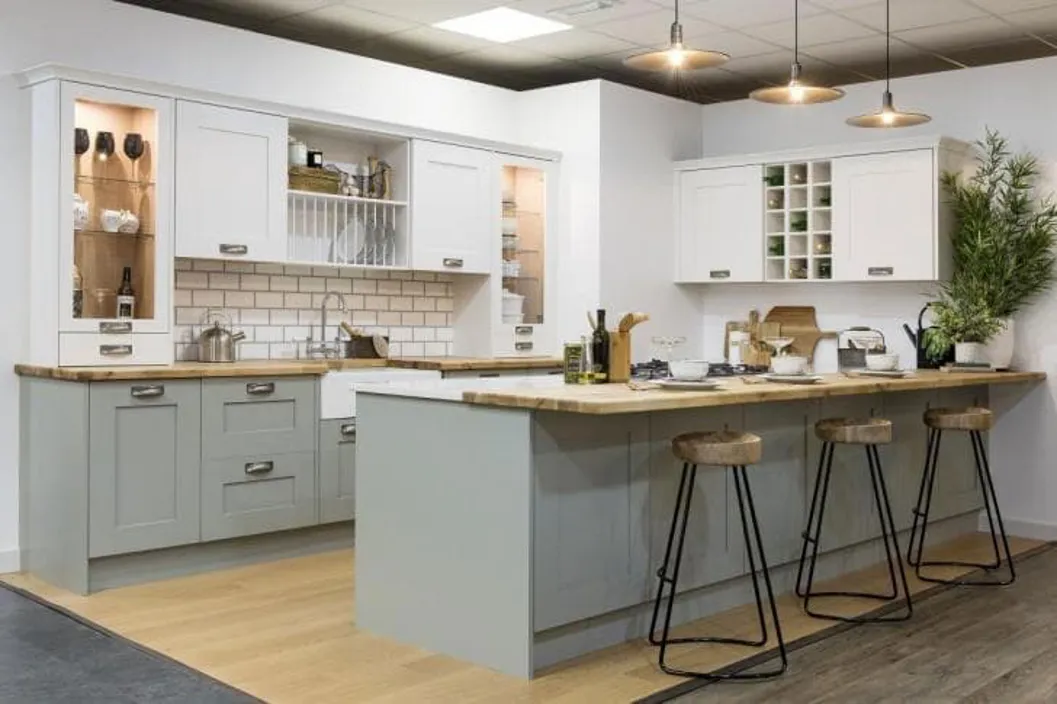 Our selection of samples are on display to help and advise customers on the colour and style options we have, above and beyond those on display.  How many samples do you have in-store to help aid customers decisions?
We have just had a new sample centre installed in Cookes Furniture which has about 90 samples. This gives customers the option to see further styles and colours in addition to the ranges we have on display.
This Hammonds showroom is situated within Cookes Furniture Store, what is it like to work within a large furniture department store like this?
What I like about working in Cookes is the same feeling that I have working for Hammonds, that it's a family run business that has been passed down the generations. The attention to detail is excellent and the quality is second to none.
What else does Cookes Furniture Store offer shoppers?
Cookes Furniture offers a large variety for shoppers interested in home furnishings from sofas, dining tables, lighting and accessories and so much more.
Could you tell us the opening times of store?
Monday – Saturday 10:00 – 5:00 
Sunday 10:30 – 5:00 
Is there free parking?
Yes, there is free parking at the front of the store. 
For you, why is Hammonds a great place to work?
I enjoy working for Hammonds because it is a family business that gives you support and great opportunities. It can sometimes be a challenge but that is what I enjoy.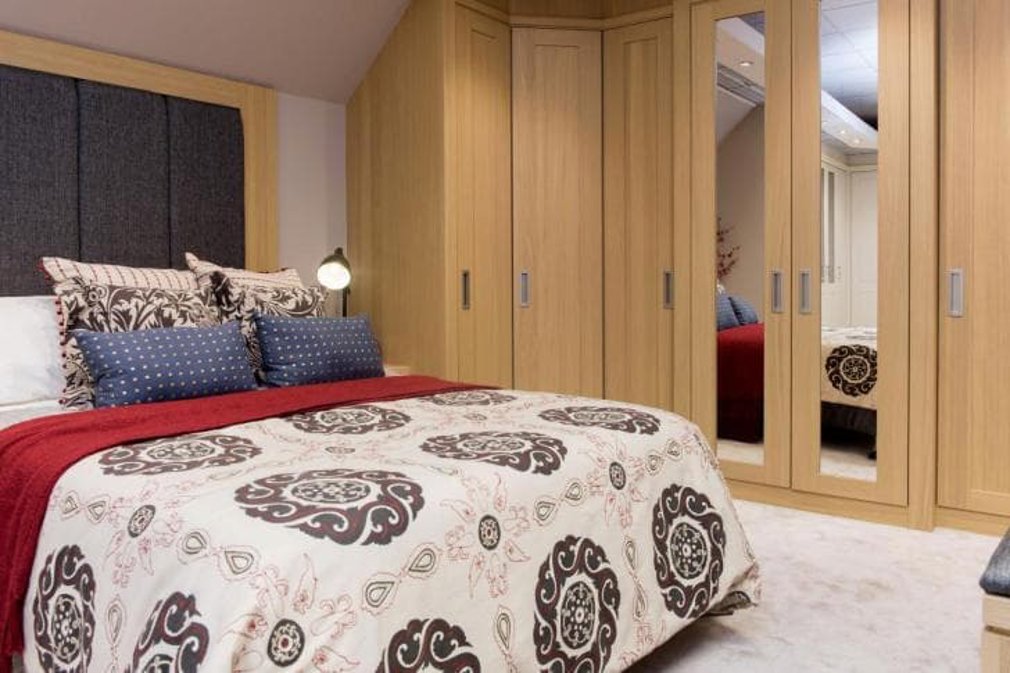 There's nothing better than a great coffee and a cake after a bit of shopping, any cafés around here to quench that appetite?
Cookes have their own restaurant called 'Edwards', the food is excellent and reasonably priced. I recommend the lemon drizzle cake, it's delicious!
How about if you're in need of a great meal after visiting the Hammonds showroom in Erdington, do you recommend any great local restaurants?
'Edwards' does cooked food also but Cookes Furniture is not that far from Star City with many food chains for a variety of tastes. I enjoy going to Miller and Carter which is about  10 – 15 minutes away for a lovely steak.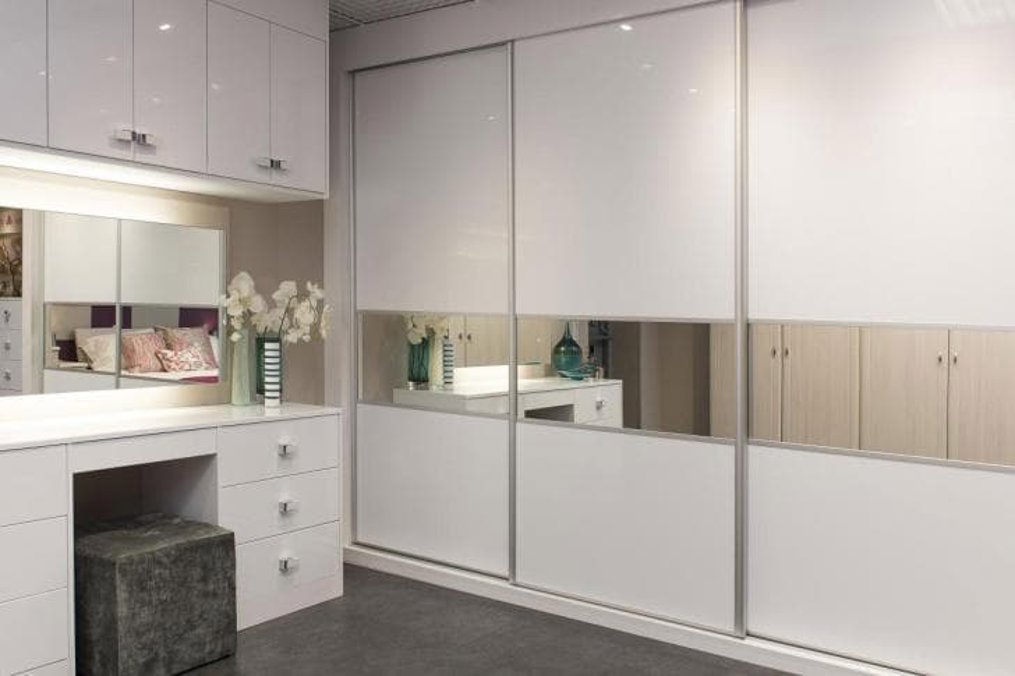 If someone was planning a day out to Birmingham, what landmarks and places would you recommend people to visit for a good day out?
Well, Birmingham city centre with Grand Central and the Bullring is an excellent day out if you want to get lost amongst the shops. There are numerous Theatres in Birmingham for a bit of culture and I would also recommend Star City for a variety of activities from the cinema to bowling.
You bring the space, we bring the inspiration
Whether you have an exact vision in tow, or are just at the beginning stage of your home renovation, we have heaps of inspiration for you to get stuck into. 
Find a wealth of design tips, trends and inspiration in the pages of our brochure, magazine and on our blog. Our experts are always ready to help you create dream home, pop in store or book your free design visit for experts to help on bringing your vision to life.